How Your Start-Up Needs to Advertise at Christmas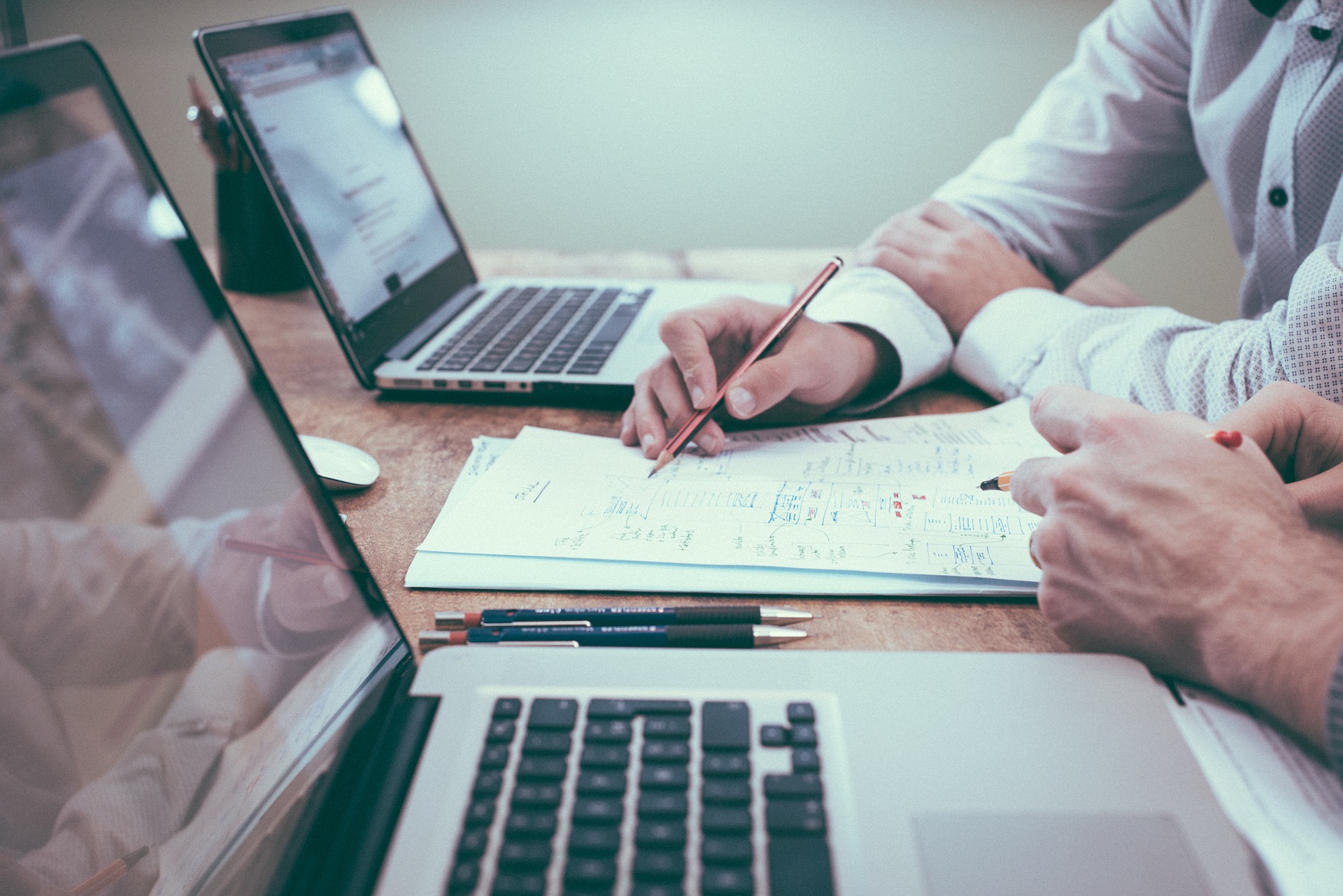 Adverting and marketing is a complex game for any business. Christmas advertising is a whole new level of difficulty. For many, Christmas adverts are a form of entertainment to be scrutinised, whether they're in the form of TV adverts, printed posters, or billboards. Miss the mark and you risk being labelled as a contributor of a ruined Christmas.
But a successful Christmas marketing campaign can not only become an intrinsic part of your brand's identity, it can also create fantastic ROI. In the world of TV adverts, the three main contenders that spring to mind are John Lewis, Sainsburys, and Coca-Cola. These three experts of Christmas TV ads have often been hailed as the virtual ribbon-cutters announcing the official beginning of Christmas. This brings excitement, creativity, and customer anticipation to a brand; all-important ingredients to convert into sales.
Indeed, John Lewis has stated that their famous Christmas adverts are their most profitable ROI. But they're also quick to note that the key element for success in those well-loved adverts is creativity. And creativity pays off hugely for brand building in the longer term, where short-term elements like social media "likes" might be a visual boost, but don't often translate to brand-building success.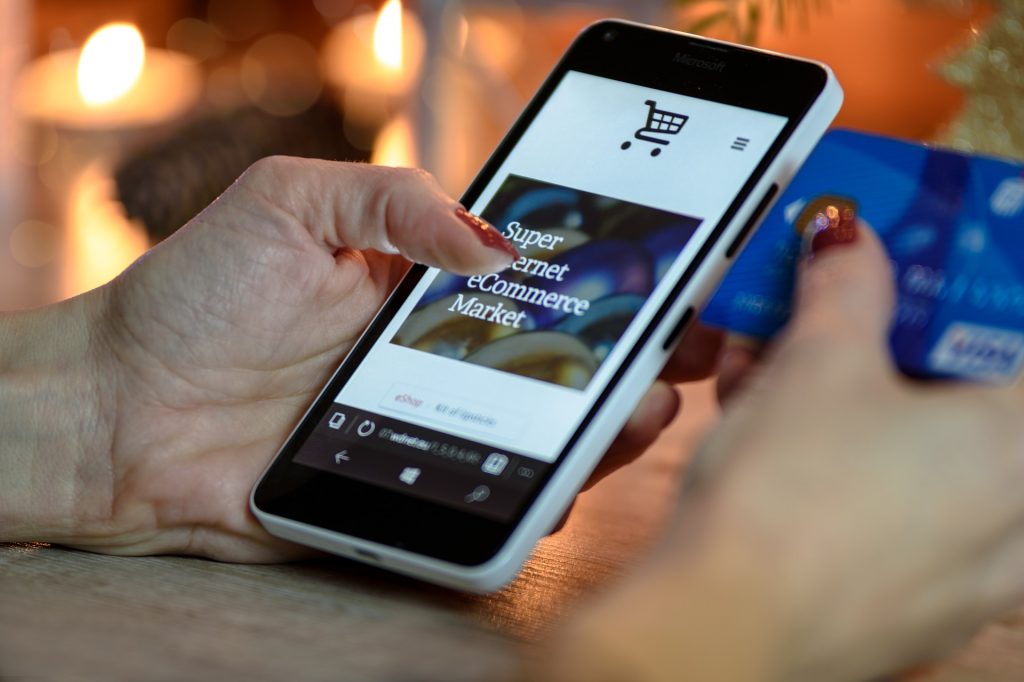 Successful Christmas marketing examples
The Christmas TV Advert Stand-Off
Every year it seems like titans of retail John Lewis and Sainsbury's face off in order to see who can make the most people sob over its Christmas advert. Whether it's the impossibly endearing child waiting all month not to open his presents, but to give them, or the bittersweet retelling of the most famous moment in the most awful of circumstances during World War I, it seems the pair are aiming to get as many sobbing emojis floating around their respective hashtags year after year.
Meanwhile, in the background, the Coca-Cola Christmas advert does essentially the same thing every year to nearly the same level of hype and anticipation.
So, what is it that makes a TV advert really successful? For John Lewis and Sainsbury's, the creativity factor is there each year, but then the same excitement is generated by Coca-Cola for their very samey advert every Christmas. Arguably then, it's less about the content and more about what it stands for — it's almost like a TV broadcast alert that Christmas has begun. Even for those less-popular John Lewis adverts, they still generate the excitement, a whole load of views, and a decent ROI.
For a start-up, such a huge-scale event is likely out of reach for now, but the core lesson is very much at hand. As advertising expert Sir John Hegarty advises start-ups: "[Don't] just build a business, create a brand." The focus right now needs to be on building your brand image to the world.
And remember, you don't need John Lewis' £7 million Christmas advert budget to do it. This year, a £50 advert has gone viral and clocked 7 million views and counting, with people calling for the filmmaker to be hired by John Lewis.
Festive shop windows
Every year, it's a Newcastle tradition to head to Northumberland Street to see the grand unveiling of the Fenwick's Christmas Window. Each year the window display takes on a new theme, from Alice in Wonderland to The Snowman. The displays are vast, intricate, and oh-so-Christmassy. Like the TV adverts, for many Northerners this is the hallmark of the beginning of the festive season.
But with a little creativity, a little mischief, and presumably a lot less money, you can advertise to the same crowd Fenwick's pulls in — as shown by the Greggs store opposite Fenwick's.
Realising how many people had their backs to the Greggs shop to take photos of the glorious window opposite, the cheeky chaps at everyone's favourite bakery installed a new sign with their logo in reverse. When festive Fenwick's customers took photos of the Christmas Window, the Greggs logo appeared the right way around and ready to be share along to so many social media viewers when the photos were uploaded and shared!
The logo-flip alone isn't Christmassy, but this is a genius way to get people talking and sharing a brand's creativity over the winter season. And, of course, remembering to pick up a festive bake on the way home from Fenwick's window…
Budgets
Of course, any sort of winter advertising push needs a little extra money. It is wise, therefore, for start-ups to consider when throughout the year to push advertising. As Entrepreneur Europe points out, splitting your advertising budget evenly over twelve months sounds smart, but really, is ineffective — if you have a seasonal product, or you know Black Friday and Christmas will be huge for your brand, you should allocate more funds to advertising for this. Starting a little early can also get you a step ahead of the competition. However, be careful not to start too early and be forgotten closer to the time!
Entrepreneur Europe also advises start-ups to know their audience. Knowing the websites they visit, the magazines they read and so on will highlight exactly where you need to place your ads, whether you opt for an online presence or for digital printing (ideally, balance both offline and online methods!).
With the right approach and the right creativity, you will certainly see your brand build year-on-year as each festive season arrives!
Sources:
https://www.theguardian.com/media/2014/nov/13/sainsburys-christmas-advert-recreates-first-world-war-truce
https://www.marketingweek.com/2016/10/17/facebook-on-why-marketers-must-plan-for-christmas-earlier/
https://www.thedrum.com/news/2017/05/02/dont-start-business-build-brand-sir-john-hegarty-working-the-startup-sector
https://www.entrepreneur.com/slideshow/299766#3
https://www.express.co.uk/showbiz/tv-radio/1042042/John-Lewis-Christmas-advert-2018-When-does-the-John-Lewis-Christmas-advert-air-release
https://www.chroniclelive.co.uk/whats-on/fenwick-window-newcastle-northumberland-street-15366467
https://www.chroniclelive.co.uk/whats-on/food-drink-news/greggs-backwards-sign-fenwicks-window-15366646
https://www.theguardian.com/media/2018/nov/07/traditional-retailers-roll-back-christmas-advertising-campaigns
https://www.campaignlive.co.uk/article/why-christmas-time-advertisers-rein/1451044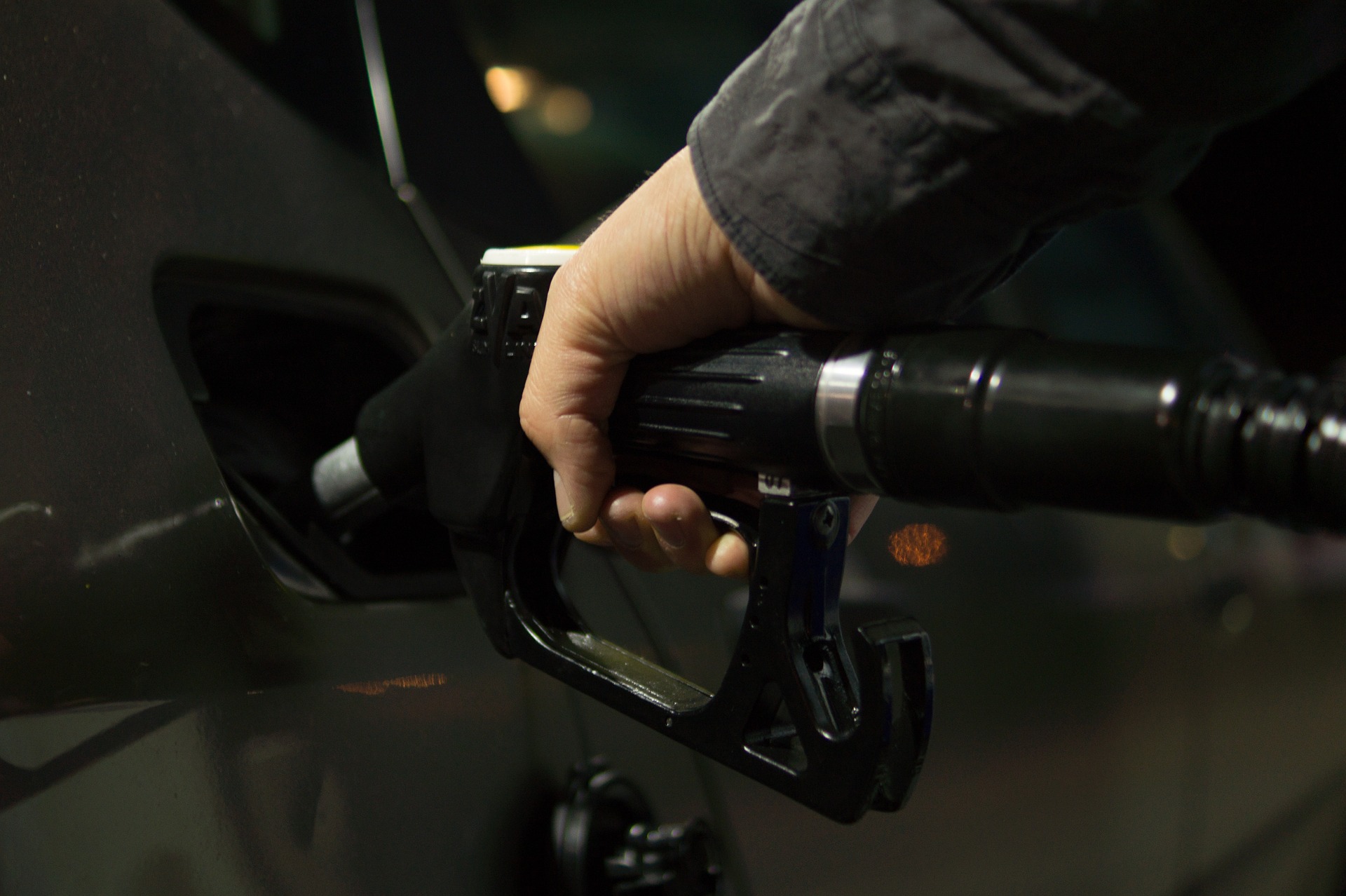 Due to the levels of Nitrogen Oxide it emits from our vehicles, diesel has received a lot of scrutiny lately. In fact, it's received such a backlash that the UK government plans to ban the sales of new diesel and petrol vehicles by 2040 in an attempt to keep the air quality across the nation cleaner. This has led to the electric vehicle market experiencing in increase in sales, with 2017 being a record year for sales.
So, as the government tries to encourage the public to begin the transition to electric and hybrid vehicles, what does this mean for traditional fuel sources? Lookers, retailers of used cars, explores what the UK's future looks like for fuel:
Electric fuel stations
A lack of charging points led to the electric vehicle market previously coming under criticism. However, could a transition towards electric and hybrid vehicles see us say goodbye to traditional fuel? In the past 12 months, our EV charger installations have increased and evolved substantially to suit the lifestyles of many drivers. Following in the footsteps of other countries around the globe, like New Zealand who are rolling out easier-to-find charging stations, the UK has over 20 companies and organisations installing and running nationwide or regional electric car charging networks.
Back in May 2017, at least another 3,000 rapid charging points were set to be introduced to fuel station forecourts across the UK. Some researchers have also claimed they could have developed an 'instantly rechargeable' method that recharges an electric battery in the same time as it would take to fill a gas tank – a solution to one of the biggest headaches of electric vehicles.
BP confirmed that they added more rapid charging points for electric vehicles across their UK stations in the first few months of 2018. Oil firms are also recognising the potential for growth into the battery-powered vehicle market. A decision that follows in the footsteps of their rival, Shell, who have already invested money in several electric car infrastructure companies to install charging points at their service stations. According to The Guardian, the British oil firm, BP, is also investing $5 million (£3.5 million) in the US firm Freewire Technologies, which will provide motorbike-sized charging units at forecourts to top up cars in half an hour.
BP Downstream's chief executive, Tufan Erginbilgic, commented: "EV charging will undoubtedly become an important part of our business, but customer demand and the technologies available are still evolving."
On a global scale, 2017 was a record year. In November 2017, global figures hit three million for the number of electric vehicles collectively on the roads – with China proving to dominate the market. Whilst oil firms such as BP expect the electric market to continue to rise, they hope the oil demand is not seriously affected – by cutting themselves a slice of the electric vehicle charging cake though, firms are covering their back if traditional oil demand does take a dip in line with the government's plans to reduce harmful emissions and cut back on crude oil prices.
The fluctuation of fuel prices
The UK's fuel prices have been up and down in recent years, with many factors influencing the economic state of fuel – from Brexit and harmful emissions to UAE conflict, fuel prices haven't been steady for some time now – and a plan to eliminate petrol and diesel cars will not help steady the cost of fuel either.
Simon Williams, a fuel spokesman for the RAC, said: "Both petrol and diesel are now at their highest points for more than three years which is bound to be making a dent in household budgets". Following the three-year high in the cost of petrol and diesel on UK forecourts, the RAC and other industry experts have been encouraging supermarkets to cut their fuel prices to make them more affordable. So far in 2018, three of the UK's leading supermarkets have listened to the RAC's call for lower fuel prices, and have reduced fuel prices by up to 2p per litre as of February 2018.
With the UK remaining in negotiations over Brexit agreements, we could see fuel prices continue to fluctuate throughout the process. Following Brexit, what will that mean for fuel prices? In 2014, the OPEC made a decision to increase the level of domestic fuel production in the UK, which led to a price drop to 98p in January 2016 — the lowest price of fuel per litre since the financial crisis in 2009. However, the UK still heavily relies on imported energy and fuel – around 38% of the UK's total energy consumption is reliant on imported energy. Could our trading relationships be at risk after Brexit? And, of course, we must also consider how the uncertainty around the value of the pound could affect fuel costs following Brexit.
Following the UK's vote to leave the European Union, the value of the pound experienced an immediate fall of 20% against the dollar. This caused fuel prices to increase by around 10p per litre and experts to raise concern that Brexit could mark the end of cheap fuel in Britain.
Higher crude oil prices and the devaluation of the pound combined could mean that Britain should expect higher fuel prices become the norm. The cost of fuel looks to remain uncertain in the near future, though thing that appears to be for certain is that both the high fuel prices and attempts to improve air quality in the UK will have a positive impact on the EV market, with success forecast to continue to surge in the years leading up to 2040.
Sources
https://visual.ons.gov.uk/uk-energy-how-much-what-type-and-where-from/
https://www.petrolprices.com/news/brexit-process-impact-fuel-prices/
http://www.theaa.com/about-us/newsroom/fuel-price-update-october-2017
http://home.nzcity.co.nz/news/article.aspx?id=263989
https://www.rac.co.uk/drive/news/motoring-news/higher-fuel-prices-could-be-new-norm-in-2018/
https://www.rac.co.uk/drive/news/motoring-news/rac-sparks-fuel-price-drop-on-supermarket-forecourts/
http://www.autoexpress.co.uk/car-tech/electric-cars/96638/electric-car-charging-in-the-uk-prices-networks-charger-types-and-top
https://www.theguardian.com/environment/2018/jan/30/bp-charging-points-electric-cars-uk-petrol-stations