Meals You Can Cook Even If You Don't Have a StoveTop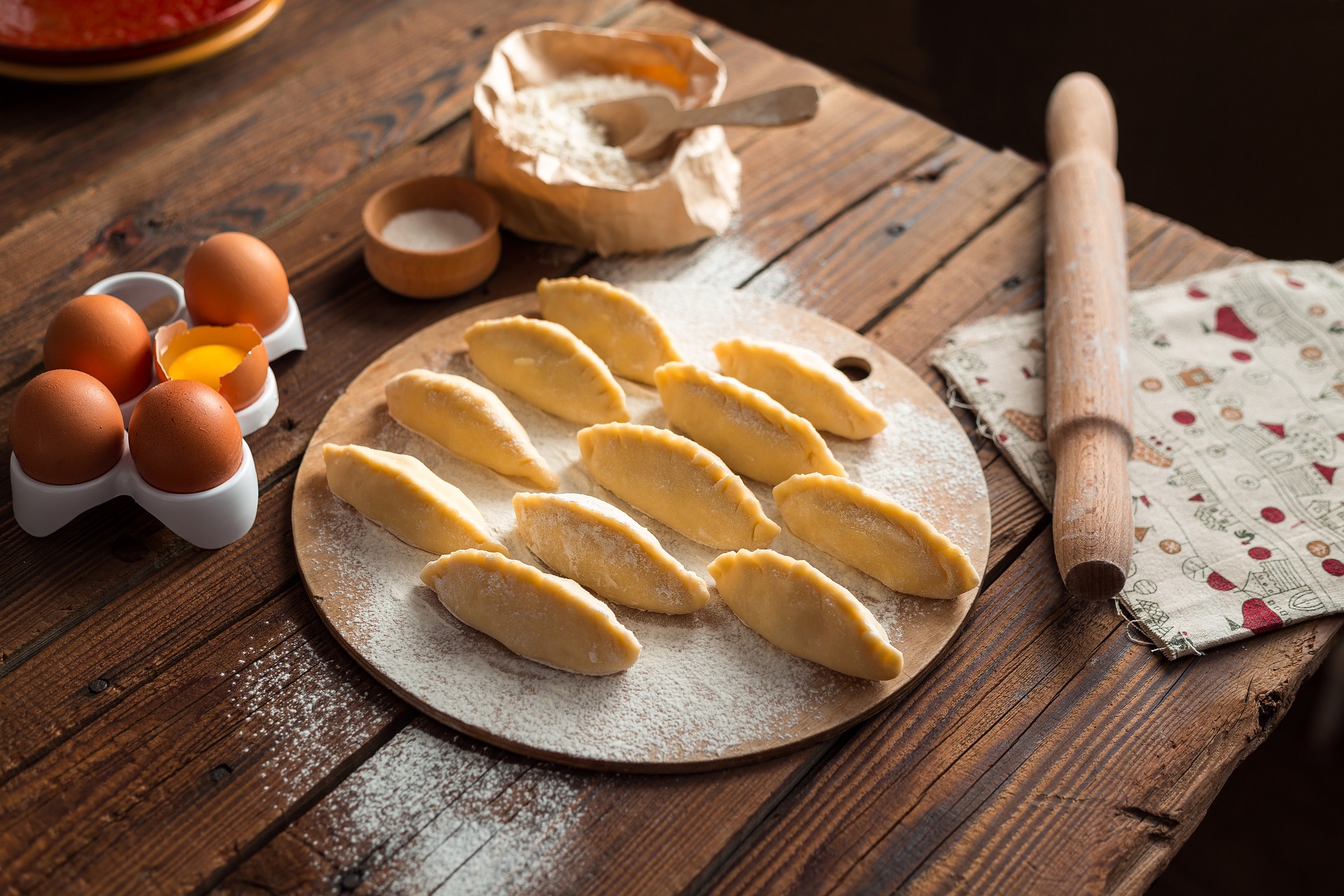 If you don't have a stovetop it can be hard to think of meals that you can prepare. You can't use a saucepan, you can't use a skillet. Even something as simple as making fried eggs is impossible. Luckily, if you're creative there are several exciting meals that you can rustle up in minutes without needing to use a single pan!
Chicken Sliders
If you're looking for an entrée idea that tastes great and leaves you feeling satisfied but requires absolutely no cooking at all, these chicken salad sliders are perfect. All you need is a store bought rotisserie chicken, a bag of chopped walnuts or pecans, some seedless grapes, a jar of mayonnaise and some chopped tarragon. Mix all your ingredients together and then serve spread onto slider buns for a delicious restaurant quality meal that takes minutes.
Mexican Bean Salad
Serving dinner for a vegetarian or vegan but don't have a stove top? No worries! This Mexican bean salad is sure to impress and can be made using just a few simple ingredients. Grab a can of black beans, a can of sweetcorn, a fresh bell pepper, red onion and a tomato. Chop up your vegetables, open and drain the cans and mix together. If you're feeling a little adventurous, you could add a little chopped avocado or mango and then toss everything in a blend of olive oil and lime juice before serving over a base of romaine lettuce. Top everything with some tortilla chips to add a little extra crunch and you have a meat-free entrée to die for!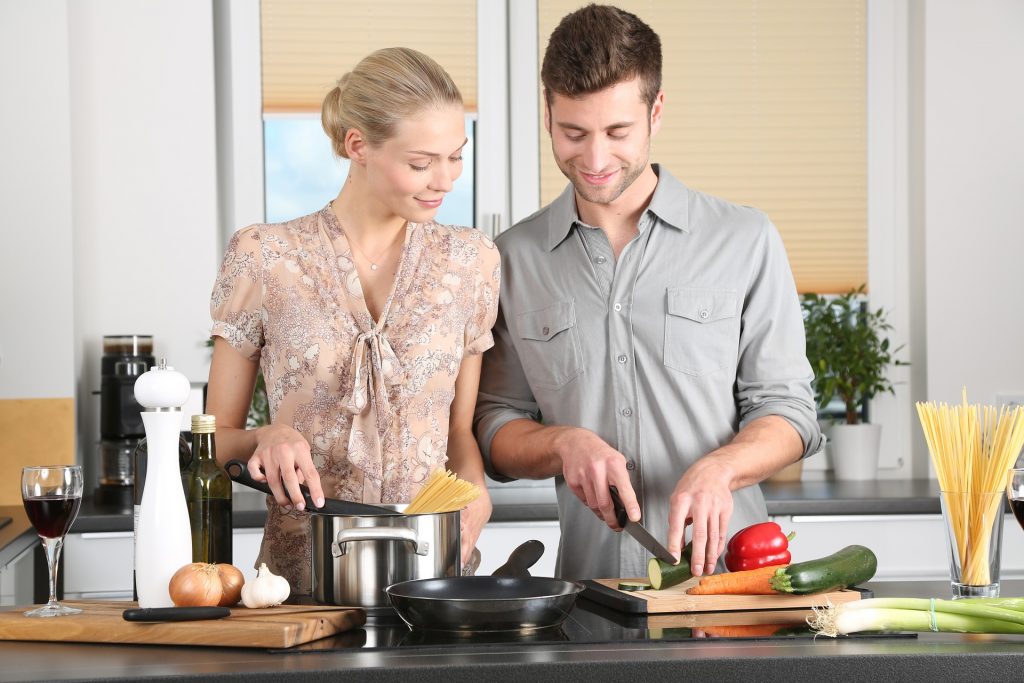 Microwave Stuffed Potatoes
Fancy something hot but don't have a stovetop? No problem! These microwave stuffed potatoes will satisfy your need for comfort food and only take minutes to prepare. You can use either regular or sweet potatoes to ring the changes. Prick your potatoes using a fork and pop them in the microwave. Cook for 8 minutes on high power until they are tender. Half the potatoes, scoop a little of the flesh out into a bowl. Add some seasoning to your potato flesh then spoon it back into its shells. Top your potatoes with a little guacamole, cilantro and chopped tomato to give it a Mexican flavor. Absolutely yummy!
Microwave Mini Omelettes
Sometimes, nothing will do but an omelette. Whether for breakfast or for dinner there's nothing simpler or more tasty to eat. If you thought that omelettes were off the menu because you had no stovetop you can think again. All you need is a glass bowl and a microwave! Crack a couple of eggs into your glass bowl and mix well with a fork. Add a splash of milk and a spoonful of cream cheese. Beat thoroughly then add a handful of your favorite cheese and a little seasoning to taste. Pop the glass bowl into the microwave and cook for a minute. The result will be a delicious and creamy omelette in seconds!
Simple Microwave Pasta
Nothing is quite so comforting as a big bowl of pasta at the end of a long, hard day. You can make your favorite spaghetti, penne or tagliatelle easily without a stovetop by simply using your microwave. While your pasta is cooking, open a can of chopped tomatoes, add a few fresh herbs, and then heat in the microwave. Drain your pasta, pour the sauce over the top, scatter on a little shaved parmesan, grab a fork and you're good to go!
Invest In An Induction Cooktop
Don't have a microwave or a stove top but really don't want to live on cold fold forever? An induction cooktop could be the perfect solution to your dining problems. Small and convenient, an induction cooktop can be kept in a cabinet and brought out whenever you want to prepare a meal. Suitable for making anything that you normally would on a regular stove top, you'll wonder how you ever managed without one. For more information about the different meals you can make using an induction cooktop you can browse the internet and get a host of recipes that will keep you feeling full for weeks! Enjoy cooking!
Which ways can you alter your car for your mobility needs?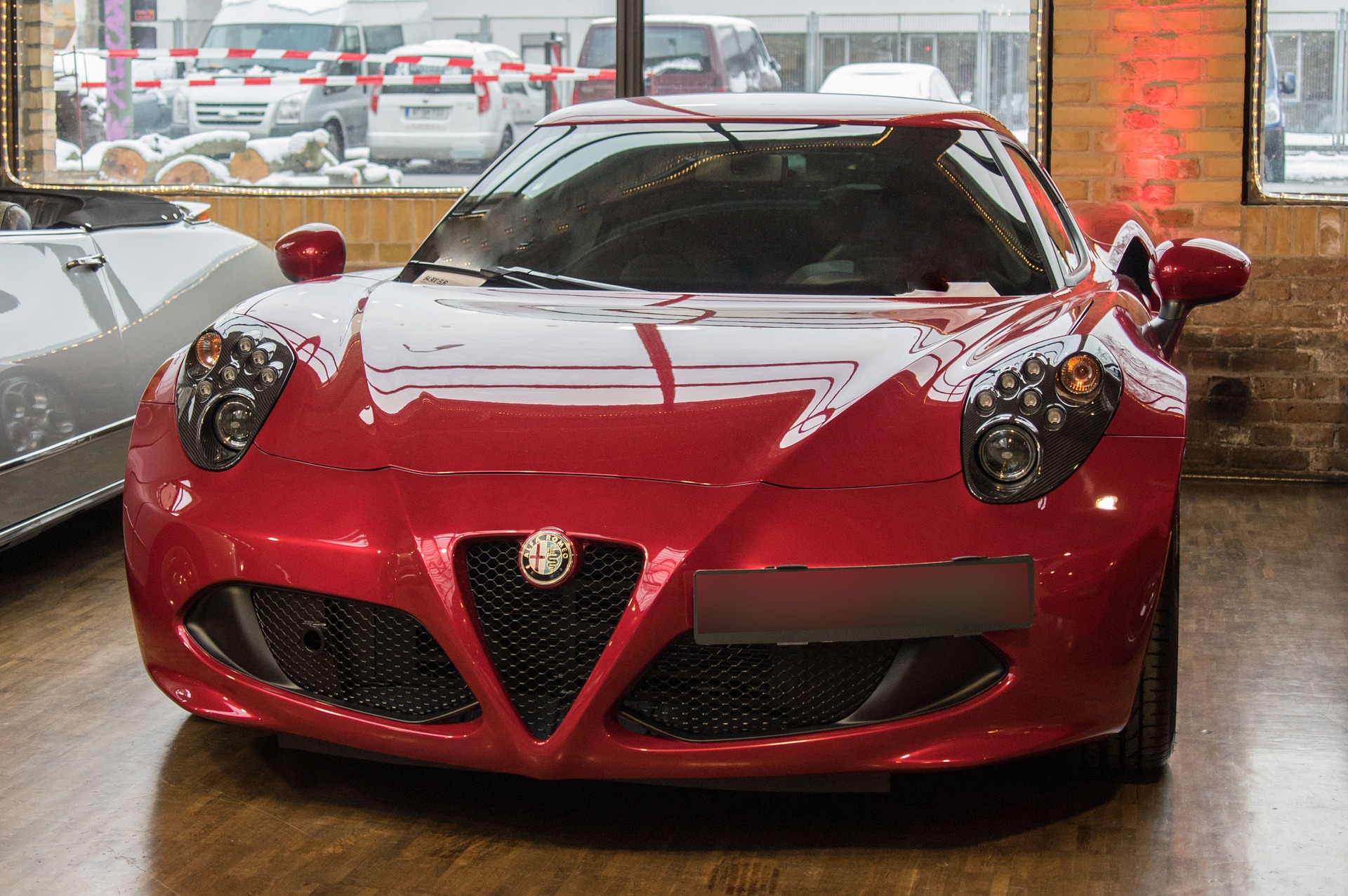 The Motability scheme is a great tool for anyone who has a disability to be able to continue their everyday life. However, although many know they can get a car, not everyone knows to what extent they can alter it to suit their needs. Here, we look at what the Motability scheme is, and how you can change your vehicle.
Which requirements do you need to pass to qualify for the scheme?
The scheme was set up in 1978 to allow disabled people to be able to move more freely so they aren't confined to their home. Since then, over four and a half million cars, scooters and powered wheelchairs have been provided to those who require them.
There are several ways in which you may qualify for the scheme. If you currently receive benefits due to a disability or illness that limits your movement, you can use this benefit to pay for certain Motability vehicles. These could include anything from a car, to a mobility scooter or a powered wheelchair. However, it's important to remember that you will be leasing the vehicle and if your benefits stop, then you'll need to return it.
Other scenarios in which you could claim are:
If you have received Armed Forces Independence Payment (AFIP) or War Pensioners' Mobility Supplement for at least 12 months.
If you've been awarded the enhanced rate mobility component of Personal Independence Payments (PIP) for a minimum of 12 months.
If you have received the higher rate mobility component of Disability Living Allowance (DLA) for at least one year.
You can claim for a Motability vehicle for a child who is over three years old and requires transportation. You may also be able to claim and choose a car for someone else to drive if you don't own a licence yourself.
Which ways can you alter your vehicle to fit your needs?
There are over 400 adaptations that you can choose from if you need to alter your car. These devices are fitted to help you get the most out of your travelling experience and make you as comfortable as possible. It's normal that customers choose their adaptations before they lease the car, meaning that any required maintenance will be covered in the cost of your lease. However, it's still possible to make changes after your lease begins, but you will then risk paying for maintenance as well as needing to seek authorization for any changes to your vehicle.
Driving, stowage and access are the three types of adaptions you can choose from. They can vary from a simple attachment, to removing the existing controls and replacing them with a system that has been individually designed for you. Driving adaptations can include hand controls, electronic accelerators, left foot accelerators, pedal modifications, steering aids and remote-control devices.
On the Motability scheme, you can adapt your car by introducing either a boot hoist or rooftop stowage unit. Both work via the touch of a button to easily store your equipment. These stowage systems are also transferrable if you change your vehicle.
Also, if you aren't mobile, getting into a vehicle can sometimes be a hard task. With transfer plates, electric person hoists and swivel seats, there are options available to aid you. All of these adaptations can be demonstrated before you choose the one that best suits your needs.
You can also modify your car in the same way you could with a car outside of the Motability scheme. These optional extras include the likes of a spoiler, alloy wheels, parking sensors and a car stereo. Once you return you car, you don't have to remove any modifications, but if you do, you'll have to pay to restore the vehicle to its original condition.
To find a full list of adaptations and modifications, visit the Motability site.
Motability vehicles are a great help to those who require them and by knowing that you can adapt them in ways to help you, the Motability Scheme is one that is definitely worth looking into if you're disabled.
Sources
https://www.motability.co.uk/information-for-customers/cars-and-wheelchair-accessible-vehicles-customer-area/adaptations-and-modifications
https://www.citizensadvice.org.uk/benefits/sick-or-disabled-people-and-carers/help-for-disabled-travellers1/motability-scheme/getting-a-motability-car/
https://www.motability.co.uk/about-the-scheme/
https://www.motability.org.uk/about/history-of-the-motability-scheme/