Meals You Can Cook Even If You Don't Have a StoveTop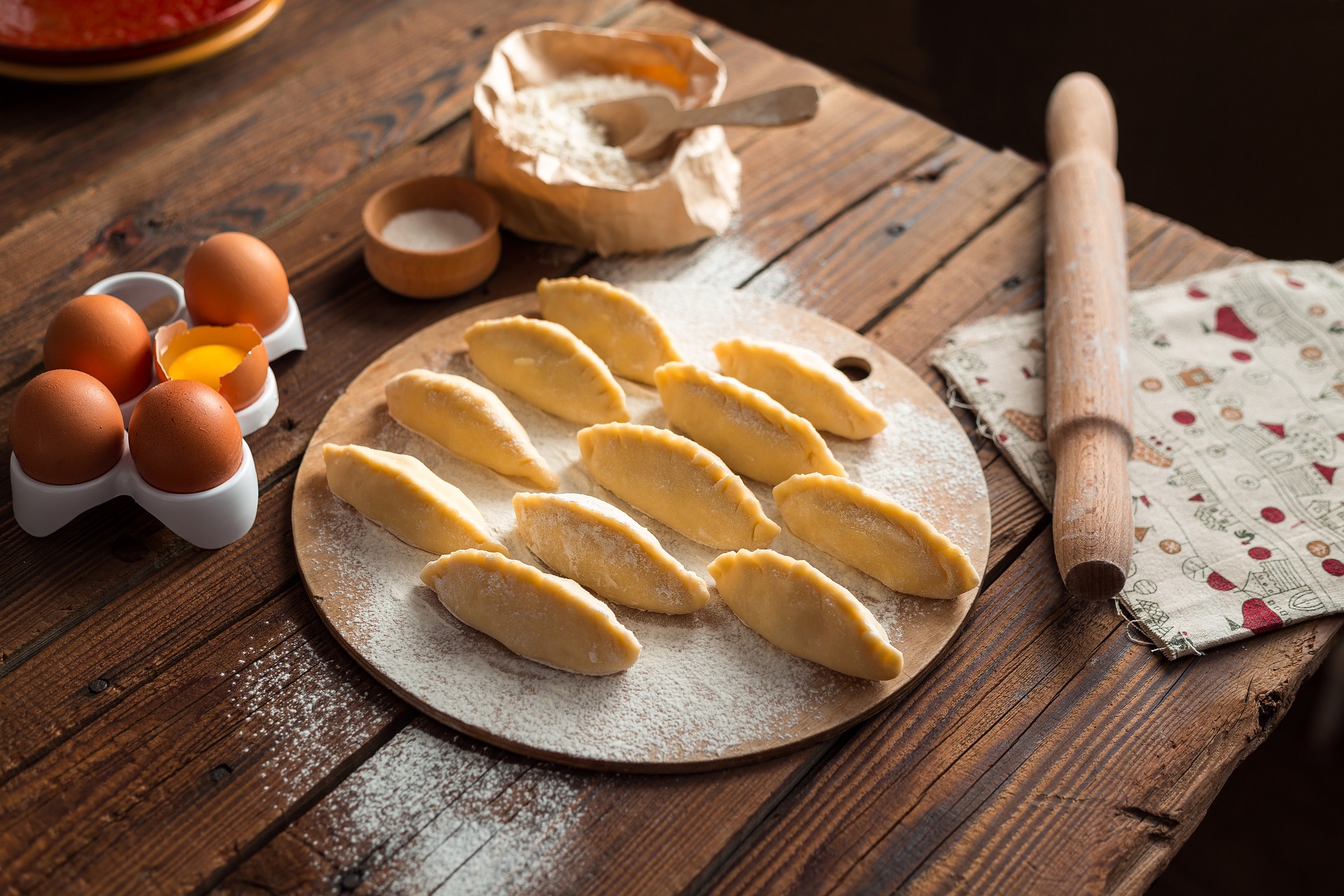 If you don't have a stovetop it can be hard to think of meals that you can prepare. You can't use a saucepan, you can't use a skillet. Even something as simple as making fried eggs is impossible. Luckily, if you're creative there are several exciting meals that you can rustle up in minutes without needing to use a single pan!
Chicken Sliders
If you're looking for an entrée idea that tastes great and leaves you feeling satisfied but requires absolutely no cooking at all, these chicken salad sliders are perfect. All you need is a store bought rotisserie chicken, a bag of chopped walnuts or pecans, some seedless grapes, a jar of mayonnaise and some chopped tarragon. Mix all your ingredients together and then serve spread onto slider buns for a delicious restaurant quality meal that takes minutes.
Mexican Bean Salad
Serving dinner for a vegetarian or vegan but don't have a stove top? No worries! This Mexican bean salad is sure to impress and can be made using just a few simple ingredients. Grab a can of black beans, a can of sweetcorn, a fresh bell pepper, red onion and a tomato. Chop up your vegetables, open and drain the cans and mix together. If you're feeling a little adventurous, you could add a little chopped avocado or mango and then toss everything in a blend of olive oil and lime juice before serving over a base of romaine lettuce. Top everything with some tortilla chips to add a little extra crunch and you have a meat-free entrée to die for!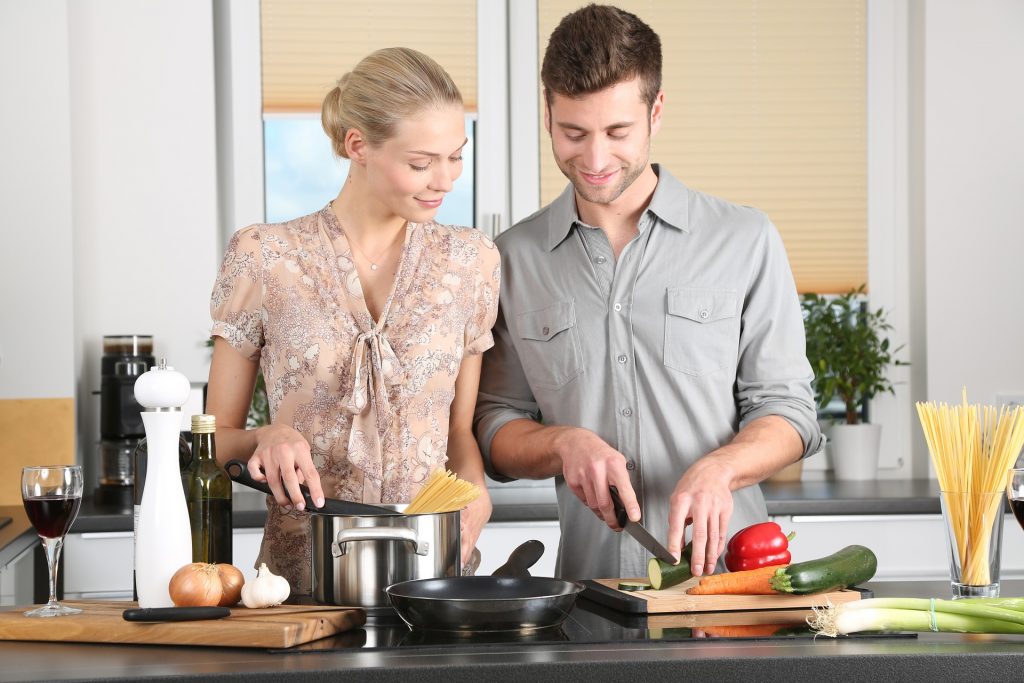 Microwave Stuffed Potatoes
Fancy something hot but don't have a stovetop? No problem! These microwave stuffed potatoes will satisfy your need for comfort food and only take minutes to prepare. You can use either regular or sweet potatoes to ring the changes. Prick your potatoes using a fork and pop them in the microwave. Cook for 8 minutes on high power until they are tender. Half the potatoes, scoop a little of the flesh out into a bowl. Add some seasoning to your potato flesh then spoon it back into its shells. Top your potatoes with a little guacamole, cilantro and chopped tomato to give it a Mexican flavor. Absolutely yummy!
Microwave Mini Omelettes
Sometimes, nothing will do but an omelette. Whether for breakfast or for dinner there's nothing simpler or more tasty to eat. If you thought that omelettes were off the menu because you had no stovetop you can think again. All you need is a glass bowl and a microwave! Crack a couple of eggs into your glass bowl and mix well with a fork. Add a splash of milk and a spoonful of cream cheese. Beat thoroughly then add a handful of your favorite cheese and a little seasoning to taste. Pop the glass bowl into the microwave and cook for a minute. The result will be a delicious and creamy omelette in seconds!
Simple Microwave Pasta
Nothing is quite so comforting as a big bowl of pasta at the end of a long, hard day. You can make your favorite spaghetti, penne or tagliatelle easily without a stovetop by simply using your microwave. While your pasta is cooking, open a can of chopped tomatoes, add a few fresh herbs, and then heat in the microwave. Drain your pasta, pour the sauce over the top, scatter on a little shaved parmesan, grab a fork and you're good to go!
Invest In An Induction Cooktop
Don't have a microwave or a stove top but really don't want to live on cold fold forever? An induction cooktop could be the perfect solution to your dining problems. Small and convenient, an induction cooktop can be kept in a cabinet and brought out whenever you want to prepare a meal. Suitable for making anything that you normally would on a regular stove top, you'll wonder how you ever managed without one. For more information about the different meals you can make using an induction cooktop you can browse the internet and get a host of recipes that will keep you feeling full for weeks! Enjoy cooking!
Honda CR-V: The best Japanese entry yet into the Crossover market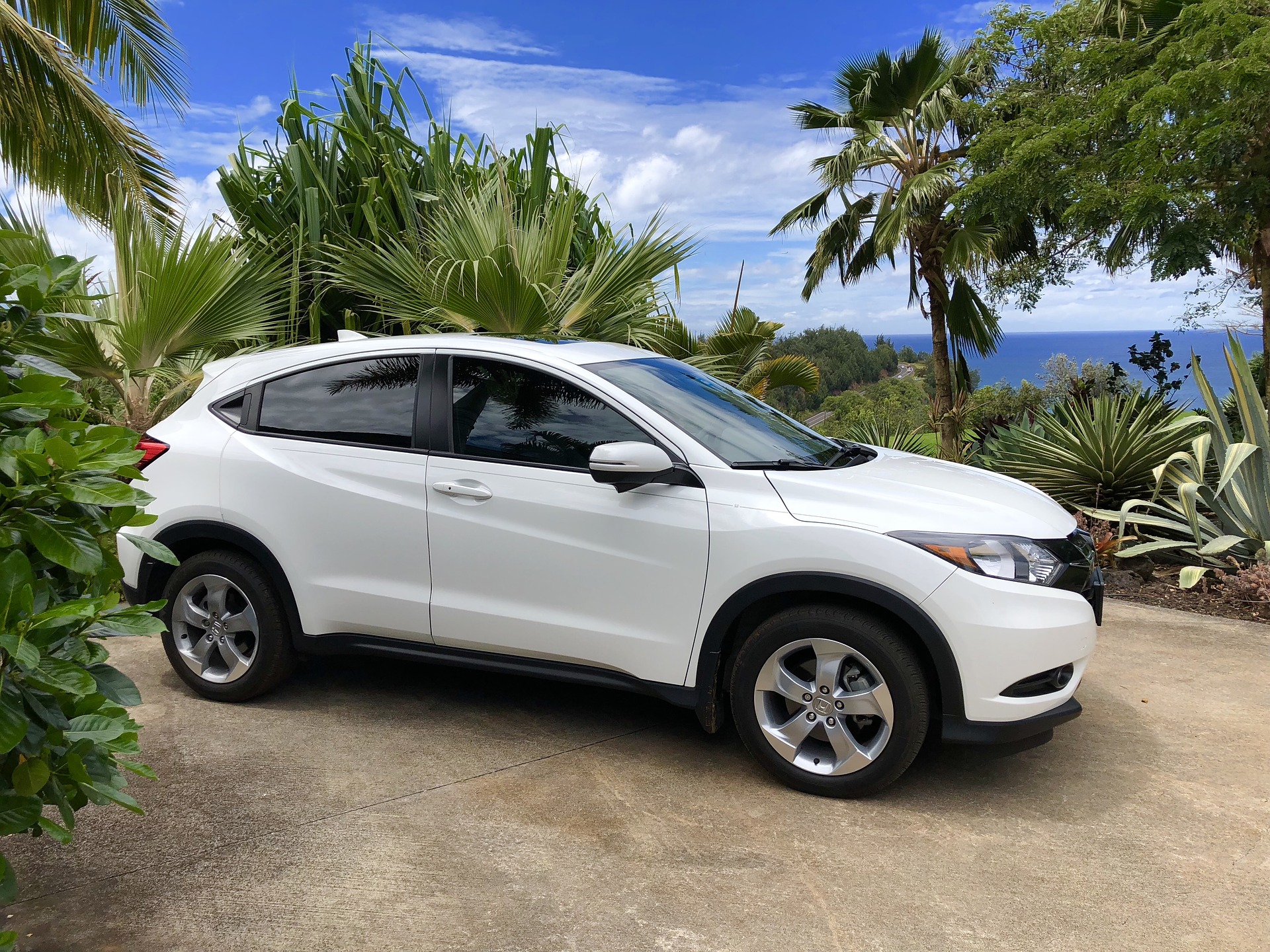 Overview
The Honda CR-V has been around since quite a while now and It has managed to successfully etch itself in the hearts of American car buyers. It is the carmaker's top-selling model and for good reason too. After going through a thorough overhaul, the 2018 Honda CR-V, now in its 5th generation is back with a bang and has arguably set a benchmark for other MPVs to follow.
Rather than adding superficial features on the list, Honda has given the 2018 CR-V some serious mechanical upgrades in addition to the bevy of feel-good quirks that the vehicle has always been known. It is actually one of those cars that makes life tough for car critics because theoretically, the 2018 Honda CR-V is faultless.The 2018 Honda CR-V review will make everything clear about the car.
Despite the fact that CR-V falls in a segment which is, at present, as fiery as it can get, it still manages to be a worthy successor to the outgoing variant. Sporting a starting price of just a shy over $25,000, the 2018 Honda CR-V looks to conquer its segment once again.
Driving and Performance
Under the bonnet is either a 2.4L 4 pot burner or a 1.5L turbocharged motor depending on the variant chosen with both of them paired to a CVT shifter. The engines are good for 184 hp and 180 lb-ft of torque and 190 hp and 179 lb-ft torque respectively. The numbers are most certainly not earth shattering but they do the job rather decently.
Just like its predecessor, the 5th gen CR-V offers a compliant and subtle ride. Honda has also updated the suspension of the 2018 CR-V which reduces the body roll even further and curbs any sort of discomfort to the side. Being a soft-roader, the CR-V fits the bill extremely well.
However, acceleration and speed is not what the car was made for and its rather apparent as well. Even after putting up a decent 0 to 60 mph timing of 7.5 seconds the car feels like a slouch. The turbo motors help the cause to an extent but that being said, buying this vehicle will successfully put all your racecar dreams to sleep.
Interior
The 2018 Honda CR-V borrows its dash from the Civic which means its entirely modernized. The 7-inch infotainment screen might be a pain in the behind to use but it sure grants a futuristic look to the cabin. The cabin itself is filled with a lot of feel-good materials and features. There is no shortage of intuitive quirks inside the cars as well with a few of them being height adjustable boot door for tight garages and vented windows.
The 2018 Honda CR-V is possibly one of the most opulent and user-friendly car from the inside. It features a perfect balance of contemporary faux wood panels and modern looking chrome inserts. The luggage space on the vehicle also happens to be the largest in its class.
Exterior
The 2018 CR-V not only looks good from the inside but the outside well sculpted as well. Owing to its small proportions, the car looks much smaller from the outside than it actually is in reality. It is not particularly flashy but it does feature a few chrome bits here and there.
Completing the modern looks are the LED lamps all around the car which takes it a step further on the journey of modernizing.
Safety
The CR-V is Honda's top-selling car and they've taken hard steps to ensure the safety of the car. The car has achieved the perfect score in crash test results and has gained the accolades of Top Safety Pick by the IIHS.
Unlike other manufacturers, the Honda CR-V gets the complete safety suit from the base variant itself which shows the carmaker's commitment to safety.
Final Verdict for 2018 Honda CR-V
The Honda CR-V is certainly one of the most complete family haulers you can buy at the moment. It features a perfect blend of practicality and luxury. It does a few minor pitfalls like lack of dynamics and frustrating MMI but according to the numbers, it is still going to sell like hot cakes for the time to come. All in all, the 2018 CR-V qualifies with top marks in class and will continue to sell in good numbers.