Meals You Can Cook Even If You Don't Have a StoveTop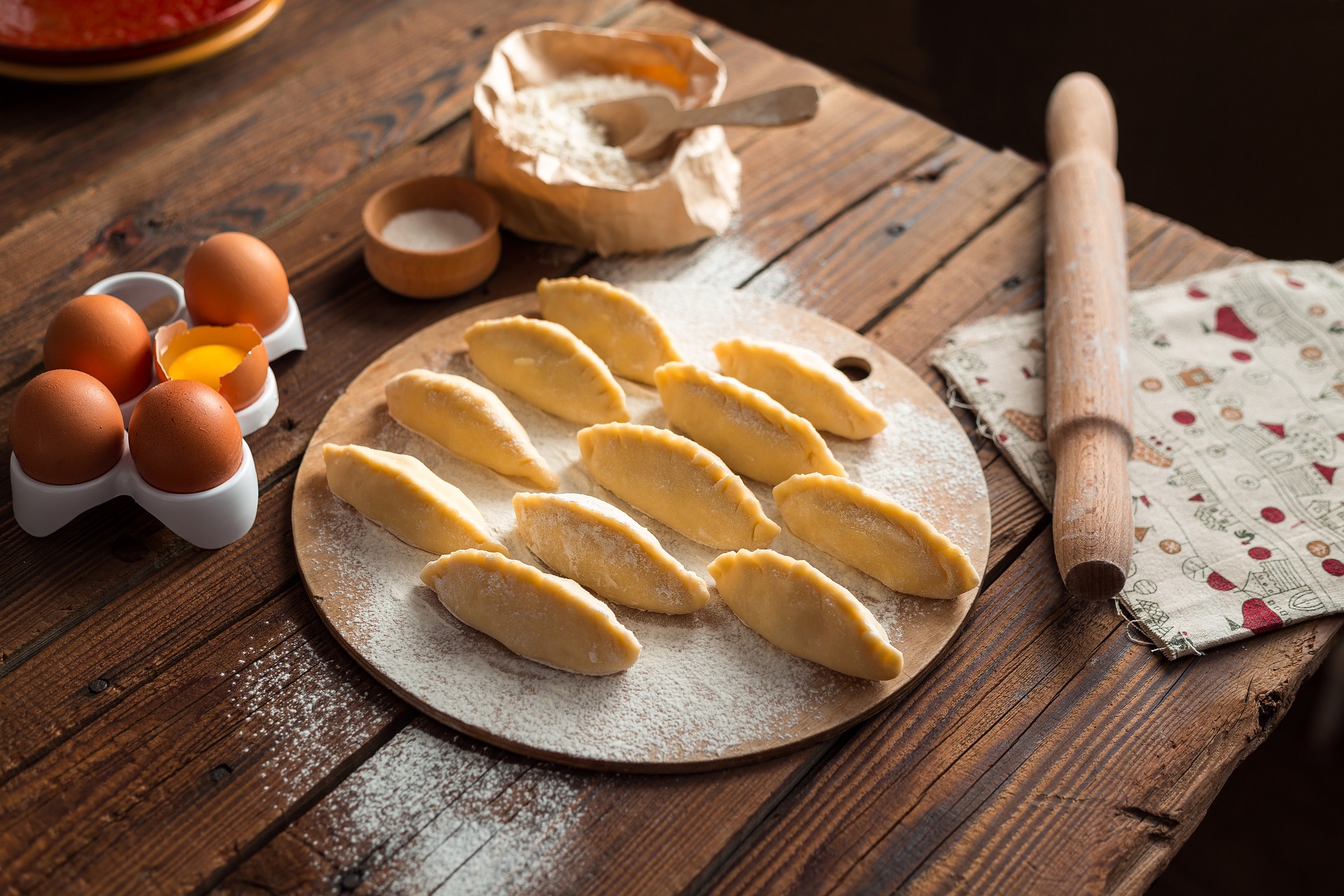 If you don't have a stovetop it can be hard to think of meals that you can prepare. You can't use a saucepan, you can't use a skillet. Even something as simple as making fried eggs is impossible. Luckily, if you're creative there are several exciting meals that you can rustle up in minutes without needing to use a single pan!
Chicken Sliders
If you're looking for an entrée idea that tastes great and leaves you feeling satisfied but requires absolutely no cooking at all, these chicken salad sliders are perfect. All you need is a store bought rotisserie chicken, a bag of chopped walnuts or pecans, some seedless grapes, a jar of mayonnaise and some chopped tarragon. Mix all your ingredients together and then serve spread onto slider buns for a delicious restaurant quality meal that takes minutes.
Mexican Bean Salad
Serving dinner for a vegetarian or vegan but don't have a stove top? No worries! This Mexican bean salad is sure to impress and can be made using just a few simple ingredients. Grab a can of black beans, a can of sweetcorn, a fresh bell pepper, red onion and a tomato. Chop up your vegetables, open and drain the cans and mix together. If you're feeling a little adventurous, you could add a little chopped avocado or mango and then toss everything in a blend of olive oil and lime juice before serving over a base of romaine lettuce. Top everything with some tortilla chips to add a little extra crunch and you have a meat-free entrée to die for!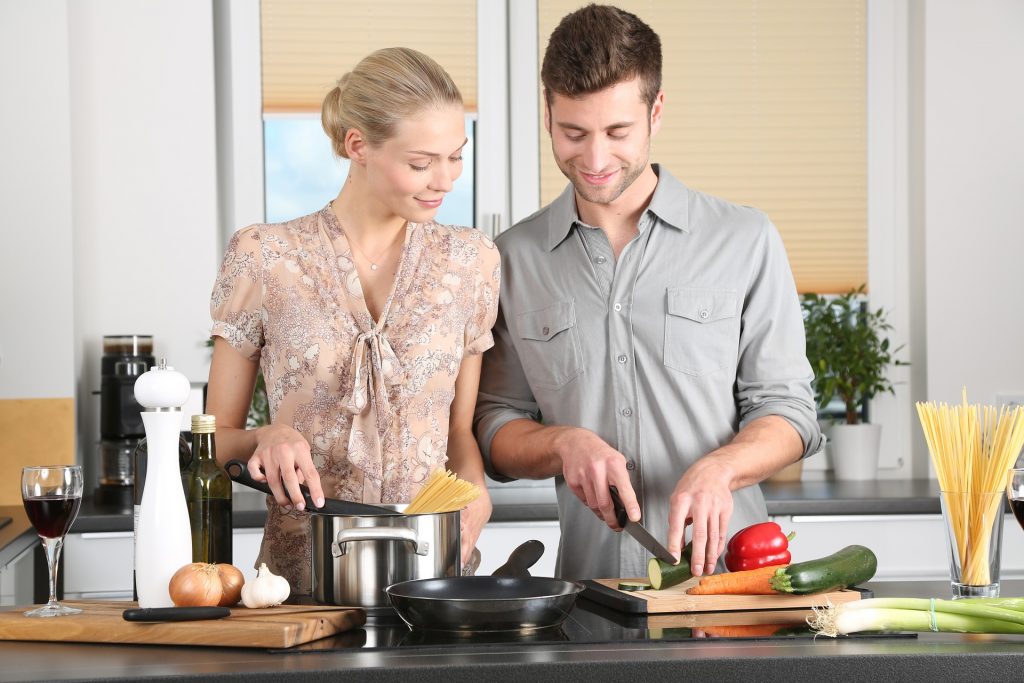 Microwave Stuffed Potatoes
Fancy something hot but don't have a stovetop? No problem! These microwave stuffed potatoes will satisfy your need for comfort food and only take minutes to prepare. You can use either regular or sweet potatoes to ring the changes. Prick your potatoes using a fork and pop them in the microwave. Cook for 8 minutes on high power until they are tender. Half the potatoes, scoop a little of the flesh out into a bowl. Add some seasoning to your potato flesh then spoon it back into its shells. Top your potatoes with a little guacamole, cilantro and chopped tomato to give it a Mexican flavor. Absolutely yummy!
Microwave Mini Omelettes
Sometimes, nothing will do but an omelette. Whether for breakfast or for dinner there's nothing simpler or more tasty to eat. If you thought that omelettes were off the menu because you had no stovetop you can think again. All you need is a glass bowl and a microwave! Crack a couple of eggs into your glass bowl and mix well with a fork. Add a splash of milk and a spoonful of cream cheese. Beat thoroughly then add a handful of your favorite cheese and a little seasoning to taste. Pop the glass bowl into the microwave and cook for a minute. The result will be a delicious and creamy omelette in seconds!
Simple Microwave Pasta
Nothing is quite so comforting as a big bowl of pasta at the end of a long, hard day. You can make your favorite spaghetti, penne or tagliatelle easily without a stovetop by simply using your microwave. While your pasta is cooking, open a can of chopped tomatoes, add a few fresh herbs, and then heat in the microwave. Drain your pasta, pour the sauce over the top, scatter on a little shaved parmesan, grab a fork and you're good to go!
Invest In An Induction Cooktop
Don't have a microwave or a stove top but really don't want to live on cold fold forever? An induction cooktop could be the perfect solution to your dining problems. Small and convenient, an induction cooktop can be kept in a cabinet and brought out whenever you want to prepare a meal. Suitable for making anything that you normally would on a regular stove top, you'll wonder how you ever managed without one. For more information about the different meals you can make using an induction cooktop you can browse the internet and get a host of recipes that will keep you feeling full for weeks! Enjoy cooking!
Be Protected by Nature: a Garden to Combat Air Pollution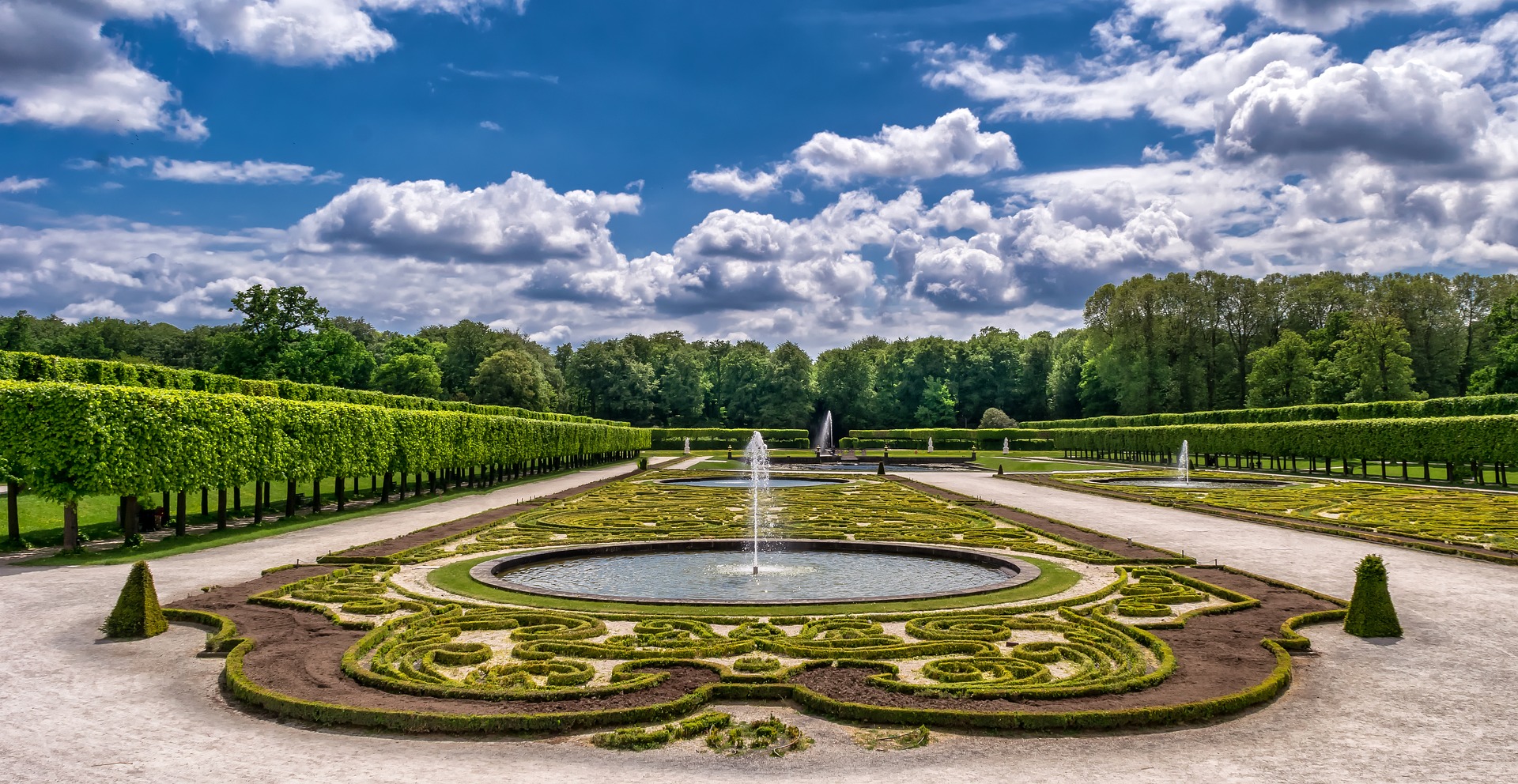 At the start of the year, the Guardian reported how London had reached its legal limit for air pollution for the entire year in less than a month. Sadly, 40,000 deaths every year have been attributed to air pollution in more built-up areas of the UK.
Living in a city or urban area, no doubt you're concerned about air pollution levels. But don't worry — there are things you can do to clean up the air around your home. Head out into the garden and we'll show you how!
For a splash of color: the wallflower
A great place to start with your air-cleaning garden is the colourful wallflower! Goldsmiths also names this plant as being akin to the common ivy for its particulate-cleansing power. These flowers have a bright display of petals during the first half of the year. You can grow wallflowers in many colours, with purple and yellow popular choices.
Conifers to shield you
Hedges make a great natural barrier against air pollution, and conifers have been particularly noted for their ability to protect against pollutants. Specifically, the western red cedar hedge is named as an ideal conifer to plant in your garden. But if your garden is a little smaller, the publication also names the yew as a great alternative, citing its evergreen nature and easy trimming.
Gerbera daisies to keep things bright
Just like the wallflower, gerbera daisies can bring so many colours into your garden and look great in a flower bed with some play bark. A recent study by NASA has provided a few colourful blooms for gardeners keen to clean the air. Gerbera daisies are bonny, beautiful blooms that come in many different colours; white, orange, red, pink — whichever you pick, they'll give your garden a splash of colour. These flowers love direct sunlight and a bit of space, so make sure not to leave them in a shady corner of your garden. Plus, NASA states that these wonderful flowers are great for dealing with multiple air toxins, such as benzene.
Climbing ivy
There's something quintessentially British about ivy crawling up the side of a house or tree. Though it has a bad reputation in the States as being a weed, it can be a lovely addition to your garden if tended to. The plant offers benefits for wildlife and for the air – Goldsmiths, University of London, states that the wide leaves of the common ivy traps particulates, which makes it a great choice for purifying the air.
Best air-cleaning practices
You'll want to make sure your gardening techniques are green too. SmilingGardener offers five great ways to reduce pollution in ways beyond planting shrubs and flowers:
Get composting. You can turn many waste products into compost to stop it going to the landfill.
Stay away from gluten meal. SmilingGardener notes this meal is made up from genetically modified corn, so best to stay away from using it, if possible.
Opting for quiet equipment. This one's more for noise pollution, but it's certainly an added bonus for the pollution-conscious gardener to take note of!
Lower pesticide use. This one is probably a given, but if you can avoid using chemicals on your garden, please do.
Look indoors as well as outdoors. As well as planting outdoor plants to combat air toxicity, consider bringing in some houseplants to cleanse the air in your home.
Sources:
https://www.smilinggardener.com/introduction/5-unique-ways-to-decrease-pollution/
https://www.gold.ac.uk/news/phyto-sensor/
https://www.homesandproperty.co.uk/home-garden/gardening/clean-air-save-your-home-from-harmful-pollution-with-clever-garden-hedge-choices-a114961.html
https://www.greenpeace.org.uk/reduce-your-exposure-to-air-pollution/
http://www.itv.com/news/london/2016-10-12/how-london-is-embracing-the-vertical-garden-or-living-wall/
https://www.telegraph.co.uk/gardening/howtogrow/11035106/Green-walls-how-to-grow-a-garden-vertically.html
https://www.theguardian.com/uk-news/2018/jan/30/london-reaches-legal-air-pollution-limit-just-one-month-into-the-new-year
https://www.gardeningknowhow.com/ornamental/flowers/gerbera-daisy/growing-gerbera-daisies.htm
https://en.wikipedia.org/wiki/Hedera_helix
http://www.bbc.co.uk/gardening/plants/plant_finder/plant_pages/11278.shtml
http://www.bbc.co.uk/gardening/plants/plant_finder/plant_pages/25.shtml