Looking for a change? Consider moving to these exotic locations
Most of us crave stability. Some permanence allows us to feel a measure of control over our lives, but it's when things change that control is revealed to be an illusion, when we see that the future remains completely unpredictable. Many of us know someone who is stuck in a specific phase of life, unable to move on, even though life itself has already moved on: as they say, you cannot step in the same river twice.
And if you're looking for a big change, then starting a life in a new country can be an amazing opportunity to improve your quality of life, expand your horizons and get a fresh perspective. Considering immigration? Here are some of the most exotic locations you could consider for your next holiday, test out the waters, and just maybe make that change permanent!
Phnom Penh, Cambodia
Why visit?
It's quite simple really. Everyone else is running off to Thailand or Vietnam, but relatively few even consider Cambodia. The capital city is Phnom Pen, rife with splendid paradox: bustling yet calm, unpredictable yet familiar, a sad history but a hopeful attitude for the future. Cambodia is also affordable, the locals (The Khmer – pronounced: "Koo-mai") are kind and welcoming, and there's tons to do. Get in touch with your inner-self while exploring Angkor Wat, an ancient Buddhist temple; or enjoy Cambodia's beautiful untouched beaches.
Why move here permanently?
It's much easier to get a work visa for Cambodia than neighboring Thailand, the cost of living is extremely attractive, and a two-hour lunch break is the norm!
Mauritius
Why visit?
It's quite difficult to imagine an exotic location list without Mauritius. If you're like most people, you've pictured yourself lying down on a sandy beach in the shade while the ocean does its thing. Just thinking about it is already relaxing. But maybe this doesn't need to be only a fantasy. With breathtaking views, perfect weather, and a supreme sense of relaxation catalyzed by the island's natural calm, the only thing missing might be you!
Why move here permanently?
Thanks to forward-thinking initiatives by the Mauritian government to encourage foreign investment, Mauritius immigration requirements are pretty relaxed for a country many would consider a paradise. Excellent health care and education make it a great choice for families too.
Porto Heli, Greece
Why visit?
Maybe when you hear the word: "Greece", an image of old men with white beards suddenly appears in your mind's eye; they are debating; philosophizing. Or maybe when you hear the word "Greece" you think of Democracy, and how our thoughts have been shaped by ancient people. There is, however, one thing that many minds do not jump to, and that is Porto Heli. Featuring gorgeous scenery with hilltops along the seaside, as well as an innate sense of awe at the majesty of the ever-present ocean; Porto Heli seems to be one of Greece's best kept secrets. Sail through the coves, enjoy delicious Greek cuisine, look out at the Riviera while the cascading sunset ushers in the cool mountain breeze, all while waves crash gently in the distance. Porto Heli isn't just exotic; it's exquisite.
Why move here permanently?
Low crime rate, affordability (especially when it comes to food), good work opportunities for those fluent in modern Greek, and friendly, welcoming locals.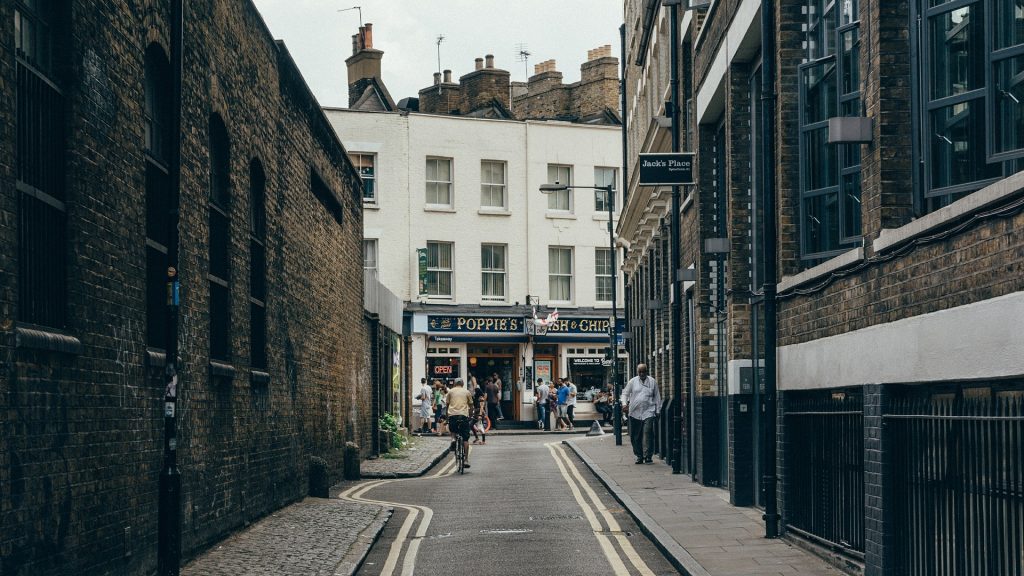 Cape Town, South Africa
Why visit?
This South African city has a vast, authentic, eccentric and unique plethora of restaurants and small businesses on offer. Taste the local cuisine, take a walk on the beach while the piercingly magnificent Table Mountain rests comfortably in the background, explore art galleries at night, or, if you're feeling more traditional, have a South African braai under the stars. Cape Town has wonderful eccentricities, just buzzing with interesting sounds and exotic tastes, and we haven't even mentioned the famous wine routes or the wild game reserves. Whether travelling solo or with a family, rest assured that Cape Town is sure to satisfy every need and more.
Why move here permanently?
Variety of accommodation to choose from, endless entertainment, good work opportunities for those in the creative fields.
Isle of Sky, Scotland
Why visit?
There are many different types of exotic – different flavors, if you will; and if the kind of exotic you're looking for includes Medieval castles, rugged landscapes, and pubs by the harbor, then the Isle of Sky might just be your dream come true, seriously. Scotland's second largest island is decorated with towering sea cliffs, nothing short of breathtaking. The Isle is exactly what you need when ordinary life starts to get a little too mundane.
Why move here permanently?
Close-knit community and escape from the hustle and bustle of city life.
They say a change is as good as a holiday – this is because a holiday is a change. If you're looking for a change of pace, a fresh start, or a better place to raise a family or spend your retirement, then changing up your environment could be just the ticket!
Hamburg: A Must-See! when traveling through Germany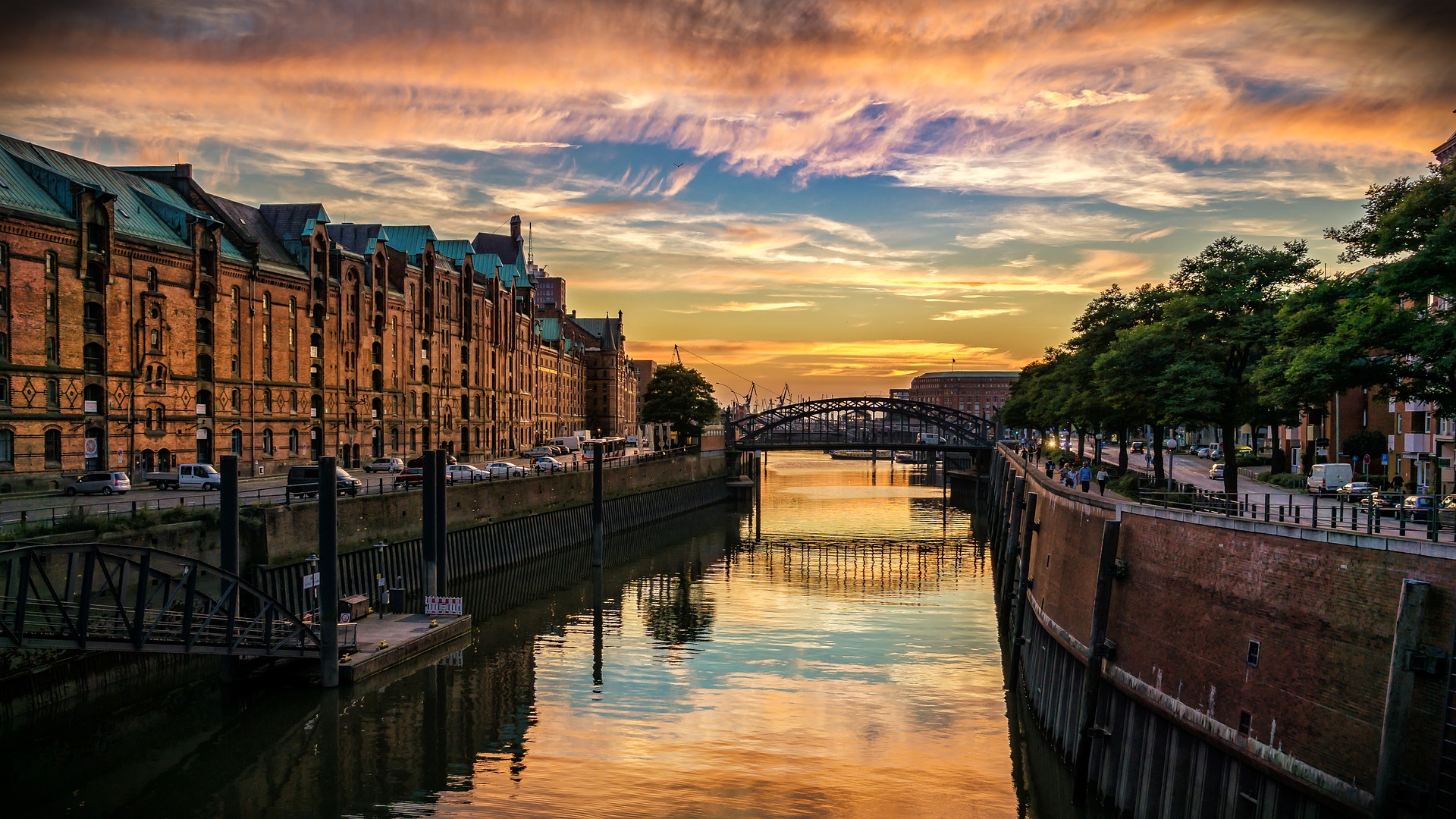 Hamburg is considered the Amsterdam of Germany. Culture, lifestyle, amazing food, peculiar bars, ancient traditions, funky music … this city has it all! Hamburg is truly bizarre.
The "Free and Hanseatic City of Hamburg" – This is the full name of the second biggest city in Germany. Should you be planning to visit this amazing country, Hamburg is a great place to start your journey. The city will blow your mind on all sorts of levels! You'll find out that the allegedly unfriendly and stuck up "Hamburgers" – yup … that's what you call the citizens of this city – are super chilled and very welcoming. While discovering the city you'll feel like traveling across time. One moment, you're in awe of the old brick buildings of the historic Speicher Stadt and just a few steps further, you'll be surrounded by the futuristic vibes from the newest city district called "Hafen City". During your time in Hamburg, you can organize one of a kind stag do weekend and you and your crew can start exploring one of the most vibrant music scenes Germany has to offer, walk through the most famous red-light district in the country, visit historic landmarks and end an all-nighter while admiring the sunrise over the harbor and eating a fresh "Fisch-Brötchen" (fish roll) from the famous Fish Market.
Great Hotels and Hostels in Hamburg
In general: Traveling through Germany – especially in the big cities – is not the cheapest trip you'll make. But although Hamburg is considered one of the more up-priced places to visit, you can keep you costs quite low if you choose to crash in one of the many hostels throughout the city. Take the "MEININGER Hamburg City Center" as an example. This new hostel is perfectly located and with 11 Euro per night in a mixed dorm room, quite a bargain! If money is not a concern, you may choose among some of the most stylish design hotels Germany has to offer or book a suite for 3,000 Euro per night in the brand-new Westin Hotel at the "Elbphilharmonie".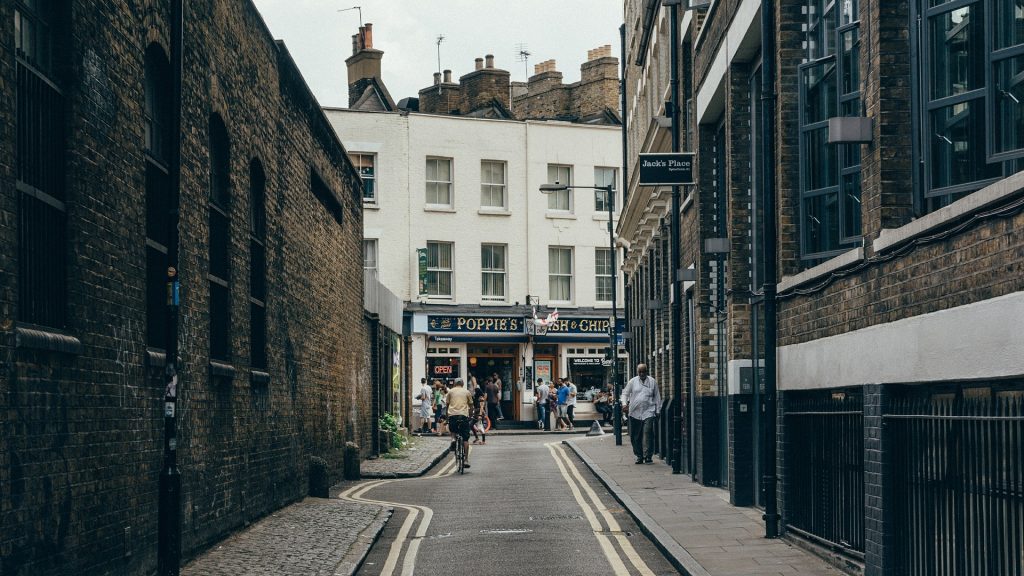 Germany's most famous red-light district: the "Reeperbahn"
No matter where you are in Germany, everybody knows the "Reeperbahn" in Hamburg. This red-light district in St. Pauli has been the source of stories, legends, dramas and much, much more. Back in the days, the Reeperbahn was a street where lonely sailors could let off some steam, where crime thrived and where decent folks would not go after 6 pm. However, this infamous place was also a pivot for the young and wild! For example: The Beatles had their first breakthrough in the legendary "Star Club", which was located on the Reeperbahn. Today, the vibe of the forbitten fruit still lingers. You'll come across several brothels, gigantic sex-toy supermarkets (one is actually called "Boutique Bizarre") and many shady bars. If you're a single guy looking for company, you are in the right place. Alternatively, you could also just give a call to one of the most renowned escort agencies in Hamburg and enjoy a discreet date with a German model. Or you may just tick this little adventure off and check out all the other highlights this pulsating city has in store for you …
Cool things to do in Hamburg
Where to begin? Hamburg is filled to the brim with amazing options. Walking through the city, you could check out some of the impressive points of interest, like the Speicher Stadt, the St. Michaelis Church (aka. The "Michel") or stroll along the famous "Jungfernstieg". Foodies will love this city! Even though it sounds strange and looks even stranger, try a portion of "Labskaus" (salted meat, potatoes, beetroot, gherkins, herring and a fried egg – all on one plate!). On a culinary level, it does not get more typical than this in Hamburg. If that's too much for your taste buds, don't worry. Hamburg offers culinary delights from all over the globe. And because it just sounds so perfect: have a Hamburger in Hamburg. The right place to do that is a place called "Most Wanted Burger" … amazing! After a hearty meal, it's time to dive into the pulsating nightlife in Hamburg! You'll find an abundance of cool bars, chilled out lounges and fantastic clubs. As an example: Check out the legendary Mojo Club on the Reeperbahn.
Whatever you'll do, Hamburg will blow your mind in the most positive way imaginable. Enjoy!