Why You Should Be Taking More Vacations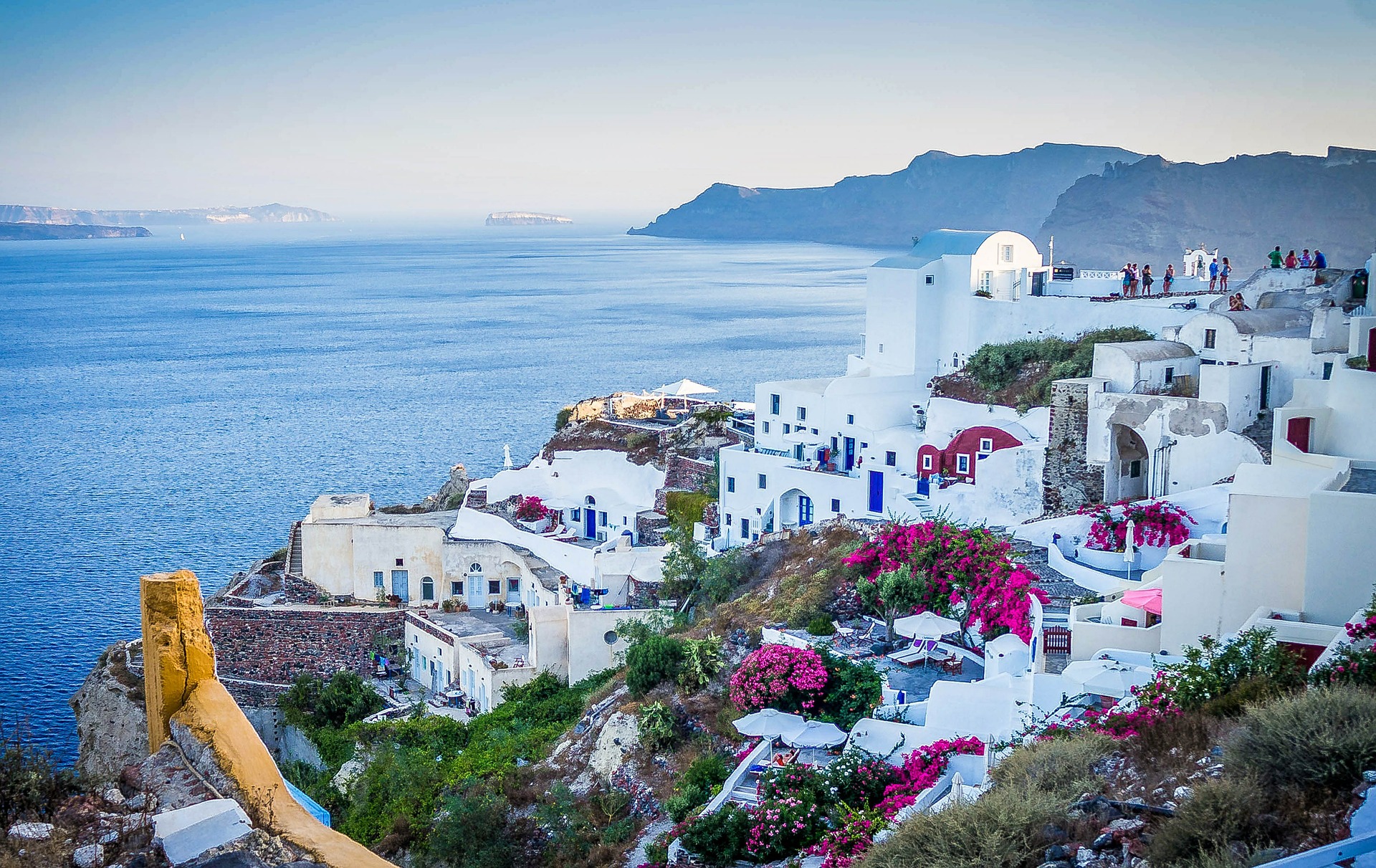 Plenty of people ignore their need for rest and relaxation, action and adventure. They'd rather save their money and stay home. A trip to the park is as good as visiting Disney World–or at least it's less of a hassle. We tend to stay home and not bother with yearly or even bi-yearly trips, thinking, Who needs a vacation?
If it's been too long since you took a real trip, consider taking one. Why? Vacations aren't just about bucket lists, family fun, or the chance to get away from work. Vacations are good for your health, and any vacations you take as a family could have a lasting impact on your kid's happiness. Studies show that vacations can improve the health of your heart, and lower your stress levels. Since stress contributes to anxiety and other health concerns, vacations aren't anything to take lightly. If a vacation can make you healthier or improve your performance at work, it's worth it, don't you think?
Besides the positive impact on your own well-being, vacations also improve the lives of your kids. According to a study run in the UK, many adults recall family vacations as the happiest memory of their life, and some even rely on those memories to get them through tough times. When you take your children on vacation, you might have to do a lot of planning and spend a fair amount of money, but the positive impact a trip can have on your kids is worth it.
Do you need any more persuasion? Vacations should become a regular part of your life, but these positive advantages might not be reason enough to get your started. Instead, you might also want to focus on some of the excuses we make about vacations and see why each one can be worked around. When health and happiness are the reward, these common vacation excuses don't hold water.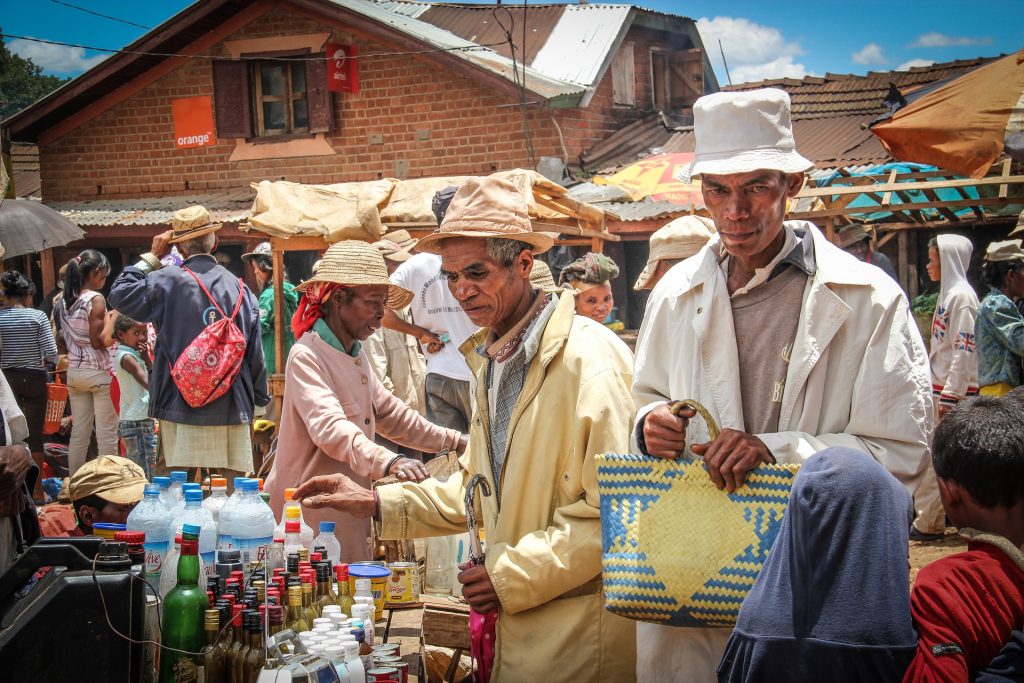 I Don't Have Enough Money for Vacations.
This excuse is one of the most common, and it's among the best excuses. We're not proposing that you go into debt or spend money you don't have to take a nice trip. There are, however, ways around this vacation-fund problem.
First, consider changing your vacation expectations. If your plan was to fly, stay in a great hotel, eat out for every meal, and afford great entertainment, you may not have the funds for a trip like that every year. Maybe you could afford a trip every year, however, if you altered your expectations of how a vacation should look. What's drivable near you? Could you stay in an airbnb, a home stay, or a hostel? How about renting a VRBO with a kitchen, and cooking most of your meals while you're there? There are plenty of ways to alter your vacation mindset to make an enjoyable trip cheaper.
Second, you could start a vacation fund in your budget. You might not get far with a spare change jar, but if you commit to setting aside a small percentage of income every month, you could have money for a modest vacation every year. You may need to cut back on other spending habits, such as eating out, mall spending, or junk food, but if you squeeze out some bad spending habits, you could probably start laying aside some vacation money.
Third, you could work on earning a small vacation income on the side. If you're good with web design, you could set up a passive income store online. If you have a passion for teaching, you could tutor a few hours each week to earn a vacation fund. If you're good with, or even interested in, the stock market, you could research some of the best marijuana penny stocks and invest for your future. With high volatility and low barriers to entry, it's a great investment vehicle for exceptionally strong gains in the short-term.
While plenty of people struggle with affording a trip, you can see from our examples that not every financial situation has to say no to a trip. You just have to reorder your budget or expectations to make room. That leads us into our second vacation excuse:
I Don't Want to Leave Work That Often.
Do you work for yourself? Are you a gift shop owner or an entrepreneur? Do you want to impress your CEO? If your work is important to you, you may find it hard to justify taking a week, or two off work. You don't want to leave your company hanging, or trust your personal business to employees for weeks at a time. While you'd have to forego certain trips, you can still take relaxing vacations without asking off for more than one or two days.
First, (and this is should be obvious) you can take weekend trips only. Two days of pure relaxation are still worth it, so you can head out on Friday afternoon and return on Sunday night. Even if you just head to a local B&B or nearby campground and enjoy some time free of work, you'll still gain the benefits of a vacation.
Second, use the holidays. Ask off on Friday before Memorial Day, or use the Fourth of July to lessen your time-off requests. You can still enjoy an adventurous trip, even one overseas, if you fly out on Thursday night and return Sunday or Monday. The office won't miss you for the one or two business days you're absent, and your store will be just fine for a few days of secondary management.
Third, and this is our personal favorite, invest in a vacation property. You can keep it for just yourself, your family, and your friends, or you could make a part-time business out of renting it on Craigslist or Airbnb. Pick a location that's near to where you live and find a place you know you'd love.
For instance, if you live in Alberta, Canada, you could look for Edmonton homes for sale. If you wanted a pond with a dock, hiking trails, golf, or proximity to the city, you could find it all in the vacation property you chose. Or maybe you decide to go in a different route and head down under to secure a beachfront property. If you customized it with plantation shutters from Melbourne, your retreat would feel like a once-in-a-lifetime vacation every time you visited.
While the previous two excuses were good, they're not the only vacation excuses people make. Last but not least, here's a third excuse for skipping travel.
I'm Afraid of What Could Go Wrong.
While not everyone hesitates to vacation for this reason, it's a real cause of concern for some. Kissing bugs? Cockroaches? Lizards in your motel room? While we're not proposing you sleep in a Costa Rican hut if you fear the insect scene, there are still great ways to take a trip and feel safe.
First, you can choose a trip that makes you feel comfortable. Go somewhere with plenty of people, low crime rates, bugs you're familiar with, and a language you speak if it makes you more comfortable. You don't need to scare yourself to take a vacation!
Second, have a backup plan. When you're driving in Australia, you might be scared of getting stranded in the outback, but knowing who to call for towing in Springfield Lakes, Queensland will help give you peace of mind. Know the emergency call number, keep a first aid kit, and avoid situations that concern you.
Hamburg: A Must-See! when traveling through Germany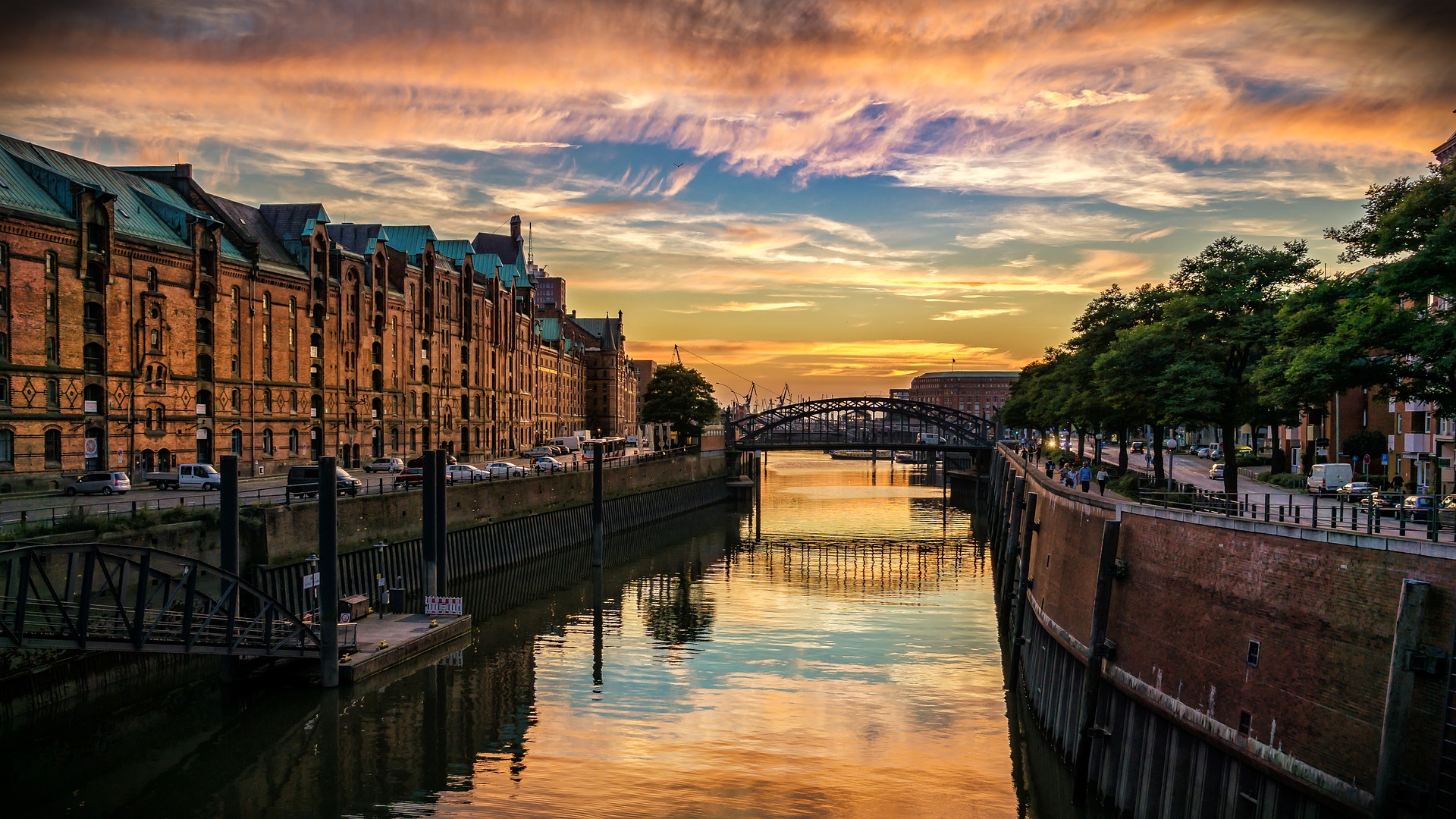 Hamburg is considered the Amsterdam of Germany. Culture, lifestyle, amazing food, peculiar bars, ancient traditions, funky music … this city has it all! Hamburg is truly bizarre.
The "Free and Hanseatic City of Hamburg" – This is the full name of the second biggest city in Germany. Should you be planning to visit this amazing country, Hamburg is a great place to start your journey. The city will blow your mind on all sorts of levels! You'll find out that the allegedly unfriendly and stuck up "Hamburgers" – yup … that's what you call the citizens of this city – are super chilled and very welcoming. While discovering the city you'll feel like traveling across time. One moment, you're in awe of the old brick buildings of the historic Speicher Stadt and just a few steps further, you'll be surrounded by the futuristic vibes from the newest city district called "Hafen City". During your time in Hamburg, you can organize one of a kind stag do weekend and you and your crew can start exploring one of the most vibrant music scenes Germany has to offer, walk through the most famous red-light district in the country, visit historic landmarks and end an all-nighter while admiring the sunrise over the harbor and eating a fresh "Fisch-Brötchen" (fish roll) from the famous Fish Market.
Great Hotels and Hostels in Hamburg
In general: Traveling through Germany – especially in the big cities – is not the cheapest trip you'll make. But although Hamburg is considered one of the more up-priced places to visit, you can keep you costs quite low if you choose to crash in one of the many hostels throughout the city. Take the "MEININGER Hamburg City Center" as an example. This new hostel is perfectly located and with 11 Euro per night in a mixed dorm room, quite a bargain! If money is not a concern, you may choose among some of the most stylish design hotels Germany has to offer or book a suite for 3,000 Euro per night in the brand-new Westin Hotel at the "Elbphilharmonie".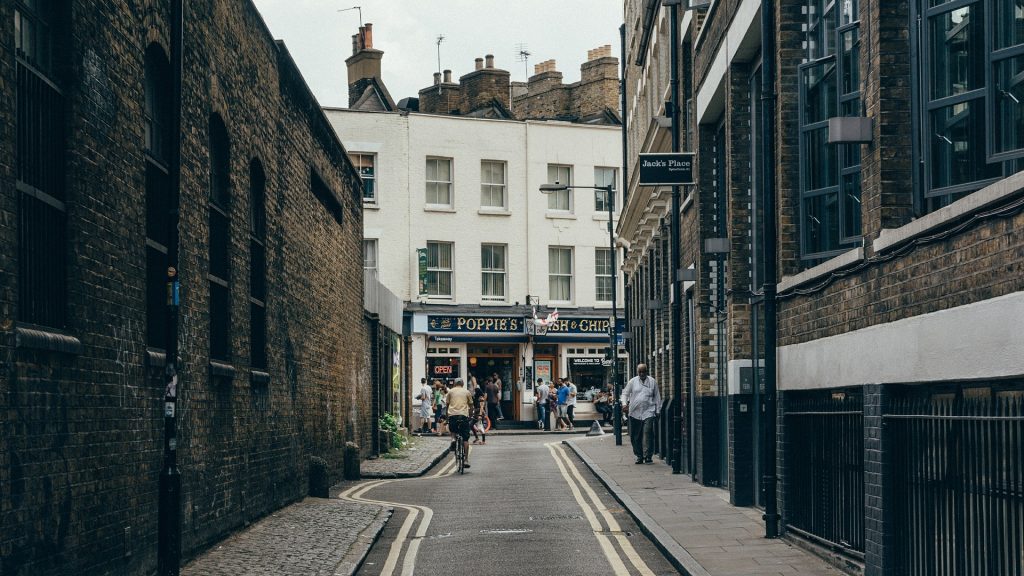 Germany's most famous red-light district: the "Reeperbahn"
No matter where you are in Germany, everybody knows the "Reeperbahn" in Hamburg. This red-light district in St. Pauli has been the source of stories, legends, dramas and much, much more. Back in the days, the Reeperbahn was a street where lonely sailors could let off some steam, where crime thrived and where decent folks would not go after 6 pm. However, this infamous place was also a pivot for the young and wild! For example: The Beatles had their first breakthrough in the legendary "Star Club", which was located on the Reeperbahn. Today, the vibe of the forbitten fruit still lingers. You'll come across several brothels, gigantic sex-toy supermarkets (one is actually called "Boutique Bizarre") and many shady bars. If you're a single guy looking for company, you are in the right place. Alternatively, you could also just give a call to one of the most renowned escort agencies in Hamburg and enjoy a discreet date with a German model. Or you may just tick this little adventure off and check out all the other highlights this pulsating city has in store for you …
Cool things to do in Hamburg
Where to begin? Hamburg is filled to the brim with amazing options. Walking through the city, you could check out some of the impressive points of interest, like the Speicher Stadt, the St. Michaelis Church (aka. The "Michel") or stroll along the famous "Jungfernstieg". Foodies will love this city! Even though it sounds strange and looks even stranger, try a portion of "Labskaus" (salted meat, potatoes, beetroot, gherkins, herring and a fried egg – all on one plate!). On a culinary level, it does not get more typical than this in Hamburg. If that's too much for your taste buds, don't worry. Hamburg offers culinary delights from all over the globe. And because it just sounds so perfect: have a Hamburger in Hamburg. The right place to do that is a place called "Most Wanted Burger" … amazing! After a hearty meal, it's time to dive into the pulsating nightlife in Hamburg! You'll find an abundance of cool bars, chilled out lounges and fantastic clubs. As an example: Check out the legendary Mojo Club on the Reeperbahn.
Whatever you'll do, Hamburg will blow your mind in the most positive way imaginable. Enjoy!