Hamburg: A Must-See! when traveling through Germany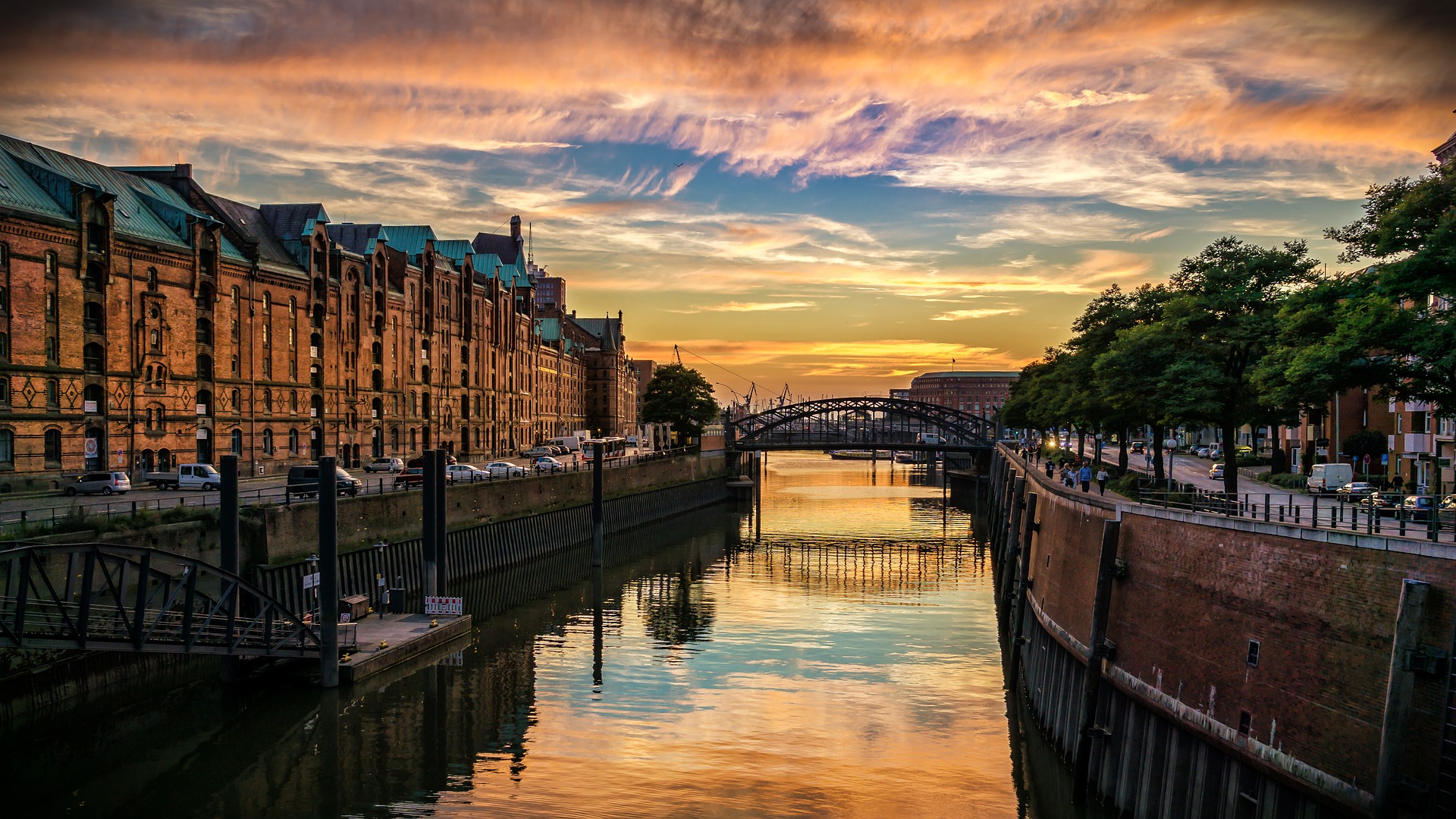 Hamburg is considered the Amsterdam of Germany. Culture, lifestyle, amazing food, peculiar bars, ancient traditions, funky music … this city has it all! Hamburg is truly bizarre.
The "Free and Hanseatic City of Hamburg" – This is the full name of the second biggest city in Germany. Should you be planning to visit this amazing country, Hamburg is a great place to start your journey. The city will blow your mind on all sorts of levels! You'll find out that the allegedly unfriendly and stuck up "Hamburgers" – yup … that's what you call the citizens of this city – are super chilled and very welcoming. While discovering the city you'll feel like traveling across time. One moment, you're in awe of the old brick buildings of the historic Speicher Stadt and just a few steps further, you'll be surrounded by the futuristic vibes from the newest city district called "Hafen City". During your time in Hamburg, you can organize one of a kind stag do weekend and you and your crew can start exploring one of the most vibrant music scenes Germany has to offer, walk through the most famous red-light district in the country, visit historic landmarks and end an all-nighter while admiring the sunrise over the harbor and eating a fresh "Fisch-Brötchen" (fish roll) from the famous Fish Market.
Great Hotels and Hostels in Hamburg
In general: Traveling through Germany – especially in the big cities – is not the cheapest trip you'll make. But although Hamburg is considered one of the more up-priced places to visit, you can keep you costs quite low if you choose to crash in one of the many hostels throughout the city. Take the "MEININGER Hamburg City Center" as an example. This new hostel is perfectly located and with 11 Euro per night in a mixed dorm room, quite a bargain! If money is not a concern, you may choose among some of the most stylish design hotels Germany has to offer or book a suite for 3,000 Euro per night in the brand-new Westin Hotel at the "Elbphilharmonie".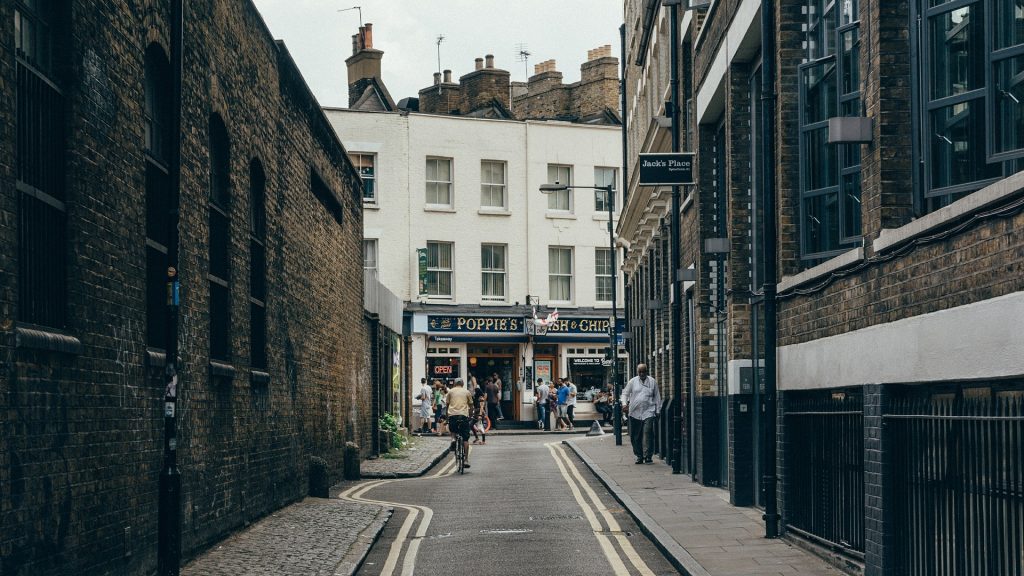 Germany's most famous red-light district: the "Reeperbahn"
No matter where you are in Germany, everybody knows the "Reeperbahn" in Hamburg. This red-light district in St. Pauli has been the source of stories, legends, dramas and much, much more. Back in the days, the Reeperbahn was a street where lonely sailors could let off some steam, where crime thrived and where decent folks would not go after 6 pm. However, this infamous place was also a pivot for the young and wild! For example: The Beatles had their first breakthrough in the legendary "Star Club", which was located on the Reeperbahn. Today, the vibe of the forbitten fruit still lingers. You'll come across several brothels, gigantic sex-toy supermarkets (one is actually called "Boutique Bizarre") and many shady bars. If you're a single guy looking for company, you are in the right place. Alternatively, you could also just give a call to one of the most renowned escort agencies in Hamburg and enjoy a discreet date with a German model. Or you may just tick this little adventure off and check out all the other highlights this pulsating city has in store for you …
Cool things to do in Hamburg
Where to begin? Hamburg is filled to the brim with amazing options. Walking through the city, you could check out some of the impressive points of interest, like the Speicher Stadt, the St. Michaelis Church (aka. The "Michel") or stroll along the famous "Jungfernstieg". Foodies will love this city! Even though it sounds strange and looks even stranger, try a portion of "Labskaus" (salted meat, potatoes, beetroot, gherkins, herring and a fried egg – all on one plate!). On a culinary level, it does not get more typical than this in Hamburg. If that's too much for your taste buds, don't worry. Hamburg offers culinary delights from all over the globe. And because it just sounds so perfect: have a Hamburger in Hamburg. The right place to do that is a place called "Most Wanted Burger" … amazing! After a hearty meal, it's time to dive into the pulsating nightlife in Hamburg! You'll find an abundance of cool bars, chilled out lounges and fantastic clubs. As an example: Check out the legendary Mojo Club on the Reeperbahn.
Whatever you'll do, Hamburg will blow your mind in the most positive way imaginable. Enjoy!
The Jet-setting Fashionista's Guide to Louis Vuitton Travel Bags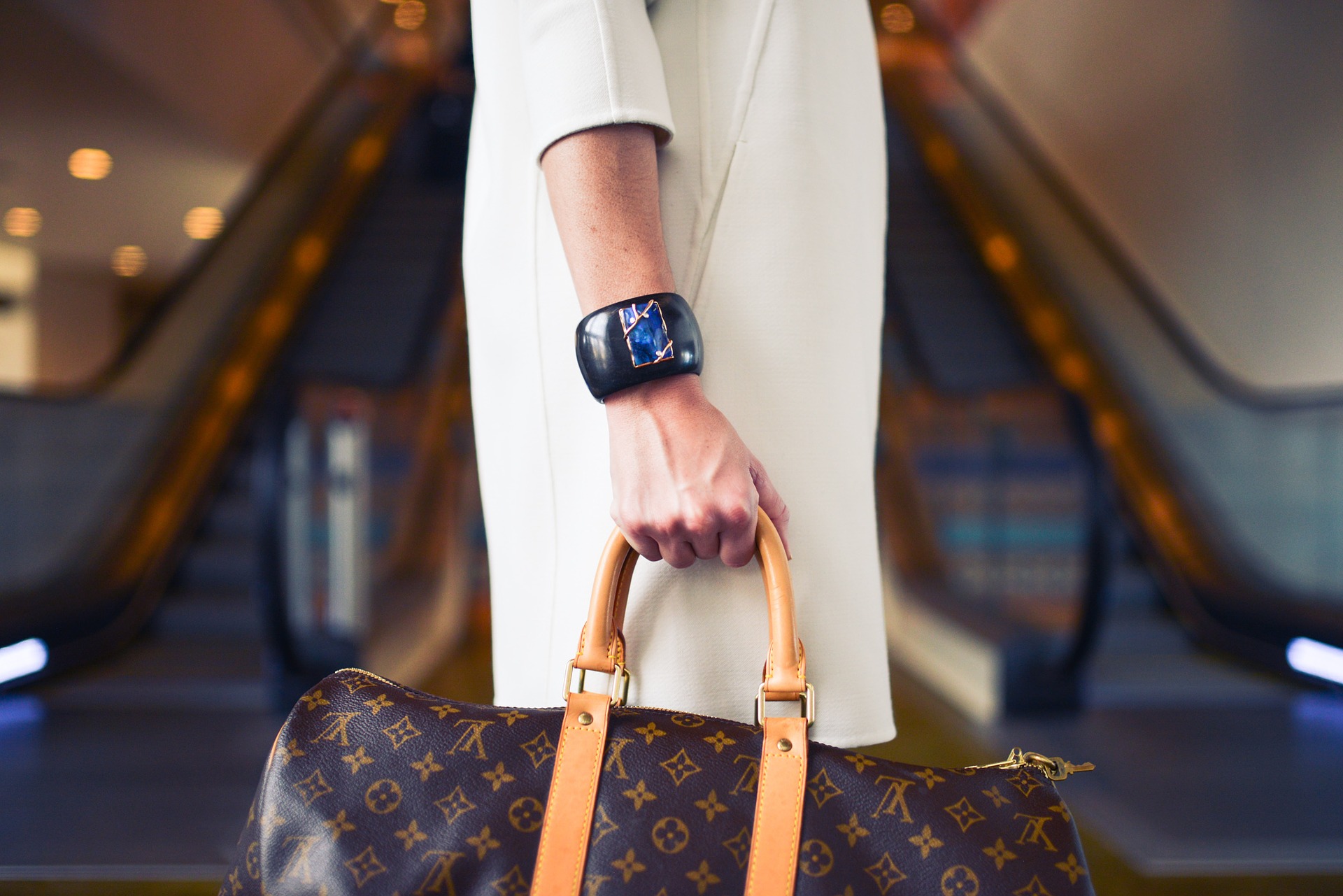 Louis Vuitton has always been synonymous with fashion. In fact, you can never be considered a true fashionista if you don't own at least one handbag from the famed French fashion house.
But while Louis Vuitton bags are mostly seen on the red carpet or in the arms of celebrities, A-listers and bloggers during events, the brand also produces some of the best luxury travel bags you can ever find. So, if you're looking to jet set in style, make sure to pick up a bag or two from this selection:
The Palm Springs
If you want to travel in style and comfort, the Palm Springs backpack replica is the perfect bag for you. Whether you want the classic PM that fits everything you need in a flight or you prefer the smaller Mini that still fits a lot of the things that you need, the Palm Springs collection is definitely a must-have if you want to invest in a Louis Vuitton piece.
The Horizon Soft Luggage
In collaboration with industrial designer Marc Newson, Louis Vuitton recently launched its Horizon Soft Luggage collection designed with the modern traveller in mind. While the brand's hard luggage is a hit for fashionistas, some find it heavy to travel with.
This is why Newson made sure that the new collection is light, bright and of course, stylish. You can choose from two pieces, the four-wheeled Horizon Soft 55 or the rolling Horizon Soft Duffle 55, both of which come in the signature LV monogram pattern and in a range of colors such as grey, orange and yellow.
The Horizon Hard Luggage
While the soft luggage collection is a new addition to Louis Vuitton's travel bags, the Horizon hard luggage has always been a favorite among chic travellers. The Horizon 55 featuring the signature monogram canvas is a great carry-on as it is designed to fit the cabin's compartment perfectly. You can even customize the luggage with your initials to up the luxury level.
The Keepall
Staying true to its name, the Keepall bag is a classic Louis Vuitton travel bag perfect for overnights or a weekend trip with your friends. This travel bag comes in the size 45, 50, 55 and 60, and it features double zipper and rounded leather handles with the signature Monogram canvas, Bandouliere or Damier print.
The All-In
Created with versatility in mind, The All-In is a foldable travel bag that you can pack in your luggage and use as an extra bag during your trip. Inspired by the Sac Plat and Steamer Bag, the All-In can easily go from flat to full and will look good on any outfit.
The Polochon
Classic with a twist, that's the Polochon by Virgil Abloh, a statement piece that is ideal for going on those trips in style. Its Powder White Monogram print in Taurillon leather makes it a standout from the classic Louis Vuitton travel bags and its long straps mean that you can hand carry the bag or use it as a rucksack.
Louis Vuitton is an icon in the fashion industry for a reason. So if you're looking to up your style while on the road, make sure to shop for these unique Louis Vuitton travel bags.