4 Ways Thrive in Workforce If You Had A Criminal Record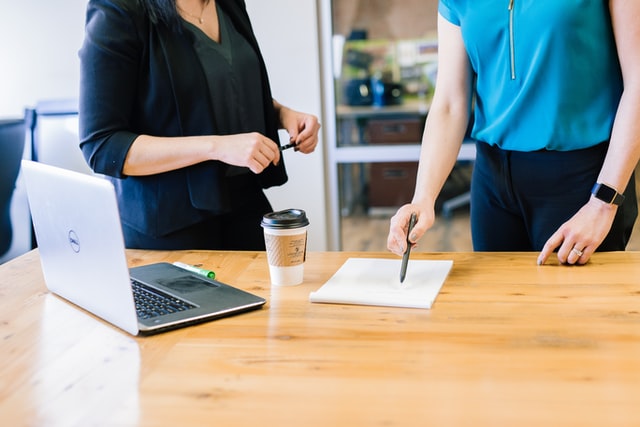 A person with a criminal record faces more challenges in finding new jobs. Nowadays, employers are more concerned in knowing whether their applicant was involved in some form of crime or not.
The reason for this concern is for the future risk that he/she can harm others and their business. They might have certain restrictions on where they can work. For instance, in some states, it is the rule that a person with a criminal record is not allowed to work with kids.
But remember that all is not lost if you have a rather spotty background, you can also take the right actions to show yourself as a member of the larger community and invest your time to improve your image.
You have a variety of options that are available to you if you seek to become a contributing member of society.
1. Have an Understanding of Your Rights
A person with a criminal record must have an understanding of the laws, rules, and regulations in their state for them. There are cases where a person with an offensive record can say NO ethically and legally on answering the question about their past. Some applications of employment have statements written therein that state in the case of an offensive record, the person's application will not be rejected.
You have to make yourself-confident that it is your right to get a job and feel proud for having valuable job-skills to contribute to the company. Remember to feel comfortable and give the interview in the same way as a person with no criminal record.
You could always seek to become your own boss if you choose. Of course, that will require you to market your services and find other creative ways to be known as the go-to person in your industry.
It may also require capital if you seek to start a full fledged business from the get-go.
2. Get Professional Assistance
A person with an offensive record can seek assistance from professionals. There are organizations that assist past-criminals and have contacts with employers who may help but have no obligation to give them an offer.
These organizations also support them in preparing their curriculum vitae, instilling tactics, and helping with manners. They can also provide help in ways to deal with their previous record in an interview. These professionals encourage ex-criminals to explain to the employer how best they can perform on the job.
3. Hire an Attorney
Hire a representable attorney who can protect you and ask him about the possibility of setting aside your criminal record using legal ways or by going to court. You can ask help from the court to try to expunge the record of the felonies from your side as well. If crime removal is not possible, at least ask the legal representative to minimize it legally.
4. Show Honesty During the Interview
Being honest is the best thing while showing up for an interview. If you are invited for the interview, with a criminal record, then open up about your mistake and don't try to hide anything.
It will leave a much less negative impact on the interviewer by knowing all of your criminal acts at the beginning instead of discovering them later. If the interviewer discovers them later, he might dismiss you from the job for supporting the lie even if the level of offense is not very high.
Simple Points
This guide will be helpful for those who are now ashamed of their past criminal acts and seek to be employed respectfully. But the burden of the crime is holding them back. Various training programs are present for you to help you overcome challenges and issues that you might be facing as you seek to improve your life.