A wedding in spring 2019: what to wear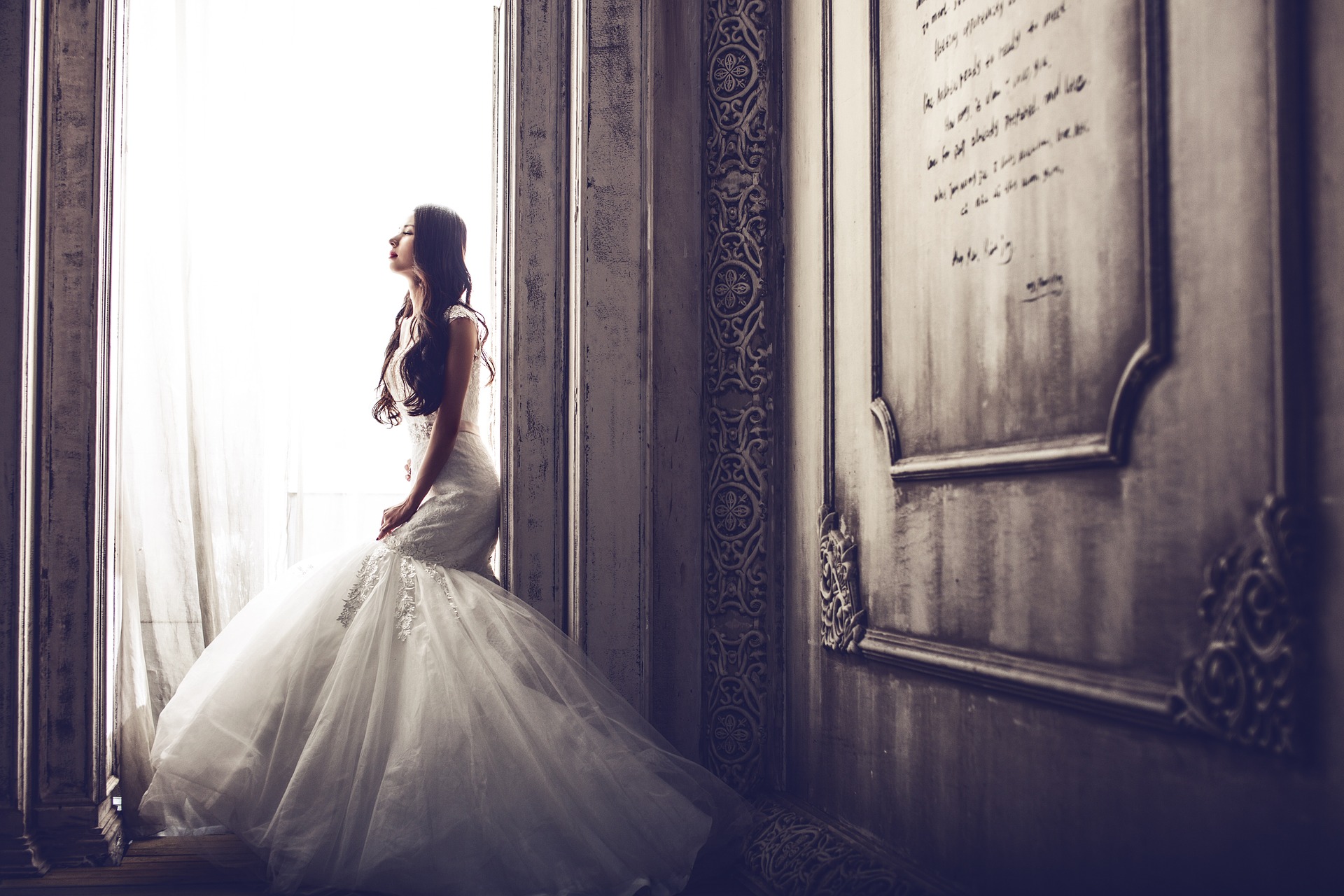 When you received the invite, it probably seemed like such a long time away. But now, spring 2019 is creeping up fast, and if you're attending a springtime wedding, you need to start planning your outfit!
There're so many things to consider when putting together your wedding guest outfit. What should you wear, what is a big no-go for weddings, what about the weather…? Never fear — premium retailer of women's high waisted jeans, Trilogy Stores, has created this article will help you stay on-trend and comfortable.
Trends for spring 2019
Let's look at upcoming trends this spring. Many of these trends will apply to both men and women, so it's worth taking a look at these first:
Coral colours — Pantone's Colour of the Year 2019 is 'Living Coral', so expect to see this warm, pastel hue cropping up in fashion and in wedding trends throughout the year. It's certainly going to see its moment during the springtime, with its blossom-evoking undertones. Think coral-coloured ties to add a splash of colour, or coral shawls to cover-up against the cold.
Minimalism — After chasing highly-embellished dresses, wedding trends are set to cool down to a more sleek, minimal look thanks to the Meghan Markle effect. Guests can take note of this too, and embrace the 'less is more' mentality for their outfits.
Eco-friendly themes — Sure, the idea of florals for spring brings the cutting tone of Meryl Streep's Miranda Priestly to mind, but florals will certainly fit the eco-friendly theme set to take hold of weddings across the country. Couple this with some eco-friendly shopping and the minimalism trend and you'll have crisp, smooth look without fiddly synthetic embellishments.
For women
Keeping these trends in mind, we can build a number of outfit possibilities. Florals, as mentioned, are a tried-and-true essential for spring. You can opt for large or small floral prints; both are absolutely on-trend, and it's just down to preference. Add in a little pastel pizzazz too! Opt for floral prints that use a shade close to the 'Living Coral' shade that's set the theme of 2019 to make an effortless nod to the current trend. You can use this for dresses, skirts, shirts, or even as an accent with a coral-coloured accessory, like a thick bangle or coral-gemstone earrings.
Be sure not to limit yourself. If you're not a fan of dresses, an elegant jumpsuit can look so sophisticated, and it's set to be a big trend at weddings throughout 2019. Wedding Wire are calling it a 'fashion-forward style' for guests, and the best part is that they can be dressed up or down to adapt to pretty much any dress code! When picking a jumpsuit, keep the shape simple and avoid too many embellishments for a really streamlined look. There's also the catwalk-hot trend of coloured tailoring — that is, two-pieces sticking to one colour, in loose and light materials ready for spring. Nod to Pantone's Colour of the Year with a pastel two-piece and you'll have yourself the perfect spring wedding outfit.
For a safe bet, a flowing, floral wrap-top with a smart skirt is a great choice. Keep your shirt looking formal with a pick from designers such as Rixo Clothing matched with a sophisticated pencil skirt.
In footwear, Instagram is seeing a trend for square-toed shoes. In particular, square-toed satin flats are having their moment on the catwalk and on social media, and they make a great addition to your springtime wedding outfit.
We have one more tip to wrap up your outfit. You can make any outfit look elegantly and effortlessly put together with a matching bag and shoes combo. Pick a colour, material, pattern, or all of the above and blend them through a pair of women's court shoes and bag to really tie up your outfit nicely.
For men
Brides Magazine has noted that the recent casual trend at weddings is set to change dramatically this year. That means a much more tailored look, and absolutely no to jeans and t-shirts, even if it's a 'casual' dress code! Of course, as a guest, you don't need to match the groom's three-piece suit, but it can be a good option for layering. Spring can be a tricky one to predict, and a three-piece suit will let you add or remove layers as needed without compromising your look.
Invest in a good-quality white slim fitting shirt that will look great all day. Avoid a white jacket though, as you don't want to be seen as trying to outshine the groom! Instead, opt for a light blue jacket to bring out the spring feeling. If you want to make sure your outfit is catwalk-approved, pick a double-breasted jacket — it's set to be all the rage in spring this year, with the likes of Louis Vuitton and Burberry both showcasing their versions on the runways recently.
Remember, springtime does not mean sandals-time! If you're not into the classic shoe look, a part of smart desert boots can match so well with a suit. They are also light enough to keep you comfortable if the sun comes out.
Keep the accessories to a few, key choices. A pastel-coral tie or pocket square can certainly pop for a springtime feeling. If you're attending with a partner, this can be a cute way to match up without looking cheesy if you both have an accessory with the same colour on.
For 2019's springtime, minimalist is elegance. Keep this in mind when planning your outfit to any spring wedding and you can't go wrong!
Sources:
https://www.bridesmagazine.co.uk/gallery/2019-wedding-trends
https://theblacktux.com/blog/wedding-attire-for-men/
https://www.edharry.com/tips-tricks-on-what-to-wear-to-a-wedding-for-men
https://www.weddingwire.com/wedding-ideas/wedding-fashion-trends
https://www.pantone.com/color-intelligence/color-of-the-year/color-of-the-year-2019
https://www.weddingideasmag.com/mens-seasonal-wedding-guest-fashion/
https://www.elle.com/uk/fashion/trends/a40085/7-fashion-trends/
https://www.goodhousekeeping.com/uk/fashion-beauty/style-advice/a25626752/spring-fashion/
https://www.vogue.fr/vogue-hommes/fashion/story/mens-fashion-22-top-trends-for-spring-summer-2019/4065
Honda CR-V: The best Japanese entry yet into the Crossover market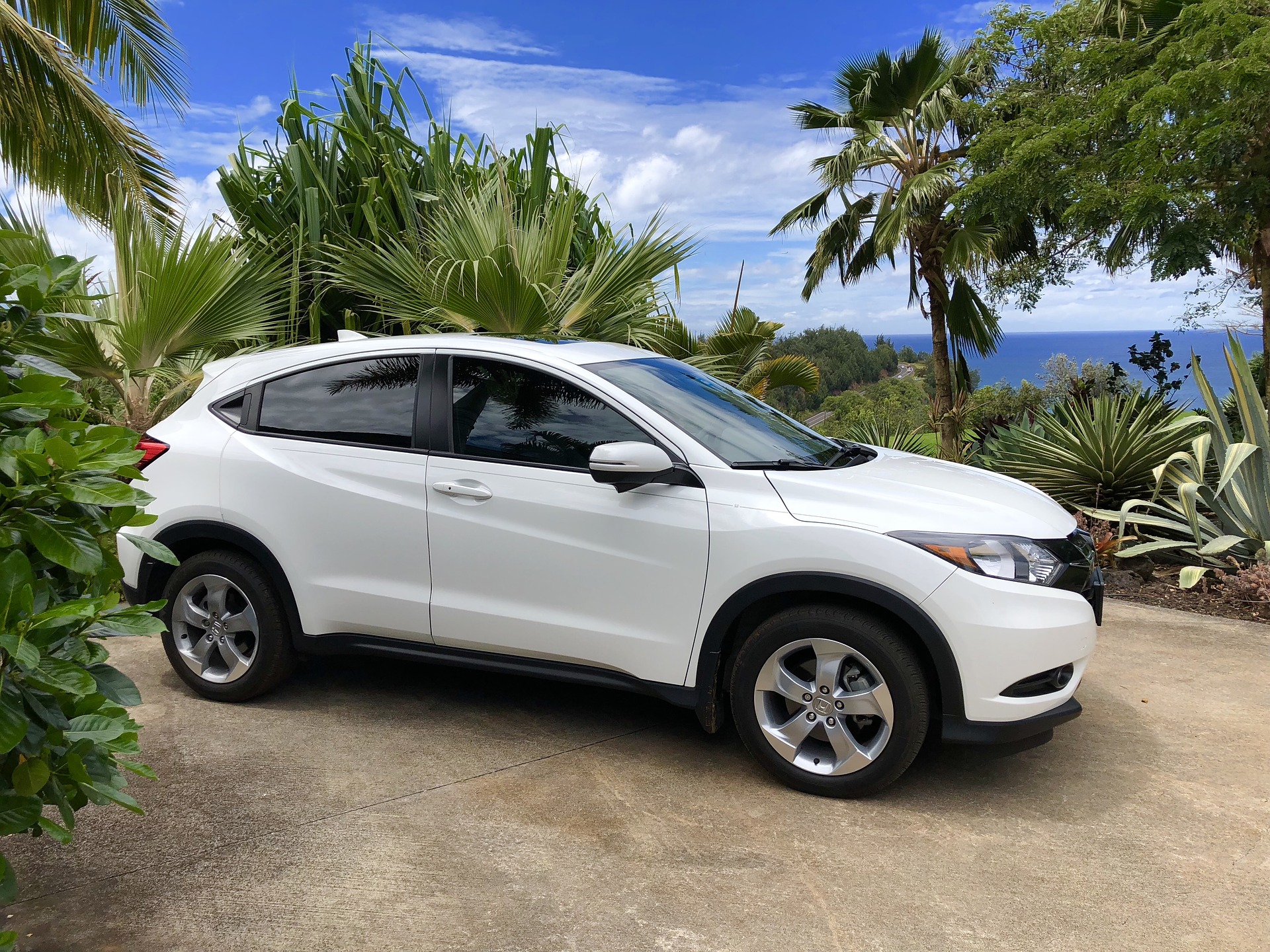 Overview
The Honda CR-V has been around since quite a while now and It has managed to successfully etch itself in the hearts of American car buyers. It is the carmaker's top-selling model and for good reason too. After going through a thorough overhaul, the 2018 Honda CR-V, now in its 5th generation is back with a bang and has arguably set a benchmark for other MPVs to follow.
Rather than adding superficial features on the list, Honda has given the 2018 CR-V some serious mechanical upgrades in addition to the bevy of feel-good quirks that the vehicle has always been known. It is actually one of those cars that makes life tough for car critics because theoretically, the 2018 Honda CR-V is faultless.The 2018 Honda CR-V review will make everything clear about the car.
Despite the fact that CR-V falls in a segment which is, at present, as fiery as it can get, it still manages to be a worthy successor to the outgoing variant. Sporting a starting price of just a shy over $25,000, the 2018 Honda CR-V looks to conquer its segment once again.
Driving and Performance
Under the bonnet is either a 2.4L 4 pot burner or a 1.5L turbocharged motor depending on the variant chosen with both of them paired to a CVT shifter. The engines are good for 184 hp and 180 lb-ft of torque and 190 hp and 179 lb-ft torque respectively. The numbers are most certainly not earth shattering but they do the job rather decently.
Just like its predecessor, the 5th gen CR-V offers a compliant and subtle ride. Honda has also updated the suspension of the 2018 CR-V which reduces the body roll even further and curbs any sort of discomfort to the side. Being a soft-roader, the CR-V fits the bill extremely well.
However, acceleration and speed is not what the car was made for and its rather apparent as well. Even after putting up a decent 0 to 60 mph timing of 7.5 seconds the car feels like a slouch. The turbo motors help the cause to an extent but that being said, buying this vehicle will successfully put all your racecar dreams to sleep.
Interior
The 2018 Honda CR-V borrows its dash from the Civic which means its entirely modernized. The 7-inch infotainment screen might be a pain in the behind to use but it sure grants a futuristic look to the cabin. The cabin itself is filled with a lot of feel-good materials and features. There is no shortage of intuitive quirks inside the cars as well with a few of them being height adjustable boot door for tight garages and vented windows.
The 2018 Honda CR-V is possibly one of the most opulent and user-friendly car from the inside. It features a perfect balance of contemporary faux wood panels and modern looking chrome inserts. The luggage space on the vehicle also happens to be the largest in its class.
Exterior
The 2018 CR-V not only looks good from the inside but the outside well sculpted as well. Owing to its small proportions, the car looks much smaller from the outside than it actually is in reality. It is not particularly flashy but it does feature a few chrome bits here and there.
Completing the modern looks are the LED lamps all around the car which takes it a step further on the journey of modernizing.
Safety
The CR-V is Honda's top-selling car and they've taken hard steps to ensure the safety of the car. The car has achieved the perfect score in crash test results and has gained the accolades of Top Safety Pick by the IIHS.
Unlike other manufacturers, the Honda CR-V gets the complete safety suit from the base variant itself which shows the carmaker's commitment to safety.
Final Verdict for 2018 Honda CR-V
The Honda CR-V is certainly one of the most complete family haulers you can buy at the moment. It features a perfect blend of practicality and luxury. It does a few minor pitfalls like lack of dynamics and frustrating MMI but according to the numbers, it is still going to sell like hot cakes for the time to come. All in all, the 2018 CR-V qualifies with top marks in class and will continue to sell in good numbers.