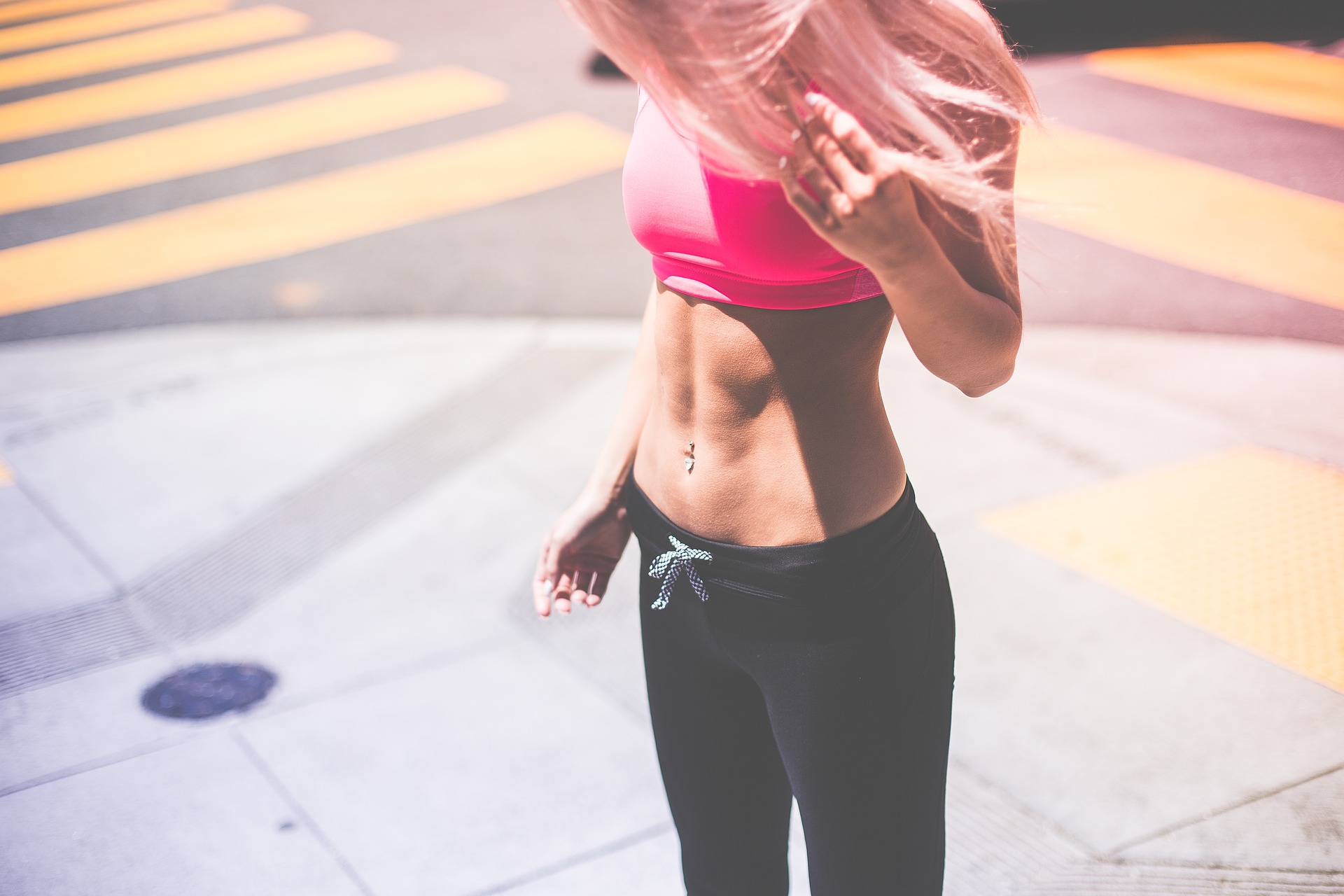 People have many reasons for wanting to maintain a healthy lifestyle. Some eat consciously and exercise to look good while others do it for health. Whatever the reason, there are a few basic tips for maintaining a healthy body. For example, exercising is vital to health. Physical activities burn calories and build muscle. However, exercise does not require extensive hours at the gym. Physical activities such as walking, jogging, bike riding, or hiking can meet the cardiovascular requirements of the body. The important aspect of exercising is to keep an active lifestyle, maintain the body in movement, and manage an active metabolism. Depending on body mass, an individual can burn between 100 to 120 calories by walking a mile. Also, simple adjustments, such as taking the stairs, can help burn additional calories.
Calories and Portions
Exercise alone does not accomplish a healthy lifestyle though. Proper eating habits are also necessary to maintain a healthy body. The human body is a machine and requires the right nutrients to function properly. However, the most common mistake that people make, apart from not maintaining a balanced diet, is overeating. Mainly, this is caused by disproportionate dish sizes and large packaging. People use portions based on the size of the plate without an understanding of the actual recommended portion size. Therefore, by improving the served portion sizes, individuals can control the amount of caloric intake and avoid overeating.
Such a control begins with understanding what the recommended serving sizes are. For example, the first meal of most people's day will be breakfast. A person may fill a bowl of cereal to the top because that is the size of the bowl. However, the recommended serving size for dry cereal is about a cup. A cup is a standard unit of measurement. But if individuals use a random bowl, the size of the bowl can differ greatly. Therefore, the contents of the bowl can exceed the recommended serving size. To avoid serving themselves portions that are too large, people can purchase and use serving cups that provide an exact measurement.
Proper Eating Habits
Another common mistake that people managing a diet often make is skipping meals. Mostly, dieters believe that if a meal is skipped, they are reducing calories. While this is technically true, the action also slows down the body's metabolism because the body enters an energy-saving mode to avoid starvation. Some people may have issues with burning fat given that their bodies already have slower metabolisms. Many products, such as Lipodrene, naturally speed up the body's metabolism and can assist with burning fat. However, all supplements require proper eating habits to function properly. Therefore, skipping meals and eliminating them to reduce calories is not the solution to a healthy body. On the contrary, eating smaller sized portions more times a day is beneficial to burn calories as it maintains the body's metabolism active for longer periods.
Also, people need to remember that breakfast is incredibly important. Most people have heard the phrase "breakfast is the most important meal of the day." The adage is true as breakfast plays a large role in the overall health of individuals. The meal has many beneficial qualities and provides a boost in energy that makes individuals feel less tired during the day. Eating breakfast every morning also helps people feel less irritable and fatigued, two feelings which often lead to overeating.
A healthy body is a combination of eating correctly and exercising regularly. Eating smaller meals throughout the day increases the body's metabolism. Combining physical activities with everyday routines increases the number of calories burned. If proper health and fitness are not incorporated into the lifestyle choices of individuals, people will not be able to achieve physical and mental well-being. Body and mind need to be functioning in a synergetic manner to achieve the goals of maintaining the body in optimal conditions. Once the goal is achieved, show off the body! Check out places to see on Florida's Gulf Coast: the beach is the perfect place to feel proud of the effort placed toward achieving health.
Why You Should Travel with Your Partner Before Marriage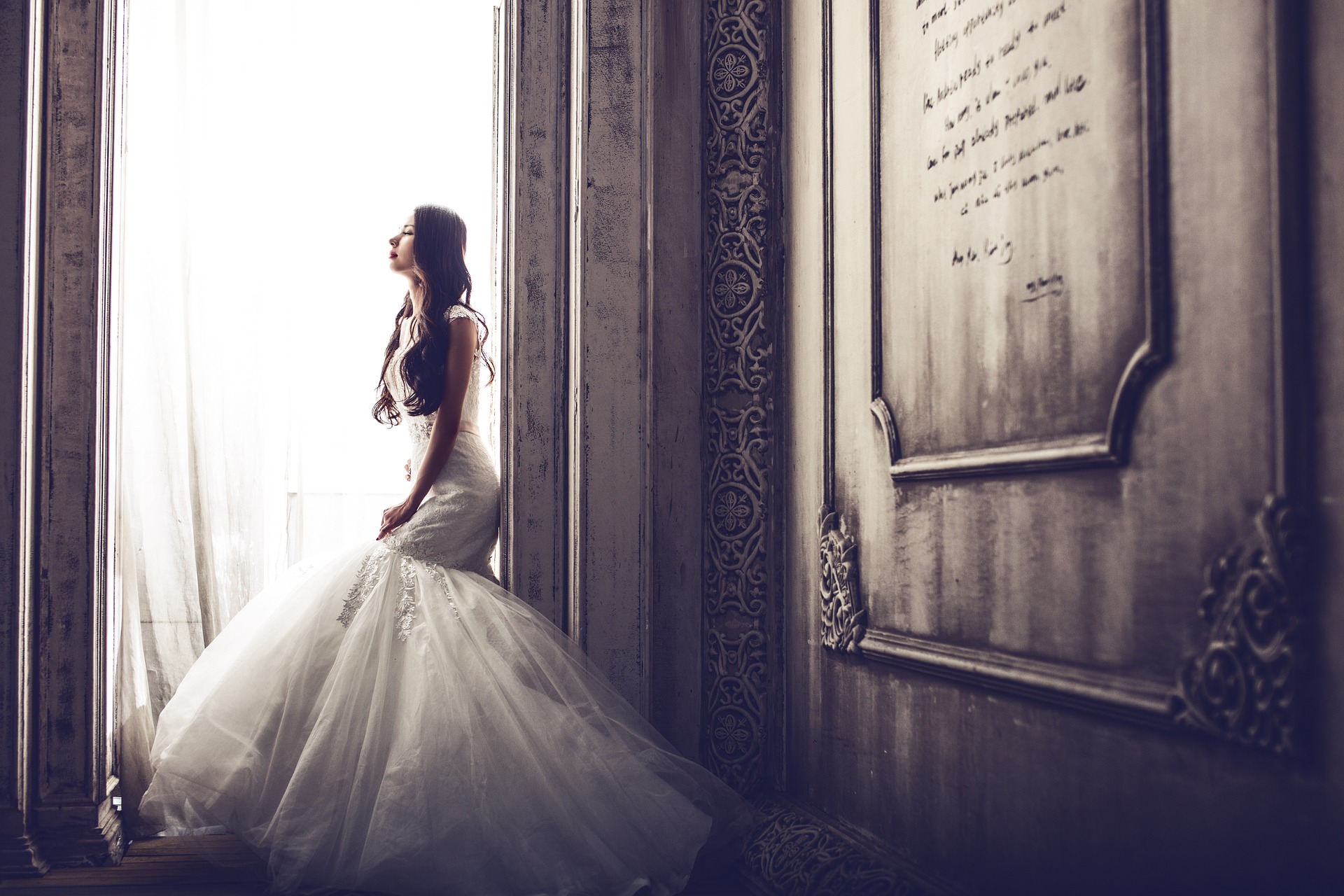 One of the fun things you should do with your partner before you walk down the aisle is to go on a vacation together.
Traveling with the person you love will make your relationship stronger and give you tremendous opportunities to learn more about them. If you want your relationship to be a success, you should strive to know your partner as much as you can.
The more you know about them, the easier it is to relate to their thoughts and feelings and so understand their actions. Here are some of the reasons why you should consider traveling with your partner before you get married.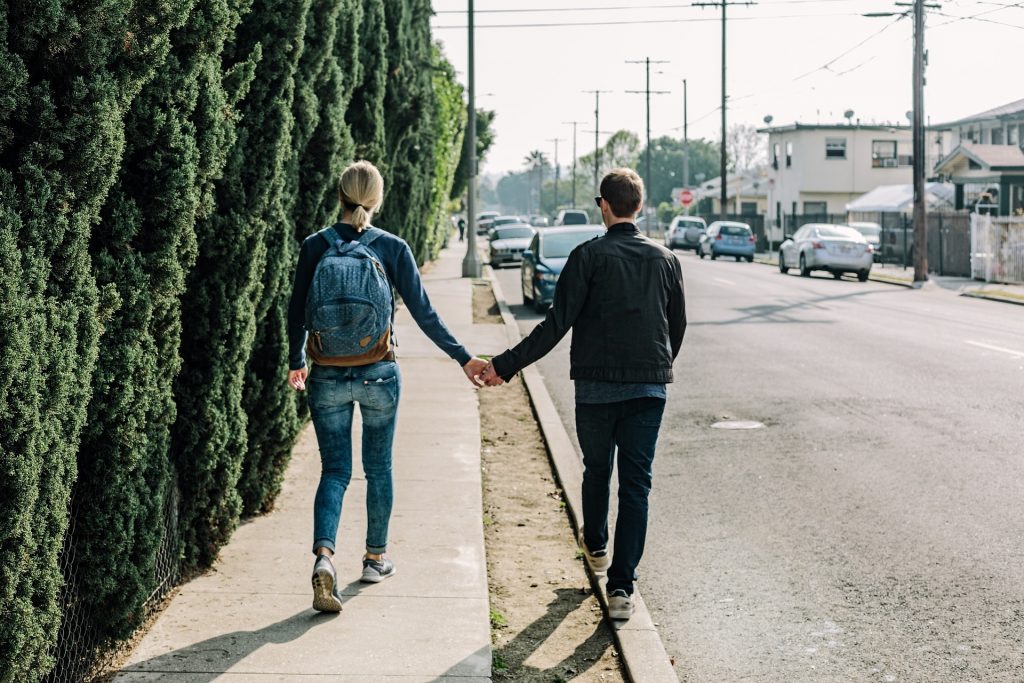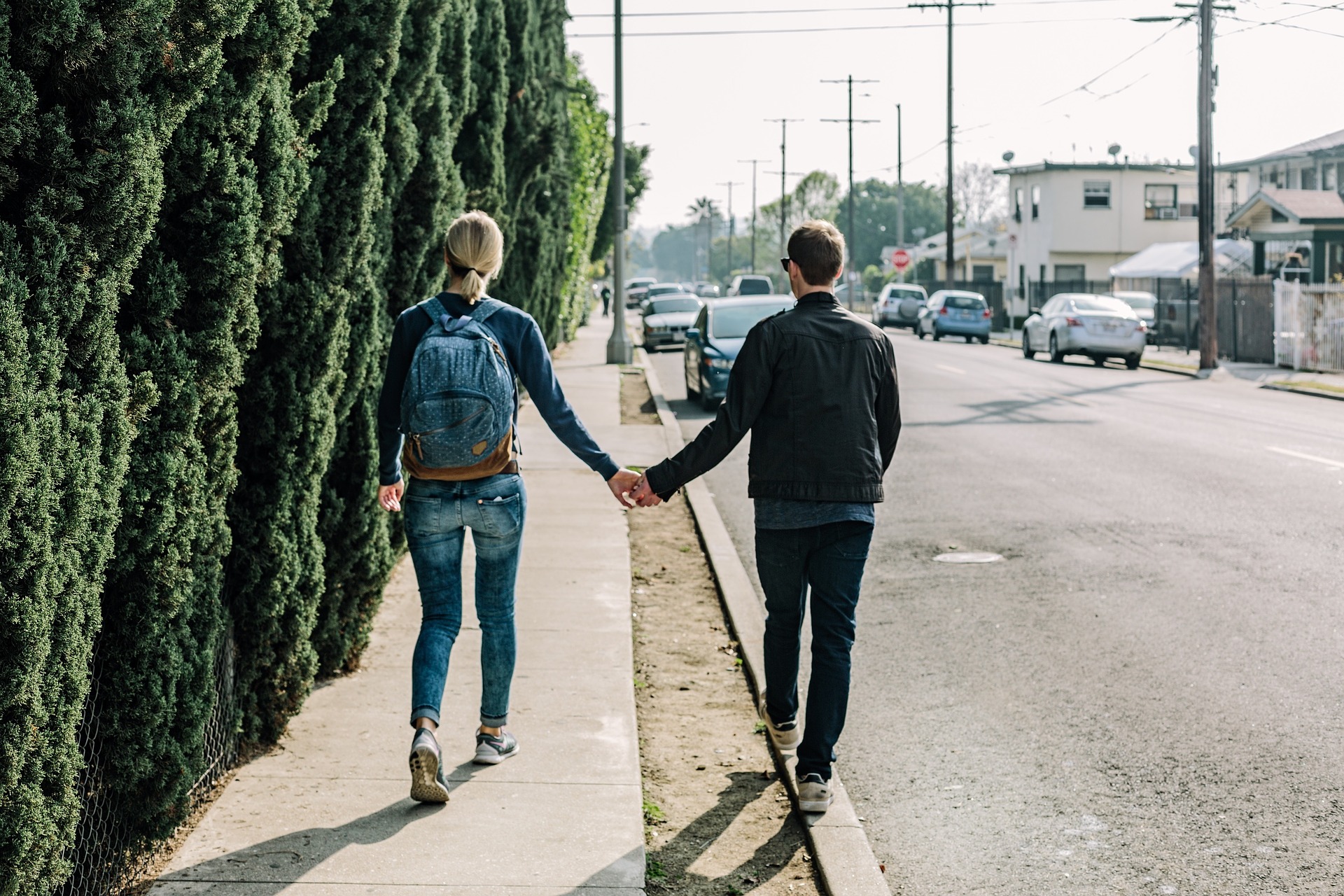 Relationship Growth
Relationships are either growing or dying. They never stand still. The natural order of healthy relationships is that you are always getting better and stronger with the passing of time.
One of the fastest ways to hack progress in relationships is to take a vacation together. The simple act of vacationing together communicates that your relationship has leveled up and you don't mind the commitments that come with such progress.
Know Your Partner Better
You really never know someone until you've spent a lot of time with them. If you are in a relatively new relationship, your partner will obviously be on their best behavior at all times. This is normal and is to be expected.
Vacationing with your partner provides you with the opportunity to spend a lot of time together round the clock. It is tiresome to keep an act for as long as a good vacation lasts. They will let their guard down and be the normal them.
If there aren't any serious red flags, know that you've found yourself a good partner.
Know How They Handle Stress
While travel is always fun, some aspects of the process can be very stressful. Things like missing a flight or flights being delayed, your luggage getting lost, or even the process of planning the trip can be sources of stress.
Trip planning is an essential part of any vacation. Even if you are staying at an all-inclusive couples resort where everything is pretty much availed to you, you must still do a considerable amount of planning including how to get to and back from the resort.
If anything goes wrong during your trip, you will know how your partner handles stressful situations. Do they crumble or do they stay composed and rise above the whole situation?
Can You Tolerate Each Other For Long Stretches of Time?
You probably haven't been around one another round the clock for as long as you are going to be together during your vacation. When you are at home, commitments such as work, shopping, and friends serve to keep you apart from each other for some time.
During a vacation, there won't be any other commitments and you will have to spend inordinate amount of time next to your partner. It is normal to need some space for yourself. Everyone needs some alone time to recharge their batteries. While on vacation, you are able to do your own thing. You're able to sit by the pool while your partner shops and gets a massage. This doesn't mean you don't love each other – sometimes it's just nice to unwind. Nonetheless, if you or your partner is constantly looking for a reason to spend time alone during the vacation, there's a cause for worry.
Relationships are built around people being able to keep the other company. If you can't tolerate one another's company for long then there's a problem.
The Silence Test
You know you are in a great relationship when even the silent moments you spend with your partner are golden. Since you will be spending a lot of time together during your vacation, it is normal that there will be a lot of silences.
Are you okay with just being able to enjoy your partner's company without the need to keep a conversation going? Or are the silences awkward
You Learn to Be Comfortable Around Your Partner
The by-product of spending so much time around your partner is that you will get comfortable around them and so allow them to love the real you.
You will build a stronger relationship with your partner when you are fully yourself and can express your feelings and thoughts authentically. You don't have to censor yourself when you are around the person you love. It is good for your relationship that you are completely open with them about how you feel and what you think.
Traveling Can Make Your Bond Stronger
There are several benefits to traveling with your significant other before you tie the knot. Traveling with your partner gives you an instant travelmate you like and whose interests you may also share. Besides all the fun you will be having, you will also find opportunities to know your partner better and to let your guard down so they can comfortable with the real you.
For your relationship to be great, you should be authentic and not be a pretender. You are lovable the way you are.