Tips for Your First Visit to the Dead Sea
The Dead Sea is one of the world's most popular tourist destinations. In addition to the lake itself, known for its high salt content which allows visitors to float effortlessly across its surface, the region surrounding the Dead Sea is home to a variety of sites of interest. The floating experience is similar to an isolation tank said https://www.thefloatspa.co.uk/.Being located between Israel and Jordan, there are plenty of historically and culturally significant places of interest, but there are also a number of more modern amenities.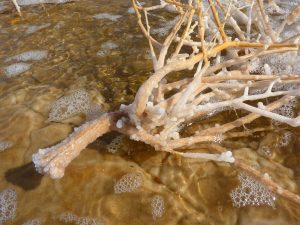 Beaches and Spas
Of course, the main attraction around the Dead Sea is the lake itself. Its beautiful cobalt-blue waters can be admired just as easily from the shores as on the surface, if you're apprehensive about entering the water. For those that want to get in the lake, the most popular spot to take a dip on the Israeli side is the Ein Bokek Beach. This beach runs along the southern basin, and recently underwent something of a makeover.
The result is that the area now operates as an official public beach, its shores are kept spotless and free of trash and litter, there are lifeguards keeping watch over the waters, and there are a number of modern amenities. There is even ample night lighting for those that want to admire the Dead Sea from beneath the stars.
Where to Stay
There is no shortage of luxury hotels available around the Dead Sea. These hotels, located at Ein Bokek, offer spa treatments, luxury swimming amenities, and powerful air conditioning to offer some respite from the blazing Israeli sun. As you would expect, luxury hotels come with a luxury price tag, but you can often find some excellent details online. Whatever experience you are looking for, you can find places to stay at deadsea.com.
Where to Eat
Many visitors to the Dead Sea are only passing through, boarding at one of the local hotels for a short amount of time, often just a night or two. As a result, there aren't a great deal of restaurants in the area. Even Ein Bokek, the most popular area for tourists, only has a handful of restaurants but the Taj Mahal restaurant comes highly recommended by those familiar with the area.
To make up for the relative lack of restaurants, many of the hotels in the area serve up some fantastic food. When you are investigating potential hotels, it is worth taking some extra time to look online for reviews of their food. If you pick the right place, you can get fantastic food and lodgings in a single package.
Getting Around
Those who don't have long to spend around the Dead Sea won't have time to take in the sights along the nearby Israeli National Hiking Trail. There are public buses available but note that they operate on a different timetable than Western visitors will be used to. For example, buses don't run on Friday evenings, Saturdays, or Jewish holidays.
If you are visiting the Dead Sea from Tel Aviv or Jerusalem, your best bet is to rent a car and transport yourself. However, there are a range of day tours available which will include transport to and from the Dead Sea.
The Dead Sea is unlike anywhere else on Earth; it is a worthy addition to any bucket list. Whether you visit for the lake itself, or for the innumerable historical sites around it, there is something here for everyone.
Which ways can you alter your car for your mobility needs?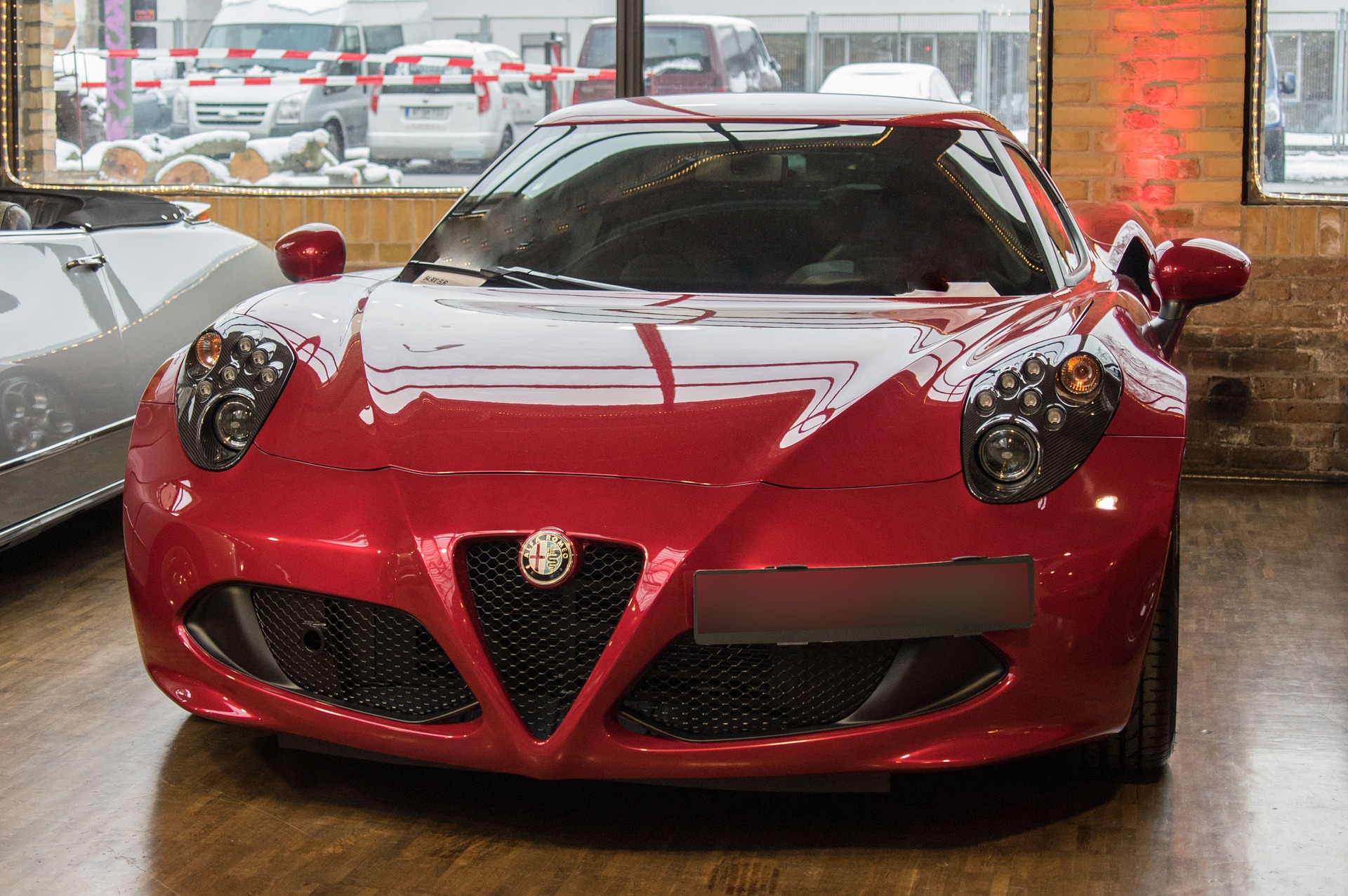 The Motability scheme is a great tool for anyone who has a disability to be able to continue their everyday life. However, although many know they can get a car, not everyone knows to what extent they can alter it to suit their needs. Here, we look at what the Motability scheme is, and how you can change your vehicle.
Which requirements do you need to pass to qualify for the scheme?
The scheme was set up in 1978 to allow disabled people to be able to move more freely so they aren't confined to their home. Since then, over four and a half million cars, scooters and powered wheelchairs have been provided to those who require them.
There are several ways in which you may qualify for the scheme. If you currently receive benefits due to a disability or illness that limits your movement, you can use this benefit to pay for certain Motability vehicles. These could include anything from a car, to a mobility scooter or a powered wheelchair. However, it's important to remember that you will be leasing the vehicle and if your benefits stop, then you'll need to return it.
Other scenarios in which you could claim are:
If you have received Armed Forces Independence Payment (AFIP) or War Pensioners' Mobility Supplement for at least 12 months.
If you've been awarded the enhanced rate mobility component of Personal Independence Payments (PIP) for a minimum of 12 months.
If you have received the higher rate mobility component of Disability Living Allowance (DLA) for at least one year.
You can claim for a Motability vehicle for a child who is over three years old and requires transportation. You may also be able to claim and choose a car for someone else to drive if you don't own a licence yourself.
Which ways can you alter your vehicle to fit your needs?
There are over 400 adaptations that you can choose from if you need to alter your car. These devices are fitted to help you get the most out of your travelling experience and make you as comfortable as possible. It's normal that customers choose their adaptations before they lease the car, meaning that any required maintenance will be covered in the cost of your lease. However, it's still possible to make changes after your lease begins, but you will then risk paying for maintenance as well as needing to seek authorization for any changes to your vehicle.
Driving, stowage and access are the three types of adaptions you can choose from. They can vary from a simple attachment, to removing the existing controls and replacing them with a system that has been individually designed for you. Driving adaptations can include hand controls, electronic accelerators, left foot accelerators, pedal modifications, steering aids and remote-control devices.
On the Motability scheme, you can adapt your car by introducing either a boot hoist or rooftop stowage unit. Both work via the touch of a button to easily store your equipment. These stowage systems are also transferrable if you change your vehicle.
Also, if you aren't mobile, getting into a vehicle can sometimes be a hard task. With transfer plates, electric person hoists and swivel seats, there are options available to aid you. All of these adaptations can be demonstrated before you choose the one that best suits your needs.
You can also modify your car in the same way you could with a car outside of the Motability scheme. These optional extras include the likes of a spoiler, alloy wheels, parking sensors and a car stereo. Once you return you car, you don't have to remove any modifications, but if you do, you'll have to pay to restore the vehicle to its original condition.
To find a full list of adaptations and modifications, visit the Motability site.
Motability vehicles are a great help to those who require them and by knowing that you can adapt them in ways to help you, the Motability Scheme is one that is definitely worth looking into if you're disabled.
Sources
https://www.motability.co.uk/information-for-customers/cars-and-wheelchair-accessible-vehicles-customer-area/adaptations-and-modifications
https://www.citizensadvice.org.uk/benefits/sick-or-disabled-people-and-carers/help-for-disabled-travellers1/motability-scheme/getting-a-motability-car/
https://www.motability.co.uk/about-the-scheme/
https://www.motability.org.uk/about/history-of-the-motability-scheme/