7 Products You Rather Your Kid Won't Even Know About
You are here: Home / Bizarre Stuff / 7 Products You Rather Your Kid Won't Even Know About
7 Products You Rather Your Kid Won't Even Know About
From Fake Beer to Suicidal Bathtub Plug : 7 Products You Rather Your Kid Won't Even Know About
Some trends can be considered as improvements and are easily likable. Others should better be left behind. Take this new freaky trend from the land of "no one can be crazier than us" for example: fake alcoholic drinks for children. Part of a whole product line recently released by Sangaria the above is an apple juice flavored fake beer designed to make children imitate a common adult practice. This incredible drink creates the familiar foam when poured into a glass and is sold in all familiar beer container form factors including bottles, cans and six-packs. Branded as Kodomo no nomimono (Japanese for 'Children's drink') Sangaria's product line also includes children's versions of wine, champagne, and cocktails in case your kid is not of the beer type. As Agent Cooper used to say: Man-o-man. More about this on kilian-nakamura.com, a blog from CScout about trend and market research in Japan.
Did you know owls regurgitate football-shaped objects twice a day? Well, they do, and those objects contain the crashed skeletons of at least one owl meal, usually a mouse, vole, shrew, or small bird. Owl pellets are commonly used in elementary schools as

food web

teaching accessory. However, at least according to the publishers of Owl Puke: Book and Owl Pellet they were virtually unavailable at retail before "professionally collected, heat-sterilized owl pellet" items were –

believe it or not

– stuffed into the above two-color illustrated book by Jane Hammerslough. Now don't get me wrong here. I like all kind of birds, including owls. I know "kids love science especially when it's hands on". I also know they love "yucky stuff" but having this particular educational item in my home… I don't know.
Though the top side of the Ouch Voodoo Doll (& Toothpick Holder) was designed to hold your favorite oral fixation toy, this product is first of all a tension reliever. Yet this is not the kind of accessory your kid's teacher is likely to allow in class. According to baronbob.com, an online shop "crusading against the common gifts since 1998", this Voodoo Toothpick Holder is also; an excellent conversation piece; the next great party starter; slightly (?!!) creepy; and a whole lot of whole poking fun. I am just not sure about the slightly.
The attractive artifact shown above is packaged as a keychain, so your kid can always have one of his toilets handy when feeling like freshen up a little bit. Your

12 years old

likes her own flavor in everything? The Toilet Bowl Lip Gloss comes in Grape, Lemon, Apple, and Strawberry. They are chosen by the Toilet Bowl folks but there is a promise that if you buy more than one, they'll make sure you get different ones. How lovely.
Everyone wants his kid to have artistic qualities. That is to some extent, not necessarily "all the way" as they say. It may indeed be that there were not many greater characters in

the history of art

than this fellow who chopped his ears off "

in the name of love

". We all know that but with the

Vincent Van Gogh

Action Figure, your kid can now enhance his artistic tendencies and identify with Vincent "before and after his self-conducted surgery; with 2 ears or with bandaged head". Explicitly suggested to be used as "an inspirational tool" this masterpiece is accompanied with a set of paintbrush, palette, an easel, a frame and some mini masterpieces to display. Spec: 5-1/4″ inches tall vinyl figure, two interchangeable heads. Art never looked more frightening.
The above piece of high tech technology is claimed to be a "replacement for the Whoopee cushion" and being a remote controlled device it is promised that no one will ever know who's to be blamed. From parties and school class to elevators and your living room, your kid is promised to use the Remote Controlled Fart Machine anywhere as it works up to 100 feet and through walls. Sold, for those who are interested after all, on Spoonsisters.com. I guess some people would do anything for money.
Lastly, the Mr. Suicide
Bathtub Plug is a universal
bathtub plug designed for Alessi in 2000 by Italian designer Massimo Giacon. The item features a "dead" figure that floats to the surface when you take a bath. Pooky, a product reviewer on the Amazon shop, reports the chain can be separated from the plug, and attached to the included tiny suction cup a great feature for kids who "might play with the little guy, and pull out the plug by mistake". Sorry. Just a liiiiittle bit too spooky for me, Pooky.
Know any other products you rather your kid won't even know about?
7 of the Most Bizarre Fertility Rituals Across the Globe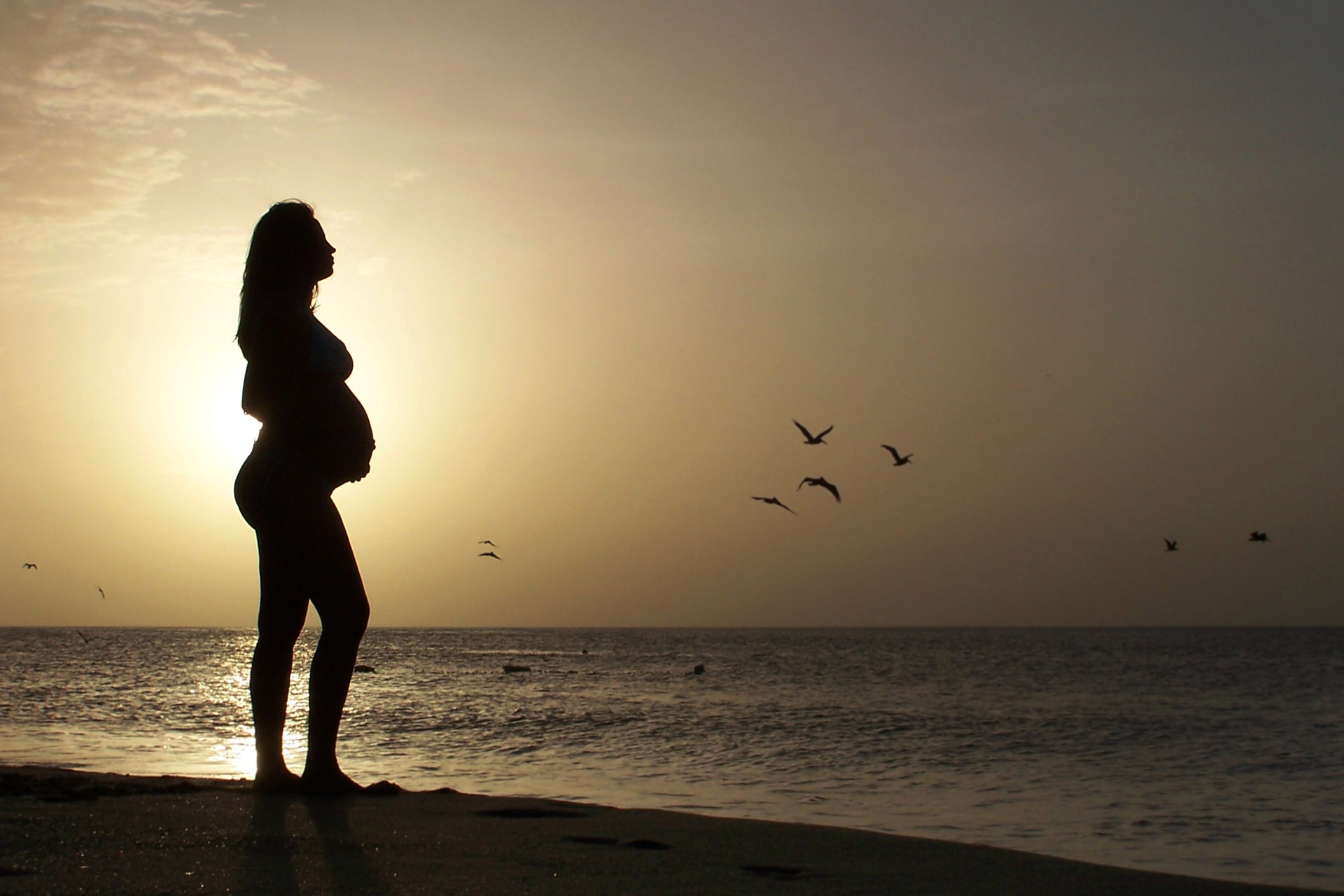 Across England and Wales in 2018, it was reported that the birth rate declined by 3.2 per cent in comparison to 2017. In 2012's beak, there was also a recorded 9.9 per cent decline. There are many potential factors for why the birth rate has fell, including a focus on establishing and being successful in a career before starting a family.
Another reason for some unfortunately is fertility. According to the NHS, while 84 per cent of couples will conceive naturally within a year if the have regular unprotected sex, one in seven couples may struggle to conceive. While some may go down the route of IVF, others may choose to have surgical procedures to help treat infertility. There are also supplements available for both partners to take to help boost their fertility levels. Coenzyme Q10 boosts fertility by improving sperm quality. But, while these are all ways to try to increase our chances of conceiving, there are many bizarre fertility rituals evident across the world. Here, we take a look:
A Zimbabwean Baboon Cocktail
Food and releasing sensual inhibition. What could be better? The likes of oysters, asparagus, and pomegranate are all said to have seductive connotations by being aphrodisiacs, while some restaurants and bars have concocted what they believe to be sensual cocktails. However, locals in Zimbabwe have taken it to a whole new level. It's believed that baboon urine carries hormones that can boost male and female fertility. People are known to mix baboon urine with beer in a bid to aid their likelihood of becoming parents. Unsurprisingly, medical professionals in Africa advise against this ritual.
Italian Seat of Fertility
In Italy, there's a chair also known as a 'miracle' chair said to increase fertility. Believed to have been owned by Saint Maria Francesco of the Five Wounds of Jesus, this chair sees thousands of women queue up to sit in it and be blessed with increased fertility levels. There's obviously no scientific proof that this will work, but around the chair are thousands of pictures of babies born to ladies shortly after they took part in this ritual.
Congo Undergarments
Hanging ladies' underwear might be some form of expressive art in Muriels bar in Belfast, yet this isn't the case in the Congo. It's customary for the nation's Yansi people to throw their underwear onto their roof when it's a waning moon. This is meant to help boost fertility and the rate of conception.
Coffins in China
While it's customary for many to have a wake after a funeral, Cantonese funerals are slightly different. Often, the daughters-in-law of the deceased will cover their stomachs with green cloths — this colour as associated with spring, growth and fertility. They will then rub their bodies against the coffin in a bid to gain the procreative power of the recently deceased person.
Hungarian Water
Significantly less unusual, but in Holloko, a yearly custom takes place where men are dressed up in costumes and drench women in water. This ritual dates back to as early as the 2nd century and is believed to be a way to cleanse women in order to give them the gift of fertility. Women who want to participate line the streets in traditional clothing and wait for males to throw water over them.
Holy Water in Turkey
The Wishing Column is home to Hagia Sophia Museum, Istanbul. The museum, which has previously been a church and then a mosque, sees people come from far and wide to see the column which is said to weep holy water. It's often referred to as being the tears of the Virgin Mary. Women will stick their thumb into the hole and rotate it as far as they can in the hope of boosting their fertility levels. They believe that this is their way of being blessed by this sacred water.
Fertility in Britain
This list wouldn't be complete without a special mention to Cornwall's 'Crick Stone'. Its legend dates back over 4,500 years and it's said that if a woman passes through it seven times, they'll fall pregnant shortly after.
Whilst it's recommended that you seek medical advice to increase fertility, if you fancy a trip away and want to experience a unique foreign tradition, this list has you covered!
Sources
https://www.ons.gov.uk/peoplepopulationandcommunity/birthsdeathsandmarriages/livebirths
https://www.nhs.uk/conditions/infertility/
https://www.huffingtonpost.co.uk/shafali-talisa-arya/weird-and-wonderful-fertility-rituals-from-around-the-world_b_15386428.html
https://www.telegraph.co.uk/women/womens-health/11816876/Nine-unusual-ways-to-help-you-conceive.html
https://www.independent.co.uk/life-style/food-and-drink/features/aphrodisiacs-10-best-foods-to-get-you-in-the-mood-10043642.html
https://www.babygaga.com/15-unusual-pregnancy-rituals-you-wont-believe-are-true-but-probably-work/