The Top 10 Reasons Clowns Are Scary
You are here: Home / Bizarre Stuff / The Top 10 Reasons Clowns Are Scary
The Top 10 Reasons Clowns Are Scary
It's official: Children hate clowns. A recent study that quizzed 250 children in a pediatric hospital ward found that all 250 of them were afraid of the various clown imagery that
decorated the wing. As though terminal illness wasn't enough. Penny Curtis, a professor who worked on the study, is quoted as saying "We found that clowns are universally disliked by children. Some found them quite frightening and unknowable."
So what is it about clowns that is so terrifying? We decided to find out. Hence, we'd like to present Best Week Ever's Top 10 Things That Make Clowns Scary.
10. Big Feet. You know what they say about men with big feet? They have big tendencies to got you in the face while you sleep. They also have gigantic snow white p****es. Gigantic snow white p****es Think about it.
9. All Movies Written About Killer Clowns are Probably Based on True Stories. In all seriousness, there was probably at one time or another a h***in-addicted clown named Shakes who was also, strangely, Bob Goldthwait. And what else happens in Derry, Maine if not for a child-killing clown named It? But perhaps no movie was more scarring to the reputation of clowns than the 1988 classic Killer Klowns from Outer Space, a likely true story about puke-inducing alien clowns with pointy teeth and evil eyes who trap their victims in cotton candy cocoons. If ever a movie scarred my small, child brain at the age of 7, it was KK from OS.
8. Grown Men with Freckles Painted on Their Face is Inherently Terrifying. Enough said.
7. Most Clowns Are Alcoholics and Urinate Everywhere. Tell-tale sign number one that most to all clowns are alkies? They have humongous flame red bulbous noses. Tell-tale sign number two that most clowns are probably hitting the sauce with a green-gloved fist? Wouldn't you bathe in apple-tinis if your entire life was based around living a paint-faced lie? And as far as urinating everywhere is concerned, I'm pretty sure circuses don't have working toilets for a reason. Luckily, because clowns sh*t cotton candy, going number 2 behind a Chevy Pick-up is never really much of a problem.
6. Hyuk Hyuk Laughter. Who the f**k laughs like that? Seriously, have you ever heard a normal, mentally sane person emit a laugh that sounds like their starting the engine of a Model T car? No, really, other than Goofy – who is a 6 foot tall animated Disney Dog who wears pants — I'm pretty sure no human being "Hyuk Hyuk"'s their way through an episode of Seinfeld, you read me?
5. They Wear Onesies. What sort of baby infantile diaper-fetish craziness is that all about?
4. Clowns Molest People. If you weren't aware that clowns molest people, do yourself a favor and add the creepumentary Capturing the Friedmans to you Netflix queue.
3. They Can't Afford More Than 1 Car. Judging by the clowns mode of transportation — a Volkswagen Bug or Serbian-style two-seater that magically fits the driver and 8,000 of his rainbow-colored pals — it appears that clowns don't actually earn a real living. They can't even afford the kind of car homeless  drive! Meaning that clowns, for whatever reason, choose to do the devil's work for pittance. Pittance! Which might go to explain why clowns eat their dinner directly out of the can of baked beans instead of a bowl, and why they sometimes use their hands instead of the classier "wooden spoon".
2. That Red Paint Around Their Lips? The blood of the elderly. That, or fire-engine red lipstick. Either way, creepskies!
1. John Wayne Gacy, or Clowns Will gotYou and Bury You Under Their House. Killer Klowns from Outer Space aside, John Wayne Gacy is, gigantic inflatable hands down, the scariest thing to ever happen within the clown community. Gacy m****d 33 teenagers in his town and buried 31 of those bodies under his house. And, according to Gacy's wiki page (Warning: Do not read after 5 PM), "He said he used his clown act as an alter ego, once sardonically saying that 'A clown can get away with murder.'" (throat clear) A CLOWN CAN GET AWAY WITH MURDER!!!
Honorable Mention: Insane Clown Posse. Terrifying, no doubt. But ever since The Arsenio Hall Show, we just can't take the word "posse" seriously anymore.
Feel free to add your own personal stories about nightmare clowns in the comments. And in unrelated news, I have to go pour bleach into my earholes to erase all the clown thoughts pouring through my brainfolds.
Watch HD Movies Free
7 of the Most Bizarre Fertility Rituals Across the Globe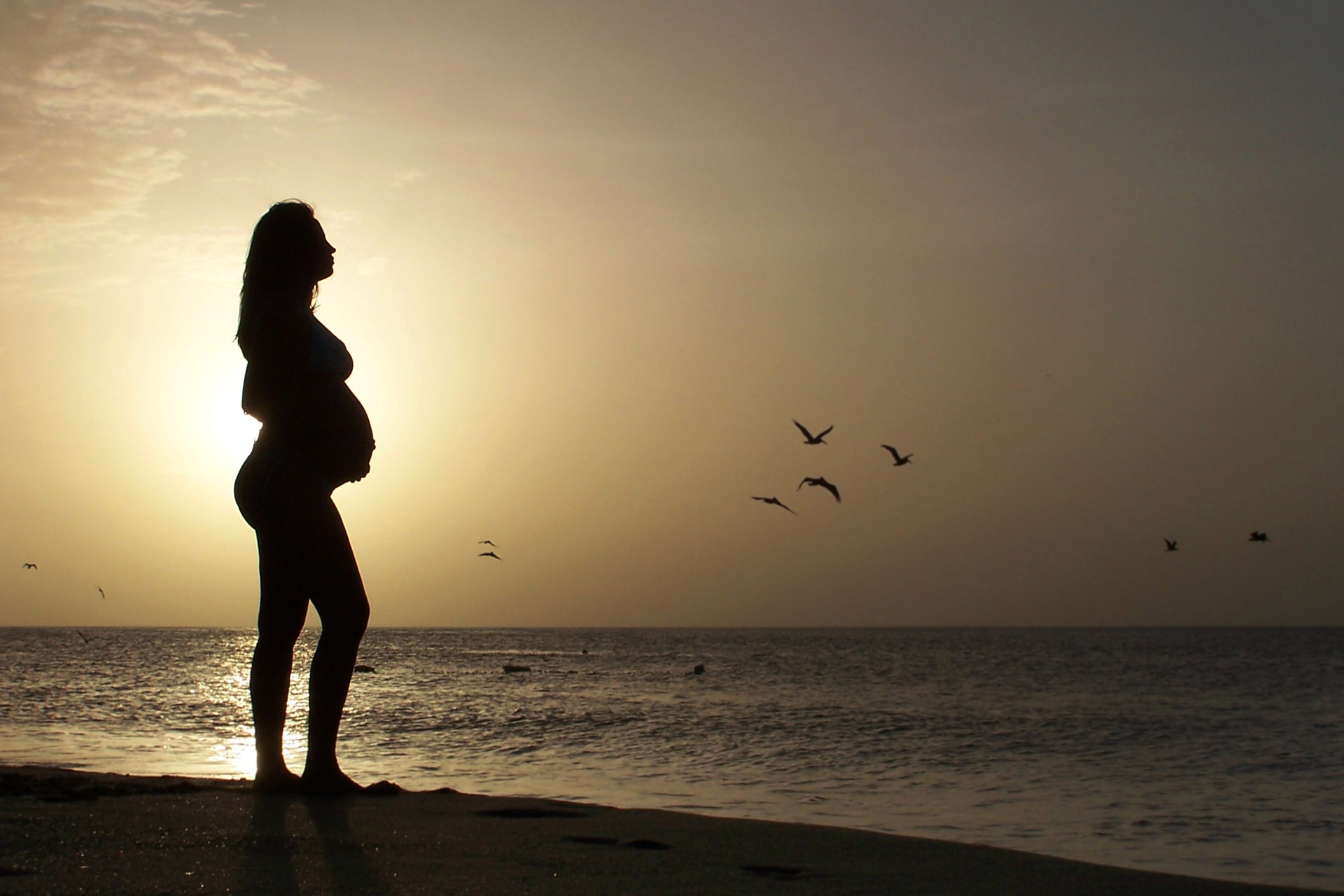 Across England and Wales in 2018, it was reported that the birth rate declined by 3.2 per cent in comparison to 2017. In 2012's beak, there was also a recorded 9.9 per cent decline. There are many potential factors for why the birth rate has fell, including a focus on establishing and being successful in a career before starting a family.
Another reason for some unfortunately is fertility. According to the NHS, while 84 per cent of couples will conceive naturally within a year if the have regular unprotected sex, one in seven couples may struggle to conceive. While some may go down the route of IVF, others may choose to have surgical procedures to help treat infertility. There are also supplements available for both partners to take to help boost their fertility levels. Coenzyme Q10 boosts fertility by improving sperm quality. But, while these are all ways to try to increase our chances of conceiving, there are many bizarre fertility rituals evident across the world. Here, we take a look:
A Zimbabwean Baboon Cocktail
Food and releasing sensual inhibition. What could be better? The likes of oysters, asparagus, and pomegranate are all said to have seductive connotations by being aphrodisiacs, while some restaurants and bars have concocted what they believe to be sensual cocktails. However, locals in Zimbabwe have taken it to a whole new level. It's believed that baboon urine carries hormones that can boost male and female fertility. People are known to mix baboon urine with beer in a bid to aid their likelihood of becoming parents. Unsurprisingly, medical professionals in Africa advise against this ritual.
Italian Seat of Fertility
In Italy, there's a chair also known as a 'miracle' chair said to increase fertility. Believed to have been owned by Saint Maria Francesco of the Five Wounds of Jesus, this chair sees thousands of women queue up to sit in it and be blessed with increased fertility levels. There's obviously no scientific proof that this will work, but around the chair are thousands of pictures of babies born to ladies shortly after they took part in this ritual.
Congo Undergarments
Hanging ladies' underwear might be some form of expressive art in Muriels bar in Belfast, yet this isn't the case in the Congo. It's customary for the nation's Yansi people to throw their underwear onto their roof when it's a waning moon. This is meant to help boost fertility and the rate of conception.
Coffins in China
While it's customary for many to have a wake after a funeral, Cantonese funerals are slightly different. Often, the daughters-in-law of the deceased will cover their stomachs with green cloths — this colour as associated with spring, growth and fertility. They will then rub their bodies against the coffin in a bid to gain the procreative power of the recently deceased person.
Hungarian Water
Significantly less unusual, but in Holloko, a yearly custom takes place where men are dressed up in costumes and drench women in water. This ritual dates back to as early as the 2nd century and is believed to be a way to cleanse women in order to give them the gift of fertility. Women who want to participate line the streets in traditional clothing and wait for males to throw water over them.
Holy Water in Turkey
The Wishing Column is home to Hagia Sophia Museum, Istanbul. The museum, which has previously been a church and then a mosque, sees people come from far and wide to see the column which is said to weep holy water. It's often referred to as being the tears of the Virgin Mary. Women will stick their thumb into the hole and rotate it as far as they can in the hope of boosting their fertility levels. They believe that this is their way of being blessed by this sacred water.
Fertility in Britain
This list wouldn't be complete without a special mention to Cornwall's 'Crick Stone'. Its legend dates back over 4,500 years and it's said that if a woman passes through it seven times, they'll fall pregnant shortly after.
Whilst it's recommended that you seek medical advice to increase fertility, if you fancy a trip away and want to experience a unique foreign tradition, this list has you covered!
Sources
https://www.ons.gov.uk/peoplepopulationandcommunity/birthsdeathsandmarriages/livebirths
https://www.nhs.uk/conditions/infertility/
https://www.huffingtonpost.co.uk/shafali-talisa-arya/weird-and-wonderful-fertility-rituals-from-around-the-world_b_15386428.html
https://www.telegraph.co.uk/women/womens-health/11816876/Nine-unusual-ways-to-help-you-conceive.html
https://www.independent.co.uk/life-style/food-and-drink/features/aphrodisiacs-10-best-foods-to-get-you-in-the-mood-10043642.html
https://www.babygaga.com/15-unusual-pregnancy-rituals-you-wont-believe-are-true-but-probably-work/