Top 10 Most Expensive Accidents in History
You are here: Home / Bizarre Stuff / Top 10 Most Expensive Accidents in History
Top 10 Most Expensive Accidents in History
#1. Chernobyl $200 Billion
On April 26, 1986, the world witnessed the costliest accident in history. The Chernobyl disaster has been called the biggest socio-economic catastrophe in peacetime history. 50% of the area of Ukraine is in some way contaminated. Over 200,000 people had to be evacuated and resettled while 1.7 million people were directly affected by the disaster. The death toll attributed to Chernobyl, including people who died from cancer years later, is estimated at 125,000. The total costs including cleanup, resettlement, and compensation to victims has been estimated to be roughly $200 Billion. The cost of a new steel shelter for the Chernobyl nuclear plant will cost $2 billion alone. The accident was officially attributed to power plant operators who violated plant procedures and were ignorant of the safety requirements needed.
#2. Space Shuttle Columbia

$13 Billion
The Space Shuttle Columbia was the first space worthy shuttle in NASA's orbital fleet. It was destroyed during re-entry over Texas on February 1, 2003 after a hole was punctured in one of the wings during launch 16 days earlier. The original cost of the shuttle was $2 Billion in 1978. That comes out to $6.3 Billion in today's dollars. $500 million was spent on the investigation, making it the costliest aircraft accident investigation in history. The search and recovery of debris cost $300 million. In the end, the total cost of the accident (not including replacement of the shuttle) came out to $13 Billion according to the American Institute of Aeronautics and Astronautics.
#3. Prestige Oil Spill

$12 Billion
On November 13, 2002, the Prestige oil tanker was carrying 77,000 tons of heavy fuel oil when one of its twelve tanks burst during a storm off Galicia, Spain. Fearing that the ship would sink, the captain called for help from Spanish rescue workers, expecting them to take the ship into harbour. However, pressure from local authorities forced the captain to steer the ship away from the coast. The captain tried to get help from the French and Portuguese authorities, but they too ordered the ship away from their shores. The storm eventually took its toll on the ship resulting in the tanker splitting in half and releasing 20 million gallons oil into the sea. According to a report by the Pontevedra Economist Board, the total cleanup cost $12 billion.
#4. Challenger Explosion

$5.5 Billion
The Space Shuttle Challenger was destroyed 73 seconds after takeoff due on January 28, 1986 due to a faulty O-ring. It failed to seal one of the joints, allowing pressurized gas to reach the outside. This in turn caused the external tank to dump its payload of liquid hydrogen causing a massive explosion. The cost of replacing the Space Shuttle was $2 billion in 1986 ($4.5 billion in today's dollars). The cost of investigation, problem correction, and replacement of lost equipment cost $450 million from 1986-1987 ($1 Billion in today's dollars).
#5. Piper Alpha Oil Rig

$3.4 Billion
The world's worst off-shore oil disaster. At one time, it was the world's single largest oil producer, spewing out 317,000 barrels of oil per day. On July 6, 1988, as part of routine maintenance, technicians removed and checked safety valves which were essential in preventing dangerous build-up of liquid gas. There were 100 identical safety valves which were checked. Unfortunately, the technicians made a mistake and forgot to replace one of them. At 10 PM that same night, a technician pressed a start button for the liquid gas pumps and the world's most expensive oil rig accident was set in motion. Within 2 hours, the 300 foot platform was engulfed in flames. It eventually collapsed, killing 167 workers and resulting in $3.4 Billion in damages.
#6. Exxon Valdez

$2.5 Billion
The Exxon Valdez oil spill was not a large one in relation to the world's biggest oil spills, but it was a costly one due to the remote location of Prince William Sound (accessible only by helicopter and boat). On March 24, 1989, 10.8 million gallons of oil was spilled when the ship's master, Joseph Hazelwood, left the controls and the ship crashed into a Reef. The cleanup cost Exxon $2.5 billion.
#7. B-2 Bomber Crash

$1.4 Billion
Here we have our first billion dollar accident (and we're only #7 on the list). This B-2 stealth bomber crashed shortly after taking off from an air base in Guam on February 23, 2008. Investigators blamed distorted data in the flight control computers caused by moisture in the system. This resulted in the aircraft making a sudden nose-up move which made the B-2 stall and crash. This was 1 of only 21 ever built and was the most expensive aviation accident in history. Both pilots were able to eject to safety.
#8. MetroLink Crash

$500 Million
On September 12, 2008, in what was one of the worst train crashes in California history, 25 people were killed when a Metrolink commuter train crashed head-on into a Union Pacific freight train in Los Angeles. It is thought that the Metrolink train may have run through a red signal while the conductor was busy text messaging. Wrongful death lawsuits are expected to cause $500 million in losses for Metrolink.
#9. Tanker Truck vs Bridge

$358 Million
On August 26, 2004, a car collided with a tanker truck containing 32,000 liters of fuel on the Wiehltal Bridge in Germany. The tanker crashed through the guardrail and fell 90 feet off the A4 Autobahn resulting in a huge explosion and fire which destroyed the load-bearing ability of the bridge. Temporary repairs cost $40 million and the cost to replace the bridge is estimated at $318 Million.
#10. Titanic

$150 Million
The sinking of the Titanic is possibly the most famous accident in the world. But it barely makes our list of top 10 most expensive. On April 15, 1912, the Titanic sank on its maiden voyage and was considered to be the most luxurious ocean liner ever built. Over 1,500 people lost their lives when the ship ran into an iceberg and sunk in frigid waters. The ship cost $7 million to build ($150 million in today's dollars).
7 of the Most Bizarre Fertility Rituals Across the Globe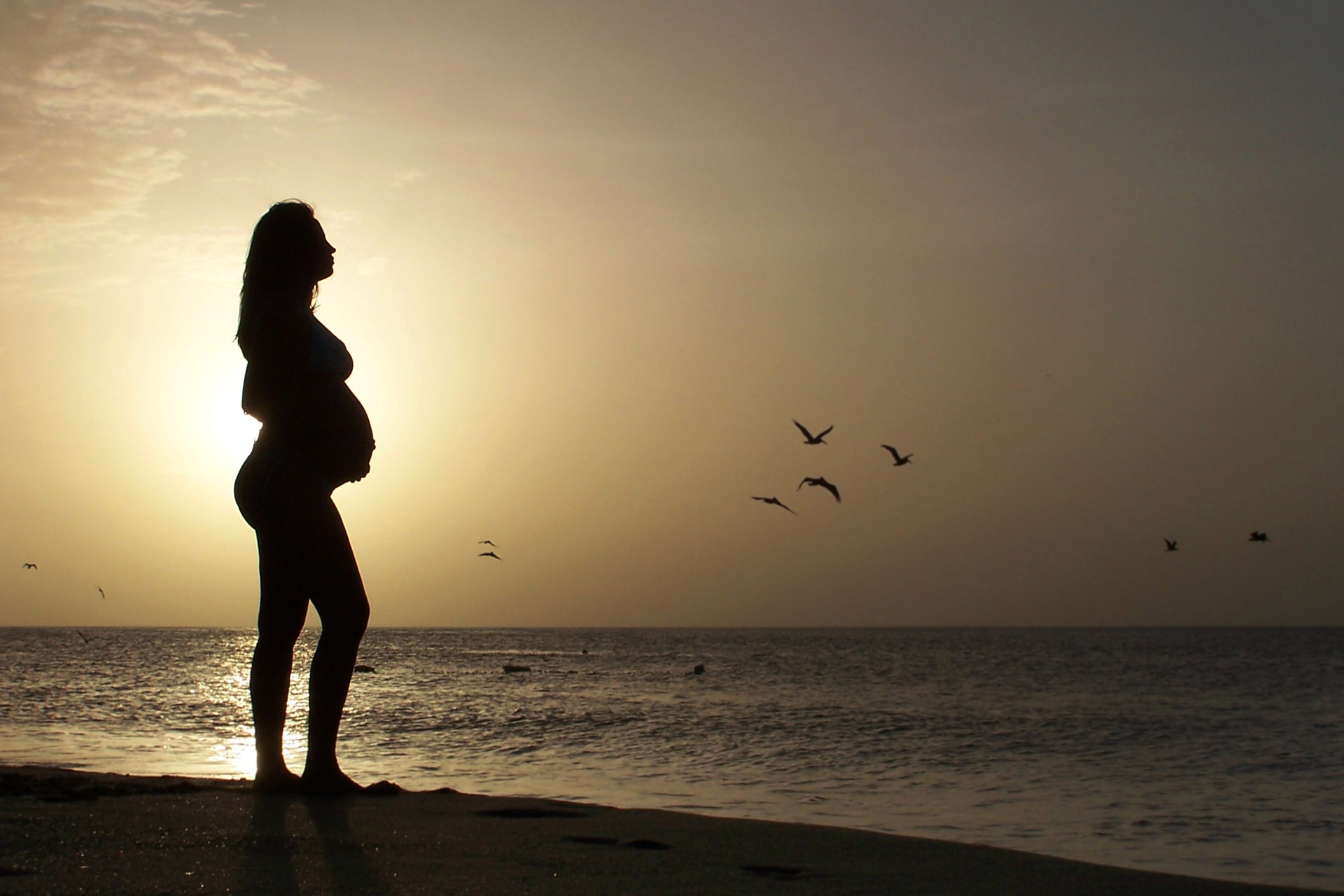 Across England and Wales in 2018, it was reported that the birth rate declined by 3.2 per cent in comparison to 2017. In 2012's beak, there was also a recorded 9.9 per cent decline. There are many potential factors for why the birth rate has fell, including a focus on establishing and being successful in a career before starting a family.
Another reason for some unfortunately is fertility. According to the NHS, while 84 per cent of couples will conceive naturally within a year if the have regular unprotected sex, one in seven couples may struggle to conceive. While some may go down the route of IVF, others may choose to have surgical procedures to help treat infertility. There are also supplements available for both partners to take to help boost their fertility levels. Coenzyme Q10 boosts fertility by improving sperm quality. But, while these are all ways to try to increase our chances of conceiving, there are many bizarre fertility rituals evident across the world. Here, we take a look:
A Zimbabwean Baboon Cocktail
Food and releasing sensual inhibition. What could be better? The likes of oysters, asparagus, and pomegranate are all said to have seductive connotations by being aphrodisiacs, while some restaurants and bars have concocted what they believe to be sensual cocktails. However, locals in Zimbabwe have taken it to a whole new level. It's believed that baboon urine carries hormones that can boost male and female fertility. People are known to mix baboon urine with beer in a bid to aid their likelihood of becoming parents. Unsurprisingly, medical professionals in Africa advise against this ritual.
Italian Seat of Fertility
In Italy, there's a chair also known as a 'miracle' chair said to increase fertility. Believed to have been owned by Saint Maria Francesco of the Five Wounds of Jesus, this chair sees thousands of women queue up to sit in it and be blessed with increased fertility levels. There's obviously no scientific proof that this will work, but around the chair are thousands of pictures of babies born to ladies shortly after they took part in this ritual.
Congo Undergarments
Hanging ladies' underwear might be some form of expressive art in Muriels bar in Belfast, yet this isn't the case in the Congo. It's customary for the nation's Yansi people to throw their underwear onto their roof when it's a waning moon. This is meant to help boost fertility and the rate of conception.
Coffins in China
While it's customary for many to have a wake after a funeral, Cantonese funerals are slightly different. Often, the daughters-in-law of the deceased will cover their stomachs with green cloths — this colour as associated with spring, growth and fertility. They will then rub their bodies against the coffin in a bid to gain the procreative power of the recently deceased person.
Hungarian Water
Significantly less unusual, but in Holloko, a yearly custom takes place where men are dressed up in costumes and drench women in water. This ritual dates back to as early as the 2nd century and is believed to be a way to cleanse women in order to give them the gift of fertility. Women who want to participate line the streets in traditional clothing and wait for males to throw water over them.
Holy Water in Turkey
The Wishing Column is home to Hagia Sophia Museum, Istanbul. The museum, which has previously been a church and then a mosque, sees people come from far and wide to see the column which is said to weep holy water. It's often referred to as being the tears of the Virgin Mary. Women will stick their thumb into the hole and rotate it as far as they can in the hope of boosting their fertility levels. They believe that this is their way of being blessed by this sacred water.
Fertility in Britain
This list wouldn't be complete without a special mention to Cornwall's 'Crick Stone'. Its legend dates back over 4,500 years and it's said that if a woman passes through it seven times, they'll fall pregnant shortly after.
Whilst it's recommended that you seek medical advice to increase fertility, if you fancy a trip away and want to experience a unique foreign tradition, this list has you covered!
Sources
https://www.ons.gov.uk/peoplepopulationandcommunity/birthsdeathsandmarriages/livebirths
https://www.nhs.uk/conditions/infertility/
https://www.huffingtonpost.co.uk/shafali-talisa-arya/weird-and-wonderful-fertility-rituals-from-around-the-world_b_15386428.html
https://www.telegraph.co.uk/women/womens-health/11816876/Nine-unusual-ways-to-help-you-conceive.html
https://www.independent.co.uk/life-style/food-and-drink/features/aphrodisiacs-10-best-foods-to-get-you-in-the-mood-10043642.html
https://www.babygaga.com/15-unusual-pregnancy-rituals-you-wont-believe-are-true-but-probably-work/