Top 10 Worlds Most Stranges Museums
You are here: Home / Bizarre Stuff / Top 10 Worlds Most Stranges Museums
Top 10 Worlds Most Stranges Museums
I love weird museums, ever since i saw the elephant man as a child, freak shows and circus's have fascinated me. In the US during the depression or 1840, travelling carnivals were incredibly popular, filled with deformed animal exhibits, some real like two headed calves, some hoax's. They are strangest than some internet roulette games.
These sideshows also featured humans who had various diseases and conditions that at the time was not known to the general public. These people were deemed freaks and treated as curios for people to pay to view, Siamese twins, people with Hypertrichosis (wolf people), additional limbs and horns, terrified the public and also fascinated them.
Freak shows date back further than the great depression, back in 1630's Lazarus Colloredo and his conjoined twin John Baptista who hung from Lazarus's sternum where famous  for touring Europe. In 1727 Peter the Great collected and displayed what he called"natural and human curiosities and rarities" at the Russia's first Museum the Kunstkamera, he was however passionate about the study of deformities and wanted to debunk the myths of monsters caused by certain diseases.
The most modern versions of the Freakshow, have to be the The L.A. Circus Congress of Freaks and Exotics and the sensationalist TV programs Bodyshock and the Extraordinary People documentary. Even connections to things that are monstrous, disturbing or circus like, draw peoples attention.
So this leads us to what is on show today and what lies behind some of these museums that makes them still so popular, considering one of the modern freak show owners can still fill a 2000 seat circus. A sideshow much like some that we will see in the showcase below is featured in Rob Zombie movie House of 1000 Corpses, a couple of hapless teens are writing a book on off-beat roadside attractions, and when they stop for gas they find the owner, a clown named Captain Spaulding also runs an odd little freak show.
1. John Strong
John Strong has a travelling freak show (museum) that he makes a handsome living from. His featured oddities include Life Size Fiji Mermaid, Two Headed Cow called Nosey Rosey who is alive, Five Legged Yorkie Puppy and an elephant woman called Kima.
http://johnstrongshows.com/oddity-museum/
2. Vent Haven Ventriloquist Museum
OK, i have found the film Magic with Anthony Hopkins really creepy, and since then i have hated dummy's. The Vent Haven is the only one of it's kind and is home to 700 dummy's, all of which are creepier than the next. One of them is Cleo who was purchased in 1956 whose claim to fame is that she has moving breasts… not sure why that would come in handy.
3. The Museum of death
Founded in San Diego in 1995, the building is actually the City's first mortuary and was owned by Wyatt Earp. The museum features photos of Charles Manson murder scenes, artwork by serial killers, a guillotined head, morgue photos from the black dahlia murders and a range of full size execution devices. If that's not bad enough, you can also watch videos of autopsies and the Traces of death video, showing real death footage…nice.
4. John Zaffis Paranormal Museum
A member of the paranormal community for over 35 years, John Zaffi shows his collection of 100+ artifacts taken from all kinds of violent haunting and witchcraft ceremony's. He believes that a spirit can attach itself to an object.
http://www.johnzaffisparanormalmuseum.com/ Video of museum
5. The Mummy Museum
In the heart of Mexico lies Guanajuato, and in this small little town lies 'Museo de las momias' or 'the mummy museum'. The museum features bodies from the Panteón catacombs, where the bodies have been naturally preserved.
Guanajuato is a colonial city in the heartland of Mexico, located in the state of the same name. The historic town and adjoining mines are a World Heritage Site. Guanajuato is also the home of the incredible Museo de las momias, or Mummy Museum. In the Panteón catacombs just west of the city is a famous cemetery especially known for the natural mummies resulting from unknown means. Approximately 1 in 100 bodies buried there experience natural mummification. Visit the impressive and creepy Mummy Museum of Guanajuato.
7. The Icelandic Phallological Museum
This has to be one of the only museums in the world to feature every type of animal penis, you might ask "why would you want too?". The museum has 100's of different specimens from polar bears and seals to 12 different whale types and mice.
http://www.ismennt.is/not/phallus/ens.htm
8. The Mütter Museum
This museum is based in Philadelphia and has a rare collection of oddities and monstrous medical mysteries. The museum has a old stately home feel to it, high ceilings and dark wood cabinets containing jars of preserved human kidneys and livers. In amongst all this finery are a the Hyrtl Skull Collection, a nine-foot-long human colon, the Soap Lady and a two-headed baby.
http://www.roadsideamerica.com/story/2207
9. Bangkok Forensic Museum
All manner of body parts are on display in this museum, from full human faces, to severed hands, feet and full bodies. It displays the head belonging to a gun shot victim, the head has been saw in half so that you can see through the glass where the bullet has travelled through the head. If that's not grim enough, they also show a giant testicle belonging to an Elephantiasis sufferer, the scrotum is 75cm in diameter.
10. The Glore Museum
What adds the major creepy element to this exhibit is that is based in an abandoned hospital ward, the museum has recently expanded the exhibit which now features more horrific 'treatment' devices from the 16th, 17th and 18th century, if you can call them that. The methods of treatment for these poor people, look more like torture.
Glore continued to develop one of the largest collections of mental health historical items until he eventually retired from the Missouri Department of Mental Health
Dan typically writes about saving money, his last article on the topic of virgin money & online banking. He is also an avid traveller who is always blogging from the tube and virgin trains.
7 of the Most Bizarre Fertility Rituals Across the Globe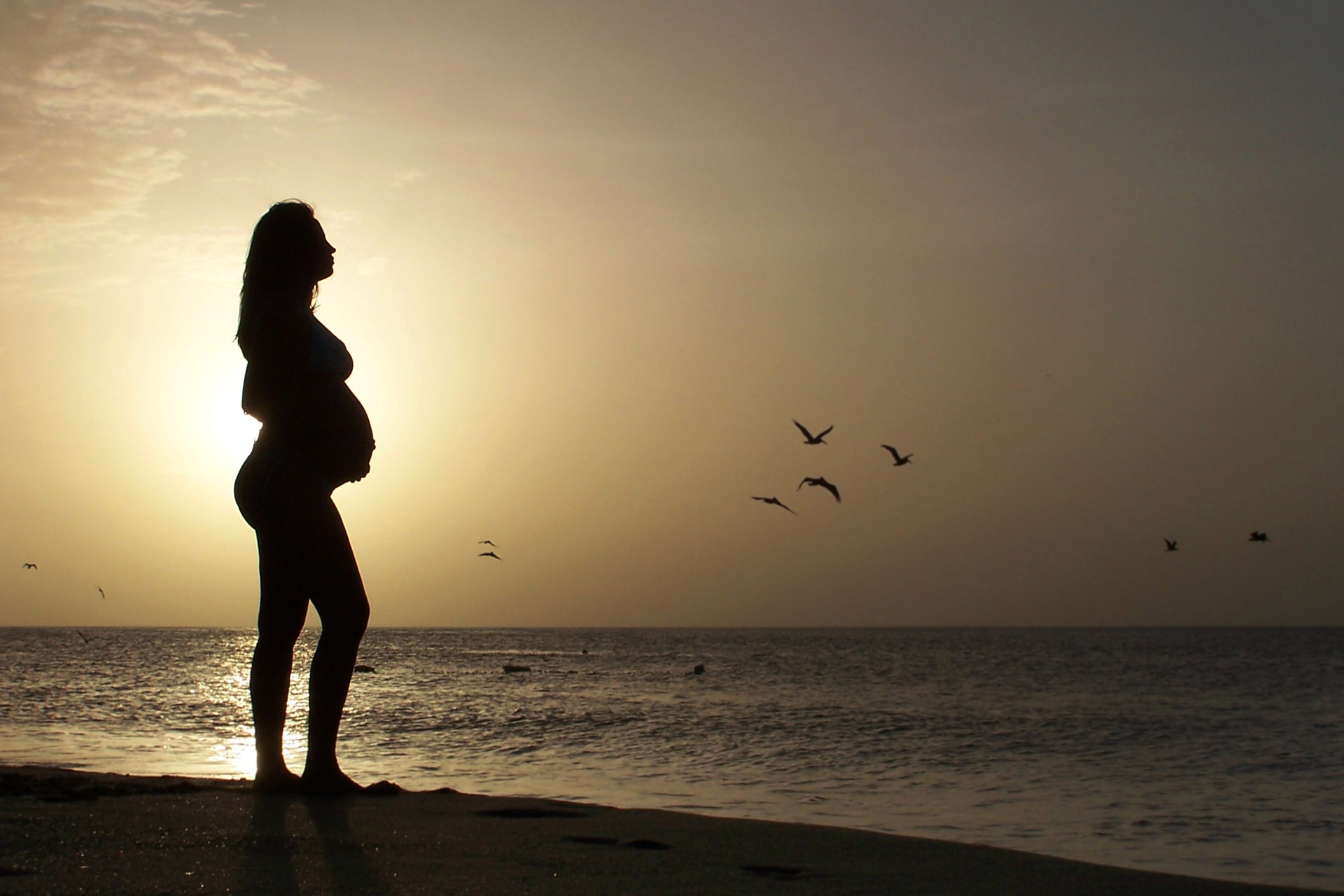 Across England and Wales in 2018, it was reported that the birth rate declined by 3.2 per cent in comparison to 2017. In 2012's beak, there was also a recorded 9.9 per cent decline. There are many potential factors for why the birth rate has fell, including a focus on establishing and being successful in a career before starting a family.
Another reason for some unfortunately is fertility. According to the NHS, while 84 per cent of couples will conceive naturally within a year if the have regular unprotected sex, one in seven couples may struggle to conceive. While some may go down the route of IVF, others may choose to have surgical procedures to help treat infertility. There are also supplements available for both partners to take to help boost their fertility levels. Coenzyme Q10 boosts fertility by improving sperm quality. But, while these are all ways to try to increase our chances of conceiving, there are many bizarre fertility rituals evident across the world. Here, we take a look:
A Zimbabwean Baboon Cocktail
Food and releasing sensual inhibition. What could be better? The likes of oysters, asparagus, and pomegranate are all said to have seductive connotations by being aphrodisiacs, while some restaurants and bars have concocted what they believe to be sensual cocktails. However, locals in Zimbabwe have taken it to a whole new level. It's believed that baboon urine carries hormones that can boost male and female fertility. People are known to mix baboon urine with beer in a bid to aid their likelihood of becoming parents. Unsurprisingly, medical professionals in Africa advise against this ritual.
Italian Seat of Fertility
In Italy, there's a chair also known as a 'miracle' chair said to increase fertility. Believed to have been owned by Saint Maria Francesco of the Five Wounds of Jesus, this chair sees thousands of women queue up to sit in it and be blessed with increased fertility levels. There's obviously no scientific proof that this will work, but around the chair are thousands of pictures of babies born to ladies shortly after they took part in this ritual.
Congo Undergarments
Hanging ladies' underwear might be some form of expressive art in Muriels bar in Belfast, yet this isn't the case in the Congo. It's customary for the nation's Yansi people to throw their underwear onto their roof when it's a waning moon. This is meant to help boost fertility and the rate of conception.
Coffins in China
While it's customary for many to have a wake after a funeral, Cantonese funerals are slightly different. Often, the daughters-in-law of the deceased will cover their stomachs with green cloths — this colour as associated with spring, growth and fertility. They will then rub their bodies against the coffin in a bid to gain the procreative power of the recently deceased person.
Hungarian Water
Significantly less unusual, but in Holloko, a yearly custom takes place where men are dressed up in costumes and drench women in water. This ritual dates back to as early as the 2nd century and is believed to be a way to cleanse women in order to give them the gift of fertility. Women who want to participate line the streets in traditional clothing and wait for males to throw water over them.
Holy Water in Turkey
The Wishing Column is home to Hagia Sophia Museum, Istanbul. The museum, which has previously been a church and then a mosque, sees people come from far and wide to see the column which is said to weep holy water. It's often referred to as being the tears of the Virgin Mary. Women will stick their thumb into the hole and rotate it as far as they can in the hope of boosting their fertility levels. They believe that this is their way of being blessed by this sacred water.
Fertility in Britain
This list wouldn't be complete without a special mention to Cornwall's 'Crick Stone'. Its legend dates back over 4,500 years and it's said that if a woman passes through it seven times, they'll fall pregnant shortly after.
Whilst it's recommended that you seek medical advice to increase fertility, if you fancy a trip away and want to experience a unique foreign tradition, this list has you covered!
Sources
https://www.ons.gov.uk/peoplepopulationandcommunity/birthsdeathsandmarriages/livebirths
https://www.nhs.uk/conditions/infertility/
https://www.huffingtonpost.co.uk/shafali-talisa-arya/weird-and-wonderful-fertility-rituals-from-around-the-world_b_15386428.html
https://www.telegraph.co.uk/women/womens-health/11816876/Nine-unusual-ways-to-help-you-conceive.html
https://www.independent.co.uk/life-style/food-and-drink/features/aphrodisiacs-10-best-foods-to-get-you-in-the-mood-10043642.html
https://www.babygaga.com/15-unusual-pregnancy-rituals-you-wont-believe-are-true-but-probably-work/