Top 5 Asia Deadliest Foods
You are here: Home / Bizarre Stuff / Top 5 Asia Deadliest Foods
Top 5 Asia Deadliest Foods
A brief look at Asia's peculiar attraction to freaky foodstuffs
Cobra heart, Vietnam
It's been made into TV shows, reported on, blogged about. The badass rep is hardly surprising: when it comes to freakish experiences in Asia, gulping down a live cobra's heart in Vietnam is hard to beat.
In Vietnam, so-fresh-they're-still-beating cobra's hearts are dished up in a couple of ways: some, like Anthony Bourdain, eat the heart raw, followed by a cobra blood chaser. Others, like the Guardian's Howard Marks, slurp it down with a glass of rice wine.
Cobra hearts are believed to enhance male virility in Vietnam, gastroenterologist Harry Teicher says. He reckons the taste is "like an interesting oyster."
Balut, Phillippines
Balut, or half-fertilized duck or chicken egg, eaten in Asia with a pinch of salt — literally. Boiled and lightly seasoned balut can be found all over street food markets in the Philippines, Vietnam, Laos and Cambodia, where it's traditionally seen as an aphrodisiac (though whether the sight of a dead, curled bird fetus can really amp up our libidos remains highly debatable).
Balut is prized among the brave-hearted for its balance of texture and flavors: first there's sipping the embryo broth, then there's the shell-peeling, and the chomping down
Fried tarantulas, Cambodia
The story goes that Cambodians, starving and desperate under the Khmer Rouge rule in the 1970s, started eating fried tarantulas in to stave off their hunger. The practice stuck, and now the fried tarantula, or a-ping, is seen by locals as a mouth-watering delicacy, with beautifying effects to boot.
The market town of Skuon is Cambodia's veritable Spiderville, thanks to a network of tarantula burrows nearby. The spiders are usually fried with sugar, salt and garlic, and is a mouthful of complex textures, starting from the 'moreish,' cod-like head and body , to the disturbingly gooey abdomen. Travel website World Hum advises eaters to go for the brittler ones, with less squishy abdomens.
Blood Clams, Shanghai
China's blood clams single-handedly infected some 310,000 people with hepatitis A in Shanghai in 1988, causing the state to ban the crustacean.
So it may seem like madness that there are still reports of sneaky foodies flouting the ban in the city's restaurants and black markets.
Eaten immediately after it's been dipped in hot water, Shanghai's blood clams reportedly have a raw, briny taste that stands out in a food culture that is all about freshness and mouth feel.
The fact that it's barely cooked also means it's a time-bomb of viruses including hepatitis, typhoid and dysentery, thanks to the polluted waterways near Shanghai that the shellfish live in.
Fugu, Japan
By far the most notorious on Japan's "been there, done that" circuit, fugu, or puffer fish, contain lethal doses of the poison tetrodotoxin in its organs, to which there is no known anecdote. If not prepared correctly, the dish is known to kill the unfortunate epicure in a slow and terrifying way: the toxin paralyzes the body's muscles while the victim is fully conscious, and slowly he or she dies from asphyxiation.
When prepared correctly, however, it's known to leave a thrillingly tingly taste on the tongue. Chefs around Japan have to pass a round of stringent tests to be licensed to serve the fish, but that doesn't wipe out freak accidents of fugu poisoning, like the death of kabuki actor Bando Mitsugoro after an overkill of four fugu livers in 1975.
Those itching to play Japanese roulette may want to head to Shimonoseki, home to Japan's largest fugu wholesale market.
7 of the Most Bizarre Fertility Rituals Across the Globe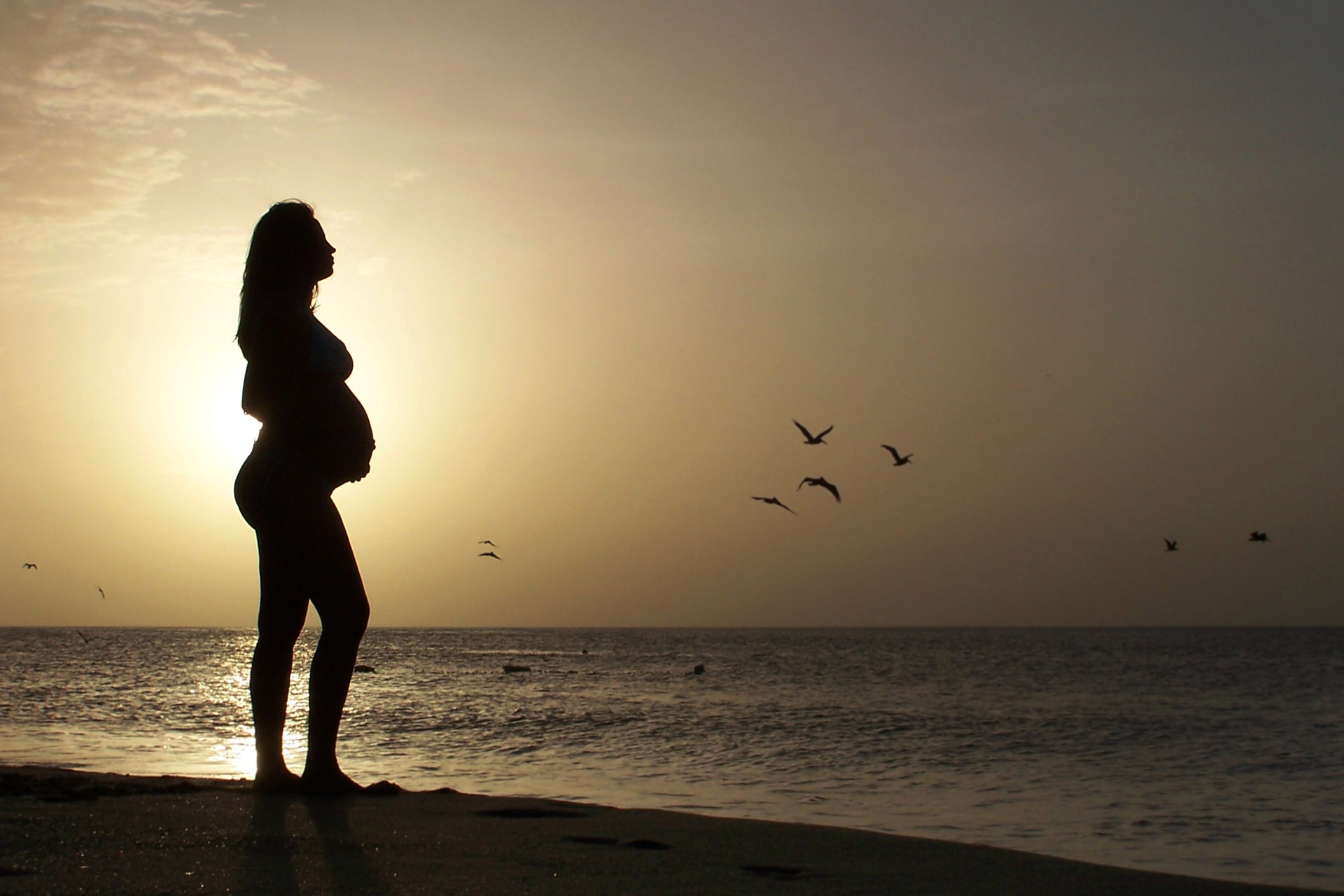 Across England and Wales in 2018, it was reported that the birth rate declined by 3.2 per cent in comparison to 2017. In 2012's beak, there was also a recorded 9.9 per cent decline. There are many potential factors for why the birth rate has fell, including a focus on establishing and being successful in a career before starting a family.
Another reason for some unfortunately is fertility. According to the NHS, while 84 per cent of couples will conceive naturally within a year if the have regular unprotected sex, one in seven couples may struggle to conceive. While some may go down the route of IVF, others may choose to have surgical procedures to help treat infertility. There are also supplements available for both partners to take to help boost their fertility levels. Coenzyme Q10 boosts fertility by improving sperm quality. But, while these are all ways to try to increase our chances of conceiving, there are many bizarre fertility rituals evident across the world. Here, we take a look:
A Zimbabwean Baboon Cocktail
Food and releasing sensual inhibition. What could be better? The likes of oysters, asparagus, and pomegranate are all said to have seductive connotations by being aphrodisiacs, while some restaurants and bars have concocted what they believe to be sensual cocktails. However, locals in Zimbabwe have taken it to a whole new level. It's believed that baboon urine carries hormones that can boost male and female fertility. People are known to mix baboon urine with beer in a bid to aid their likelihood of becoming parents. Unsurprisingly, medical professionals in Africa advise against this ritual.
Italian Seat of Fertility
In Italy, there's a chair also known as a 'miracle' chair said to increase fertility. Believed to have been owned by Saint Maria Francesco of the Five Wounds of Jesus, this chair sees thousands of women queue up to sit in it and be blessed with increased fertility levels. There's obviously no scientific proof that this will work, but around the chair are thousands of pictures of babies born to ladies shortly after they took part in this ritual.
Congo Undergarments
Hanging ladies' underwear might be some form of expressive art in Muriels bar in Belfast, yet this isn't the case in the Congo. It's customary for the nation's Yansi people to throw their underwear onto their roof when it's a waning moon. This is meant to help boost fertility and the rate of conception.
Coffins in China
While it's customary for many to have a wake after a funeral, Cantonese funerals are slightly different. Often, the daughters-in-law of the deceased will cover their stomachs with green cloths — this colour as associated with spring, growth and fertility. They will then rub their bodies against the coffin in a bid to gain the procreative power of the recently deceased person.
Hungarian Water
Significantly less unusual, but in Holloko, a yearly custom takes place where men are dressed up in costumes and drench women in water. This ritual dates back to as early as the 2nd century and is believed to be a way to cleanse women in order to give them the gift of fertility. Women who want to participate line the streets in traditional clothing and wait for males to throw water over them.
Holy Water in Turkey
The Wishing Column is home to Hagia Sophia Museum, Istanbul. The museum, which has previously been a church and then a mosque, sees people come from far and wide to see the column which is said to weep holy water. It's often referred to as being the tears of the Virgin Mary. Women will stick their thumb into the hole and rotate it as far as they can in the hope of boosting their fertility levels. They believe that this is their way of being blessed by this sacred water.
Fertility in Britain
This list wouldn't be complete without a special mention to Cornwall's 'Crick Stone'. Its legend dates back over 4,500 years and it's said that if a woman passes through it seven times, they'll fall pregnant shortly after.
Whilst it's recommended that you seek medical advice to increase fertility, if you fancy a trip away and want to experience a unique foreign tradition, this list has you covered!
Sources
https://www.ons.gov.uk/peoplepopulationandcommunity/birthsdeathsandmarriages/livebirths
https://www.nhs.uk/conditions/infertility/
https://www.huffingtonpost.co.uk/shafali-talisa-arya/weird-and-wonderful-fertility-rituals-from-around-the-world_b_15386428.html
https://www.telegraph.co.uk/women/womens-health/11816876/Nine-unusual-ways-to-help-you-conceive.html
https://www.independent.co.uk/life-style/food-and-drink/features/aphrodisiacs-10-best-foods-to-get-you-in-the-mood-10043642.html
https://www.babygaga.com/15-unusual-pregnancy-rituals-you-wont-believe-are-true-but-probably-work/