Beginner's Guide to Throat Hits in Vaping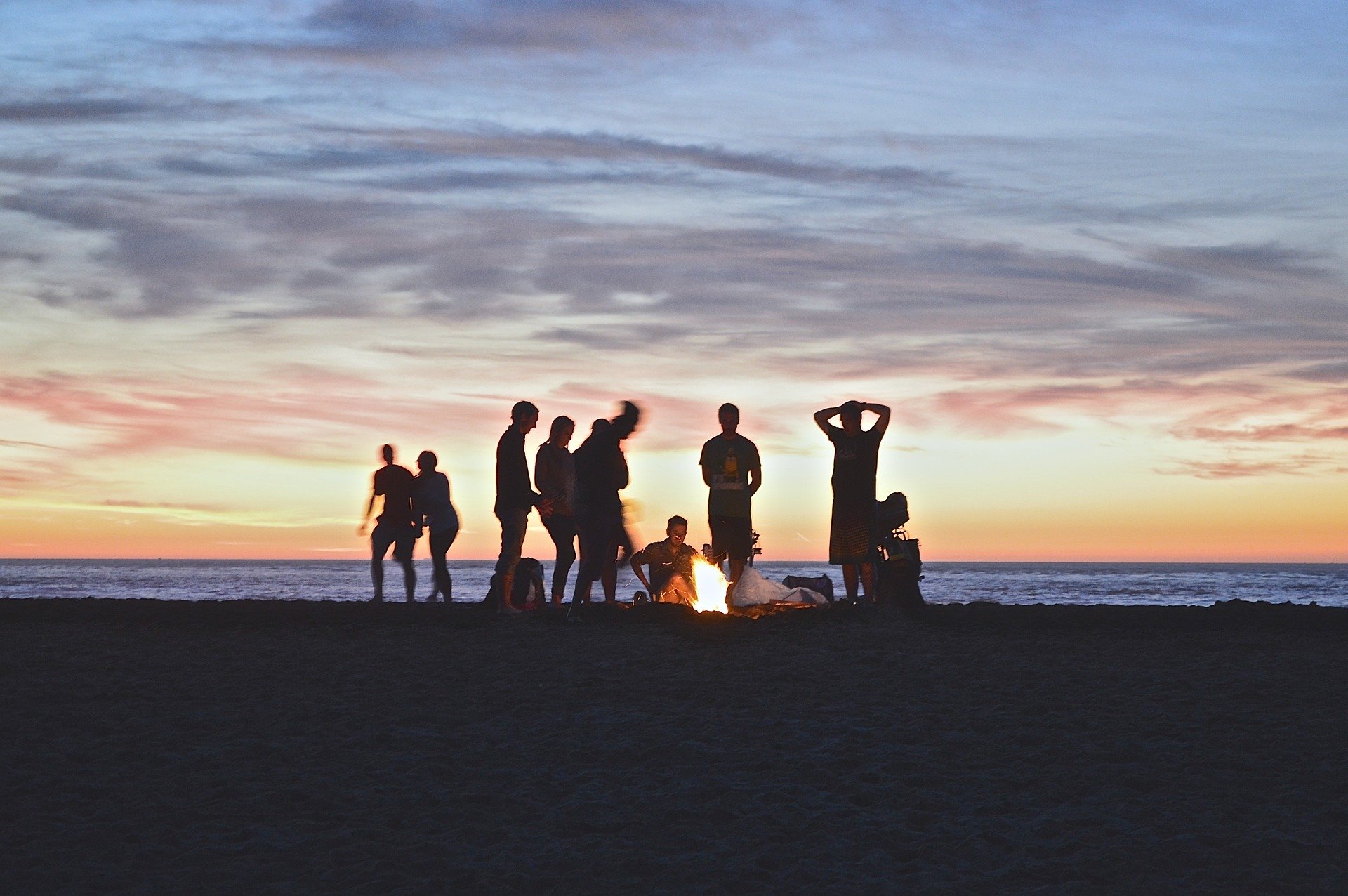 As a beginner in vaping, there is a lot in store for you. Surprisingly, it can be overwhelming attempting to grasp all these things at once. But don't worry, having the best experience comes with time. Among the things you need to know include using the best e-juices on the market, buying a starter kit, learning how to maintain your device for the best experience, and now, understanding how to get the best throat hits.
For now, let's focus more on the throat hits and how to get the best as a beginner. Seasoned vapers may have learned a lot about this and are already enjoying the throat hits of their dreams. As a novice, it all starts by knowing what a perfect throat hit feels like. Let's go.
What Is a Perfect Throat Hit?
Simply, this is the feeling you get when the vapor lands on the back of your throat. At first, you might not be able to identify the difference between different throat hits, but with time, you will know. Those who just ditched conventional smoking have an idea since cigarettes work in the same way. But they also need to know what a vapor throat hit feels like.
Throat hits are determined by different factors that we are going to see shortly. They range from the device you are using to how you vape. Again, you need to appreciate the feel of different throat hits. There are strong hits and weak hits, and it is typical to desire either of them at different times.
What Determines a Great Throat Hit?
 

The settings of your device – Vaping devices come with different features as you can see when you

click here now

. Some of the basic settings determine the throat hit that you will get. Turning up the power and increasing the airflow automatically lead to a strong throat hit. As such, you can regulate these two major settings until you get the desired hit.

PG or VG – By now you already know that e-juices use either propylene glycol (PG) or vegetable glycerin (GV) as the base. It has also become common to mix the two. When the PG concentration is greater in e-liquid, you will get stronger throat hits. So, choose your juices well.

 

Nicotine levels – Well, beginners might have difficulties deciding on the nicotine levels to start with. But if you want to have strong hits from the beginning, you probably need to choose high levels of nicotine. If you are not up for this, increase it gradually from low to high to eventually reach this level.

Vaping style – Believe it or not, the vaping style will determine the throat hit that you get. Most beginners inhale and exhale the vapor without holding it inside. This denies them the opportunity to get a throat hit even when implementing all the favorable factors discussed above. But with time, you will learn the trick.
Conclusion
Strong throat hits are not for everyone. Beginners may have a difficult time reaching this great experience, but over time, they will get there. Strong throat hits are addictive, but you can rest assured that your vaping experience will never be the same again.
3 Reasons You Keep Waking Up Tired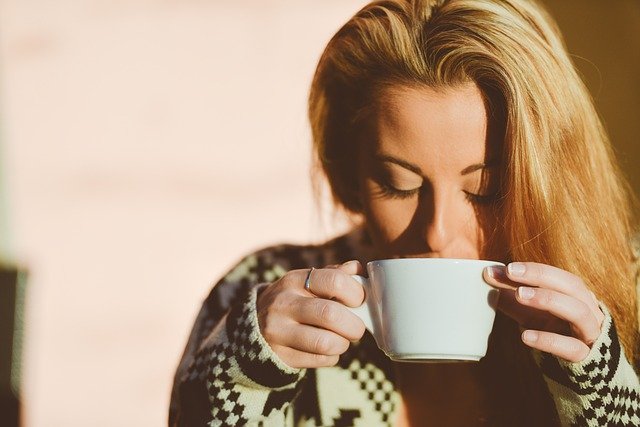 Do you know why so many people start off the day feeling grumpy and in need of copious amounts of caffeine? It's often because they didn't get enough sleep even though they went to bed early enough to get a full 6-8 hours of sleep. When it comes to sleep, the human body is highly sensitive and your sleep suffers anytime there's a slight change to your environment or habits. 
We all know that sleep is probably the most important part of having a healthy lifestyle and a healthy body, but it's also been well-documented that for a large portion of our population, a good night's sleep is a luxury. It's one thing not to get enough sleep on one occasion, but when you find yourself having that struggle constantly, and it's not a physiological cause, something in your sleep environment is amiss. Here are some of the things in your environment that are in conflict with achieving quality sleep and what you can do about them. 
Window Treatments
Did you know that your body is highly sensitive to light, and that it has its own automatic system for when it wakes up and when it starts to wind down? Having a dark room is a key part of you being able to fall asleep and stay asleep, and if you have curtains that let too much light in, that can disturb your sleep patterns. It's all good and well when your curtains let in the light when it's dark, but in the early morning hours when the sun starts to rise, curtains that let in light can make you wake up earlier than you should, leaving your body lacking precious sleep. This is why it's important to invest in a good pair of blackout curtains. They give your body consistency in lighting conditions throughout the night and even in the early morning so you don't interrupt your own Circadian rhythm. You may not think that you're sensitive to light, but your body's sleep clock certainly is. 
Devices
We live in a distraction-heavy world, and none is as present as our phones. With phone notifications beeping and buzzing throughout the day and night, it's no wonder that getting a really good night's sleep is slipping through the fingers of many. Even people who sleep like logs can be woken up by notifications in the middle of the night and this can make it hard for the body to truly wind down into a deep sleep to get the rest it needs to rest, recover and rejuvenate. If you bring that distraction into your own bedroom, either the notifications or the blue light will disrupt your sleep. It's better to have your phone far away when it's sleep time. 
An Inconsistent Sleep Routine 
The older you get, the more your body relies on routines and schedules to function optimally, and this is especially true for sleep. Not having a set sleep schedule is unhealthy. It can set you up for always being tired, groggy and cranky. When you have set sleep and wake up times, your body starts to function on that cycle, and your own internal clock will adjust accordingly. That means you'll also start to feel sleepy at the same time each day, and you'll also be able to fall asleep and wake up on schedule. 
If your body is on a constantly changing sleep schedule, it's going to be hard for that internal clock to sync up, and for you to fall asleep and wake up at certain times. If you don't have a set schedule you're going to have inconsistency, where you'll get a lot of sleep one night and very little the next. With that routine out of whack, your body will always be playing catch up, throwing everything else off. To solve this, adopt a strict sleep schedule and habits around it, whether it's switching off your television, getting into bed at certain times or implementing relaxation techniques. The more you nurture a routine, the more predictable and fine-tuned your sleep becomes. 
Remember, without quality sleep, every other area of our health will start to decline. Our diet will suffer, we won't have energy for our hobbies and interests, our mental focus and sharpness suffers, along with our work and even our relationships. By dialing in your sleep, you do yourself a huge favor that will have a massive payoff, the very least being you actually waking up bright, happy and ready to tackle the day every single morning. Make a few changes and you'll see your entire life change for the better.