10 Cool Secrets About Disneyland
You are here: Home / Cool Stories / 10 Cool Secrets About Disneyland
10 Cool Secrets About Disneyland
1. Disneyland was expected to fail.
Opening day was such a disaster that pretty much every press organization that attended the celebration had predicted the park's failure within one year.
It opened on a day that was 101 degrees and the street asphalt still wasn't dry, leading to it sticking to shoes. By the end of the first day, all but 2 of the 48 Autopia cars were crashed and about half the rides were broken.
Despite all that, park visitors loved it and attendance continued to grow day by day.
2. Need a real drink?
While many Disney fanatics may already know this one, others may find it surprising to know there is exactly one place in the entire park that serves alcoholic beverages.
The place is called Club 33 and it is a very exclusive club to get in. To gain entry, there is a ten year waiting list and admission is at least a thousand dollars. Supposedly, the food is good though.
3. Tomorrow Land is so outdated.
Or at least, the first version is by now. The only Tomorrow Land ride that still exists in its original state from the opening is Autopia, and even it was changed to fit with Cars the movie. Actually though, there is one major change in Autopia from how it was on opening day -there were originally no guide rail to keep people on track. Sometimes Disney was a little too trusting of the good of humans.
4. There's a Disney Underground.
It's not quite as exciting as it sounds though. Despite rumors, the area under the park isn't a massive underground city. There are many underground basements though, where cast can relax, change in and out of costumes and eat lunch in peace. Think of it like a few really big break rooms.
Disney World on the other hand, was built late enough that they have a full city underground.
5. Olympic sports anyone?
Just walking around the park over and over again is exercise enough for most people, but employees have the option of working out in the Matterhorn. Surely you didn't think that huge mountain was only used for one little ride did you? No, the Matterhorn is officially classified as a gym and has a full basketball court inside. In 1984, it was even certified as an official Olympic Stadium.
6. It's safe, but not 100% safe.
Despite persisting urban legends that claim no one ever died in the park, people have. At least 12 people have died there, reports vary as to whether some additional death tales are true or not. All things considered though, 12 deaths in over 50 years isn't that bad. Keep in mind, aside from dangerous rides, there is also a notable amount of gang violence at other Southern California amusement parks that doesn't occur as frequently at Disneyland. 7. Ever feel like you're being watched?
You might be. There are cameras everywhere. Aside from average security brigades, they even have special tasks forces with only a handful of things to focus on.
There are at least two special forces at the park, one dedicated to catching people using drugs at the park, and another dedicated to catching people who flash or flip off the cameras during the photo parts of the rides. If you've ever gotten a message saying your photo isn't available when you got off the ride, there's a good chance someone either flashed some breast or flipped the bird to the camera.
8. A ghostly Hazmat problem.
There are many reports of people trying to spill the ashes of loved ones in the Haunted Mansion. As nice of a thought as it is, there are plenty of ghosts in the Mansion already and if everyone dumped their ashes here, then the whole thing would be covered in dust. So, every time it happens, the Mansion needs to be closed and a hazmat team cleans it.
9. A pirate's life for Jack.
We all know that Johnny Depp is dang sexy, but just the character of Jack Sparrow? Apparently, a lot of women still think he's just as good as Depp. In Pirate's Booty, an ex-actor at Disneyland confessed how many women would try to hump him just for playing the character. The stories range from flirting to receiving napkins with naughty offers.
10. Words from beyond.
The telegraph clicking at the New Orleans' train station is ticking out the speech Disney gave out on the park's opening day. Traces of Disney are all over the park, for example his old apartment over the fire house on Main Street. They always leave the light on in his memory. Not only is it cute, but it's also rad that he got to live in the park.
The Five Best Luxury Electric Vehicles on the Market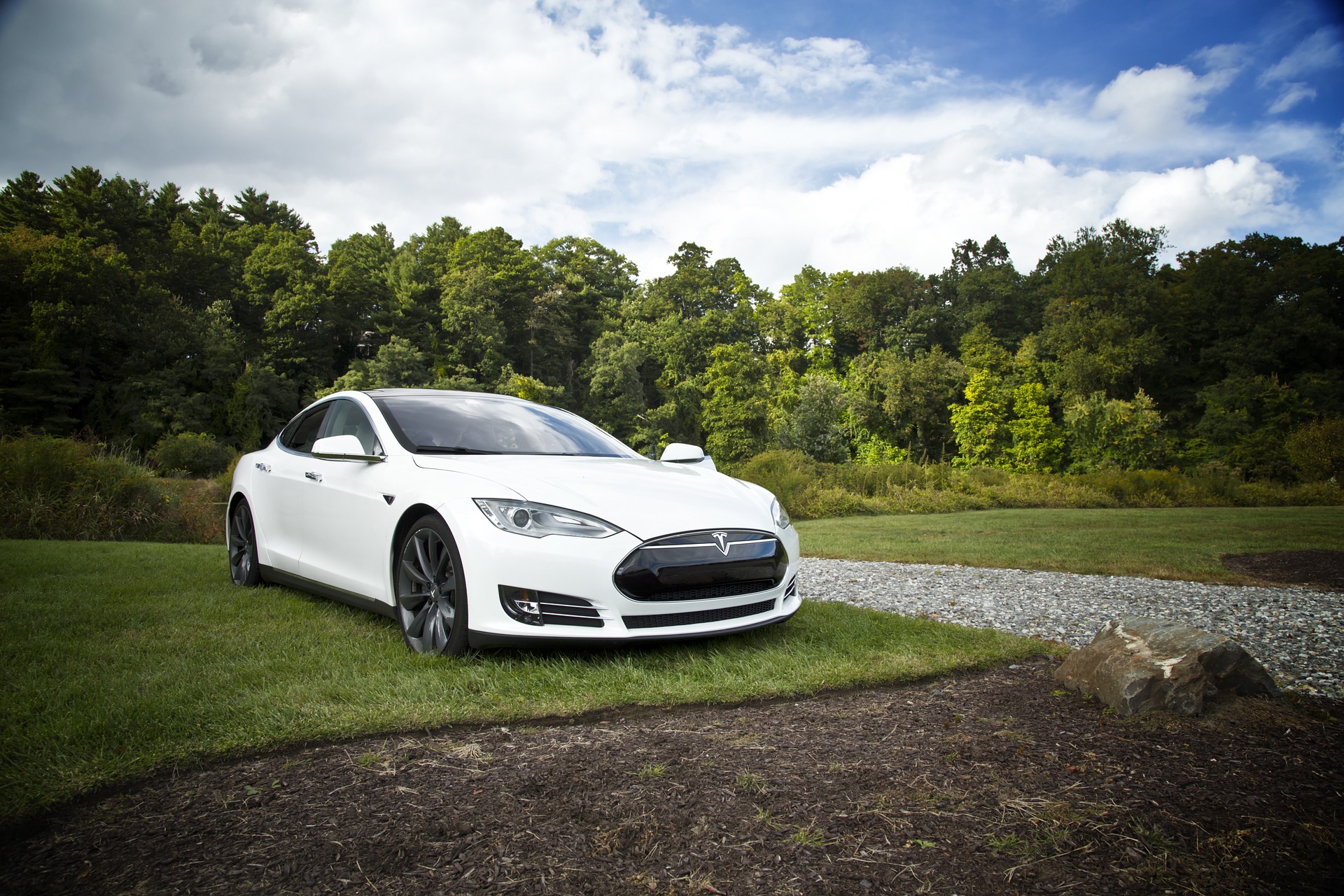 The electric vehicle market is growing rapidly. 2018 saw record numbers of new registrations in December alone, with over 65,000 EV's purchased. We normally associate electric vehicles with mid-range manufacturers such as Nissan, but luxury manufacturers are now entering the market themselves. Grange vehicles, who offer the stunning Jaguar E-Pace, are taking a look at five of the best luxury electric cars on the market today.
1) Tesla Model S
Tesla is a household name when it comes to EV's and the Model S is world famous. According to Tesla's official site, the company is 'accelerating the world's transition to sustainable energy. The Model S offers a hugely impressive 370-miles range and its Dual Motor All-Wheel Drive makes it a perfect drive in all weather conditions. Filled with an abundance of cutting-edge technology and an extremely spacious seating plan, this vehicle is the epitome of luxury.
2) Jaguar I-Pace
The Jaguar logo is instantly recognizable all over the world. Synonymous with great design, Jaguar is a brand that commands respect. Known for its power, the Jaguar may not be the first to roll off the tongue when you think about electric vehicles. However, the Jaguar I-Pace offers a superb 0-60mph in 4.5 seconds and offers up to 292 miles WLTP cycle. With amazing weight distribution, its electric motors deliver 696Nm of instant torque and sports car agility. The multi-award-winning model was named 2019 World Green Car and 2019 World Car Design of the Year at this year's World Car Awards. You can build the car to your own spec, or if you want a more budget-friendly model, a used Jaguar may be the better option.
3) Aston Martin Rapide E
The battery-powered Aston Martin Rapide E is perfect (if you have a spare £250,000)! Replacing the 552bhp 6.0-litre, V12 found in the engine bay of the Rapide S is a battery packing 800 volts and a 65khw capacity which will allow the equivalent of 602bhp. With a range of up to 310 miles, this car won't see you stuck as is so often the presumption (albeit it an archaic presumption). It will feature two electric motors which will drive a rear wheel each via an Xtract-developed transmission.
4) Range Rover P400e
Although the P400e isn't fully electric, the hybrid offers all of the benefits of an EV combined with the off-road abilities of Range Rover. It was first unveiled at the Los Angeles Auto Show last year. It can be driven in parallel hybrid mode, which combines both petrol and electric and is the default driving mode, or EV mode, which is perfect for zero emission journeys. It symbolizes the shift from petrol and diesel vehicles to electric, with Jaguar Land Rover to offer an electrified option by next year.
5) Porsche Taycan
In 2015, Porsche revealed it's first electric car concept, the Mission E but now the full production version has hit the dealerships. The Taycan is set to be a highly premium electric car that's set to rival Tesla's Model S. It's set to be unveiled at this year's Frankfurt Motor Show and is to lead the way for Porsche's attack on the electric vehicle sector, with the likes of the Macan to be transformed into a fully electric offering.
The Taycan's capabilities will see it able to reach 62mph in under 3.5 seconds and reach a maximum speed of 155mph. The move won't allow Porsche to lose its roots however, according to Oliver Blume, chairman of the Porsche executive board. He said: "We are resolutely taking on the challenge of electric mobility. Even with solely battery-powered sports cars, Porsche is remaining true to its philosophy and offering our customers the sportiest and technologically most sophisticated model in this market segment." The success of the electric vehicle market will undoubtedly revolutionize the automotive industry as a whole. Additionally, an increase in related services such as EV charging from suppliers such as Northern Powergrid  has meant that the market can continue to grow. It's clear that all car manufacturers, no matter what their status, have electric vehicles firmly in their sights. As the concept becomes more popular, prices will likely decrease and technology will continue to improve.