Most amazing brushes with death
You are here: Home / Cool Stories / Most amazing brushes with death
Most amazing brushes with death
Ferrari formula 1 driver Felipe Massa, 28, survived a freak accident in qualifying for the Hungarian Grand Prix in July, after he fell into a coma after fracturing his skull in two places.
Massa was struck by a spring – which can weigh anything up to a kilogram – that had worked loose from Rubens Barrichello's Brawn GP and was seen bouncing along the Hungaroring track before flying over the front of Massa's Ferrari that was travelling at 170mph. It struck the Brazilian on the helmet just over his left eye.
The team says he is recovering "very well" with speculation mounting that he could make a return to driving later this year.
* Noah Hodgkiss, 56, had a miracle escape when he was hit by a 100mph train in July as he went to retrieve his mobile phone from the railtracks after he failed to notice it thundering towards him because he has cataracts and hearing problems.
To make matters worse, the batteries on his hearing aid were flat and he had no idea the Cardiff to Birmingham passenger train was there until he glanced over his shoulder at the last second.
He flew several metres down the track in Tibberton, Worcestershire, but remained conscious until a dog walker heard his cries for help and dialled 999.
* Muhammet Dirlik, four, was knocked down a flight of concrete was hit by a car and survived after the driver swerved to avoid a dog in the road in the town of Sanliurfa, Turkey.
The boy is then seen picking himself up and running off, apparently unhurt after the car then smashed into a shop window just a metre away.
The entire incident, which occured in June this year, was captured on CCTV.
* Cem Tokac, 32, survived a collision between a lorry and a train in the Mediterranean port city of Mersin in February this year.
Propelled sideways, the lorry then swept over the Turkish man, who was standing beside the tracks in an incident that was captured on CCTV.
Mr Tokac, who suffered only minor injuries, said Feb 25 – the day of the incident – was his new birthday, adding: "Life is really beautiful."
* James Boole, a skydiver, fell 6,000ft without opening his parachute and lived after the 31 year-old from Tamworth, Staffs, crashed onto the snow-covered mountain in Russia while filming stunt that went wrong.
But despite suffering multiple injuries, he was rescued and flown home to Britain in a body brace after the accident in May this year.
Mr Boole, a father of one, described himself as "the luckiest man in the world".
* A base-jumper, Hans Lange, narrowly avoided serious injury when his parachute failed to open after he leapt off a mountain in Norway in September last year.
Mr Lange, who was performing the death-defying free-fall jump of his career in a specially-designed winged suit, lost control in Romsdalen and captured his ordeal on a camera attached to his suit.
Miraculously Mr Lange escaped with only a broken leg and a few cuts and bruises.
* A Chinese schoolboy archer, Liu Cheong, narrowly escaped serious injury after being shot through the eye by a friend, in December 2008, with the injury captured in a hospital X-ray image.
The arrow went through 11-year-old sharp shooter's eye socket, completely through his head and was only stopped by the back of his skull, doctors at Jida Hospital in Changchun, eastern China, said.
After surgeons spent four hours removing the 16 inch arrow – which had sunk more than four inches into the boy's head – and cut away part of it just to get him in the CT scann, the boy survived after the arrow had miraculously missed his brain.
* A five-year-old boy, Hugo Borbilas, became impaled on a cast-iron fence after he leaned on the family mailbox at his home in Darlington, Western Australia and lost his footing.
During the July, 2007, incident, an iron spike plunged five centimetres into his throat, narrowly missing his carotid artery, oesophagus, windpipe, all the major nerves in his neck and throat and just stopping short of his brain, the Sydney Morning Herald reported.
Doctors were amazed that he pulled himself off the spike and ran screaming to his mother and despite one of the main arteries in his neck being permanently blocked by a puncture he suffered no other lasting damage.
* A woman survived a suicide attempt in Northern Israel, after she walked onto a track before a high-speed train hurtled over her.
The unnamed woman, approached the crossing and purposely lay down between the tracks, footage of the incident captured by the Israeli Railroad Company, showed.
According to reports, after the train passes the woman unexpectedly walked away, apparently uninjured, and was taken to a psychiatric hospital, suffering only minor bruising to the head.
* A two-year-old girl, Alisha Zito, miraculously cheated death after plunging 130 feet, in Battersea, London, on to scaffolding platform in September 2007.
The little girl was playing with her brother and sister when she accidentally tumbled out of the seventh storey window, reports at the time suggested.
She survived with just a broken leg to show for her death-defying fall, after she was saved by the scaffolding platform, 30 feet off the ground.
The Five Best Luxury Electric Vehicles on the Market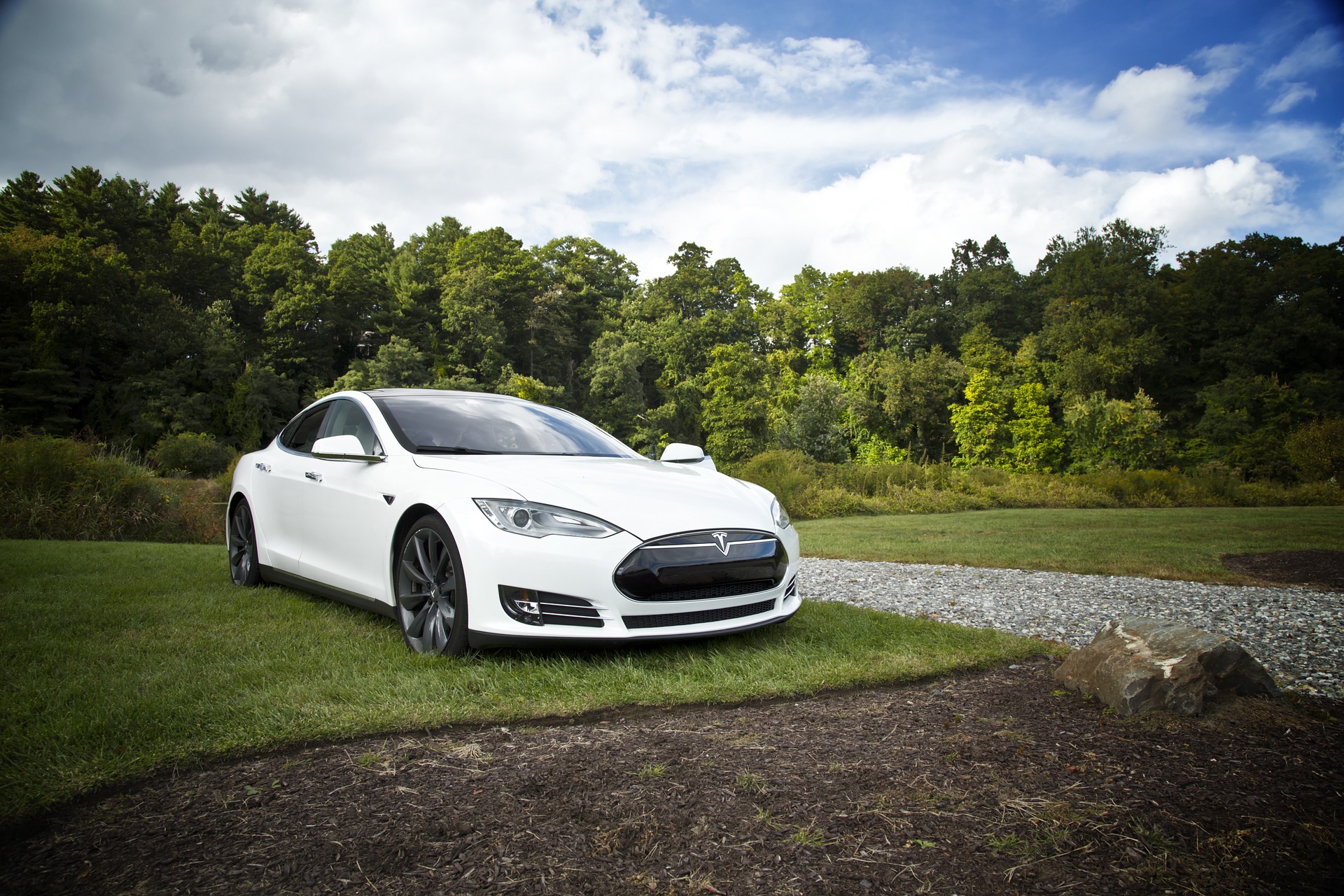 The electric vehicle market is growing rapidly. 2018 saw record numbers of new registrations in December alone, with over 65,000 EV's purchased. We normally associate electric vehicles with mid-range manufacturers such as Nissan, but luxury manufacturers are now entering the market themselves. Grange vehicles, who offer the stunning Jaguar E-Pace, are taking a look at five of the best luxury electric cars on the market today.
1) Tesla Model S
Tesla is a household name when it comes to EV's and the Model S is world famous. According to Tesla's official site, the company is 'accelerating the world's transition to sustainable energy. The Model S offers a hugely impressive 370-miles range and its Dual Motor All-Wheel Drive makes it a perfect drive in all weather conditions. Filled with an abundance of cutting-edge technology and an extremely spacious seating plan, this vehicle is the epitome of luxury.
2) Jaguar I-Pace
The Jaguar logo is instantly recognizable all over the world. Synonymous with great design, Jaguar is a brand that commands respect. Known for its power, the Jaguar may not be the first to roll off the tongue when you think about electric vehicles. However, the Jaguar I-Pace offers a superb 0-60mph in 4.5 seconds and offers up to 292 miles WLTP cycle. With amazing weight distribution, its electric motors deliver 696Nm of instant torque and sports car agility. The multi-award-winning model was named 2019 World Green Car and 2019 World Car Design of the Year at this year's World Car Awards. You can build the car to your own spec, or if you want a more budget-friendly model, a used Jaguar may be the better option.
3) Aston Martin Rapide E
The battery-powered Aston Martin Rapide E is perfect (if you have a spare £250,000)! Replacing the 552bhp 6.0-litre, V12 found in the engine bay of the Rapide S is a battery packing 800 volts and a 65khw capacity which will allow the equivalent of 602bhp. With a range of up to 310 miles, this car won't see you stuck as is so often the presumption (albeit it an archaic presumption). It will feature two electric motors which will drive a rear wheel each via an Xtract-developed transmission.
4) Range Rover P400e
Although the P400e isn't fully electric, the hybrid offers all of the benefits of an EV combined with the off-road abilities of Range Rover. It was first unveiled at the Los Angeles Auto Show last year. It can be driven in parallel hybrid mode, which combines both petrol and electric and is the default driving mode, or EV mode, which is perfect for zero emission journeys. It symbolizes the shift from petrol and diesel vehicles to electric, with Jaguar Land Rover to offer an electrified option by next year.
5) Porsche Taycan
In 2015, Porsche revealed it's first electric car concept, the Mission E but now the full production version has hit the dealerships. The Taycan is set to be a highly premium electric car that's set to rival Tesla's Model S. It's set to be unveiled at this year's Frankfurt Motor Show and is to lead the way for Porsche's attack on the electric vehicle sector, with the likes of the Macan to be transformed into a fully electric offering.
The Taycan's capabilities will see it able to reach 62mph in under 3.5 seconds and reach a maximum speed of 155mph. The move won't allow Porsche to lose its roots however, according to Oliver Blume, chairman of the Porsche executive board. He said: "We are resolutely taking on the challenge of electric mobility. Even with solely battery-powered sports cars, Porsche is remaining true to its philosophy and offering our customers the sportiest and technologically most sophisticated model in this market segment." The success of the electric vehicle market will undoubtedly revolutionize the automotive industry as a whole. Additionally, an increase in related services such as EV charging from suppliers such as Northern Powergrid  has meant that the market can continue to grow. It's clear that all car manufacturers, no matter what their status, have electric vehicles firmly in their sights. As the concept becomes more popular, prices will likely decrease and technology will continue to improve.