You are here: Home / Cool Stories / The Beast from the East
The Beast from the East
Nikolai Valuev is the tallest and heaviest recognized champion to this day, standing at 213 cm (about 7 feet) tall and weighing in at 145-150 kg (320-330 lb). He formerly had the nickname "The Beast from the East" but he now prefers to be styled "The Russian Giant."
Valuev was born on August 21, 1973, in Leningrad, Russian SFSR, Soviet Union . He is of Russian descent, but he also had a Tatar grandfather.He wooed his wife, Galya, with poetry that he composed himself. He has two young children, daughter Irina and son Grisha (Grigoriy). In his professional boxing career Valuev has been defeated only twice by Ruslan Chagaev and David Haye.Valuev is a Russian Orthodox Christian. During his youth he played water polo and basketball.
After an amateur career where he had a record of 23–0, with 16 knockouts, he became a professional fighter in 1993. His debut bout was against American John Morton, and Valuev beat him by knockout in the second round. In 1999 he took the Russian heavyweight title and in 2000 he won a Pan-Asian title.Valuev propelled himself into a position to fight for a world title with victories over Bob Mirovic, Otis Tisdale, Paolo Vidoz, Gerald Nobles, Attila Levin, and Clifford Etienne. He was not the favourite with bookies such as bwin.com/en/boxing for many of these fights too.
In 2005, Valuev squared off with WBA heavyweight champion John Ruiz, and won a twelve-round majority-decision. Two judges favored Valuev by scores of 116–114 and 116–113, while the third saw the fight as a 114–114 draw — enough to give Valuev the title. This victory came after narrowly defeating Larry Donald on points in the title elimination bout.
In June 2006, in his first defence of the WBA Heavyweight Championship, Nikolai Valuev (then 44–0, 33 KOs) defeated challenger Owen Beck (25–3, 18 KOs) by a third-round technical knockout in Hannover, Germany.
In October 2006, Valuev fought Monte Barrett and defeated him with a technical knockout in the 11th round, for Valuev's 45th win. Barrett was knocked down twice in the 8th and once in the 11th round, but managed to get up. After being knocked down for the final time in the eleventh round, his trainer James Ali Basheer jumped into the ring to stop the fight.
In January 2007, Valuev fought Jameel McCline (38–6–3, 23 KOs) in St. Jakobshalle, Basel, Switzerland. Valuev won the match, successfully defending his title, after McCline was not able to continue the bout after injuring his knee when throwing a punch near the end of the 3rd round.
In the tournament to determine who would next challenge Valuev for his title, Ruslan Chagaev from Uzbekistan beat John Ruiz, who lost his championship to Valuev in 2005. The title defense was held on April 14, 2007. Chagaev defeated Valuev by a majority decision (111–111, 115–113 and 114–114).Valuev changed trainers, from Manuel Gabrielian to Alexander Zimin, who coached the old Soviet Union amateur boxing team.On September 29, 2007, Valuev won against Jean-Francois Bergeron in Oldenburg, Germany, by a 12-round unanimous decision (118–111 on all three cards).
In a 16 February 2008, title eliminator, Valuev defeated former titleholder Sergei Liakhovich from Belarus, winning every round at the Nuremberg Arena in Germany. The victory earned Valuev the right to face Chagaev for the WBA title again, the only man who had defeated him in his boxing career. He was scheduled to face Chagaev for his WBA title on 5 July 2008, but Chagaev pulled out with an injury. Valuev instead fought John Ruiz for the vacant title on 30 August 2008 and the WBA decided to make Chagaev "Champion In Recess". Valuev defeated Ruiz by unanimous decision to regain the WBA heavyweight championship, with Valuev and Chagaev set to fight no later than 26 June 2009 to determine who the WBA regarded as their champion. Their scheduled rematch on May 30, 2009 was cancelled due to Chagaev's viral infection and on 24 July 2009, when the WBA published their Official Ratings as of June 2009, Chagaev was no longer the "Champion In Recess" but the #1 challenger instead.
Valuev's first title defence of his second reign as WBA Champion was against the 46-year old, four-time heavyweight champion of the world, Evander Holyfield, on 20 December 2008, a match Valuev won on a points decision that was controversial since some observers felt that Holyfield had won the most rounds.
Valuev's first role in a movie was a cameo appearance in the German film 7 Zwerge – Der Wald ist nicht genug in 2006. In 2008 Valuev played the main role in the film Stonehead by Philip Yankovskiy, playing an ex-boxer who lost his memory. The film took the main prize at the movie festival "Window to Europe". After the success of Stonehead, it was announced Valuev is being filmed in two new films at the same time.
Valuev has written a book in Russian called My 12 Rounds, with the help of prominent Russian journalist Konstantin Osipov. The book discusses his life in general and his boxing career in particular. For that book, Valuev received an award from the government of Saint Petersburg.
The Five Best Luxury Electric Vehicles on the Market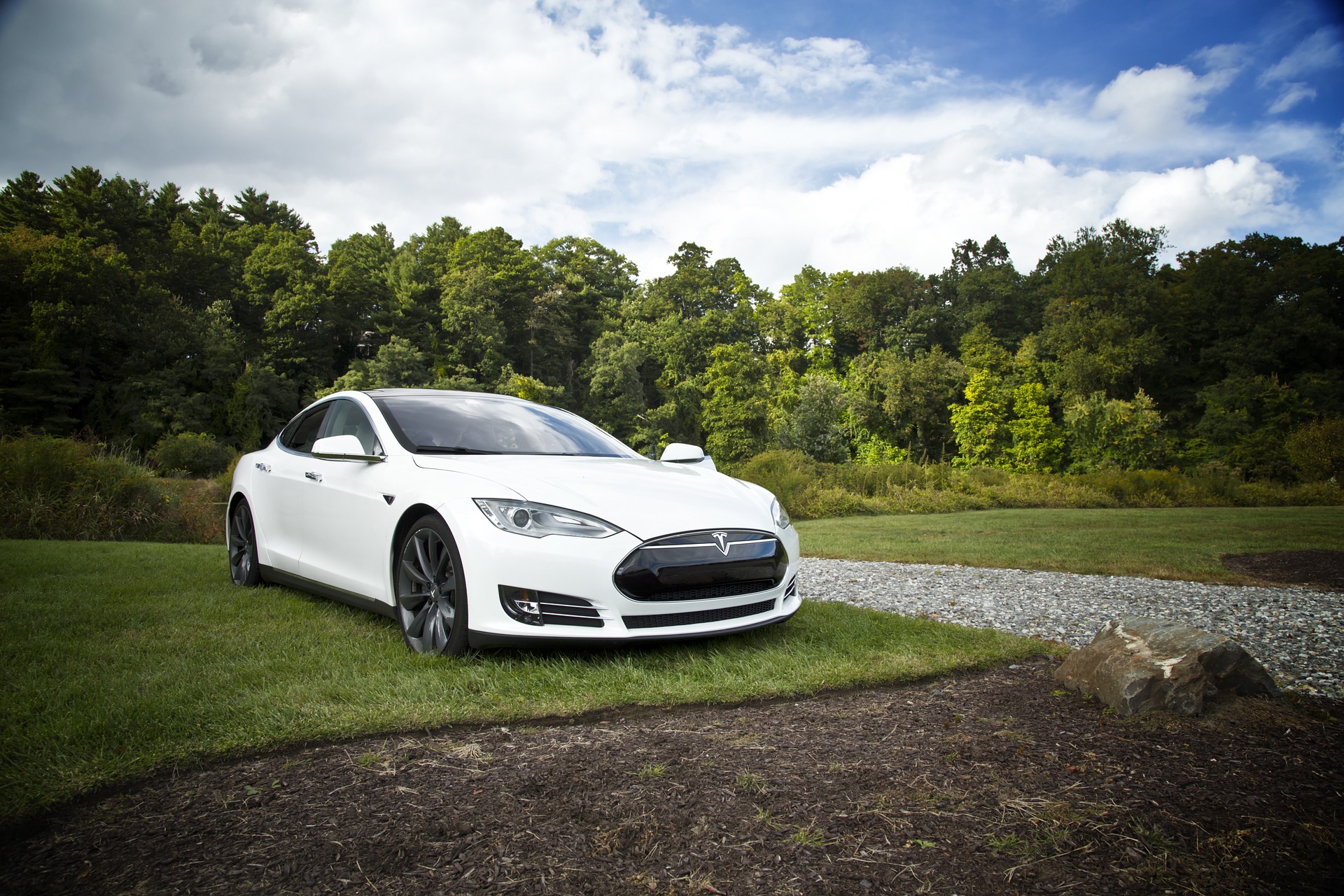 The electric vehicle market is growing rapidly. 2018 saw record numbers of new registrations in December alone, with over 65,000 EV's purchased. We normally associate electric vehicles with mid-range manufacturers such as Nissan, but luxury manufacturers are now entering the market themselves. Grange vehicles, who offer the stunning Jaguar E-Pace, are taking a look at five of the best luxury electric cars on the market today.
1) Tesla Model S
Tesla is a household name when it comes to EV's and the Model S is world famous. According to Tesla's official site, the company is 'accelerating the world's transition to sustainable energy. The Model S offers a hugely impressive 370-miles range and its Dual Motor All-Wheel Drive makes it a perfect drive in all weather conditions. Filled with an abundance of cutting-edge technology and an extremely spacious seating plan, this vehicle is the epitome of luxury.
2) Jaguar I-Pace
The Jaguar logo is instantly recognizable all over the world. Synonymous with great design, Jaguar is a brand that commands respect. Known for its power, the Jaguar may not be the first to roll off the tongue when you think about electric vehicles. However, the Jaguar I-Pace offers a superb 0-60mph in 4.5 seconds and offers up to 292 miles WLTP cycle. With amazing weight distribution, its electric motors deliver 696Nm of instant torque and sports car agility. The multi-award-winning model was named 2019 World Green Car and 2019 World Car Design of the Year at this year's World Car Awards. You can build the car to your own spec, or if you want a more budget-friendly model, a used Jaguar may be the better option.
3) Aston Martin Rapide E
The battery-powered Aston Martin Rapide E is perfect (if you have a spare £250,000)! Replacing the 552bhp 6.0-litre, V12 found in the engine bay of the Rapide S is a battery packing 800 volts and a 65khw capacity which will allow the equivalent of 602bhp. With a range of up to 310 miles, this car won't see you stuck as is so often the presumption (albeit it an archaic presumption). It will feature two electric motors which will drive a rear wheel each via an Xtract-developed transmission.
4) Range Rover P400e
Although the P400e isn't fully electric, the hybrid offers all of the benefits of an EV combined with the off-road abilities of Range Rover. It was first unveiled at the Los Angeles Auto Show last year. It can be driven in parallel hybrid mode, which combines both petrol and electric and is the default driving mode, or EV mode, which is perfect for zero emission journeys. It symbolizes the shift from petrol and diesel vehicles to electric, with Jaguar Land Rover to offer an electrified option by next year.
5) Porsche Taycan
In 2015, Porsche revealed it's first electric car concept, the Mission E but now the full production version has hit the dealerships. The Taycan is set to be a highly premium electric car that's set to rival Tesla's Model S. It's set to be unveiled at this year's Frankfurt Motor Show and is to lead the way for Porsche's attack on the electric vehicle sector, with the likes of the Macan to be transformed into a fully electric offering.
The Taycan's capabilities will see it able to reach 62mph in under 3.5 seconds and reach a maximum speed of 155mph. The move won't allow Porsche to lose its roots however, according to Oliver Blume, chairman of the Porsche executive board. He said: "We are resolutely taking on the challenge of electric mobility. Even with solely battery-powered sports cars, Porsche is remaining true to its philosophy and offering our customers the sportiest and technologically most sophisticated model in this market segment." The success of the electric vehicle market will undoubtedly revolutionize the automotive industry as a whole. Additionally, an increase in related services such as EV charging from suppliers such as Northern Powergrid  has meant that the market can continue to grow. It's clear that all car manufacturers, no matter what their status, have electric vehicles firmly in their sights. As the concept becomes more popular, prices will likely decrease and technology will continue to improve.