SonicMaster Music Box: Wish Your Valentine in a Unique Manner
You are here: Home / Cool Stories / SonicMaster Music Box: Wish Your Valentine in a Unique Manner
SonicMaster Music Box: Wish Your Valentine in a Unique Manner
Are you in need of sending greetings or expressing your feelings in a unique manner? Do you wish to make sure that your unique idea can get a nod of appreciation and happiness from the receiver? If yes, then it is time for you to use one of the niftiest web applications of recent times: the SonicMaster Music Box. This one of a kind application has been created by none other than ASUS.  It has been launched by the laptop giant to promote their new music line of laptops: The SonicMaster. This application can be used by one and all. At this moment, you will not find a groovier way of sending musical greetings to your friends, relatives or that special someone.
SonicMaster Music Box allows you to choose from one of their six music characters, upload an image of yourself and allow the character to sing a small tune of your choice. Once the image is uploaded, you can impose it on your selected character. There is an option of playing a default tune (separate one for every character) or you can upload your own. The customized character (with your image) will dance and sing on your selected tune. Once it has been uploaded, you have the option of sharing it with everyone (your family, friends or your partner) using emails or social media networks and encourage them to upload a tune of their own.
Are you thinking that the SonicMaster Music Box, with so much on offer, is too complicated to use? If you are, then prepare yourself for a surprise. It is one of the easiest webapps, which you would have ever come across. You can use the application and upload your tune following simple steps, which have been aptly described on the website.
So, if you have not already come across SonicMaster Music Box, it is time for you to visit the official website to get close and personal with this wonderful application. With Valentine's Day not far off, you can surprise that special someone in your life with this customized card. It will make sure that your feelings are properly sent to the recipient.
This article is sponsored by Asus.
The Five Best Luxury Electric Vehicles on the Market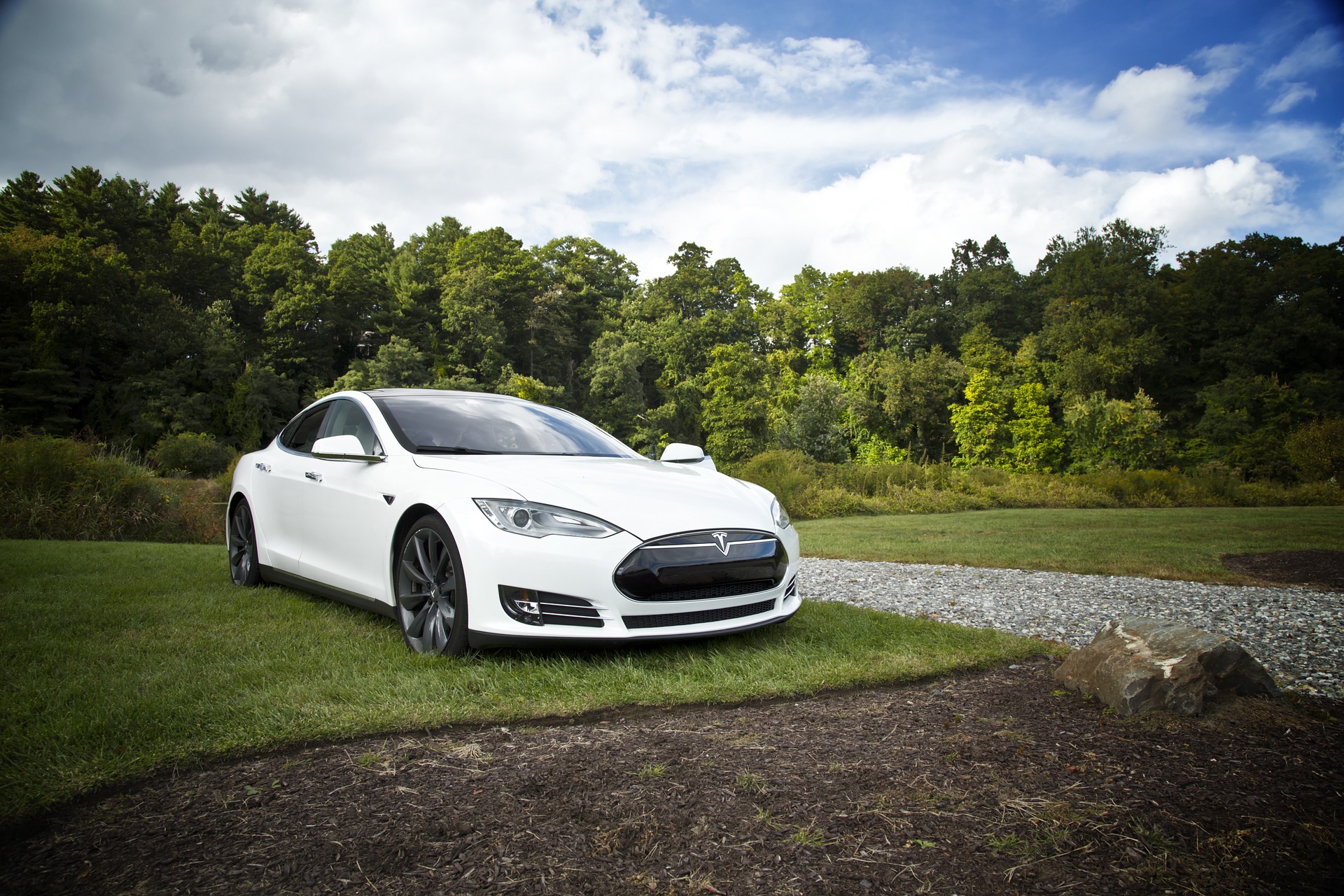 The electric vehicle market is growing rapidly. 2018 saw record numbers of new registrations in December alone, with over 65,000 EV's purchased. We normally associate electric vehicles with mid-range manufacturers such as Nissan, but luxury manufacturers are now entering the market themselves. Grange vehicles, who offer the stunning Jaguar E-Pace, are taking a look at five of the best luxury electric cars on the market today.
1) Tesla Model S
Tesla is a household name when it comes to EV's and the Model S is world famous. According to Tesla's official site, the company is 'accelerating the world's transition to sustainable energy. The Model S offers a hugely impressive 370-miles range and its Dual Motor All-Wheel Drive makes it a perfect drive in all weather conditions. Filled with an abundance of cutting-edge technology and an extremely spacious seating plan, this vehicle is the epitome of luxury.
2) Jaguar I-Pace
The Jaguar logo is instantly recognizable all over the world. Synonymous with great design, Jaguar is a brand that commands respect. Known for its power, the Jaguar may not be the first to roll off the tongue when you think about electric vehicles. However, the Jaguar I-Pace offers a superb 0-60mph in 4.5 seconds and offers up to 292 miles WLTP cycle. With amazing weight distribution, its electric motors deliver 696Nm of instant torque and sports car agility. The multi-award-winning model was named 2019 World Green Car and 2019 World Car Design of the Year at this year's World Car Awards. You can build the car to your own spec, or if you want a more budget-friendly model, a used Jaguar may be the better option.
3) Aston Martin Rapide E
The battery-powered Aston Martin Rapide E is perfect (if you have a spare £250,000)! Replacing the 552bhp 6.0-litre, V12 found in the engine bay of the Rapide S is a battery packing 800 volts and a 65khw capacity which will allow the equivalent of 602bhp. With a range of up to 310 miles, this car won't see you stuck as is so often the presumption (albeit it an archaic presumption). It will feature two electric motors which will drive a rear wheel each via an Xtract-developed transmission.
4) Range Rover P400e
Although the P400e isn't fully electric, the hybrid offers all of the benefits of an EV combined with the off-road abilities of Range Rover. It was first unveiled at the Los Angeles Auto Show last year. It can be driven in parallel hybrid mode, which combines both petrol and electric and is the default driving mode, or EV mode, which is perfect for zero emission journeys. It symbolizes the shift from petrol and diesel vehicles to electric, with Jaguar Land Rover to offer an electrified option by next year.
5) Porsche Taycan
In 2015, Porsche revealed it's first electric car concept, the Mission E but now the full production version has hit the dealerships. The Taycan is set to be a highly premium electric car that's set to rival Tesla's Model S. It's set to be unveiled at this year's Frankfurt Motor Show and is to lead the way for Porsche's attack on the electric vehicle sector, with the likes of the Macan to be transformed into a fully electric offering.
The Taycan's capabilities will see it able to reach 62mph in under 3.5 seconds and reach a maximum speed of 155mph. The move won't allow Porsche to lose its roots however, according to Oliver Blume, chairman of the Porsche executive board. He said: "We are resolutely taking on the challenge of electric mobility. Even with solely battery-powered sports cars, Porsche is remaining true to its philosophy and offering our customers the sportiest and technologically most sophisticated model in this market segment." The success of the electric vehicle market will undoubtedly revolutionize the automotive industry as a whole. Additionally, an increase in related services such as EV charging from suppliers such as Northern Powergrid  has meant that the market can continue to grow. It's clear that all car manufacturers, no matter what their status, have electric vehicles firmly in their sights. As the concept becomes more popular, prices will likely decrease and technology will continue to improve.