The 12 Worst People to Gamble With In Vegas
You are here: Home / Cool Stories / The 12 Worst People to Gamble With In Vegas
The 12 Worst People to Gamble With In Vegas
Vegas is America's Tijuana, but without needing to sit on a toilet for 2 days afterwards. Some of the people you meet in Vegas are so shady it can make you feel like the city had been controlled by a bunch of mobsters. Between your pupils never adjusting to the epileptic flashing lights and the shear amount of free booze you consume, you probably never noticed the characters you are losing your life savings with nor how seedy they are. For any serious player who is crazy enough to actually try beating the house, these seedy characters are as annoying as Ray Romano's voice going through puberty. Here are the 12 Worst People to Gamble With in Vegas.
12.) The Hot Blonde with Massive Boobs at the Blackjack table Sure she's better to look at than your 66-year old dealer who has worked the graveyard shift a few years too many, but you can't expect to be able to make any money with those two massive distractions at the table. You may ask why you should care about making money when there's more appealing matter to attend to. Well as any Vegas veteran will tell you….There's a few other venues in Vegas which have about 42 hotter distractions who will attend to you if you make money now. Plus, she's not going to be as impressed with your stack of $1 chips as you think she is.
11.) The Guy Who Bets on Red AND Black and then Celebrates Winning  These are the same people who go up to their room at 2am, drink a few Heinekens from the mini-bar, watch Pulp Friction, only to end up playing some "Solitaire" themselves, and then tell their friends they "scored" in Vegas.
This guy knows every obscure poker player in the world and just happens to have played with all of them even though he's at a $1/$2 No Limit table. I'm sure he's just trying to build his bankroll back up before he takes on Phil Hellmuth.
9.) The Guy Who's Been in Vegas for 3 days and Hasn't Seen his Hotel Room
This guy has stains on his favorite club shirt from one too many drunken trips to the Round Table Buffet at Excaliber. If you couldn't tell he was on a 3 day bender from the stench of Captain Morgan and of buffet bacon just give him 22 seconds and he'll tell you. Despite his disheveled appearance he's still trying to pick up any girl holding a yard glass half filled with a hurricane. Even if he is successful, any girl who can overlook his appearance has a questionable pedigree and….not everything stays in Vegas.
8.) The Guy Who Was "Way Up"
As soon as you hear "I was way up just 2 hours ago", you know that's an amateur. They clearly didn't ever expect to be up in the first place and just want everyone to know that after 3 hands they briefly were. Now that they believe their skill is not at fault, they can rationalize losing their iPhone fund to bad cards.
Who am I kidding…Who doesn't love her. You know the saying in craps "It's good luck for a first-timer to blow on your dice before you shoot". That saying also doubles as my life mantra.
6.) The Person Who has to Ask the Dealer What They would Do
This guy watched 21 on the plane, and is now a card counting guru. Yet the guru has a 16, the dealer is showing a 5 and they still have to ask what the odds are. And you have to sit through the dealer breaking it down for them in hopes that the card counting savant has enough chips left over to tip them on the next rotation.
This is exactly where the casino wants you. Drunk enough to take the dealer's bust card, yet capable enough to Let It Ride. It's the casino's magic formula: Free drinks, no sleep and an ATM never more than a 37-second stumble away. Unfortunately, there's nothing more painful than waiting on this guy to realize it's his bust card to take.
4.) "Let's Go to the Strip Club" Guy
He's best dealt with by letting him know that it's 11am, you were just there 5 hours ago, and to give it a rest. Besides, at this hour the strippers working there are the Tara Reid squad ….botched boob jobs and a nickel-a-day coke habits.
3.) The Statistician This Monday morning quarterback lets you know exactly what the odds dictate that you should have done on that last hand since you didn't use your fraction of a percent advantage. Yet, they still don't have the rocks to call an all-in with their 51% advantage.
2) Silent Asian Assassin
You've seen the 40 year old Asian woman who doesn't say a word for hours, but has a chip stack that looks like the skyline of NYC. No one is sure how she got so many…but we can only assume that she learned her mastery in a Shaolin temple.
1.) The Poor Friend
He shows up with $60 and expects that to last him 3 days, including meals. He never bets after 1pm, when the table limits go above $5, and you most likely will find him at O'Shea's, basking in the glory of the $2 blackjack tables and $1 hot dogs.
Bonus Feature: How to become one of the worst people to gamble with
Finally, if you want to become one of the worst people to gamble with, I present to you the Buge Hoobs Tour de Strip. We think it's going to revolutionize Vegas, and that casinos will finally be able to afford to build that extra wing.
The rules of the Tour de Strip are quite simple: Without any sleep, visit all 17 major casinos on the Strip Spend at least 1 hour in each casino Have at least 1 drink in each casino Play a different game in consecutive casinos Whoever has the most money at the end (or is still standing) wins! Note: This may be modified to Tour de Strippers by substituting strip clubs for casinos and lap dances for gambling.
The Five Best Luxury Electric Vehicles on the Market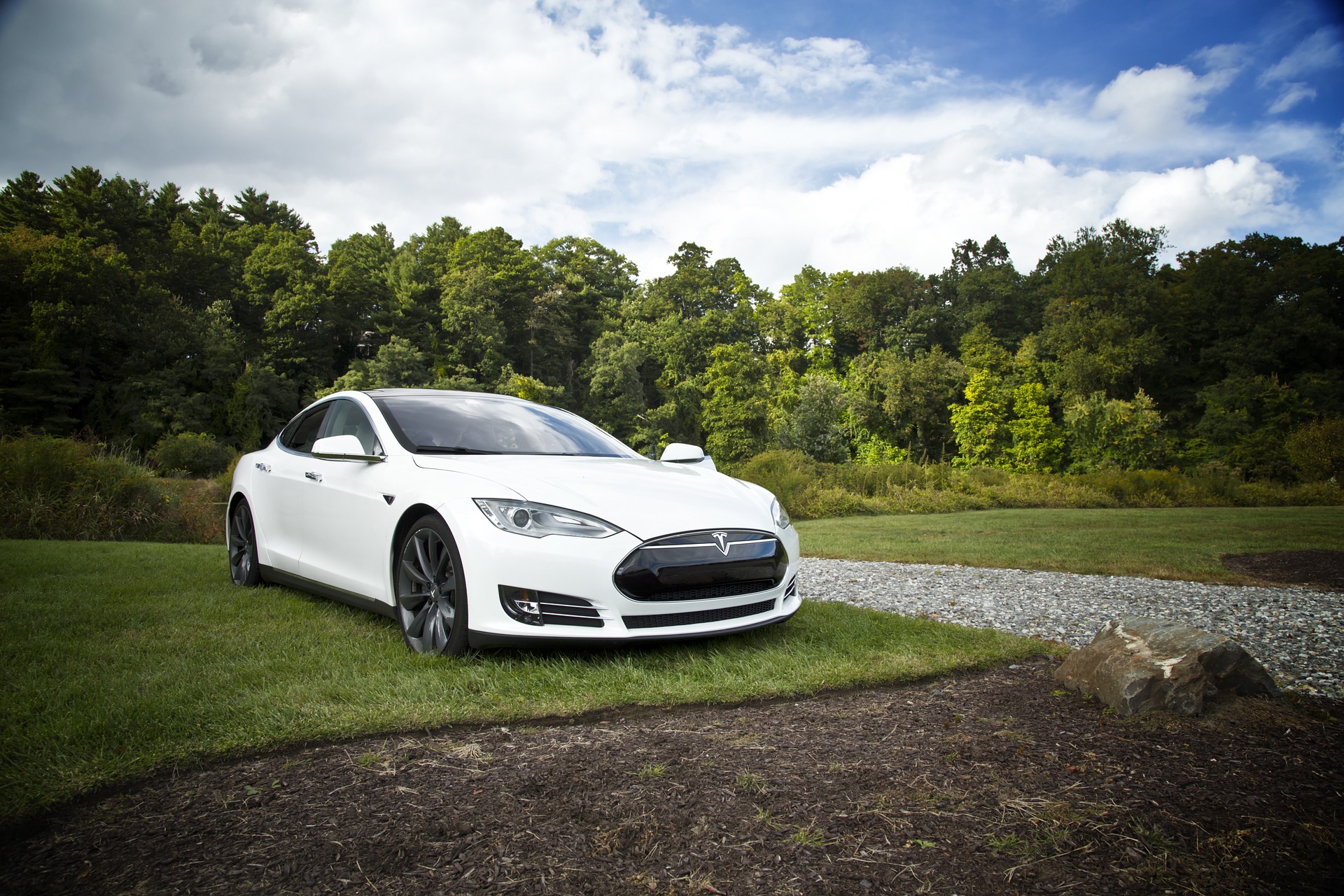 The electric vehicle market is growing rapidly. 2018 saw record numbers of new registrations in December alone, with over 65,000 EV's purchased. We normally associate electric vehicles with mid-range manufacturers such as Nissan, but luxury manufacturers are now entering the market themselves. Grange vehicles, who offer the stunning Jaguar E-Pace, are taking a look at five of the best luxury electric cars on the market today.
1) Tesla Model S
Tesla is a household name when it comes to EV's and the Model S is world famous. According to Tesla's official site, the company is 'accelerating the world's transition to sustainable energy. The Model S offers a hugely impressive 370-miles range and its Dual Motor All-Wheel Drive makes it a perfect drive in all weather conditions. Filled with an abundance of cutting-edge technology and an extremely spacious seating plan, this vehicle is the epitome of luxury.
2) Jaguar I-Pace
The Jaguar logo is instantly recognizable all over the world. Synonymous with great design, Jaguar is a brand that commands respect. Known for its power, the Jaguar may not be the first to roll off the tongue when you think about electric vehicles. However, the Jaguar I-Pace offers a superb 0-60mph in 4.5 seconds and offers up to 292 miles WLTP cycle. With amazing weight distribution, its electric motors deliver 696Nm of instant torque and sports car agility. The multi-award-winning model was named 2019 World Green Car and 2019 World Car Design of the Year at this year's World Car Awards. You can build the car to your own spec, or if you want a more budget-friendly model, a used Jaguar may be the better option.
3) Aston Martin Rapide E
The battery-powered Aston Martin Rapide E is perfect (if you have a spare £250,000)! Replacing the 552bhp 6.0-litre, V12 found in the engine bay of the Rapide S is a battery packing 800 volts and a 65khw capacity which will allow the equivalent of 602bhp. With a range of up to 310 miles, this car won't see you stuck as is so often the presumption (albeit it an archaic presumption). It will feature two electric motors which will drive a rear wheel each via an Xtract-developed transmission.
4) Range Rover P400e
Although the P400e isn't fully electric, the hybrid offers all of the benefits of an EV combined with the off-road abilities of Range Rover. It was first unveiled at the Los Angeles Auto Show last year. It can be driven in parallel hybrid mode, which combines both petrol and electric and is the default driving mode, or EV mode, which is perfect for zero emission journeys. It symbolizes the shift from petrol and diesel vehicles to electric, with Jaguar Land Rover to offer an electrified option by next year.
5) Porsche Taycan
In 2015, Porsche revealed it's first electric car concept, the Mission E but now the full production version has hit the dealerships. The Taycan is set to be a highly premium electric car that's set to rival Tesla's Model S. It's set to be unveiled at this year's Frankfurt Motor Show and is to lead the way for Porsche's attack on the electric vehicle sector, with the likes of the Macan to be transformed into a fully electric offering.
The Taycan's capabilities will see it able to reach 62mph in under 3.5 seconds and reach a maximum speed of 155mph. The move won't allow Porsche to lose its roots however, according to Oliver Blume, chairman of the Porsche executive board. He said: "We are resolutely taking on the challenge of electric mobility. Even with solely battery-powered sports cars, Porsche is remaining true to its philosophy and offering our customers the sportiest and technologically most sophisticated model in this market segment." The success of the electric vehicle market will undoubtedly revolutionize the automotive industry as a whole. Additionally, an increase in related services such as EV charging from suppliers such as Northern Powergrid  has meant that the market can continue to grow. It's clear that all car manufacturers, no matter what their status, have electric vehicles firmly in their sights. As the concept becomes more popular, prices will likely decrease and technology will continue to improve.