Top Poisonous Foods We Love To Eat
You are here: Home / Cool Stories / Top Poisonous Foods We Love To Eat
Top Poisonous Foods We Love To Eat
Everyday we chow down on food produced from plants that carry deadly poisons. Most of the time we don't need to be concerned with this as the mass production of fruit and vegetables ensures that we are usually safe, but from time to time people accidentally kill themselves by unwittingly eating the wrong part of a plant. In order to ensure that this never happens to you, I have put together a list of the most commonly seen poisons that we come in to contact with in our kitchens.
Mushrooms
We have all heard of toadstools – and know that they are poisonous, but what many people don't know is that a toadstool is actually a mushroom, not a separate type of plant. Toadstool is slang for "poisonous mushroom". While there are some useful signs that a mushroom is poisonous, they are not consistent and all mushrooms of unknown origin should be considered dangerous to eat. Some of the things you can look for to try to determine whether a mushroom is poisonous are: it should have a flat cap with no bumps, it should have pink or black gills (poisonous mushrooms often have white gills), and the gills should stay attached to the cap (not the stalk) if you pull it off. But remember, while this is generally true of many types of mushroom, it is not always true.
Elderberry
Elderberry trees are very attractive and quite large. They are covered with thousands of tiny flowers which have a delicate scent. The flowers are used mainly for making elderflower liqueur and soda. Sometimes the flowers are eaten after being battered and deep fried. But beneath the pretty surface lurks danger! The roots and some other parts of the elderberry tree are highly poisonous and will cause severe stomach problems. So next time you decide to pick some elderberry flowers for eating, be sure to eat just the flowers.
Castor Oil
Castor oil, the bane of many of our childhoods, is regularly added to candies, chocolate, and other foods. Furthermore, many people still consume a small amount daily or force it on their unwilling children. Fortunately the castor oil we buy is carefully prepared, because the castor bean is so deadly, that it takes just one bean to kill a human, and four to kill a horse. The poison is ricin, which is so toxic that workers who collect the seeds have strict safety guidelines to prevent accidental death. Despite this, many people working in the fields gathering the seeds suffer terrible side-effects.
Almonds
Almonds are one of the most useful and wonderful of seeds (it is not a nut as many people would have you believe). It has a unique taste and its excellent suitability for use in cooking have made it one of the most popular ingredients in pastry kitchens for centuries. The most flavorsome almonds are bitter almonds (as opposed to "sweet" almonds). They have the strongest scent and are the most popular in many countries. But there is one problem: they are full of cyanide. Before consumption, bitter almonds must be processed to remove the poison. Despite this requirement, some countries make the sale of bitter almonds illegal (New Zealand regretfully is one of them). As an alternative, you can use the pip from an apricot stone which has a similar flavor and poison content. Heating destroys the poison. In fact, you may not know that it is now illegal in the USA to sell raw almonds – all almonds sold are now heat-treated to remove traces of poison and bacteria.
Cherries
Cherries are a very popular fruit – used in cooking, liqueur production, or eaten raw. They are from the same family as plums, apricots, and peaches. All of the previously mentioned fruits contain highly poisonous compounds in their leaves and seeds. Almonds are also a member of this family but they are the only fruit which is harvested especially for its seeds. When the seeds of cherries are crushed, chewed, or even slightly injured, they produce prussic acid (hydrogen cyanide). Next time you are eating cherries, remember not to suck on or chew the pip.
Apples
Like the previous two items, apple seeds also contain cyanide – but obviously in much smaller doses. Apple seeds are very often eaten accidentally but you would need to chew and consume a fairly high number to get sick. There are not enough seeds in one apple to kill, but it is absolutely possible to eat enough to die. I recommend avoiding apple eating competitions! Incidentally, if you want to eat an apple and find a worm in it (and hopefully not half a worm), you can drop it in a bowl of salt water which will kill the worm.
Rhubarb
Rhubarb is a very underrated plant – it produces some of the nicest tasting puddings and is incredibly easy to grow at home. Rhubarb is something of a wonder plant – in addition to an unknown poison in its leaves, they also contain a corrosive acid. If you mix the leaves with water and soda, it becomes even more potent. The stems are edible (and incredibly tasty) and the roots have been used for over 5,000 years as a laxitive and poop-softener.
Tomatoes
First off, a little interesting trivia: in the US, thanks to a US Supreme Court decision in 1893, tomatoes are vegetables. In the rest of the world they are considered to be fruit (or more accurately, a berry). The reason for this decision was a tax on vegetables but not fruit. You may also be interested to know that technically, a tomato is an ovary. The leaves and stems of the tomato plant contain a chemical called "Glycoalkaloid" which causes extreme nervousness and stomach upsets. Despite this, they can be used in cooking to enhance flavor, but they must be removed before eating. Cooking in this way does not allow enough poison to seep out but can make a huge difference in taste. Finally, to enhance the flavor of tomatoes, sprinkle a little sugar on them. Now we just need to work out whether they are "toe-mah-toes" or "toe-may-toes".
Potatoes
Potatoes have appeared in our history books since their introduction to Europe in the 16th century. Unfortunately they appear largely due to crop failure and severe famine, but they will be forever the central vegetable of most western families daily diet. Potatoes (like tomatoes) contain poison in the stems and leaves – and even in the potato itself if left to turn green (the green is due to a high concentration of the glycoalkaloid poison). Potato poisoning is rare, but it does happen from time to time. Death normally comes after a period of weakness and confusion, followed by a coma. The majority of cases of death by potato in the last fifty years in the USA have been the result of eating green potatoes or drinking potato leaf tea.
The Five Best Luxury Electric Vehicles on the Market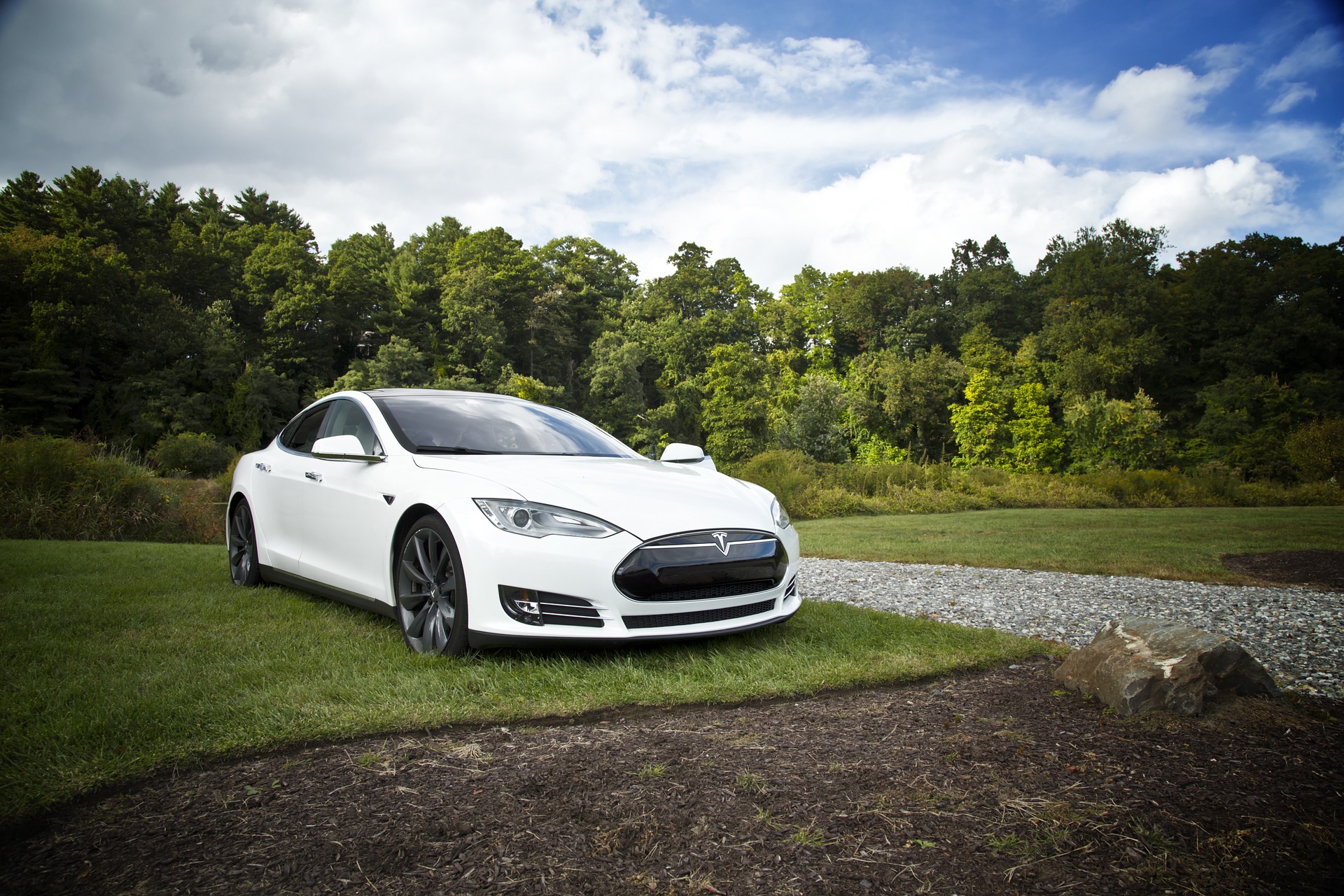 The electric vehicle market is growing rapidly. 2018 saw record numbers of new registrations in December alone, with over 65,000 EV's purchased. We normally associate electric vehicles with mid-range manufacturers such as Nissan, but luxury manufacturers are now entering the market themselves. Grange vehicles, who offer the stunning Jaguar E-Pace, are taking a look at five of the best luxury electric cars on the market today.
1) Tesla Model S
Tesla is a household name when it comes to EV's and the Model S is world famous. According to Tesla's official site, the company is 'accelerating the world's transition to sustainable energy. The Model S offers a hugely impressive 370-miles range and its Dual Motor All-Wheel Drive makes it a perfect drive in all weather conditions. Filled with an abundance of cutting-edge technology and an extremely spacious seating plan, this vehicle is the epitome of luxury.
2) Jaguar I-Pace
The Jaguar logo is instantly recognizable all over the world. Synonymous with great design, Jaguar is a brand that commands respect. Known for its power, the Jaguar may not be the first to roll off the tongue when you think about electric vehicles. However, the Jaguar I-Pace offers a superb 0-60mph in 4.5 seconds and offers up to 292 miles WLTP cycle. With amazing weight distribution, its electric motors deliver 696Nm of instant torque and sports car agility. The multi-award-winning model was named 2019 World Green Car and 2019 World Car Design of the Year at this year's World Car Awards. You can build the car to your own spec, or if you want a more budget-friendly model, a used Jaguar may be the better option.
3) Aston Martin Rapide E
The battery-powered Aston Martin Rapide E is perfect (if you have a spare £250,000)! Replacing the 552bhp 6.0-litre, V12 found in the engine bay of the Rapide S is a battery packing 800 volts and a 65khw capacity which will allow the equivalent of 602bhp. With a range of up to 310 miles, this car won't see you stuck as is so often the presumption (albeit it an archaic presumption). It will feature two electric motors which will drive a rear wheel each via an Xtract-developed transmission.
4) Range Rover P400e
Although the P400e isn't fully electric, the hybrid offers all of the benefits of an EV combined with the off-road abilities of Range Rover. It was first unveiled at the Los Angeles Auto Show last year. It can be driven in parallel hybrid mode, which combines both petrol and electric and is the default driving mode, or EV mode, which is perfect for zero emission journeys. It symbolizes the shift from petrol and diesel vehicles to electric, with Jaguar Land Rover to offer an electrified option by next year.
5) Porsche Taycan
In 2015, Porsche revealed it's first electric car concept, the Mission E but now the full production version has hit the dealerships. The Taycan is set to be a highly premium electric car that's set to rival Tesla's Model S. It's set to be unveiled at this year's Frankfurt Motor Show and is to lead the way for Porsche's attack on the electric vehicle sector, with the likes of the Macan to be transformed into a fully electric offering.
The Taycan's capabilities will see it able to reach 62mph in under 3.5 seconds and reach a maximum speed of 155mph. The move won't allow Porsche to lose its roots however, according to Oliver Blume, chairman of the Porsche executive board. He said: "We are resolutely taking on the challenge of electric mobility. Even with solely battery-powered sports cars, Porsche is remaining true to its philosophy and offering our customers the sportiest and technologically most sophisticated model in this market segment." The success of the electric vehicle market will undoubtedly revolutionize the automotive industry as a whole. Additionally, an increase in related services such as EV charging from suppliers such as Northern Powergrid  has meant that the market can continue to grow. It's clear that all car manufacturers, no matter what their status, have electric vehicles firmly in their sights. As the concept becomes more popular, prices will likely decrease and technology will continue to improve.