5 League of Legends Events To Get You Into Esports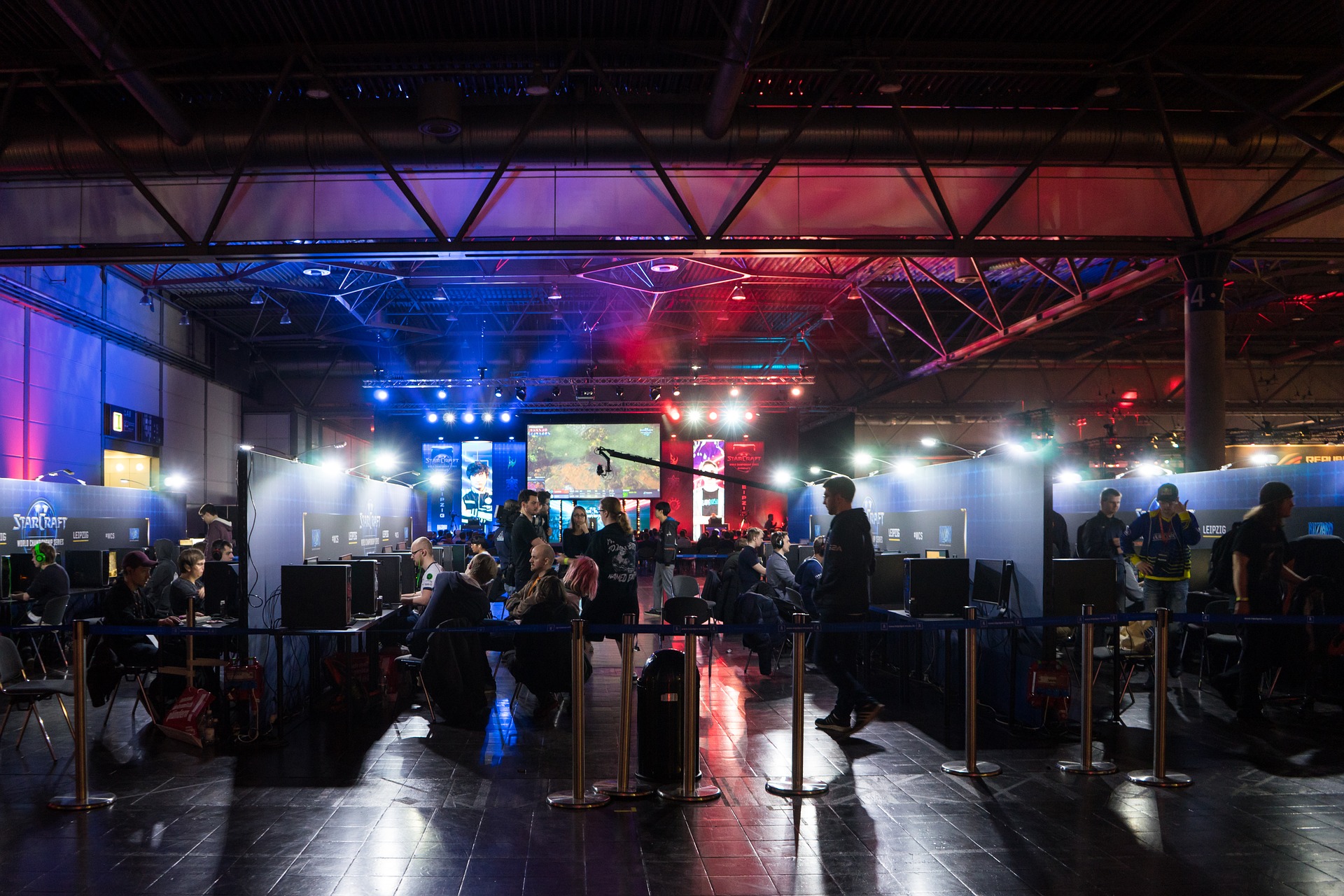 League of Legends has emerged as the world's most popular esport after enjoying an astronomical rise to prominence over the past decade. Its dominance over the competitive gaming scene looks set to continue well into the 2020s thanks to its strong infrastructure and its large and passionate community of fans.
For the uninitiated, LoL is a multiplayer online battle arena game that pits two teams of five against one another. They must battle to destroy the enemy's base, while protecting their own structure, and the resulting action is generally spectacular. Want to see what all the fuss is about? These are the top five LoL events to get you into esports:
LPL Spring
China has emerged as the dominant force in the global LoL scene after teams hailing from the country won the last two World Championships. The LPL – short for League of Legends Pro League – is the top level of professional LoL in China, and each year it is divided into two splits: LPL Spring and LPL Summer.
The Spring event begins in mid-January and it runs all the way until April 5, when a champion will be crowned. Invictus Gaming surged to victory at LPL Spring 2019, but FunPlus Phoenix seized the LPL Summer 2019 crown and then went on to win the Worlds, so it is the favorite in the League of Legends betting odds this time around.
There is a great deal of exciting action to look forward to over the coming months. The 16 teams play one another in a group stage and the top eight progress to the playoffs. You can stream the matches from anywhere in the world and you will be treated to some dazzling feats of individual and collective brilliance.
LoL works so well as an esport because it is really easy to get into, but it is a deep game with an exceptionally high skill ceiling. That allows a small cohort of superstar gamers to emerge, and right now the best in the business ply their trade in the LPL, so tune in to watch the likes of FunPlus Phoenix and IG battle on Summoner's Rift.
LCS Spring
There are four main leagues dotted around the world – one in China, another in Korea, one in Europe and one in North America. There is a huge range of smaller leagues, but these are the big four. LCS is the North American tournament and it follows a similar format to LPL.
The league is bursting with teams from world famous franchises like Team Liquid, Team SoloMid, Cloud9 and 100Thieves, which is owned by Drake, Scooter Braun and Dan Gilbert. Team Liquid has dominated it in recent years winning the past two LCS Spring and LCS Summer seasons. Yet the competition is ferocious and you are guaranteed to see exciting showdowns whenever you tune in.
This year, a trio of big names are returning to LCS, as Evil Geniuses, Immortals and Dignitas have re-joined the 10-team league after making lavish signings. 100T should be formidable this year after snapping up Meteos, CodySun and ryoma, while Evil Geniuses now boast Kumo, Svenskeren, Jiizuke, Bang, Zeyzal and Deftly, which is an exciting line-up. These roster changes should make for an intriguing competition and it will be fascinating to see if anyone can dethrone TL.
Mid-Season Invitational
MSI is the second biggest event in the LoL calendar. It takes place between the spring and summer splits and it brings together the top teams from all four big leagues to battle for an international prize.
It typically offers at least $1 million in prize money and the prestige associated with clinching the trophy is huge. Last year Team Liquid went all the way to the grand finals after pulling off a sensational victory over reigning world champions Invictus Gaming. Yet they then lost to European team G2, who were surging with confidence after vanquishing Korean powerhouse SK Telecom T1 in their semi-final.
MSI will provide the first opportunity in 2020 for LoL fans to see all of the world's best players under one roof. You can expect to see magnificent displays of skill from the likes of Faker, Doinb, Jankos, JackeyLove and Clid. It promises to be a riot.
LCK Summer
LoL is a way of life for many Koreans. Teams from its top tier, LCK, dominated the World Championships for a five-year period between 2013 and 2017, and everyone associated with the scene will be desperate to return to the summit of the global LoL scene in 2020.
Watch LCK matches to see some of the most talented individuals on the planet and to gasp at the stunning levels of strategy the teams achieve. The meta is not as aggressive as the LPL, nor is at as disciplined, but the technical skill on display is peerless and you will be wowed by the jaw-dropping plays on show.
The LCK is dealing with the fallout from Griffin's managerial scandal, which filled the free agency pool with a number of big names. Leading teams like T1, KT Rolster and DragonX have rebuilt their rosters from scratch, and it is a fascinating time to be an LCK viewer. Things should have settled down by the Summer split, and it will be intriguing to see the best teams jostling for position in the build-up to the Worlds.
World Championship
The LoL World Championship is the biggest esports tournament of the year. It has previously boasted more viewers than the Super Bowl, and that has helped the competitive gaming scene earn widespread media coverage across the globe.
It pulls together the top teams from LPL, LCS, LCK and LEC – the European league – along with qualifiers from across the globe, and thrusts them into battle. The stakes are high – prize money stood at $2.25 million last year – and success here represents the pinnacle of any LoL player's career, so it will be an emotional rollercoaster.
It will be exhilarating to see if China can maintain its dominance in 2020, or if Korea can return to the summit, or indeed if a North American or European team can pull off an upset. This highly entertaining event is certain to turn you into an esports enthusiast.
Navigating the Online Gambling World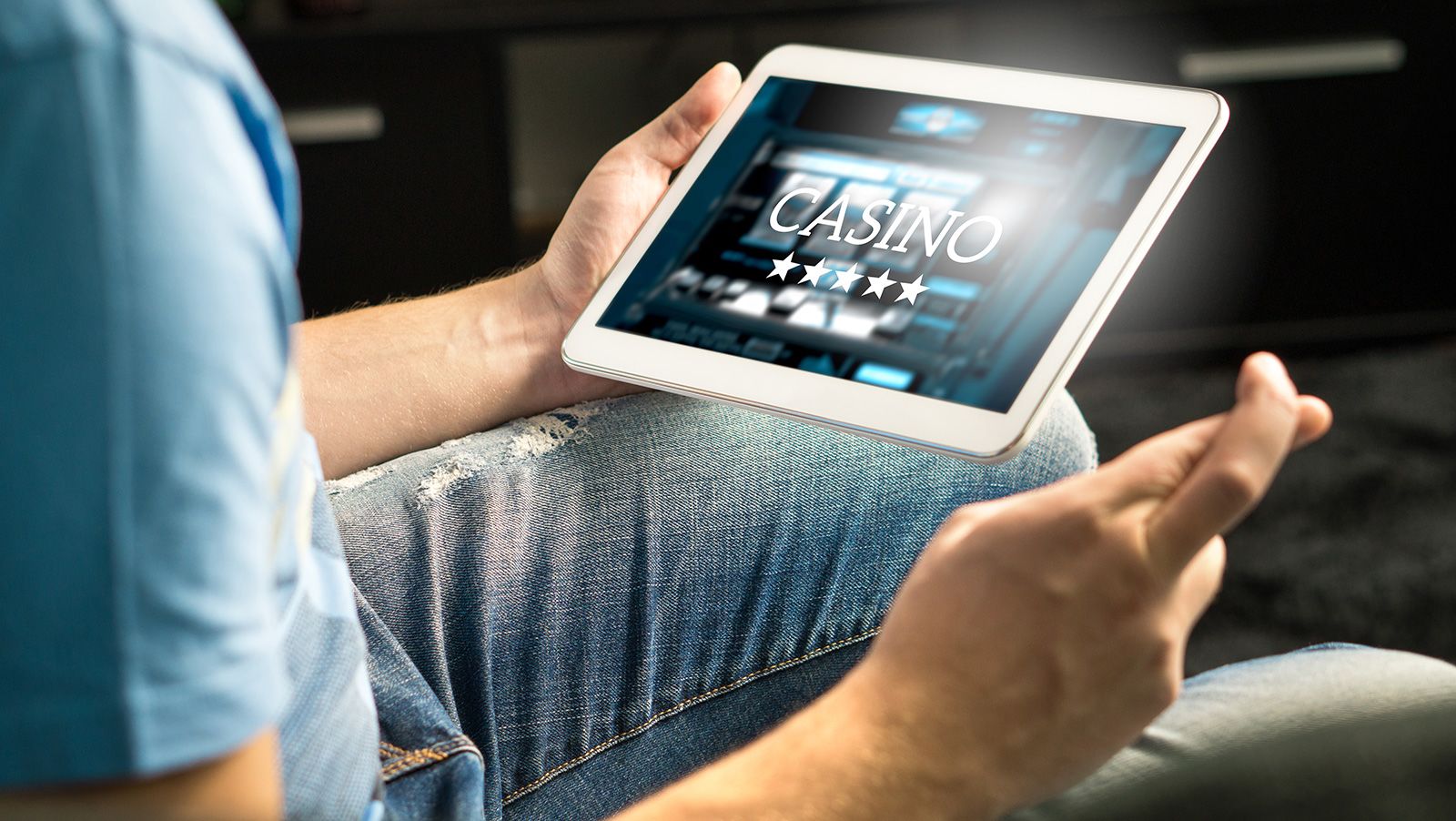 Over the past twenty years online gambling has consistently been something many people enjoy. Regulations do not make things easy for the companies sometimes, but many people do like what the industry has evolved into. Now it can feel like your in a casino while in bed due to the live dealers available now. Of course if you do not like the pressure of playing live with time limits and other limiting features you can always play by yourself against a computerized game.
Live Dealers
I know it sounds weird but if you have not yet seen this many places like schmittscasino.com offer this service. Typically you can choose between the basics like blackjack and roulette but if you are a little more adventurous you can opt for one of the casinos original games which usually is a spin the wheel games.
When playing live blackjack you would pick a table that suits you based on the budget you have. Select your seat and deposit money. What you will see is a dealer behind a typical blackjack table except everything like the lettering is enlarged so you can see better.  The hands are dealt and then a box will pop up for you to make a decision like hit, stand, split, or double. The dealer will deal out your cards and depending on the outcome of the hand you will either gain the money or be debited from your account.
Slots
Online sites usually have hundreds of different slots to choose from. One thing to keep in mind is that just because a slot machine says five cents does not mean that each bet is five cents. You could play one hundred lines and your five cent bet turns into a five dollar one. They can be fun though, and the winnings on a single spin could change your life at any time.
Welcome Bonuses
If you choose to play online at a place that does not offer a welcome bonus then you are playing at the wrong online casino. Since it is such a competitive industry, they are offering extremely generous bonuses just for making a deposit.
Overall it is hard to find the right place to play. Just make sure you find a place that has suitable software so there are no lags which can be very bad. Good luck!
Tips for Going to Vegas for the World Series of Poker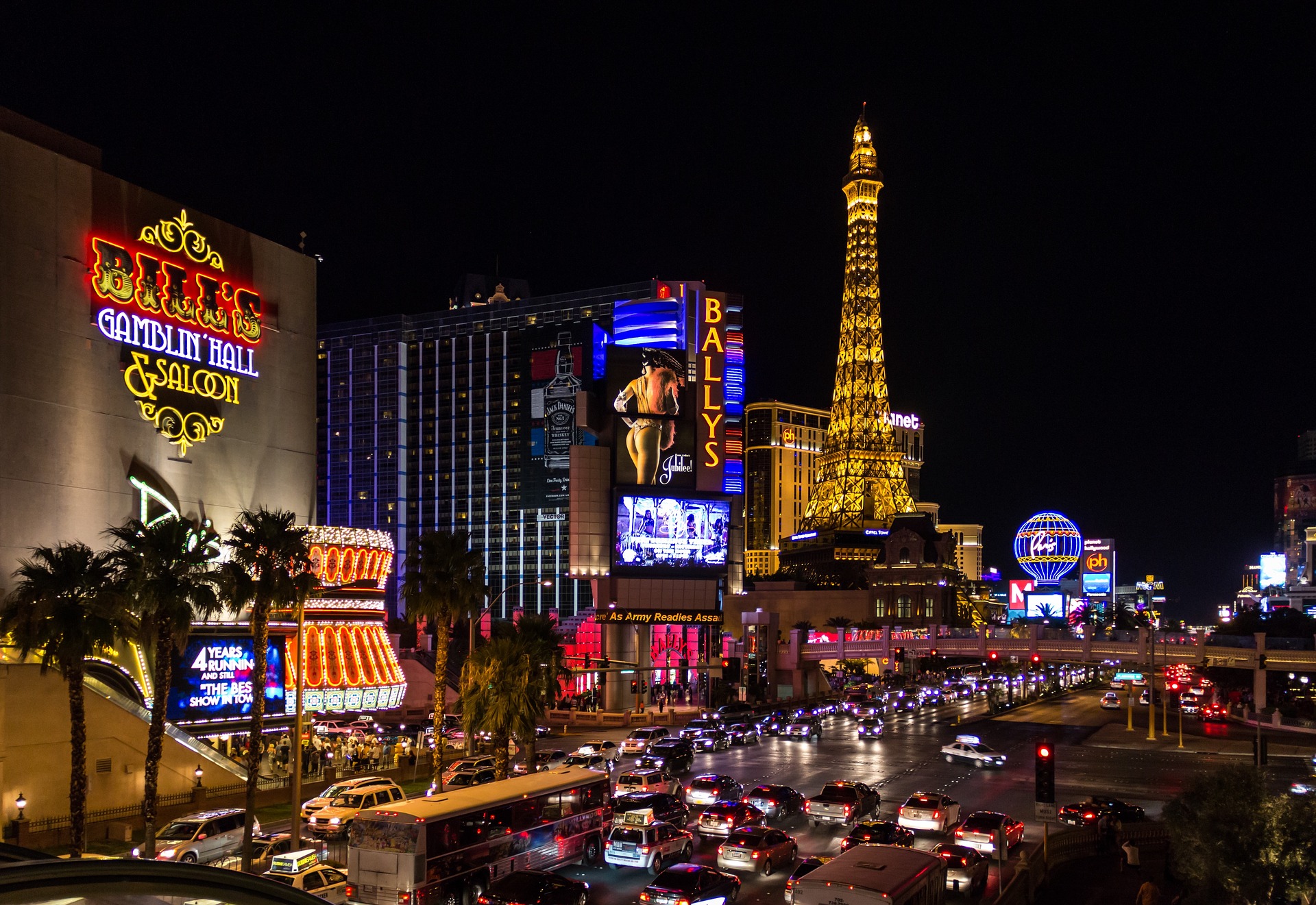 The world series of poker is now getting underway with a few tournaments having been played already. This year there is a huge difference in how many of the tournaments are played since now some of them are online. Every June there is a huge migration of poker players that make there way from hometown casinos to Las Vegas. None of these tournaments have easy playing fields so for those that are able to walk away with a bracelet have accomplished something truly remarkable. The first tournament of the year had over twenty-eight thousand entrants with a first-place prize of well over a million dollars. This is live changing money, so it is important to prepare beforehand.
Playing Online
Many people opt to play tournament online in preparation for the hundreds of tournaments offered in Vegas. The great thing about these is you literally have a casino at your fingertips where you never actually have to leave the house. Furthermore, you are able to enter in multiple tournaments at a time allowing you to play a ton more hands compared to players to prefer live.  For the best casino bonus you are going to have to do some research but there are great options out there.
Finding a flight
Depending on which part of the country you are in Vegas is usually a common flight offered making it cheaper than most. I always opt for the cheaper airlines like spirit since they can be half the price of other airlines like Jetblue. From most places in the country Vegas is a few hour flight away so being cramped for that period of time is worth it when every dollar counts.
Living Accommodations
If you are going to be spending most of the summer in Vegas then it is not going to be worth it to stay at a hotel. Rentals are actually dirt cheap compared to other cities. If you look online there are so many sublets around that time since everyone knows that during the WSOP there are tens of thousands of extra people visiting Vegas on top of the regular tourists.
Overall you are going to want to have some great money management skills. It is so easy to get upset and fire away at a tournament you cannot afford. Just remember to use your head this summer when it comes to making decisions.
Smartphones have Created a Conducive Environment for Internet Casinos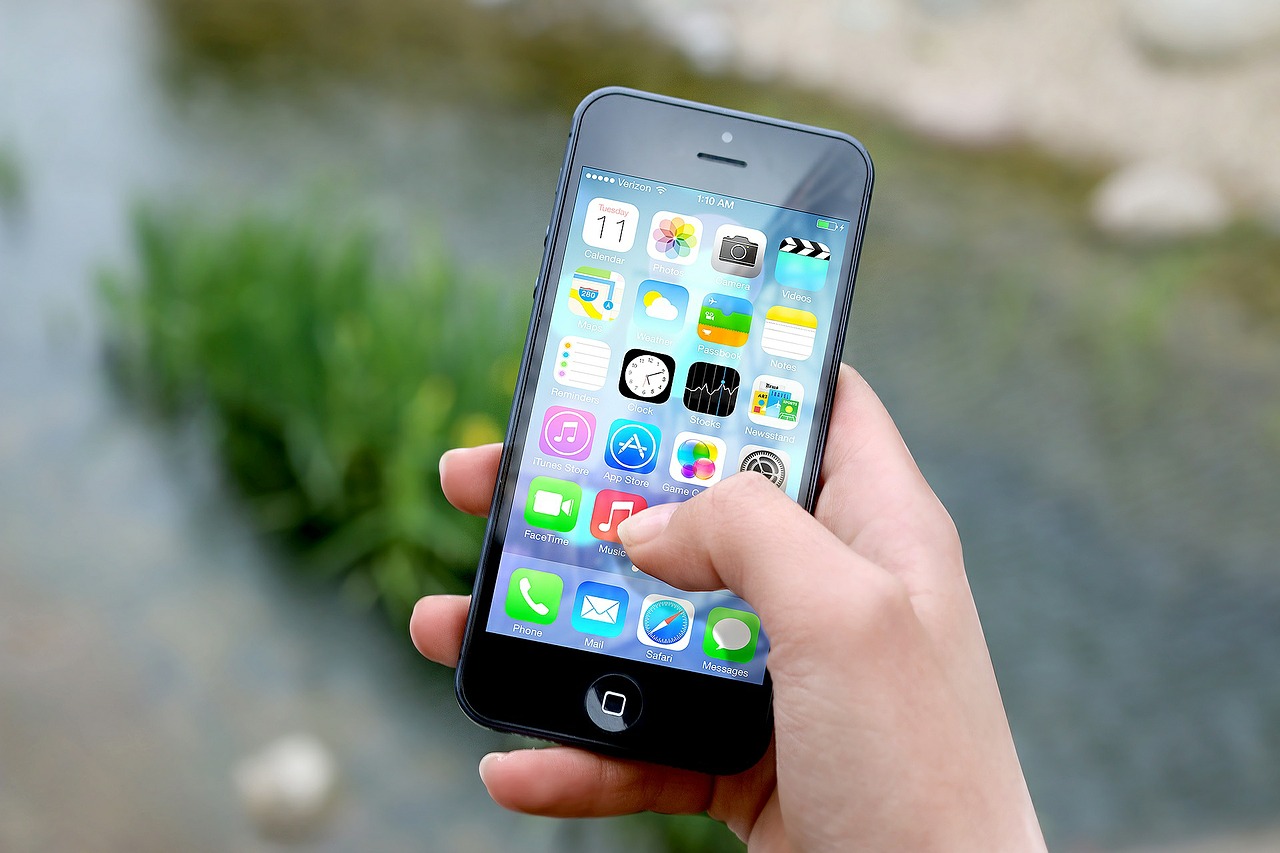 You are just a few clicks away from winning an exclusive Jackpots and exploring the fantastic world of internet casinos. Mobile phones have created a conducive environment for internet casinos.
The existence of smartphones has enabled many people to engage in online betting, racing, and gambling. Last year the predicted expenditure of online casino players was $50.6 Billion and it is reported that there is an increase of $5billion per annum. Therefore numbers have increased for 2018. To safeguard your personal datas and privacy you should use a Vpn as described here by Anonymster. To help speed up your internet first check out speedcheck.org
You might ask yourself why switch to mobile online gambling and leave the lavish life of luxury, expensive leisure or the land-based casino adrenaline.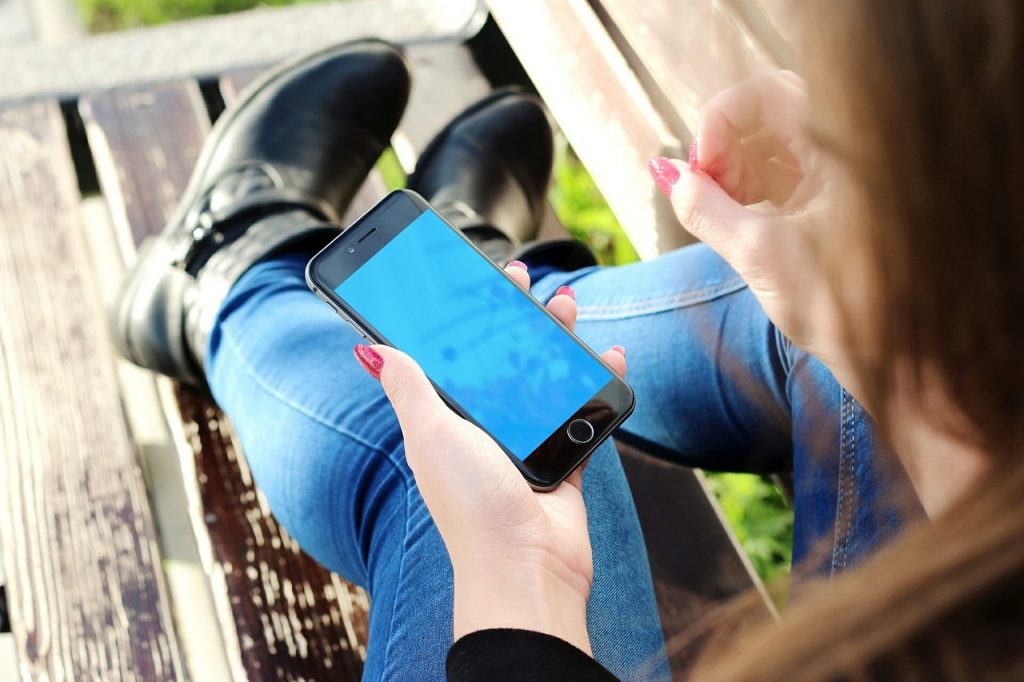 Variety Gaming
Today top rated online casinos offer more gaming options when compared to land-based casinos. This is because internet casinos are not limited in terms of space or tables for gambling. You do not have to make a table reservation or wait for someone to quit a game so that you get your turn.
Bonuses and promotions
Online Casinos are just as rewarding as land-based casinos. They have a lucrative range of bonuses, promotions and comps. By introducing such means of encouragement they keep motivating players and lure new gamblers to play games on their sites. Real money casino online bonuses and promotions include Welcoming package bonus, free spins, exclusive casino bonuses and others.
Also, promotional gifts are awarded to regular members at the beginning of the month or any other holiday, especially festive season. Just login into a casino website to collect the freebies.
Play anytime and anywhere
Gambling can be done in the comfort of your home. You are just a few clicks away from enjoying gambling wherever you are as long as you are connected to the internet.