Jennifer Explores Thong Sala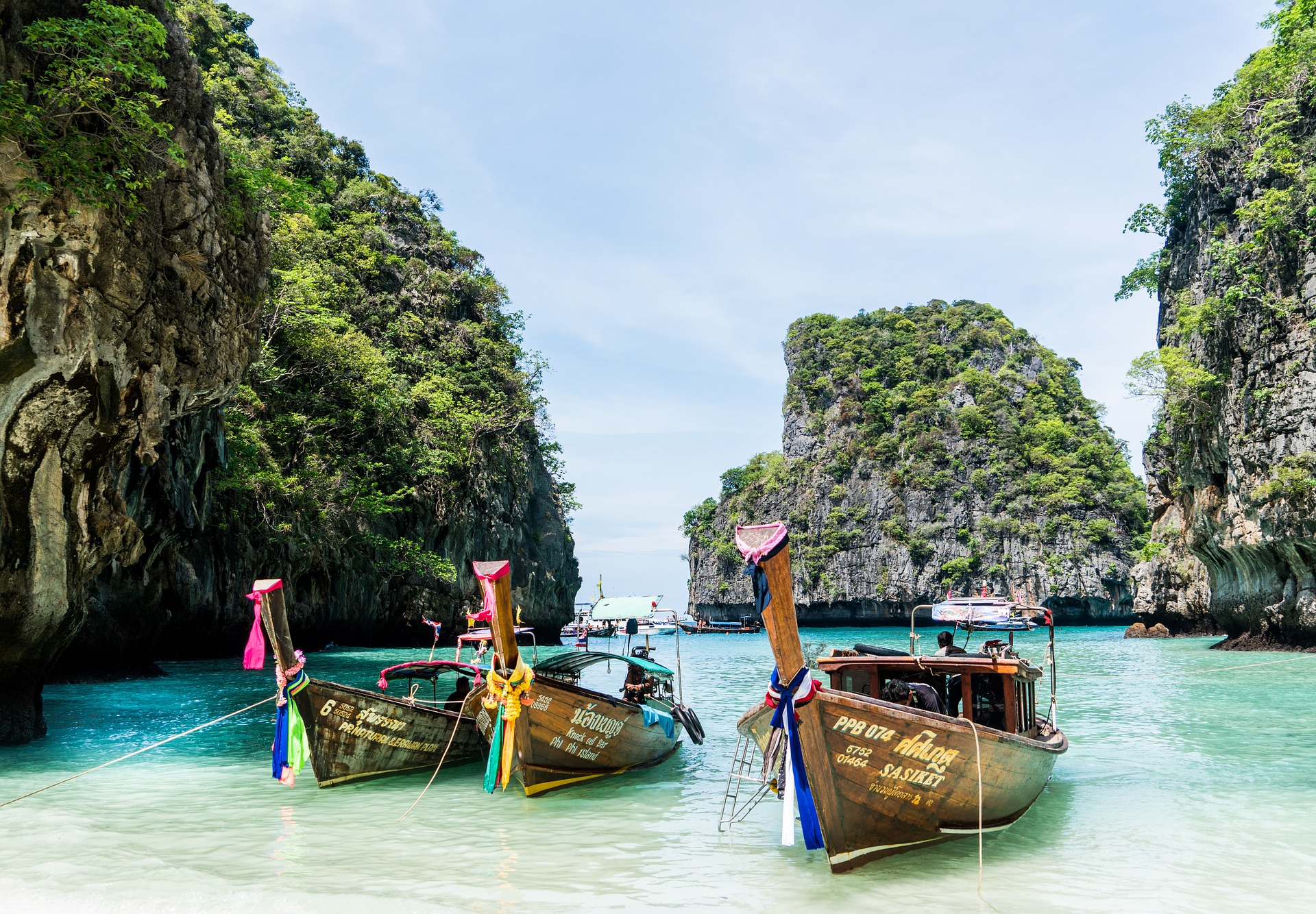 Koh Phangan is one of the most popular tourist destinations in Thailand. A small island in the Gulf of Thailand that is only about 40 km across, Koh Phangan attracts visitors from around the world. This small, unique, and stunning island featuring picturesque vistas, amazing nightlife, and tons of action-packed activities for thrill seekers and adventurers. The island is also a great place to relax and soak up the sun. There are a ton of different things to do while on the island, whether you want to relax, party, or explore the outdoors.
The small island is only accessible by boat, there are no airports. There are three ports of entry onto Koh Phangan, but the Thong Sala Pier is the most famous and commonly-used entry point for tourists. In addition to being the name of the main pier, it is also the name of the principal town on the island. Sadly, many tourists seem Thong Sala is a place to get off the boat and pass through on their way to one of the other beaches on the island, but Thong Sala is an excellent town and place to stay in its own right.
Things to Do in Thong Sala
Thong Sala is a vibrant and bustling town that is the beating heart of the island. There are tons of amazing accommodations that are within walking distance of the pier so visitors don't even need transportation to get around. If you're looking for Koh Phangan hostels, excellent options like Mad Monkey Koh Phangan are just a few minutes walk from the pier and offer affordable, high-quality accommodations for groups large and small. They offer rooms, as well as dorm-style accommodations, making it an excellent place to stay for large groups or even couples.
There is a nightly food market that features some of the freshest seafood in the region and tons of tasty premade Thai dishes. The atmosphere is almost carnival-like and you can eat a full meal for about $5 US dollars. The food is incredibly cheap and tasty and there are tons of different stalls, meaning there is something for every taste. During the day, there are a number of food carts and stalls that are set up around town that serves a range of noodle dishes and other tasty Thai treats that can be consumed on-the-go.
Most people think of other places on the island when it comes to nightlife options, but there are actually tons of fun places to socialize in Thong Sala as well. The town features a unique assortment of restaurants and bars. There is a full-on English pub that features Premier League soccer and a full English breakfast. There is definitely a wide variety of places to eat, drink, and be merry in Thong Sala.
For those who are looking for something a bit more active, there are a variety of fitness and boxing schools located in Thong Sala. Kiteboarding is also another action-packed activity that visitors can take part in. Every evening, except Sundays, there are free aerobic dancing classes held at Lomprayah Pier.
If you want something a bit more relaxing, there are options as well. There are a number of top-quality and luxurious spas and massage parlors that give you the perfect excuse to while away an afternoon in comfortable bliss. There are multiple beaches within walking distance of this main city, making it incredibly simple to spend a few hours relaxing on the stunning and pristine beaches and staring out into the beautiful emerald waters of the Gulf of Thailand.
The town is very walkable, but that doesn't mean there aren't ways of getting around that aren't on-foot. There are a number of places that you can rent scooters or motorbikes to get around. Many of the lodging accommodations will have their own in-house rental options as well. The motorbike is the most popular form of transportation on the island, even among the natives. It is a great way to get around, whether you are staying in Thong Sala exclusively, or you are going to visit other parts of the island during your stay as well.
It is a mistake to simply see the town of Thong Sala as a point to pass through on your way to somewhere else. The principal town on the island of Koh Phangan, Thong Sala is a fully-fledged city with a variety of fun things to do for people who want to relax, party, or simply enjoy some stunning nature and ocean scenery. From bars and pubs to restaurants and night markets, there is always something to do in Thong Sala. As this is the main entry point to the island, it is right in the heart of the action. Staying in Thong Sala means you can get around on foot, and don't need to find transportation. This adds another little bit of freedom for your next island adventure.
The Jet-setting Fashionista's Guide to Louis Vuitton Travel Bags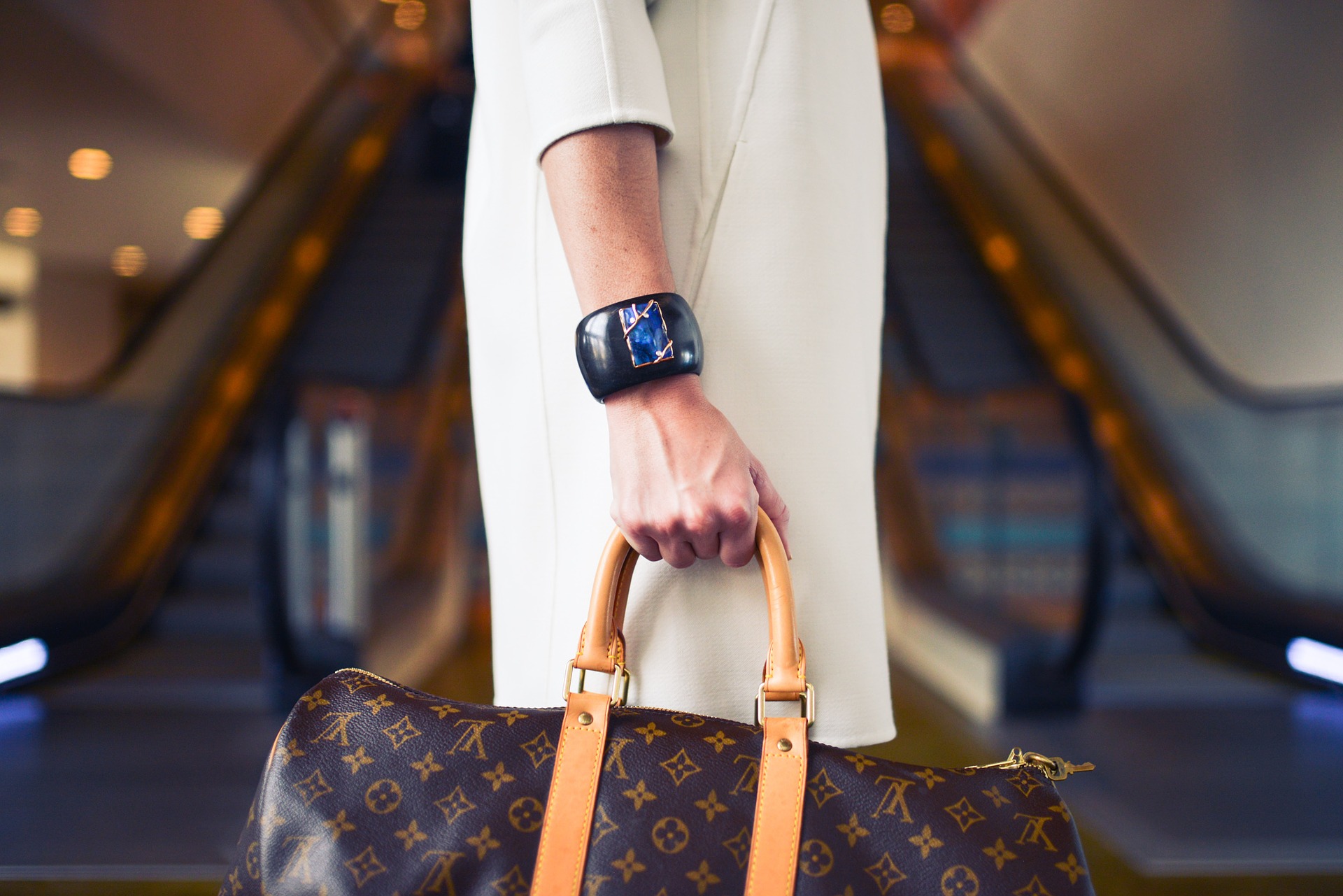 Louis Vuitton has always been synonymous with fashion. In fact, you can never be considered a true fashionista if you don't own at least one handbag from the famed French fashion house.
But while Louis Vuitton bags are mostly seen on the red carpet or in the arms of celebrities, A-listers and bloggers during events, the brand also produces some of the best luxury travel bags you can ever find. So, if you're looking to jet set in style, make sure to pick up a bag or two from this selection:
The Palm Springs
If you want to travel in style and comfort, the Palm Springs backpack replica is the perfect bag for you. Whether you want the classic PM that fits everything you need in a flight or you prefer the smaller Mini that still fits a lot of the things that you need, the Palm Springs collection is definitely a must-have if you want to invest in a Louis Vuitton piece.
The Horizon Soft Luggage
In collaboration with industrial designer Marc Newson, Louis Vuitton recently launched its Horizon Soft Luggage collection designed with the modern traveller in mind. While the brand's hard luggage is a hit for fashionistas, some find it heavy to travel with.
This is why Newson made sure that the new collection is light, bright and of course, stylish. You can choose from two pieces, the four-wheeled Horizon Soft 55 or the rolling Horizon Soft Duffle 55, both of which come in the signature LV monogram pattern and in a range of colors such as grey, orange and yellow.
The Horizon Hard Luggage
While the soft luggage collection is a new addition to Louis Vuitton's travel bags, the Horizon hard luggage has always been a favorite among chic travellers. The Horizon 55 featuring the signature monogram canvas is a great carry-on as it is designed to fit the cabin's compartment perfectly. You can even customize the luggage with your initials to up the luxury level.
The Keepall
Staying true to its name, the Keepall bag is a classic Louis Vuitton travel bag perfect for overnights or a weekend trip with your friends. This travel bag comes in the size 45, 50, 55 and 60, and it features double zipper and rounded leather handles with the signature Monogram canvas, Bandouliere or Damier print.
The All-In
Created with versatility in mind, The All-In is a foldable travel bag that you can pack in your luggage and use as an extra bag during your trip. Inspired by the Sac Plat and Steamer Bag, the All-In can easily go from flat to full and will look good on any outfit.
The Polochon
Classic with a twist, that's the Polochon by Virgil Abloh, a statement piece that is ideal for going on those trips in style. Its Powder White Monogram print in Taurillon leather makes it a standout from the classic Louis Vuitton travel bags and its long straps mean that you can hand carry the bag or use it as a rucksack.
Louis Vuitton is an icon in the fashion industry for a reason. So if you're looking to up your style while on the road, make sure to shop for these unique Louis Vuitton travel bags.