Mind Your Manners! These Are Things to Avoid When Traveling to Other Countries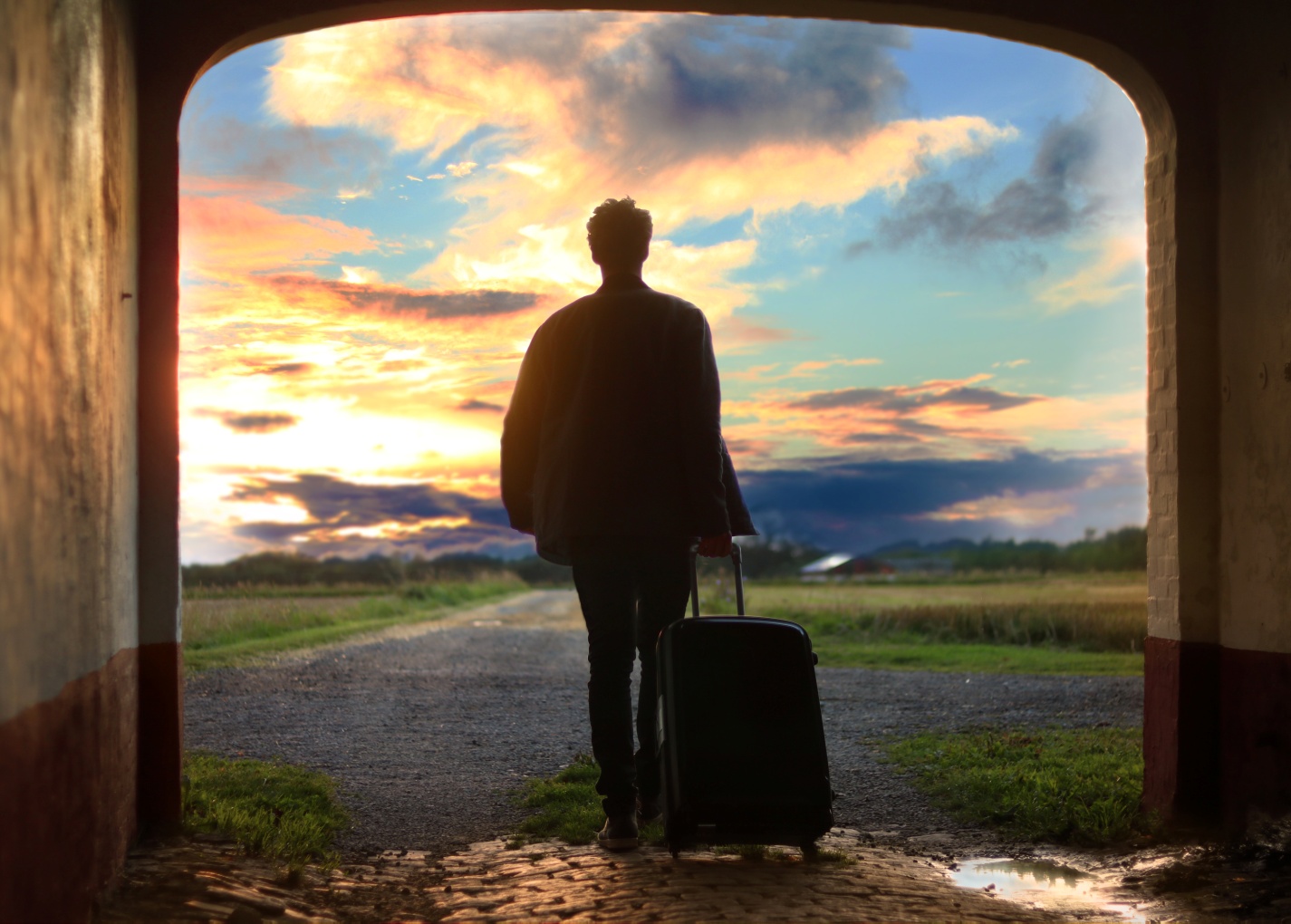 Whether you're traveling on a budget or going to more 'high-end' destinations, it's important for you to know and understand the local customs, which also includes local definitions of propriety and good manners.
In the West, many of us were raised to have 'proper' manners: don't put your elbows on the table, give firm handshakes, keep your bodily sounds to yourself, etc. We're so used to our Western standards of propriety that we sometimes carry it to other countries that might have very different standards of politeness.
Of course, while adopting local cultures and customs while you're in a foreign place is recommended, make sure to keep it appropriate. Often, many westerners make the mistake of appropriating cultures and practicing it in inappropriate settings. For more information, thetruecolors.org has a great article on Cultural Appropriation that westerners should take note of.
*Burp* That Was…Polite?
In many parts of China, ripping a giant burp isn't just polite; it's a huge compliment to the chef! Although it's not exactly "polite" manners, it's also not considered rude or disgraceful, especially if it's done at home or at a friend's banquet.
It makes sense; there's nothing more genuine than a loud belch and a tummy tap to let people know that the food was absolutely delicious.
Hi, Don't Forget the Spit!
Spitting is often considered rude and unsanitary, but in some places in Sub-Saharan Africa like Kenya and Tanzania, it's seen as a sign of respect. Members of the Maasai people will spit on their hands before shaking them to show respect to the person they're greeting.
Fathers of brides will also spit on the forehead and chest of their daughters during the wedding ceremony as a blessing, while parents and well-wishers will also spit on the forehead of babies in order to protect them from curses and bad luck.
No Love for Lefties
As if lefties don't get enough negative attention in the West, most of the Arab world and India also see left-handedness as both unclean and rude. In fact, the fastest way to insult anyone from that part of the world is to give a left-handed handshake or offer food with your left hand. That's a big no-no!
This belief comes from the fact that hands have very specific functions in their culture: the right does most of the 'clean' work like feeding yourself, while the left is reserved for 'unclean' work, like washing yourself after you poop. With that in mind, you can imagine how horrifying it must be to be offered a cookie with an unclean hand!
Gratuity NOT Appreciated!
Especially in America, tipping is considered common practice, if not encouraged. However, what most Americans don't realize is that the rest of the world doesn't actually have that kind of culture, mostly because our service staff earns money through a living wage rather than on tips.
While most of the world won't think too much about it when a person leaves a tip, in Japan, it's often considered very rude, akin to telling the restaurant that they're not making enough money and they need your help. The Japanese take pride in everything they do, and they believe that the superior service they provide is already reflected by the price on the menu.
Sole-less in Saudi
Most of the Arab World
You may remember an incident involving former President George W. Bush and Muntadar al-Zeidi, in which the latter threw his shoe at "Dubya." For many of us, the response was one right out of Austin Powers. "Who throws a shoe, for goodness sake?" But, in Arab culture, it was a significant show of disdain. Showing someone the sole of your shoe is highly insulting, be it sitting with one foot perched on your knee, or reclining with your feet facing your host. The shoe is considered unclean, especially the sole, which is why is must be removed before entering places of worship, homes, and other buildings.
Slurp Your Noodles
Unlike in the West, slurping noodles is actually a good thing in China, Korea, and Japan, where slurping your noodles (and soup!) are considered, again, a compliment to the chef. Whether it's stir-fry noodles or ramen, if it can be slurped, then you should probably go for it!
The reasoning behind its perceived politeness is that the food is so good, you get lost in it and you just eat to your heart's delight. With the amazing noodle dishes East Asia has to offer, it's easy to forget your Western manners too!
Thanks for the Invite (and the Treat!)
In Western countries, if you invite your friends out for a drink, people are going to go based on how much budget they have left for the week. Makes sense, but in Ghana, it's a little different: if you invite people to a night out, it's expected that you'll be the one to pay for everything.
While it's daunting to shoulder the cost of a whole night out, especially if you're a big group, but it kind of makes sense: if you pressure some of your friends who might not have the money to go out, it's only decent of you to treat them to food and drink. Fail to do this, and you might just lose some of your new Ghanaian friends!
Say Aloha To An Island Vacation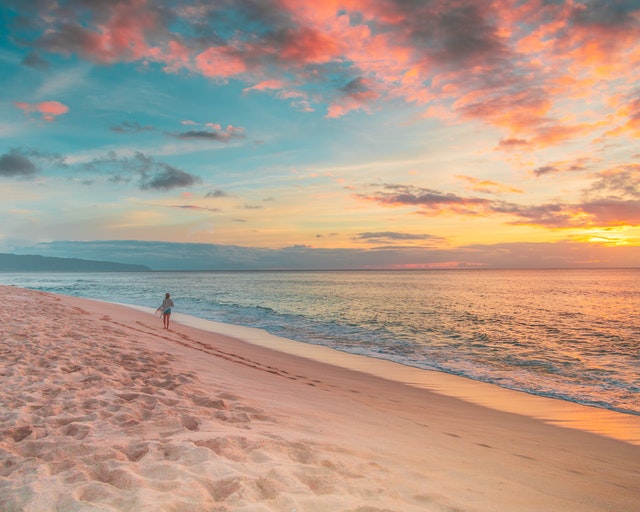 Most people enjoy traveling across the country and abroad. To many, the ultimate vacation would be a trip to the sun kissed beaches of Hawaii. The stress of a busy career, and the dedication to home and family can become overwhelming, and traveling is often the solution to getting back on track. The most exciting trip would include a cruise for one, romantic getaway for two, or a fun adventure for the entire family. The islands of Hawaii are inviting, and there are so many activities to engage in that there would be no idle time. Every moment is filled with tropical experiences, and breathtaking memories.
One of the most popular places to visit in Hawaii is the big island of Maui with exotic creatures of the sea in waters as blue as the sky. The rich culture and picturesque landscape will enthrall you while you lie on the beach with its golden sand running through your fingers. A Hawaiian cruise will take you to various venues along the island allowing you to stop at some of the best tourist attractions. Romance is always in the air when lovers walk along the beach in the sunset while the waves lap gently against them.
When tourists arrive on the island of Hawaii, they immediately feel the warmth and welcoming spirit that is relevant to the island experience. There are numerous activities to engage in, but to fully benefit from the attractions, it would be better to have a plan of the activities that best interest you, and stick to that plan. A tour of the island will take visitors to the beautiful Botanical Gardens along the Hamakua and Hilo coasts. There, people would be in awe by the natural treasures of the waterfalls, the rain forests, and tropical flowers. The constant trade winds, high volcanoes, and tropical temperatures make the northeastern side of the island tropical and lush.
Other activities to do on the island include ATV tours which is the most fun way to explore the difficult places to access like the drifts and wild forests on the Kohala coast. The main attractions are the beaches which are great for surfing, snorkeling, or swimming. The beaches offer world class white sand, black sands, and even green sands. The islands of Hawaii are also great for biking. This allows a close up look at the features, and a good way for tourists to explore on their own. They can also go camping, horseback riding, lava viewing, see the lava tubes and hot ponds, and go up for a helicopter tour.
The attractions that all tourists must engage in are the Luau and Hula performances. This is a good way for everyone to experience the local culture, and the island cuisine. The Hawaiian Luau is the traditional party that includes entertainment and food. The Luau means interacting with others at a Luau show. This includes a buffet with the traditional foods of the island. There are cultural performances from native Hawaiians and Polynesian music, hula dance, and stories. Visitors can usually join in with the dance performers, and show off their hula.
Whether enjoying the luxury hotels, or the luxury of the cruise liner, seeing the Hawaiian islands is a dream come true for many people who have always wanted to visit the state of the United States that has so much to offer in the way of thrills, excitement, adventure, and relaxation. It satisfies the curious mind, and offers memorable island entertainment in a gorgeous setting. The Hawaiian themed shows are the greatest, and truly authentic to the island. The Luau is a two and a half hour show with the first half hour being child friendly with cultural activities. After an hour of eating, the next activity is the fire dance and hula. Make an Hawaii cruise your next vacation destination.