Top Reasons Your Next Vacation Should Be at an All-Inclusive Resort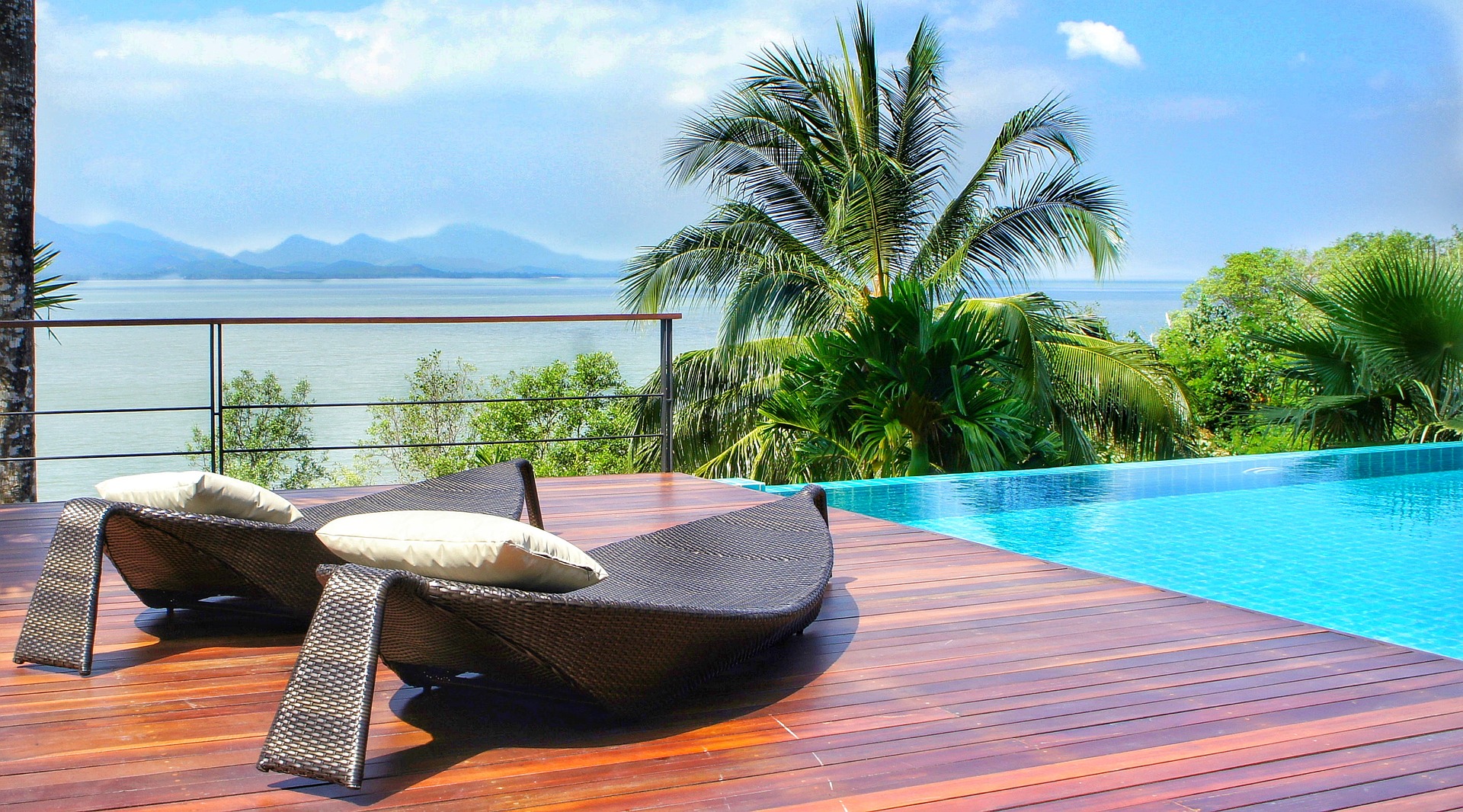 When it comes to choosing accommodations for your vacation the options are plentiful. There are motels, hotels, villas, resorts and even rentals that you can reserve for your trip. Though each of these options has it's advantages, one that stands out most are all-inclusive resorts. Designed for individuals, couples, and families, these luxury hotels go above and beyond to ensure you have everything you need to make your stay enjoyable.
Easier Vacation Planning
One of the first reasons you should book your next vacation at an all-inclusive resort is because it's easier to plan your trip. There's no need to worry about where you'll go to eat or what you'll do for rest, relaxation, and entertainment because it's all right there for you.
You can eat a variety of cuisines from the onsite restaurants, enjoy nightlife and socialize at the resort's famous bars, and participate in fun sports and water activities, or indulge in their many therapeutic services like relaxing on one of many massage tables at the on-site spa to get a deep tissue mass or facial. Essentially, you don't ever have to leave the resort to enjoy your time away.
Saves Money
Major travel companies, resorts, and localities are always vying for new business. They will often offer up nice package deals and services as a means of gaining the business of customers. Since most of the dining, drinking, and activities are included in the one-time payment you made for the trip, you won't have to spend another cent on your vacation. Not to mention, since you spend most of your time on the resort, you also save a ton of money on having to reserve a rental car.
Childcare
Family vacations are a lot of fun, but sometimes you want to leave the kids behind to do a bit of adulting. If you've booked a hotel or rental, one of the adults would have to stay behind to care for the kids. At an all-inclusive resort, however, lots of them offer free childcare services on the premises so that parents can have a few kid-free moments during their travels.
Safety
Unfortunately, not every destination you'd like to travel to is safe. Some locations have serious crime problems while others are smack dab in the middle of war zones. If you plan on traveling to such a destination, it's best that you stay near other tourists where it's safe. An all-inclusive resort doesn't require you to leave to enjoy yourself so it's the perfect way to ensure nothing happens while you're out of town.
Great for Meeting New People
Though you can connect and socialize with people anywhere, it's a lot easier to accomplish at a resort.  Most resorts are designed with a particular type of traveler in mind meaning you have an increased chance of hanging out with people who have similar interests at you. If you go to a couples retreat, you'd be around lots of other couples and can connect and make new friends.
Vacationing is something people don't do very often (
although they should
). So, when you're presented with the free time and the resources to get away, why not spring for luxury? An all-inclusive resort saves you time and money, while also providing you with a plethora of amenities and onsite services to make your trip as enjoyable as possible. That's probably why it remains one of the most popular ways to travel.
Say Aloha To An Island Vacation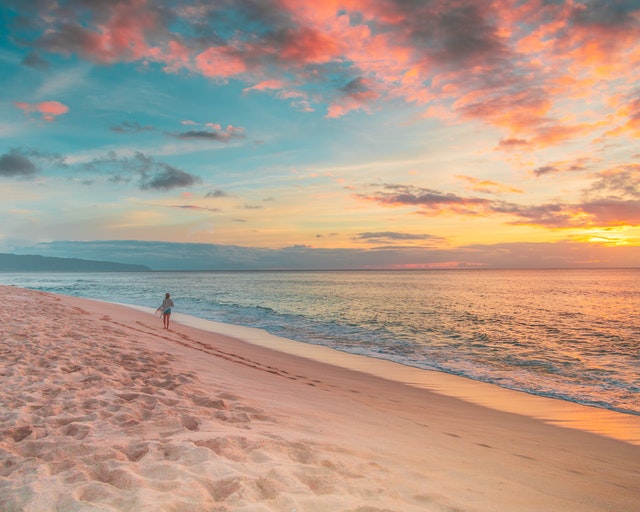 Most people enjoy traveling across the country and abroad. To many, the ultimate vacation would be a trip to the sun kissed beaches of Hawaii. The stress of a busy career, and the dedication to home and family can become overwhelming, and traveling is often the solution to getting back on track. The most exciting trip would include a cruise for one, romantic getaway for two, or a fun adventure for the entire family. The islands of Hawaii are inviting, and there are so many activities to engage in that there would be no idle time. Every moment is filled with tropical experiences, and breathtaking memories.
One of the most popular places to visit in Hawaii is the big island of Maui with exotic creatures of the sea in waters as blue as the sky. The rich culture and picturesque landscape will enthrall you while you lie on the beach with its golden sand running through your fingers. A Hawaiian cruise will take you to various venues along the island allowing you to stop at some of the best tourist attractions. Romance is always in the air when lovers walk along the beach in the sunset while the waves lap gently against them.
When tourists arrive on the island of Hawaii, they immediately feel the warmth and welcoming spirit that is relevant to the island experience. There are numerous activities to engage in, but to fully benefit from the attractions, it would be better to have a plan of the activities that best interest you, and stick to that plan. A tour of the island will take visitors to the beautiful Botanical Gardens along the Hamakua and Hilo coasts. There, people would be in awe by the natural treasures of the waterfalls, the rain forests, and tropical flowers. The constant trade winds, high volcanoes, and tropical temperatures make the northeastern side of the island tropical and lush.
Other activities to do on the island include ATV tours which is the most fun way to explore the difficult places to access like the drifts and wild forests on the Kohala coast. The main attractions are the beaches which are great for surfing, snorkeling, or swimming. The beaches offer world class white sand, black sands, and even green sands. The islands of Hawaii are also great for biking. This allows a close up look at the features, and a good way for tourists to explore on their own. They can also go camping, horseback riding, lava viewing, see the lava tubes and hot ponds, and go up for a helicopter tour.
The attractions that all tourists must engage in are the Luau and Hula performances. This is a good way for everyone to experience the local culture, and the island cuisine. The Hawaiian Luau is the traditional party that includes entertainment and food. The Luau means interacting with others at a Luau show. This includes a buffet with the traditional foods of the island. There are cultural performances from native Hawaiians and Polynesian music, hula dance, and stories. Visitors can usually join in with the dance performers, and show off their hula.
Whether enjoying the luxury hotels, or the luxury of the cruise liner, seeing the Hawaiian islands is a dream come true for many people who have always wanted to visit the state of the United States that has so much to offer in the way of thrills, excitement, adventure, and relaxation. It satisfies the curious mind, and offers memorable island entertainment in a gorgeous setting. The Hawaiian themed shows are the greatest, and truly authentic to the island. The Luau is a two and a half hour show with the first half hour being child friendly with cultural activities. After an hour of eating, the next activity is the fire dance and hula. Make an Hawaii cruise your next vacation destination.