Everything you need to know about Cuba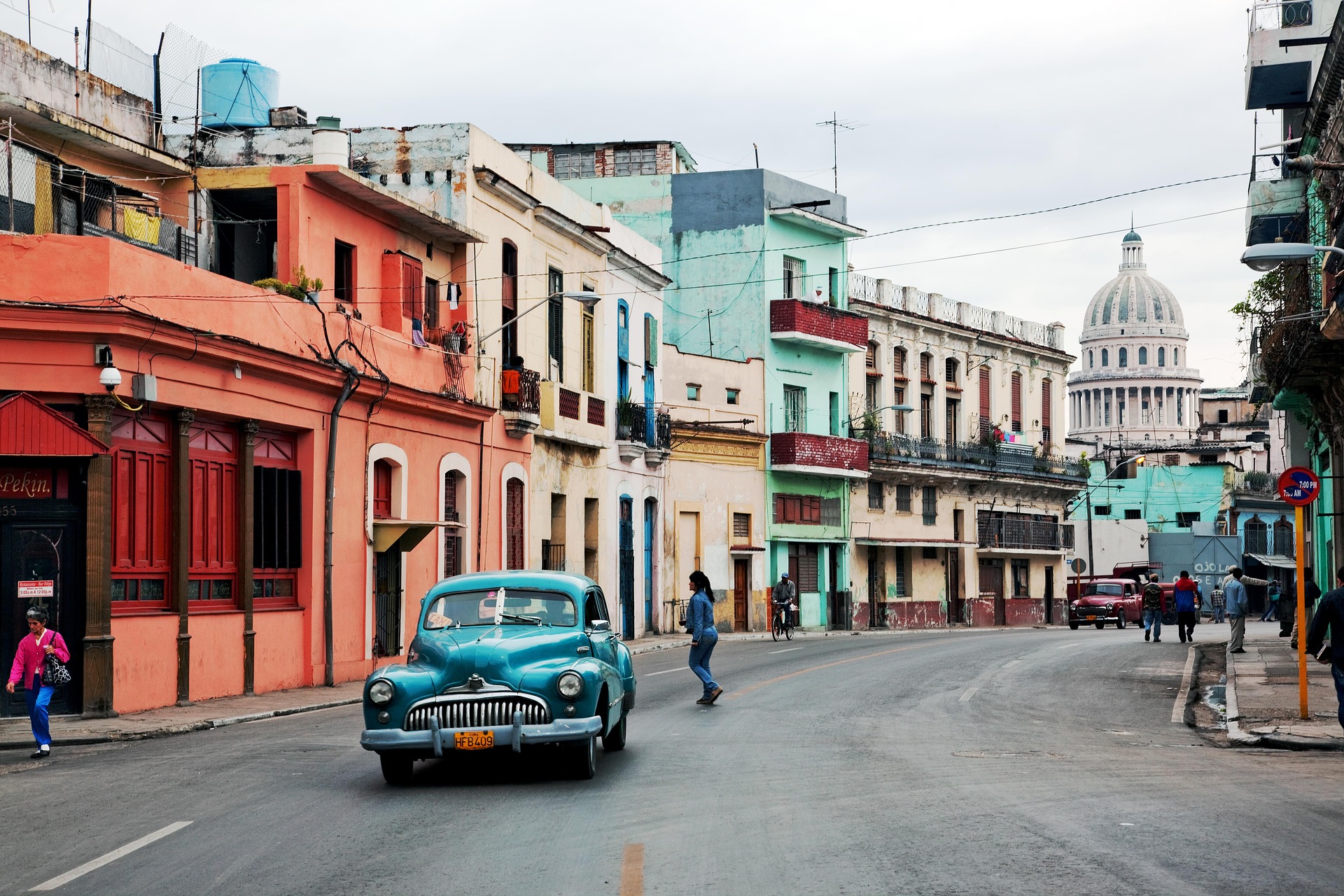 An iconic country located just south of Miami in the northern Caribbean, Cuba is famed for beautiful beaches, stunning scenery and classic cars. Wandering through Cuba's historically-charged streets is an experience not to be missed. If you're looking to explore the Caribbean in all its glory, a trip to Cuba should feature high on your bucket list.

What to see
No trip to Cuba is complete without exploring Havana's wealth of architecture. Wind your way through Old Havana's historic streets (a Unesco world heritage site), or soak up the atmosphere at the landmark Plaza Mayor in Trinidad, which was once the hub of the sugar trade.
Cuba is home to some of the finest examples of colonial architecture in the world, and a great way to appreciate the capital city's historical fabric is by following the Malecón, a sea wall that runs the length of Havana, from the harbour in Old Havana to the city's Vedado neighbourhood.
For people who like lazy beach days, Cuba is a must. Head to the bright-white shores of Cayo Coco, an island in central Cuba that forms part of the Jardines del Rey islands. There's a great selection of four- and five-star all-inclusive accommodation here, such as the Melia Cayo Coco Hotel – it's a great destination for anyone looking to unwind under the Caribbean sun.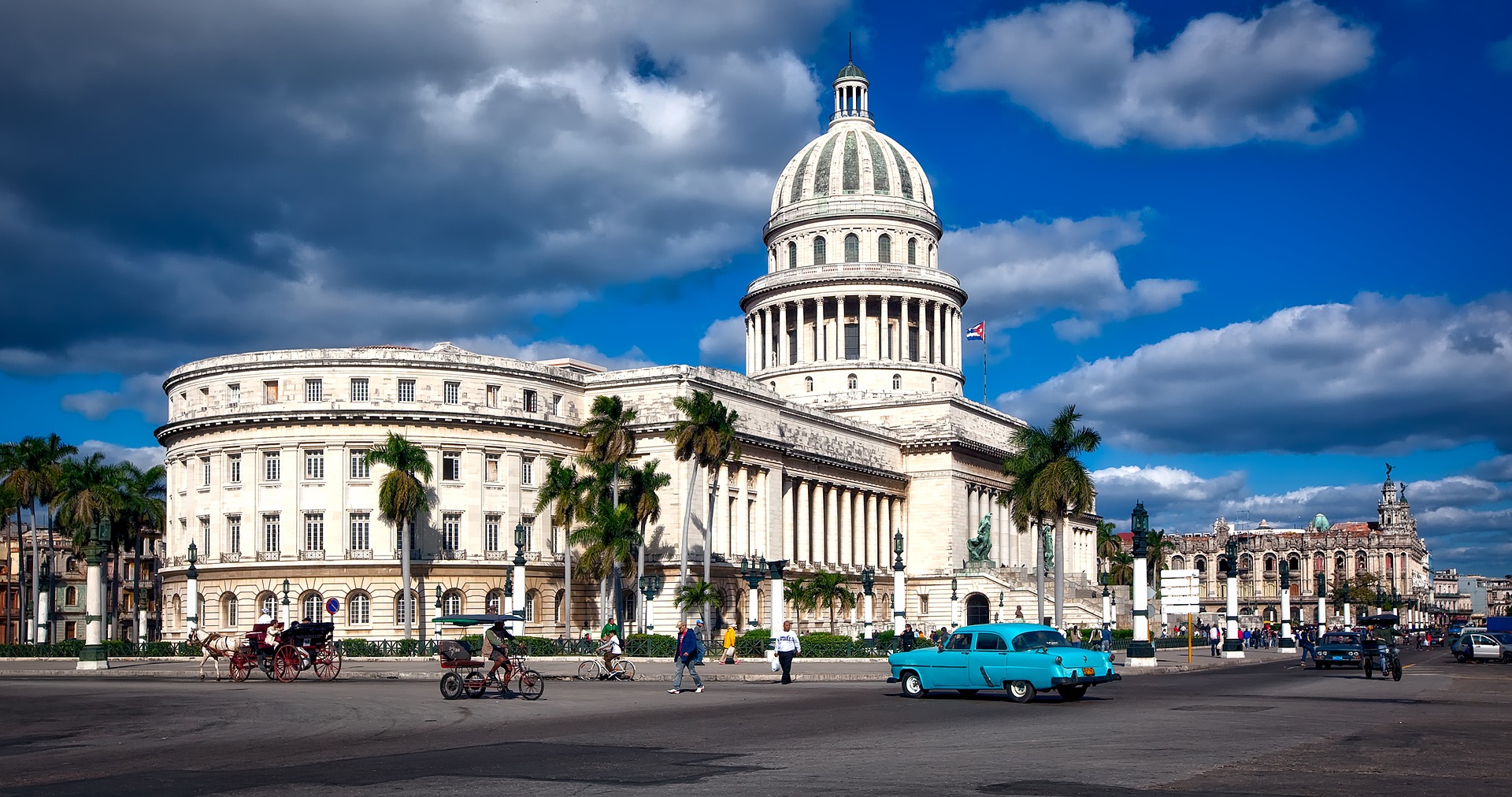 Weather in Cuba
Being a Caribbean island, Cuba enjoys a tropical climate and pleasant, year-round temperatures that rarely fall below 20°C. According to the U.S. National Oceanic & Atmospheric Association, it has the lowest frequency of hurricanes and tropical storms in the Caribbean.
June, July and August are Havana's hottest months, with average temperatures of 27°C. August is a great time to enjoy the country's turquoise-blue waters, with average ocean temperatures of 30°C, while June is the country's wettest month, with an average 80mm of rain. If you prefer slightly cooler weather, head to Cuba in January when  temperatures are at their lowest.

What to eat
There's no shortage of mouth-watering food on offer in Cuba, from delicious Cuban street food to tasty, traditional restaurants, known locally as paladares. Rice and black beans are staples in Cuba's culinary landscape, along with pork and chicken.
Tamales may be one of Mexico's best-known dishes, but they're also a firm favourite in Cuba. The only difference being that Cubans mix their meat with the dough rather than using it as a filling.
Ropa vieja is another well-loved Cuban dish. It's made with shredded beef cooked in a tomato, green pepper and onion sauce – a melt-in-the-mouth meal that literally translates as 'old clothes' in Spanish. For dessert, order a milk flan. A sweat treat made with milk, sugar and eggs and topped with caramelised condensed milk, it's the perfect way to round off a tasty Cuban feast!

What to drink
As Cuba's best-known alcoholic tipple, rum forms a core part of Cuban history and identity. With a lighter, crisper finish than other rums distilled in the Caribbean, it's a highly sought-after product around the world. Sample some for yourself and learn the history of this iconic beverage on a visit to the Havana Club Rum Museum.
Tee-total visitors to Cuba needn't worry; the country is blooming with tropical fruits produced year-round, which make for delicious soft drinks. Refresh your palette with an Agua Fresca, a non-alcoholic drink served with ice and made with fruit, flowers, or seeds blended with sugar and water. Served by street vendors, it's a great pick-me-up on warmer days.

Where to go
If you're looking for a relaxing destination, you'll find top-class hotels and some of the best beaches in Cayo Guillermo, Cayo Coco, Cayo Santa Maria and Varadero.
Cayo Santa Maria is particularly great for snorkeling, while Varadero boasts the largest beach resort in Cuba. World-renowned hotel groups such as Melia, Pullman and Iberostar all run top-class hotels on the island, so you really are spoilt for choice.
If you want to immerse yourself in the buzz of Cuban city life, you're in for a treat. Hip and trendy bars, restaurants and cultural projects are popping up all over the capital city of Havana. There's no shortage of nightlife either. Club 1830 is based in a colonial mansion, and plays salsa and timber all night long, promising a truly electric atmosphere.
There really is no better time to jump on a plane and discover one of the world's most mysterious and beautiful countries. If it's not on your destinations wish list, it should be! If it is, make sure you bump it up to the top.
Honda CR-V: The best Japanese entry yet into the Crossover market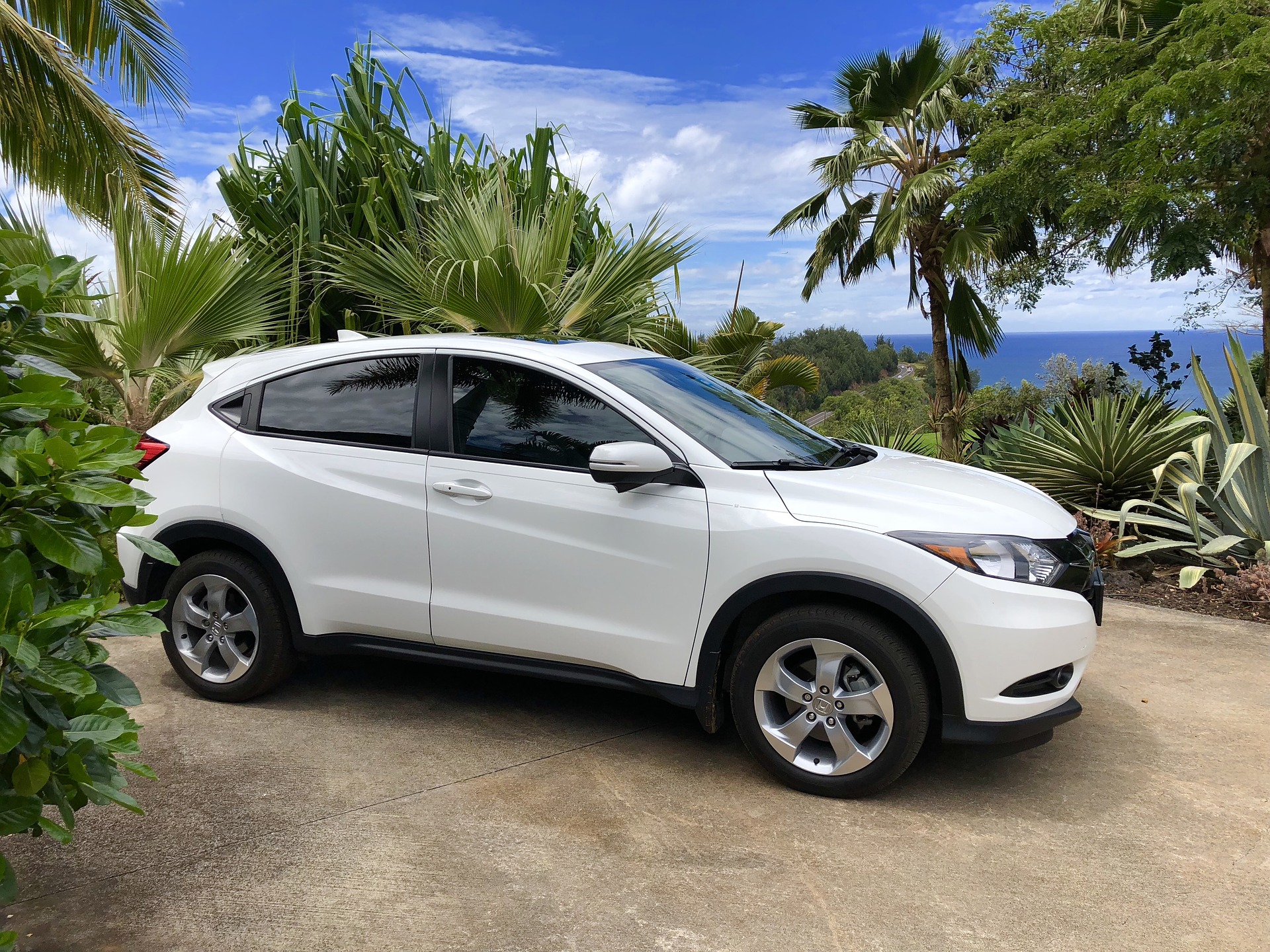 Overview
The Honda CR-V has been around since quite a while now and It has managed to successfully etch itself in the hearts of American car buyers. It is the carmaker's top-selling model and for good reason too. After going through a thorough overhaul, the 2018 Honda CR-V, now in its 5th generation is back with a bang and has arguably set a benchmark for other MPVs to follow.
Rather than adding superficial features on the list, Honda has given the 2018 CR-V some serious mechanical upgrades in addition to the bevy of feel-good quirks that the vehicle has always been known. It is actually one of those cars that makes life tough for car critics because theoretically, the 2018 Honda CR-V is faultless.The 2018 Honda CR-V review will make everything clear about the car.
Despite the fact that CR-V falls in a segment which is, at present, as fiery as it can get, it still manages to be a worthy successor to the outgoing variant. Sporting a starting price of just a shy over $25,000, the 2018 Honda CR-V looks to conquer its segment once again.
Driving and Performance
Under the bonnet is either a 2.4L 4 pot burner or a 1.5L turbocharged motor depending on the variant chosen with both of them paired to a CVT shifter. The engines are good for 184 hp and 180 lb-ft of torque and 190 hp and 179 lb-ft torque respectively. The numbers are most certainly not earth shattering but they do the job rather decently.
Just like its predecessor, the 5th gen CR-V offers a compliant and subtle ride. Honda has also updated the suspension of the 2018 CR-V which reduces the body roll even further and curbs any sort of discomfort to the side. Being a soft-roader, the CR-V fits the bill extremely well.
However, acceleration and speed is not what the car was made for and its rather apparent as well. Even after putting up a decent 0 to 60 mph timing of 7.5 seconds the car feels like a slouch. The turbo motors help the cause to an extent but that being said, buying this vehicle will successfully put all your racecar dreams to sleep.
Interior
The 2018 Honda CR-V borrows its dash from the Civic which means its entirely modernized. The 7-inch infotainment screen might be a pain in the behind to use but it sure grants a futuristic look to the cabin. The cabin itself is filled with a lot of feel-good materials and features. There is no shortage of intuitive quirks inside the cars as well with a few of them being height adjustable boot door for tight garages and vented windows.
The 2018 Honda CR-V is possibly one of the most opulent and user-friendly car from the inside. It features a perfect balance of contemporary faux wood panels and modern looking chrome inserts. The luggage space on the vehicle also happens to be the largest in its class.
Exterior
The 2018 CR-V not only looks good from the inside but the outside well sculpted as well. Owing to its small proportions, the car looks much smaller from the outside than it actually is in reality. It is not particularly flashy but it does feature a few chrome bits here and there.
Completing the modern looks are the LED lamps all around the car which takes it a step further on the journey of modernizing.
Safety
The CR-V is Honda's top-selling car and they've taken hard steps to ensure the safety of the car. The car has achieved the perfect score in crash test results and has gained the accolades of Top Safety Pick by the IIHS.
Unlike other manufacturers, the Honda CR-V gets the complete safety suit from the base variant itself which shows the carmaker's commitment to safety.
Final Verdict for 2018 Honda CR-V
The Honda CR-V is certainly one of the most complete family haulers you can buy at the moment. It features a perfect blend of practicality and luxury. It does a few minor pitfalls like lack of dynamics and frustrating MMI but according to the numbers, it is still going to sell like hot cakes for the time to come. All in all, the 2018 CR-V qualifies with top marks in class and will continue to sell in good numbers.