Weird and Wacky Fitness Fads From the Last Decade… Go Try Them!
Weird fitness trends are fun and provide motivation to exercise and enjoy moving their bodies. In the press, there's always something new that a celebrity or your local gym is promoting. Can you recall these four strange fitness crazes — or did you get involved in any of them while working out?
Have you heard about barefoot jogging?
Some runners adopted an alternative style, wearing the running sock instead of classic running trainers at the beginning of the decade. Those who supported the fitness fad said that running in trainers or running shoes can make you more prone to injury, as it encourages running with unnatural form. It's also said that running barefoot strengthens the tiny muscles found in feet, ankles and legs which can also reduce the risk of injury.
The popularity of this alternative jogging style has lessened but there are still specialist clubs supporting the trend, if you want to give it a go? Experts have said that switching to barefoot running without properly transitioning makes you prone to injuries though. Therefore, only try this one if you're willing to practice walking barefoot before running.
Classical ballet and heat: hot barre
To briefly explain hot barre, it involves doing classical ballet moves in a room heated to 40 degrees, and it took off around 2015. Advocates of the fad say that hot barre encourages you to gain a deeper stretch while helping you release toxins and feel detoxed. It can also help with muscular issues and has become a treatment method for knee pain. Then, as the body has to work hard to cool itself down, you can expect your metabolism to boost and number of burnt calories to increase.
Hot yoga is also based on the same concept. This is where classic mindfulness movements are performed in a heated pod — a guaranteed sweat simulator!
A Scandinavian concept: plogging
Who would have thought that a trend encouraging people to pick up litter while out running, would come about? The new trend improves both health and the environment. How did the word come about? Plogging a mixture of the word jogging and 'plocka upp' — a Swedish phrase which translates into English as pick up. The exercise part comes from running with intermittent squatting and lunging so you can pick up rubbish from the ground. It is an effective calorie burner too — fitness app Lifesum estimates that a typical user will burn 288 calories from 30 minutes of plogging.
Grab a peek at some ploggers in action by checking out your social media feeds. Head to Facebook or Instagram and don't be surprised to see images of people in running gear with plastic bags ready to fill with litter. Could we see this trend become widespread sometime soon?
Why not try working out in your high-heels
Who knew exercising in high heels would provide health benefits! Research has suggested that even walking in high-heels (below three inches) can shape the calves and improve muscle tone and shape.
Look out for classes in your local gym or simply give it a go in the comfort of your living room? Perform a set of squats, lunges or a few lifts of small weights to feel the benefits. It is likely you'll begin to see your balance get better. It hasn't been fully determined whether wearing high heels for a workout can result in weight loss, but it can help you learn how to walk better in them.
With 2019 almost upon us, we have to wonder just what next year's strangest, yet popular fitness trend will be…
Sources
https://mashable.com/2018/02/13/plogging-fitness-trend/?europe=true#RFlZ5e3n0mq6
http://www.mandatory.com/living/1059872-twerking-fitness-classes-now-exist
https://footwearnews.com/2017/fashion/womens/high-heel-workouts-lose-weight-449703/
Could cloud technology help take your business to the next level?
It's by no means a new trend, that businesses big and small are taking to the cloud. In fact, 95% of businesses are already adopting it in some way (RightScale), whether that's for storage, application or even infrastructure hosting. Reasons for moving to the cloud include benefits such as added flexibility, reduced operational costs and scalability (Cloud Industry Forum).
Browse the Infographic from UK  IT support company, TSG to glean the key benefits of moving to the cloud. The piece works to uncover some of the jargon surrounding the cloud, demystifying terms like 'hybrid', 'public' and 'private' clouds.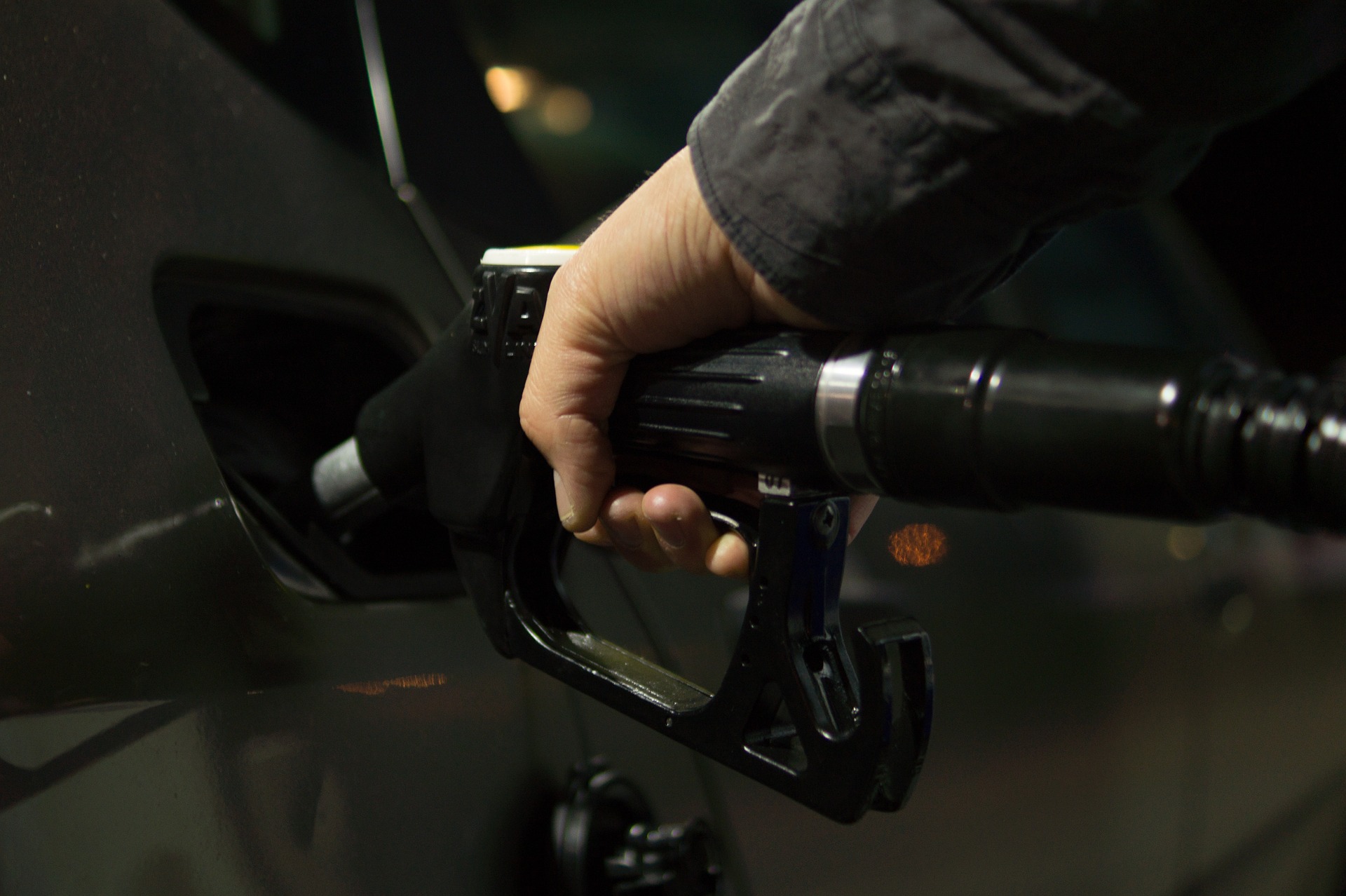 Due to the levels of Nitrogen Oxide it emits from our vehicles, diesel has received a lot of scrutiny lately. In fact, it's received such a backlash that the UK government plans to ban the sales of new diesel and petrol vehicles by 2040 in an attempt to keep the air quality across the nation cleaner. This has led to the electric vehicle market experiencing in increase in sales, with 2017 being a record year for sales.
So, as the government tries to encourage the public to begin the transition to electric and hybrid vehicles, what does this mean for traditional fuel sources? Lookers, retailers of used cars, explores what the UK's future looks like for fuel:
Electric fuel stations
A lack of charging points led to the electric vehicle market previously coming under criticism. However, could a transition towards electric and hybrid vehicles see us say goodbye to traditional fuel? In the past 12 months, our EV charger installations have increased and evolved substantially to suit the lifestyles of many drivers. Following in the footsteps of other countries around the globe, like New Zealand who are rolling out easier-to-find charging stations, the UK has over 20 companies and organisations installing and running nationwide or regional electric car charging networks.
Back in May 2017, at least another 3,000 rapid charging points were set to be introduced to fuel station forecourts across the UK. Some researchers have also claimed they could have developed an 'instantly rechargeable' method that recharges an electric battery in the same time as it would take to fill a gas tank – a solution to one of the biggest headaches of electric vehicles.
BP confirmed that they added more rapid charging points for electric vehicles across their UK stations in the first few months of 2018. Oil firms are also recognising the potential for growth into the battery-powered vehicle market. A decision that follows in the footsteps of their rival, Shell, who have already invested money in several electric car infrastructure companies to install charging points at their service stations. According to The Guardian, the British oil firm, BP, is also investing $5 million (£3.5 million) in the US firm Freewire Technologies, which will provide motorbike-sized charging units at forecourts to top up cars in half an hour.
BP Downstream's chief executive, Tufan Erginbilgic, commented: "EV charging will undoubtedly become an important part of our business, but customer demand and the technologies available are still evolving."
On a global scale, 2017 was a record year. In November 2017, global figures hit three million for the number of electric vehicles collectively on the roads – with China proving to dominate the market. Whilst oil firms such as BP expect the electric market to continue to rise, they hope the oil demand is not seriously affected – by cutting themselves a slice of the electric vehicle charging cake though, firms are covering their back if traditional oil demand does take a dip in line with the government's plans to reduce harmful emissions and cut back on crude oil prices.
The fluctuation of fuel prices
The UK's fuel prices have been up and down in recent years, with many factors influencing the economic state of fuel – from Brexit and harmful emissions to UAE conflict, fuel prices haven't been steady for some time now – and a plan to eliminate petrol and diesel cars will not help steady the cost of fuel either.
Simon Williams, a fuel spokesman for the RAC, said: "Both petrol and diesel are now at their highest points for more than three years which is bound to be making a dent in household budgets". Following the three-year high in the cost of petrol and diesel on UK forecourts, the RAC and other industry experts have been encouraging supermarkets to cut their fuel prices to make them more affordable. So far in 2018, three of the UK's leading supermarkets have listened to the RAC's call for lower fuel prices, and have reduced fuel prices by up to 2p per litre as of February 2018.
With the UK remaining in negotiations over Brexit agreements, we could see fuel prices continue to fluctuate throughout the process. Following Brexit, what will that mean for fuel prices? In 2014, the OPEC made a decision to increase the level of domestic fuel production in the UK, which led to a price drop to 98p in January 2016 — the lowest price of fuel per litre since the financial crisis in 2009. However, the UK still heavily relies on imported energy and fuel – around 38% of the UK's total energy consumption is reliant on imported energy. Could our trading relationships be at risk after Brexit? And, of course, we must also consider how the uncertainty around the value of the pound could affect fuel costs following Brexit.
Following the UK's vote to leave the European Union, the value of the pound experienced an immediate fall of 20% against the dollar. This caused fuel prices to increase by around 10p per litre and experts to raise concern that Brexit could mark the end of cheap fuel in Britain.
Higher crude oil prices and the devaluation of the pound combined could mean that Britain should expect higher fuel prices become the norm. The cost of fuel looks to remain uncertain in the near future, though thing that appears to be for certain is that both the high fuel prices and attempts to improve air quality in the UK will have a positive impact on the EV market, with success forecast to continue to surge in the years leading up to 2040.
Sources
https://visual.ons.gov.uk/uk-energy-how-much-what-type-and-where-from/
https://www.petrolprices.com/news/brexit-process-impact-fuel-prices/
http://www.theaa.com/about-us/newsroom/fuel-price-update-october-2017
http://home.nzcity.co.nz/news/article.aspx?id=263989
https://www.rac.co.uk/drive/news/motoring-news/higher-fuel-prices-could-be-new-norm-in-2018/
https://www.rac.co.uk/drive/news/motoring-news/rac-sparks-fuel-price-drop-on-supermarket-forecourts/
http://www.autoexpress.co.uk/car-tech/electric-cars/96638/electric-car-charging-in-the-uk-prices-networks-charger-types-and-top
https://www.theguardian.com/environment/2018/jan/30/bp-charging-points-electric-cars-uk-petrol-stations