12 Awesome 80's Movies That Are Perfect
You are here: Home / Bizarre Stuff / 12 Awesome 80's Movies That Are Perfect
12 Awesome 80's Movies That Are Perfect
The 80's were a decade of decadence, with everything being bigger, crazier, and more over the top. It was the beginning of the age of insanity, and yet somehow, out of the midst of all of the big crazy hair and drug use and Reaganomics, a few gems that could withstand the test of time were born. Even if the hair and clothes change, some things just stay perfect. With that we present…
Ferris Bueller's Day Off
"So far this semester he has been absent nine times. "
"Nine times?"
"Nine times."
"I don't remember him being sick nine times."
"That's probably because he wasn't sick. He was skipping school. Wake up and smell the coffee, Mrs. Bueller. It's a fool's paradise. He is just leading you down the primrose path."
If there's one thing that John Hughes understood, it was that kids would always want to skip school, and they would employ near genius level plotting and planning to get away with it. Ferris Bueller, a privileged junior in high school, takes his 9th sick day to enjoy a wild and crazy day with his best friend and his girlfriend while avoiding discovery by his overly dedicated (read: obsessed) principal (sorry, Dean of Students) Edward R. Rooney. Rooney is determined to prove that Ferris isn't sick…he's skipping school. Hughes' masterful use of smarmy remarks, ingenious planning by Ferris, and Ben Stein's droll delivery of "Bueller…Bueller…Bueller…" make it a staple that will go down in history, and a movie that should NEVER be remade.
Repo Man
"The life of a repo man is always intense."
Repo Man is a perfect 80s movie. Tthere isn't a single being alive with an un-lobotomized brain that would dare argue with that statement. Alex Cox manages to deliver a movie that is simultaneous baffling, nonsensical, some might even say pointless and yet completely satisfying. Doing a remake or a changing anything about this movie would not only ruin an 80's masterpiece, it would probably unravel the entire space time continuum. Not to mention you'd probably have to deal with a lot of angry shrimp, after all this is the movie that made shrimp the popular seafood dish they are today. Before 1984 shrimp were seen as the cockroach of the sea, but now people every where have Repo Man to thank for their plate of shrimp. Top Gun
"I feel the need…the need…for SPEED!"
The movie that made Tom Cruise a household name, Top Gun was the story of Maverick, a young hotshot who was selected to join an elite training academy for pilots. Val Kilmer makes an appearance as Iceman, the cold, steely rival to Cruise's Maverick who in the end respects Maverick for his skill as a pilot. Fighter jets, brotherhood, and a group of pilots all singing "You've lost…that looovin' feeelin'…whoa oh, that loovin' feeeeelin'…" to help Maverick get the girl all make this a perfect, untouchable classic.
Top Gun
"I feel the need…the need…for SPEED!"
The movie that made Tom Cruise a household name, Top Gun was the story of Maverick, a young hotshot who was selected to join an elite training academy for pilots. Val Kilmer makes an appearance as Iceman, the cold, steely rival to Cruise's Maverick who in the end respects Maverick for his skill as a pilot. Fighter jets, brotherhood, and a group of pilots all singing "You've lost…that looovin' feeelin'…whoa oh, that loovin' feeeeelin'…" to help Maverick get the girl all make this a perfect, untouchable classic.
Bill and Ted's Excellent Adventure
"Put them in the Iron Maiden…"
"EXCELLENT!!"
"Execute them!"
"Bogus…"
Yes, Bill and Ted embodied all that was great about the 80's. You didn't have to be smart, good looking, or have a lot of money…you just had to believe in yourself and have a sense of purpose. Their purpose was passing their final presentation in World History, so that they could stay best friends, start their band (The Wyld Stallions!), and create music that would align the heavens and earth and bring peace to the entire universe. To that end, the late, great, George Carlin's Rufus was their Morpheus, guiding them on a trek through time to gather historical figures to aid them in their presentation and help them learn some responsibility. "Be…excellent…to each other…" preaches Abe Lincoln at the end, "Annnnd….PARTY ON, DUDES!!" Allegedly there's a remake in the works. I don't know how or why, but they can't possibly top perfection.
Princess Bride
"My name is Inigo Montoya. You keeled my father…prepare to die."
Princess Bride is one of those movies that EVERYONE can enjoy on some level. Besides just being an awesome movie all around, with humor, action, adventure and romance, it's a movie that's enough of a chick flick to get you laid, enough of an action comedy to keep you awake, and enough fun to make everyone happy. And it's got Andre the Giant in it! And he makes sense there!! And you know a movie has to be perfect if it has Fred Savage in it and it still rocks!!
Coming to America
"The royal penis is clean, your highness."
So begins another day for Prince Hakeem of Zamunda. Gorgeous women bathing him and servicing his every need and whim, living in a paradise, unsullied by the outside world, and having his OWN money (as in, with his face on it). But, as his arranged marriage arrives, he realizes that he wants to choose his own bride, who "…can arouse my intellect as well as my loins." So, where does he go? Where else? Queens, New York.
The rest is comedic history, and probably one of Eddie Murphy's top 5 roles. A classic through and through, Coming to America can not be improved on.
Die Hard
"Yippee ki yay, motherfucker."
Bruce Willis was propelled to superstardom when he played John McClaine. We won't beat a dead horse by going through this one again, as we all know the awesomeness that is Die Hard, but we will say that every iota of this movie, from the young and goofy limo driver to the 80's hot estranged wife to the 80's badass Hans Gruber was perfect, and the succeeding sequels never reached the heights the first Die Hard achieved.
Transformers: The Movie
"One shall stand…One…shall fall."
"Why throw away your life so recklessly?"
"That's a question you should ask yourself, Megatron."
"NO! I'll crush you with my bare HANDS!!"
Children of the 80's, you remember the war between the heroic Autobots and the treacherous Decepticons…before they went CG, before Michael Bay…before Megan Fox. You remember how badass they made Optimus Prime in that movie, and I bet at least half of you reading this cried when Prime died after the epic confrontation between Prime and Megatron. No animated "kids'" movie before or since has had quite the emotional impact on an entire generation of children. It was perfect in its presentation, in its action, and in its marketability. And the only thing to come close to it was…
GI Joe: The Movie
"Cobra-LA LA LA LA LA LA LA LA LA LA!!!!"
A Real American Hero. GIJoe is there. Fighting for freedom over land and air against Cobra, a ruthless terrorist organization determined to rule the world. You all know the catch phrases and even though this one went direct to video, it was still perfect for the same reasons Transformers: The Movie was. It was the great pinnacle of GIJoe, where the creators took more risks than they had before and presented a deeper (albeit strange) storyline than had previously been attempted. Though the creators backed off from killing Prime's GIJoe counterpart Duke, it was still ballsier than anything they'd previously attempted. Besides, with badass characters like Nemesis Enforcer, Golobulus, and Serpentor, who didn't love it?
Conan
"Conan, what is best in life?"
"To crush your enemies, see them driven before you, and to hear the lamentations of their women"
The movie that made Arnold a star, Conan the Barbarian has been copied, parodied, and usurped so many times that it's almost hard to tell what the source material is…except that none of the copies have EVER lived up to the awesomeness that was Arnold's Conan. In spite of the fact that no one could even understand Arnold's "English" back then, so much so that they had to dub his dialogue, he was still the perfect and only choice for the role, making him an icon and making the movie, full of barbarian badassity, a true classic, perfect and untouchable.
The Thing
"I know I'm human. And if you were all these things, then you'd just attack me right now, so some of you are still human. This thing doesn't want to show itself, it wants to hide inside an imitation. It'll fight if it has to, but it's vulnerable out in the open. If it takes us over, then it has no more enemies, nobody left to kill it. And then it's won."
There is a reason why The Thing is in IMDB's top 250 movies list, and its because the movie really is that good. And if you've been paying attention over the years (like me) The Thing is actually rising in the ranks. Anyway, The Thing is set in Antarctica and its got one hell of a lead hero: Kurt Russell. That in and of itself should win you, but if it doesn't let me give you the plot description: Scientists in the Antarctic are confronted by a shape-shifting alien that assumes the appearance of the people that it kills. Sheer fucking genius. Hell even the tagline is perfect: Man is The Warmest Place to Hide. You think Will Smith's dog in I Am Legend is awesome? Ha! Wait until you check out the Oscar worthy performance by Kurt's dog. He makes Lassie look like a chump. Here's the part that bugs me. This is clearly John Carpenter's best film ever, and it still manages to be underrated. How is that possible?! I am hoping Hollywood does not tread into this masterpiece's waters and decide a remake is in order, because it will not be anywhere near as good nor surpass its predecessor.
The Lost Boys
"And then his dog started chasing my mom like the hounds of hell in 'Vampires Everywhere.'"
"We've been aware there's some very serious vampire activity in this town for some time."
"Santa Carla's become a haven for the undead."
"As a matter of fact, we're almost certain ghouls and werewolves occupy high positions at city hall."
"Kill your brother, you'll feel better."
Lost Boys is the quintessential teenage-horror flick that sprung from the 80's. Back when Joel "Bat Nipples" Schumacher was truly a mastermind, he birthed unto us this gem. I'm not sure about you guys, but I still believe Lost Boys is the best vampire flick of all time. Yep, that includes Blade, Underworld, Interview, etc. – they are all no match for this perfect horror flick. It gave us both Coreys (who incidentally, were born to play their respective roles), one bad ass Kiefer Sutherland and Jason Patric's greatest performance. The Lost Boys just so happens to be one of those rare flicks that actually gets better and better every time you watch it. There is absolutely nothing I would change about this movie and that is why it is the essence of pure perfection.
7 of the Most Bizarre Fertility Rituals Across the Globe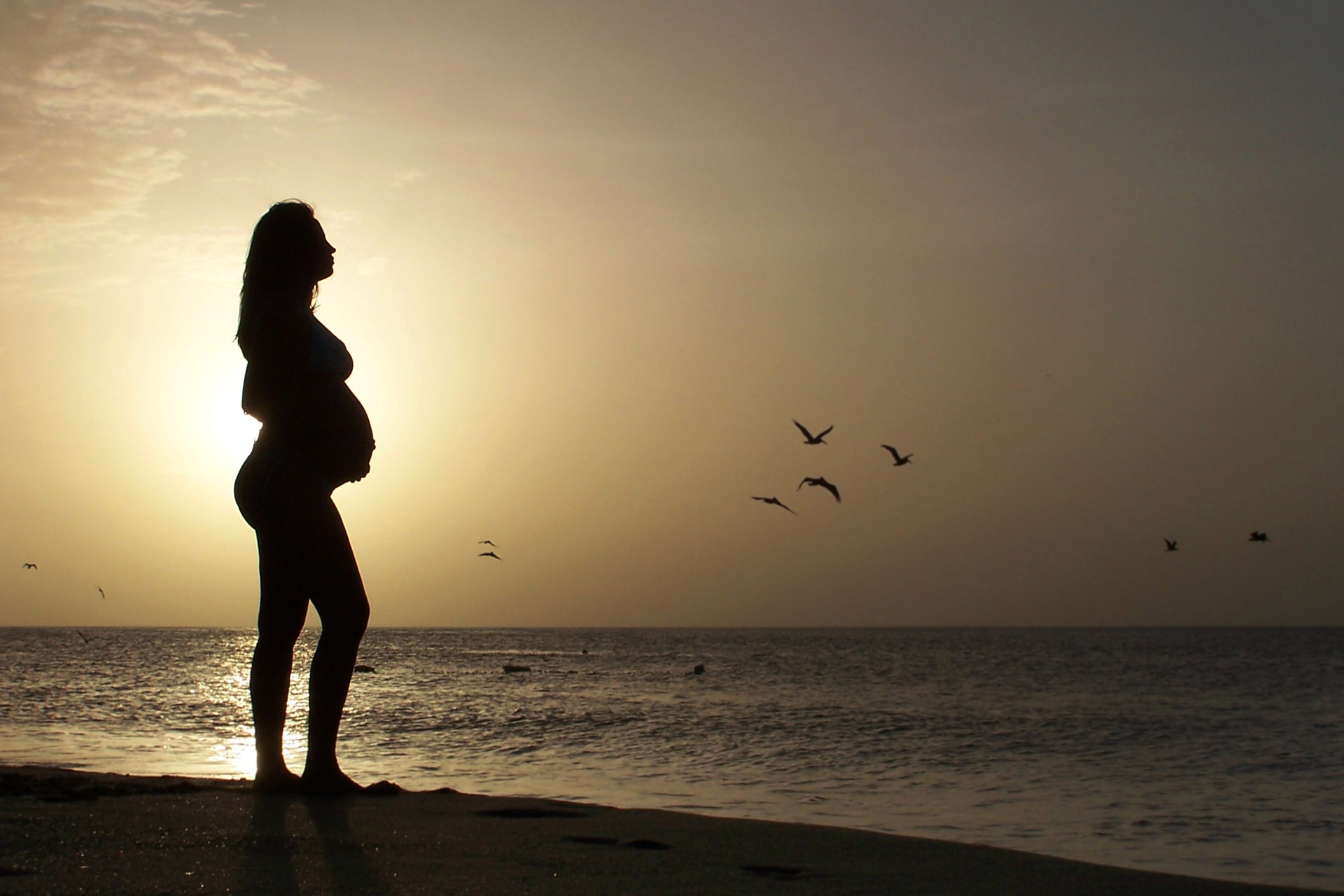 Across England and Wales in 2018, it was reported that the birth rate declined by 3.2 per cent in comparison to 2017. In 2012's beak, there was also a recorded 9.9 per cent decline. There are many potential factors for why the birth rate has fell, including a focus on establishing and being successful in a career before starting a family.
Another reason for some unfortunately is fertility. According to the NHS, while 84 per cent of couples will conceive naturally within a year if the have regular unprotected sex, one in seven couples may struggle to conceive. While some may go down the route of IVF, others may choose to have surgical procedures to help treat infertility. There are also supplements available for both partners to take to help boost their fertility levels. Coenzyme Q10 boosts fertility by improving sperm quality. But, while these are all ways to try to increase our chances of conceiving, there are many bizarre fertility rituals evident across the world. Here, we take a look:
A Zimbabwean Baboon Cocktail
Food and releasing sensual inhibition. What could be better? The likes of oysters, asparagus, and pomegranate are all said to have seductive connotations by being aphrodisiacs, while some restaurants and bars have concocted what they believe to be sensual cocktails. However, locals in Zimbabwe have taken it to a whole new level. It's believed that baboon urine carries hormones that can boost male and female fertility. People are known to mix baboon urine with beer in a bid to aid their likelihood of becoming parents. Unsurprisingly, medical professionals in Africa advise against this ritual.
Italian Seat of Fertility
In Italy, there's a chair also known as a 'miracle' chair said to increase fertility. Believed to have been owned by Saint Maria Francesco of the Five Wounds of Jesus, this chair sees thousands of women queue up to sit in it and be blessed with increased fertility levels. There's obviously no scientific proof that this will work, but around the chair are thousands of pictures of babies born to ladies shortly after they took part in this ritual.
Congo Undergarments
Hanging ladies' underwear might be some form of expressive art in Muriels bar in Belfast, yet this isn't the case in the Congo. It's customary for the nation's Yansi people to throw their underwear onto their roof when it's a waning moon. This is meant to help boost fertility and the rate of conception.
Coffins in China
While it's customary for many to have a wake after a funeral, Cantonese funerals are slightly different. Often, the daughters-in-law of the deceased will cover their stomachs with green cloths — this colour as associated with spring, growth and fertility. They will then rub their bodies against the coffin in a bid to gain the procreative power of the recently deceased person.
Hungarian Water
Significantly less unusual, but in Holloko, a yearly custom takes place where men are dressed up in costumes and drench women in water. This ritual dates back to as early as the 2nd century and is believed to be a way to cleanse women in order to give them the gift of fertility. Women who want to participate line the streets in traditional clothing and wait for males to throw water over them.
Holy Water in Turkey
The Wishing Column is home to Hagia Sophia Museum, Istanbul. The museum, which has previously been a church and then a mosque, sees people come from far and wide to see the column which is said to weep holy water. It's often referred to as being the tears of the Virgin Mary. Women will stick their thumb into the hole and rotate it as far as they can in the hope of boosting their fertility levels. They believe that this is their way of being blessed by this sacred water.
Fertility in Britain
This list wouldn't be complete without a special mention to Cornwall's 'Crick Stone'. Its legend dates back over 4,500 years and it's said that if a woman passes through it seven times, they'll fall pregnant shortly after.
Whilst it's recommended that you seek medical advice to increase fertility, if you fancy a trip away and want to experience a unique foreign tradition, this list has you covered!
Sources
https://www.ons.gov.uk/peoplepopulationandcommunity/birthsdeathsandmarriages/livebirths
https://www.nhs.uk/conditions/infertility/
https://www.huffingtonpost.co.uk/shafali-talisa-arya/weird-and-wonderful-fertility-rituals-from-around-the-world_b_15386428.html
https://www.telegraph.co.uk/women/womens-health/11816876/Nine-unusual-ways-to-help-you-conceive.html
https://www.independent.co.uk/life-style/food-and-drink/features/aphrodisiacs-10-best-foods-to-get-you-in-the-mood-10043642.html
https://www.babygaga.com/15-unusual-pregnancy-rituals-you-wont-believe-are-true-but-probably-work/