Deadly Hotels in Holidays
You are here: Home / Bizarre Stuff / Deadly Hotels in Holidays
Deadly Hotels in Holidays
Rickety old haunted houses are for lightweights. Want to really feel the fear? (You sicko.) For seekers of creepy kicks, there's nothing quite like a bona fide gruesome death site. Hotels are primo spots for dubious deeds—including big-time murders, overdoses, and suicides, as well as run-of-the-mill accidental biotoxin poisonings. So in the spirit of a forensics-leaning Halloween, here's our list of 12 inns that hosted famous passings. They range from rock 'n' rollers' expiration sites off L.A.'s Sunset Strip to a sumptuous boutique hotel on Paris's Left Bank. Most have successfully scrubbed themselves of their dubious reputation, while a few happily trade on the notoriety. But one thing is shared by every place listed: You don't need a ghost-busting team to get a genuine shudder from their bloodstained histories.
C
HELSEA HOTEL, New York City
The Chelsea's facade is like Tim Burton's fantasy of a grand hotel: 12 stories of bloodred brick, broken up by black wrought-iron balconies. The hotel's guest book reads like the history of 20th-century American culture—you could call it the birthplace of Beat poetry, American modern art, and the singer-songwriter movement—but it is still best known as the place where Dylan Thomas spent his last days and Sid Vicious killed his girlfriend, Nancy Spungen. Nicknamed the "exploding dimwit" by the music press, Vicious was the former bass player for English punk band the Sex Pistols. Vicious and Spungen were a volatile couple, and were regularly seen covered with bruises and cigarette burns. On October 12, 1978, after a pair of early-morning anonymous phone calls to the hotel's front desk calling attention to room 100, Spungen was found dead on the bathroom floor with a single knife wound in her abdomen, while Vicious walked the halls, muttering. The actual stabbing is still a punk rock mystery: There are theories that Spungen was murdered by one of two drug dealers who visited the hotel room that night. Vicious died of a heroin overdose before he could go to trial, and rumors of a shared suicide pact continue to this day.
LIZZIE BORDEN BED & BREAKFAST, Fall River, Massachusetts
Death, New England–style: After a breakfast of bananas and johnnycakes and a stroll in town, return home to receive 40 whacks with an ax. This was the nature of Andrew Borden's last day on earth, a day guests at the Lizzie Borden B&B can relive in most of its particulars, save the actual ax blows. Borden was murdered on August 4, 1892, along with his second wife (pictured). Suspicion has always fallen on their daughter Lizzie, though she was tried and found not guilty. Unlike the typical hotel-cum–murder site, however, the owners of Lizzie's former digs play up the Borden deaths, and the ambiguity that still surrounds them, giving the Lizzie Borden House a dash of creepiness to go with the cheesy feeling of a 19th-century theme park. The Greek Revival house in the Massachusetts industrial town of Fall River contains six bedrooms; fans of gore can pay $200 a night to sleep in the bedroom where Abby Borden, Lizzie's stepmother, was found hacked to death. Lizzie's own bedroom is also available for the same price, if the idea of getting into a likely murderess's head appeals. A prominent Lizzie-didn't-do-it theory has Bridget Sullivan, the family maid, taking the hatchet to her masters after they asked her to wash the windows on a particularly hot day; her attic room, at $175, is one of the house's cheaper pleasures.
L'HÔTEL, Paris
These days, the fab L'Hôtel (see slideshow), on Paris's Left Bank, is as far from a stained-floral-bedspread overdose motel as you can get. Not so, however, when Oscar Wilde lay in his death throes, which ended on November 30, 1900. One of his last quips, "I am dying beyond my means," referred not to the hotel's elegance, but to his own total insolvency (there is an unpaid bill of 26,000 francs still outstanding). But Wilde's last days in room 16 are shrouded in mystery. Did he die of syphilis, or cerebral meningitis resulting from an ear infection? Did he willingly join the Catholic faith, or was he dragooned into accepting last rites by pushy priests? One thing is clear: The hotel's decor was not up to the aesthete's standards. His last words are reputed to be, "My wallpaper and I are fighting a duel to the death. One or other of us has got to go." The hotel has transformed itself, meanwhile, into one of the most praised boutique hotels on the planet, full of rich brocades, wood paneling, and framed mementos of Wilde's stay. Though it took them another 100 years to finally change that wallpaper.
CECIL HOTEL, Los Angeles
Take a deteriorating building, a skid row neighborhood, proximity to a clinic for sex offenders, and serial killers as long-term guests, and you come close to describing the magic of the Cecil Hotel in the 1980s. The hotel is now a boutique establishment that plays on its access to the nearby Staples Center, but in its glory years it hosted a ghoulish assortment of losers and killers, including "Night Stalker" Richard Ramirez (pictured) and Austrian journalist-cum-murderer Jack Unterweger. Ramirez, who was found guilty of 14 murders in the 1980s, stayed on the 14th floor for several months in 1985, paying (creepy coincidence alert) $14 a night. And Unterweger, a writer and prostitute-killer released by Austrian authorities for good behavior and then sent to America on a high-profile journalistic junket, also used the hotel as a base to pick up at least three prostitutes who were later found murdered. The two may have been feeling the vibes from Pauline Otten, who jumped out a window in 1962 and killed a pedestrian, as well as herself, in her fall; or from the still unsolved murder of Goldie Osgood, the "pigeon lady" of Pershing Square, who was found strangled in her Cecil room in 1964. But you have to give the new management some respect: At least they haven't named a drink after Ramirez or done up Unterweger's room in period decor.
BEAU RIVAGE, Geneva
Italian anarchist Luigi Lucheni could not have chosen a more pristine murder spot than Geneva's white-wedding-cake Beau Rivage Hotel (see slideshow). On September 10, 1898, Empress Elizabeth of Austria was leaving the hotel to catch a boat on Lake Geneva when Lucheni repeatedly stabbed her with a file that penetrated her heart and lungs. When aid was administered, the empress did not allow her corset to be undone until she had reached the relative privacy of the boat; when the stays came off, she was revealed to be bleeding to death. The assassination gave Geneva's reputation for pampering the rich and famous an extra frisson of danger. Today, most visitors to this ostentatious palace on Lake Geneva are ignorant of the more recent passing of prominent German politician Uwe Barschel, who was found dead, fully dressed in a bathtub full of water following an overdose of prescription drugs, on October 11, 1987. Barschel had recently been involved in a Watergate-style scandal and his career was over. The breezes off Lake Geneva seem to inspire the darkest deeds—there's definitely something in the water.
LANDMARK MOTOR HOTEL, Los Angeles
The two-story 1950s cast-concrete building, the palm trees and bougainvillea surrounding the big pool, the empty bottles lying around, the unemployed actors hoping for a big break—the former Landmark Motor Hotel was the perfect stage for a celebrity's last act. And on October 4, 1970, Janis Joplin provided just that, dying of an alcohol-and-heroin overdose in the wee hours of the morning. Joplin obtained some startlingly strong heroin, injected herself, went to the lobby to buy cigarettes, returned to her room, and keeled over from her bed into an end table. She was found the next day, dressed in a blouse and panties, by her road manager. Change from the lobby's cigarette machine was still in her fist, and a bottle of Ripple wine left on the nightstand. Joplin was thus a founding member of the "27 club," the dubiously honorable circle of musicians who expired at that tender age, along with Brian Jones, who died the previous year, and Jimi Hendrix, who preceded her by a mere two weeks. The Landmark Motor Hotel has been renamed the Highland Gardens Hotel, and is still home to up-and-coming actors attracted by its central location just off the Sunset Strip—though it is doubtful at this point if any of them know that the singer of Me and Bobby McGee (a posthumous #1) spent her last moments there.
PARK SHERATON, New York City
The soaring brick Park Central Hotel (formerly the Park Sheraton), across the street from Carnegie Hall, once had one of New York's more elegant barbershops. With a wall of mirrors, lined with rows of scissors, razors, and hair tonic, reflecting swiveling barber chairs and a tiled floor, this cleanest of rooms was also the stage for one of the city's most famous mob murders. On October 25, 1957, Albert Anastasia, creator of the long-running Gambino crime family and former head of the prolific Murder, Inc., gang, had his eyes closed and neck exposed ready for a shave when three gunmen burst in the door from the street and shot him several times. Anastasia reportedly lunged at the mirror, mistaking his assassins' reflections for the real thing, before collapsing on the floor and ending up in one of the great crime-scene photos of all time (pictured). And as if that were not enough bad karma for one hotel, the Park Sheraton had already seen a major league mob murder. In 1928, Arnold Rothstein, one of the key players in the fixing of the 1919 World Series and the model for the Jewish mobster Meyer Wolfsheim in The Great Gatsby, was found bleeding in the hotel's service entrance. Rothstein was a gangster to the end: When the police asked him, on his deathbed two days later, to identify his killers, he said, "My mother did it."
RAFFLES HOTEL, Singapore
What a party it was: On August 20, 1945, five days after Japan's surrender in the Second World War, 300 Japanese officers relaxed in the lobby of Singapore's Raffles Hotel (see slideshow), with its soaring ceilings and palm trees. They luxuriated in the August heat and made sake toasts before coming to the evening's climax: Each pulled his ceremonial sword from its scabbard and literally fell on it. It was an odd choice of location for a mass suicide. The Raffles, named after Sir Stamford Raffles, the founder of Singapore, was built in 1887 as the ne plus ultra of colonial chic (Somerset Maugham was a regular guest). The hotel also served as an administration center for the Japanese occupation of Singapore during the war. Perhaps accustomed to their comfy conditions, the officers decided that death was better than dishonor when word came that their emperor had officially surrendered and British troops were on the way. The reluctance of the Japanese to leave the hotel compound may also have had something to do with the hatred their occupation had instilled in Singaporeans, as expressed by the revenge killings that were happening all over the country; no matter what, the officers endowed Singapore with a legend worthy of of the Romans, with a touch of Jonestown thrown in for good measure.
BELLEVUE-STRATFORD, Philadelphia
They don't come much grander, or more lethal, than Philadelphia's former Bellevue-Stratford. Built in 1904 with 1,090 rooms, Tiffany and Lalique fixtures, and a lighting system designed by Thomas Edison himself, the Bellevue was the toast of Philadelphia until 1976, when it took out 34 guests in a single sitting. Following an American Legion convention in celebration of the Bicentennial, several attending Legionnaires began suffering pneumonia-like symptoms. A total of 221 people were afflicted, of whom 34 eventually died; near-pandemonium spread as fears of an epidemic circulated through the press. The hotel closed its doors a few months after the convention, and the investigation that followed was a CSI-worthy spectacle of forensic scientists crawling around the building, closing their net on the perpetrator. Eventually, a brand-new strain of bacteria was traced to the hotel's cooling tower; the toxic critters had taken a ride along the currents of the hotel's air-conditioning to lodge in guests' lungs. Legionnaires' disease—Legionellosis—was born. The hotel was bought and resold throughout the 1970s, '80s, and '90s, and was eventually converted to a mall, then reconverted to a luxe 172-room establishment, now known as the Park Hyatt Philadelphia at the Bellevue (see slideshow). The new name reflects a more sterile era, without the thrill of a time when going to a banquet might mean acquiring a newly-discovered disease.
WESTIN ST. FRANCIS, San Francisco
Silent-film comedian Roscoe "Fatty" Arbuckle's 1921 Labor Day bash in room 1220 of the Westin St. Francis provided newspapers with the scandal of the decade, complete with illicit booze, groupies, and the death of a young actress. The actual events are clouded in San Francisco fog: At some point in the proceedings, Virgina Rappe, a 30-year-old starlet with a few screen credits, went off to the bedroom by herself, quite drunk. Four days later she was dead, and Arbuckle (pictured in a still from the 1916 movie He Did And He Didn't) was tried for first-degree murder, with the San Francisco D.A. claiming the star had raped Rappe and fatally injured her with his excessive body weight. There were three trials, as circuslike as the original party had been, with tampered witnesses (including one Zey Prevon and a Dr. Beardslee), faked evidence, the shredding of many reputations, two hung juries, and finally, a verdict of not guilty. Arbuckle was banned from several studios and went bankrupt; one little trip to the bedroom made him, in his own words, "the guy everyone loves to hate."
TALGARTH HOTEL, London
As if terrifying Southern California in August 1969 with the gory Tate/LaBianca murders wasn't enough, the Manson Family allegedly extended its deadly influence across the ocean later that year. On December 2, Joel Dean Pugh was found with a slit throat in London's Talgarth Hotel in West Kensington. Suicide was not ruled out, as two bloody razors were found near the body; but what complicated the case was a series of notes written in backward script, reportedly spelling out "Jack and Jill" in multiple iterations, as well as backward scribbles on the room's mirror. Strangely, no evidence was recorded, including photographs of the crime scene or fingerprints. However, Pugh was the husband of Manson Family member Sandra Good, and had come to London to sell rare coins and raise money for the Family's continuing activities. His traveling companion, Bruce Davis (pictured, after giving himself up to the authorities), is still in prison for his complicity in multiple Manson murders; some conspiracy theories have Davis doing in Pugh for threatening to leave the Family.
HACIENDA, Los Angeles
The best hotel managers are invisible, making their hotels run with the appearance of effortless ease. And then there are the managers who take a gun and shoot you between the ribs. This was Sam Cooke's experience in L.A.'s rundown Hacienda Hotel, now repurposed as an airport layover spot. The truth about the night Cooke died remains as murky as any show business death story: Although he was enjoying a huge run of success—You Send Me was already a hit single—and was learning to like the high life, he checked into the Hacienda, a "$3 hotel" as his brother later called it, with a strange woman, and was shot there on December 11, 1964. The elderly hotel manager, Bertha Franklin, told a story that now comes off as utterly absurd: Cooke burst into her office wearing only one shoe and a sport coat, grabbed her, and threatened her with violence. In the struggle, Franklin said she picked up a gun as well as a broomstick, shooting Cooke and whopping him on the head with the broom for good measure. The L.A.P.D. never seriously investigated the case, ignoring evidence such as bloodstains and skin found on the sidewalk outside, as well as a serious welt on Cooke's forehead that was unlikely to have been inflicted by a broom-wielding old woman. It just goes to show that you should always tip hotel staff.
7 of the Most Bizarre Fertility Rituals Across the Globe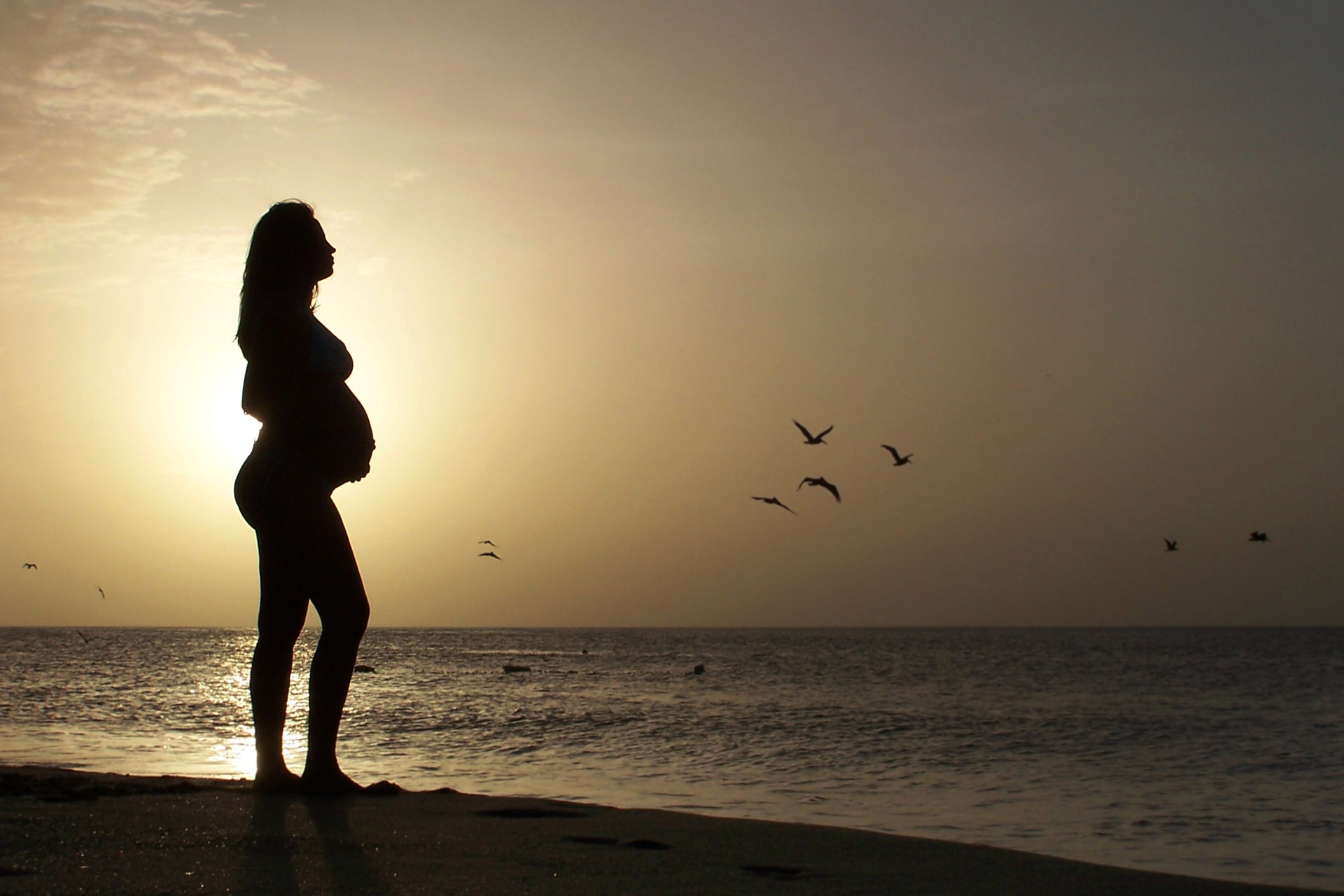 Across England and Wales in 2018, it was reported that the birth rate declined by 3.2 per cent in comparison to 2017. In 2012's beak, there was also a recorded 9.9 per cent decline. There are many potential factors for why the birth rate has fell, including a focus on establishing and being successful in a career before starting a family.
Another reason for some unfortunately is fertility. According to the NHS, while 84 per cent of couples will conceive naturally within a year if the have regular unprotected sex, one in seven couples may struggle to conceive. While some may go down the route of IVF, others may choose to have surgical procedures to help treat infertility. There are also supplements available for both partners to take to help boost their fertility levels. Coenzyme Q10 boosts fertility by improving sperm quality. But, while these are all ways to try to increase our chances of conceiving, there are many bizarre fertility rituals evident across the world. Here, we take a look:
A Zimbabwean Baboon Cocktail
Food and releasing sensual inhibition. What could be better? The likes of oysters, asparagus, and pomegranate are all said to have seductive connotations by being aphrodisiacs, while some restaurants and bars have concocted what they believe to be sensual cocktails. However, locals in Zimbabwe have taken it to a whole new level. It's believed that baboon urine carries hormones that can boost male and female fertility. People are known to mix baboon urine with beer in a bid to aid their likelihood of becoming parents. Unsurprisingly, medical professionals in Africa advise against this ritual.
Italian Seat of Fertility
In Italy, there's a chair also known as a 'miracle' chair said to increase fertility. Believed to have been owned by Saint Maria Francesco of the Five Wounds of Jesus, this chair sees thousands of women queue up to sit in it and be blessed with increased fertility levels. There's obviously no scientific proof that this will work, but around the chair are thousands of pictures of babies born to ladies shortly after they took part in this ritual.
Congo Undergarments
Hanging ladies' underwear might be some form of expressive art in Muriels bar in Belfast, yet this isn't the case in the Congo. It's customary for the nation's Yansi people to throw their underwear onto their roof when it's a waning moon. This is meant to help boost fertility and the rate of conception.
Coffins in China
While it's customary for many to have a wake after a funeral, Cantonese funerals are slightly different. Often, the daughters-in-law of the deceased will cover their stomachs with green cloths — this colour as associated with spring, growth and fertility. They will then rub their bodies against the coffin in a bid to gain the procreative power of the recently deceased person.
Hungarian Water
Significantly less unusual, but in Holloko, a yearly custom takes place where men are dressed up in costumes and drench women in water. This ritual dates back to as early as the 2nd century and is believed to be a way to cleanse women in order to give them the gift of fertility. Women who want to participate line the streets in traditional clothing and wait for males to throw water over them.
Holy Water in Turkey
The Wishing Column is home to Hagia Sophia Museum, Istanbul. The museum, which has previously been a church and then a mosque, sees people come from far and wide to see the column which is said to weep holy water. It's often referred to as being the tears of the Virgin Mary. Women will stick their thumb into the hole and rotate it as far as they can in the hope of boosting their fertility levels. They believe that this is their way of being blessed by this sacred water.
Fertility in Britain
This list wouldn't be complete without a special mention to Cornwall's 'Crick Stone'. Its legend dates back over 4,500 years and it's said that if a woman passes through it seven times, they'll fall pregnant shortly after.
Whilst it's recommended that you seek medical advice to increase fertility, if you fancy a trip away and want to experience a unique foreign tradition, this list has you covered!
Sources
https://www.ons.gov.uk/peoplepopulationandcommunity/birthsdeathsandmarriages/livebirths
https://www.nhs.uk/conditions/infertility/
https://www.huffingtonpost.co.uk/shafali-talisa-arya/weird-and-wonderful-fertility-rituals-from-around-the-world_b_15386428.html
https://www.telegraph.co.uk/women/womens-health/11816876/Nine-unusual-ways-to-help-you-conceive.html
https://www.independent.co.uk/life-style/food-and-drink/features/aphrodisiacs-10-best-foods-to-get-you-in-the-mood-10043642.html
https://www.babygaga.com/15-unusual-pregnancy-rituals-you-wont-believe-are-true-but-probably-work/