The Ten Creepiest Masked Killers of All-Time
You are here: Home / Bizarre Stuff / The Ten Creepiest Masked Killers of All-Time
The Ten Creepiest Masked Killers of All-Time
10. Mrs. Tredoni (Alice, Sweet Alice)
What's creepy about this is how decidedly uncreepy it is in pieces. A giant cliched yellow rain slicker? A girly Valentine's like mask? Who would have thought that pairing them together would create a slick, creepy killer?
9. Torso's Masked Killer (Torso)
This guy is creepy because you have this outfit in your closet already. A knit cap with hand cut holes, leather gloves, this is the kind of person who shows up randomly in your backyard and scares the poop out of you.
8. Scream Killers (Scream)
The mask that launched a million Halloween costumes. What we like about the Scream mask that it has emotion frozen into it, rather than a lack of emotion like most blank slate masks. Definitely a cool look for a while that has totally been overplayed.
7. The Strangers (The Strangers)
The atmosphere of this movie helps out these masked killers who could be anyone you know and thats what makes them scary. Regular clothing, creepy children's masks, a baghead, these aren't who you want to see in the dark.
6. Satan (Satan's Little Helper)
What I really like about this mask is that it is literally off the shelf of a Halloween costume store, and just as importantly, within the film it still works. This serial killer utilizes his costume store mask to blend in on Halloween and even feel up some boobs.
5. Michael Myers (Halloween)
All we need say is "Because a silent, pasty William Shatner is a scary William Shatner." One of the all time classic masked killers, Myers' pasty face peering down at your, with Shatner's mane of hair sticking up, is terrifying.
4. Jigsaw Pig Mask (Saw)
While not occupying nearly enough screen time, the pig mask of the
Saw
series is a righteous mask that is actually the cut off head of a pig, not some latex or foam creation. Well, in the movie it's real, at least, and that is awesome, bloody, and scary.
3. Jason Voorhees (Friday the 13th Series)
Perhaps the most recognized killer of all time, he also rocks one of the most memorable masks in film history. Whether you prefer his baghead look from
Friday the 13th II
or his classic hockey mask, there is no denying Jason is one bad mother set to tear the screen up again and again.
2. Leatherface (Texas Chainsaw Massacre Series)
When your mask is created from the severed flesh and faces of your victims, you're an ultimate badass. This grotesque visage will haunt the nightmares of many a viewer long after the credits roll.
1. The Scarecrow (Dark Night of the Scarecrow)
You may not have heard of this made for TV horror special, but let me tell you, this Scarecrow is creepy as all hell. Huge, dark eye holes, a gaping maw of a mouth, armed with a pitchfork, this visage will stop you from cutting through the cornfields late at night.
There you have it – our ten creepiest masked killers in cinematic history. While we can and will argue their placements and wonder why some didn't make the cut, I think we can all agree that this is a list of people you definitely do not want to catch a glimpse of down a dark alley.
7 of the Most Bizarre Fertility Rituals Across the Globe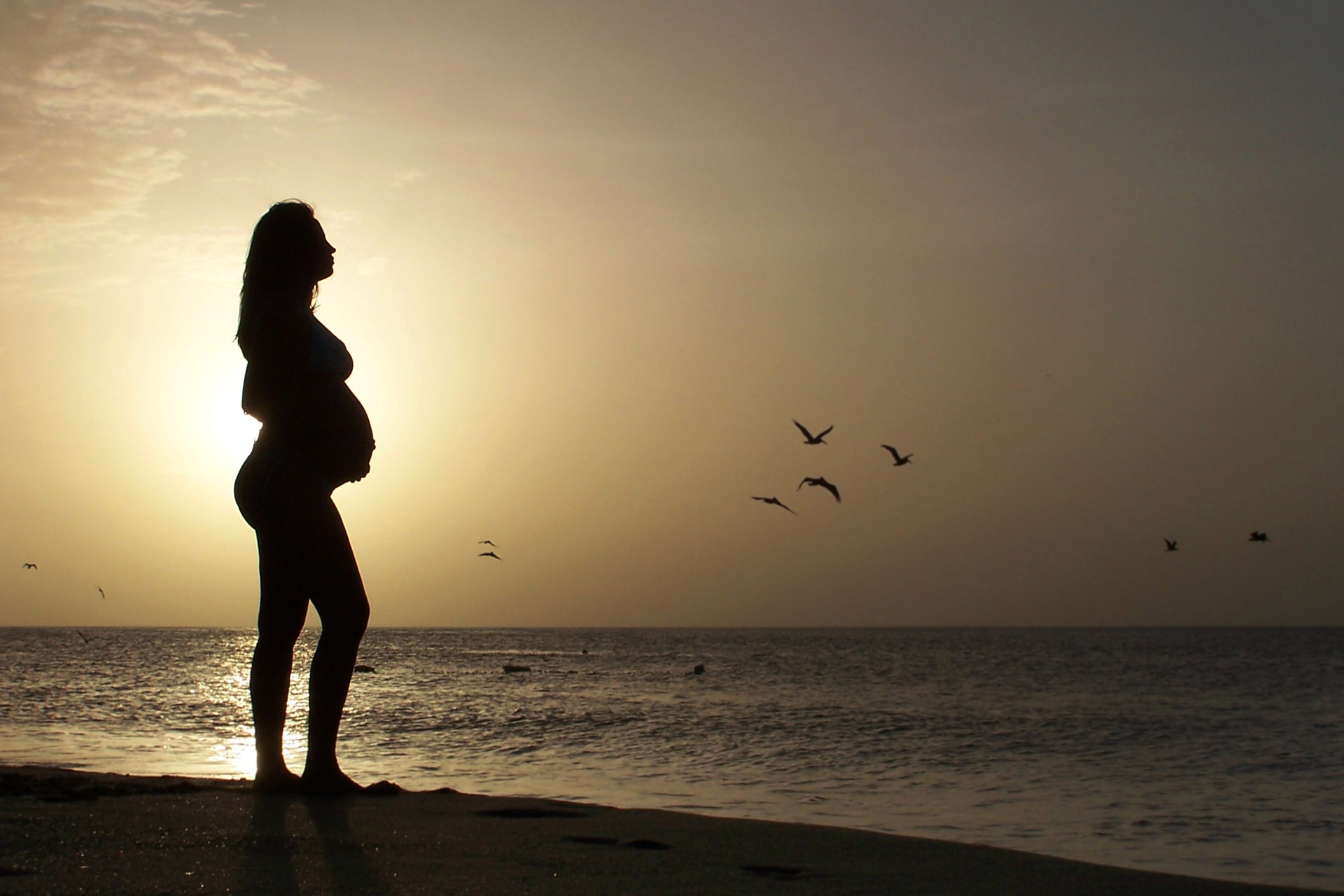 Across England and Wales in 2018, it was reported that the birth rate declined by 3.2 per cent in comparison to 2017. In 2012's beak, there was also a recorded 9.9 per cent decline. There are many potential factors for why the birth rate has fell, including a focus on establishing and being successful in a career before starting a family.
Another reason for some unfortunately is fertility. According to the NHS, while 84 per cent of couples will conceive naturally within a year if the have regular unprotected sex, one in seven couples may struggle to conceive. While some may go down the route of IVF, others may choose to have surgical procedures to help treat infertility. There are also supplements available for both partners to take to help boost their fertility levels. Coenzyme Q10 boosts fertility by improving sperm quality. But, while these are all ways to try to increase our chances of conceiving, there are many bizarre fertility rituals evident across the world. Here, we take a look:
A Zimbabwean Baboon Cocktail
Food and releasing sensual inhibition. What could be better? The likes of oysters, asparagus, and pomegranate are all said to have seductive connotations by being aphrodisiacs, while some restaurants and bars have concocted what they believe to be sensual cocktails. However, locals in Zimbabwe have taken it to a whole new level. It's believed that baboon urine carries hormones that can boost male and female fertility. People are known to mix baboon urine with beer in a bid to aid their likelihood of becoming parents. Unsurprisingly, medical professionals in Africa advise against this ritual.
Italian Seat of Fertility
In Italy, there's a chair also known as a 'miracle' chair said to increase fertility. Believed to have been owned by Saint Maria Francesco of the Five Wounds of Jesus, this chair sees thousands of women queue up to sit in it and be blessed with increased fertility levels. There's obviously no scientific proof that this will work, but around the chair are thousands of pictures of babies born to ladies shortly after they took part in this ritual.
Congo Undergarments
Hanging ladies' underwear might be some form of expressive art in Muriels bar in Belfast, yet this isn't the case in the Congo. It's customary for the nation's Yansi people to throw their underwear onto their roof when it's a waning moon. This is meant to help boost fertility and the rate of conception.
Coffins in China
While it's customary for many to have a wake after a funeral, Cantonese funerals are slightly different. Often, the daughters-in-law of the deceased will cover their stomachs with green cloths — this colour as associated with spring, growth and fertility. They will then rub their bodies against the coffin in a bid to gain the procreative power of the recently deceased person.
Hungarian Water
Significantly less unusual, but in Holloko, a yearly custom takes place where men are dressed up in costumes and drench women in water. This ritual dates back to as early as the 2nd century and is believed to be a way to cleanse women in order to give them the gift of fertility. Women who want to participate line the streets in traditional clothing and wait for males to throw water over them.
Holy Water in Turkey
The Wishing Column is home to Hagia Sophia Museum, Istanbul. The museum, which has previously been a church and then a mosque, sees people come from far and wide to see the column which is said to weep holy water. It's often referred to as being the tears of the Virgin Mary. Women will stick their thumb into the hole and rotate it as far as they can in the hope of boosting their fertility levels. They believe that this is their way of being blessed by this sacred water.
Fertility in Britain
This list wouldn't be complete without a special mention to Cornwall's 'Crick Stone'. Its legend dates back over 4,500 years and it's said that if a woman passes through it seven times, they'll fall pregnant shortly after.
Whilst it's recommended that you seek medical advice to increase fertility, if you fancy a trip away and want to experience a unique foreign tradition, this list has you covered!
Sources
https://www.ons.gov.uk/peoplepopulationandcommunity/birthsdeathsandmarriages/livebirths
https://www.nhs.uk/conditions/infertility/
https://www.huffingtonpost.co.uk/shafali-talisa-arya/weird-and-wonderful-fertility-rituals-from-around-the-world_b_15386428.html
https://www.telegraph.co.uk/women/womens-health/11816876/Nine-unusual-ways-to-help-you-conceive.html
https://www.independent.co.uk/life-style/food-and-drink/features/aphrodisiacs-10-best-foods-to-get-you-in-the-mood-10043642.html
https://www.babygaga.com/15-unusual-pregnancy-rituals-you-wont-believe-are-true-but-probably-work/