Strange and Musterious Monsters
You are here: Home / Bizarre Stuff / Strange and Musterious Monsters
Strange and Musterious Monsters
The Beast of Bodmin
THE BEAST OF BODMIN: whether it is anative cat, previously thought extinct,or an escaped exotic pet, the Beast ofBodmin is a creature that refuses to disappear.Indeed, sightings of the panther-like creature continue apace and, unlike other mysterious beasts, modern technology is actually helping to prove its existence. Bodmin Moor is an area of National Park land in Cornwall, southwest England. Since 1983 there have been over sixty sightings of big cats in the area, and some experts suggest there may be a whole breeding population on the moors. In fact, one recent sighting was of a mother cat and her cub together. Despite wide-ranging testimonials from reliable witnesses, a British government report in 1995 concluded that there was no evidence of big cats on the moors.
However, since 1995 some quite startling, tangible evidence has been produced. A 20-second video released in July 1998 clearly shows a large black animal roaming the moor. Experts believe the footage is the best evidence yet to support the idea that big cats are living in the area. Many also suggest the beasts may be a native species of cat which was thought to have become extinct over a hundred years ago. Around the time of the video release, Maurice Jenkins, a quarry weighbridge worker was driving near Exmoor, near Bodmin, when he spotted an odd beast at the side of the road. He trained his car headlights on the creature.
Bigfoot
IN THE WILDS OF NORTH AMERICA a mystical ape-like creature hides in the shadows. Standing over seven feet tall and having an immense, muscled body, it should be hard to stay concealed. Many that see him say he just disappears into the background. Like a man, he walks upright, but the short black hair covering his entire body indicates he is no homo-sapien. No bodies, bones or remains have ever been found despite more than two centuries of searching. The only evidence we have of this mythical beast is its huge tracks. That is why the creature is named 'Bigfoot'. Like many legendary Native American monsters, Bigfoot is a central part of indigenous traditional tales. They call him 'Sasquatch', the 'hairy giant of the woods'. But it was his early personal introduction to European settlers that sparked off real interest. In 1811, David Thompson, a white trader, was in the north Rocky Mountains when he spotted a set of massive 14 by 8-inch footprints. Over many years, the tales of Sasquatch spread and on 4th July 1884, the Daily Colonist newspaper in British Columbia was proud to announce that a train crew had caught a strange beast. In reality, the stocky, black-haired primate that they trapped was probably just a chimpanzee. The American and Canadian mountains gradually grew awash with stories of Sasquatch appearances; there were even reports of gangs of strange creatures attacking people in the forests. The Sasquatch phenomenon was never solely focused on the idea of a single creature, and people have always considered there might be a breeding colony. At that time, the mystical beasts were primarily of interest to lumberjacks, miners and those who lived or worked in areas where it had been sighted.
The Grey Man of Ben MacDhui
IN THE SCOTTISH HIGHLANDS lies a mountain where many have felt a dread quite unlike anything else they have ever experienced. As the fogs and mists roll across the cairns, they say there lurks a creature huge and terrifying. They call it 'Am Fear Liath Mor', or the 'Big Grey Man'. Some see him as an old figure in robes, a giant, or even a devil. The creature does not just threaten with a force of physical power, this beast also causes an almost suicidal sense of depression and panic in all who come near it. Ben MacDhui is the second highest mountain in Scotland, standing at over 4,000 feet. It is an imposing sight and a substantial test for experienced climbers. Many of the witnesses who see, or feel the presence of, the Grey Man are serious, hardened mountaineers, not prone to flights of fancy. The first person to reveal he had met the mountain's strange tenant was Professor Norman Collie. Collie was a respected and well known climber, but when he gave his speech to the Cairngorm Club in 1925, the audience was truly stunned. Collie explained that he had been coming down from the peak of Ben MacDhui in 1891 when he heard footsteps behind him. At first, shrouded in mist, he rationalised that it must just have been an echo of his own footfalls. But eventually he realised the noises he heard were not corresponding to the movements he was making. It sounded like a giant was following him.
The Loch Ness Monster
OF ALL THE MYTHICAL BEASTS in the world, the most famous, most hunted for, and most talked about must be 'Nessie' the Loch Ness Monster. She, for the Scottish monster is always seen as a not-so-wee lassie, is often the first phenomenon thought about when the subject of unexplained mysteries is raised. She is an internationally-known celebrity, who has probably done more for her native tourist industry than any other famous Scot. There have been Nessie documentaries, programmes, films and even cartoons. But although she appears each year to a select few, she has been too shy to debut in a major scientific investigation. So is Nessie really a strange creature, lost in time, and lurking at the bottom of Loch Ness? Loch Ness is a 24-mile-long freshwater lake found in the Great Glenn, a massive crevice that cuts the Scottish Highlands in two. The loch is up to a thousand feet deep and, at some points, a mile-and-a-half wide. The first tale of a monster living in the water originates in AD 565 and features Saint Columba, who rescued a swimmer from the beast's advances. Experts now generally feel that Saint Columba actually encountered a known, normal, marine animal that had ended up outside its natural environment. Although the loch continued to be the focus of strange sightings, it was not until the 20th century that the phenomenon really flourished.
The Lusca &St Augustine Phenomena
7 of the Most Bizarre Fertility Rituals Across the Globe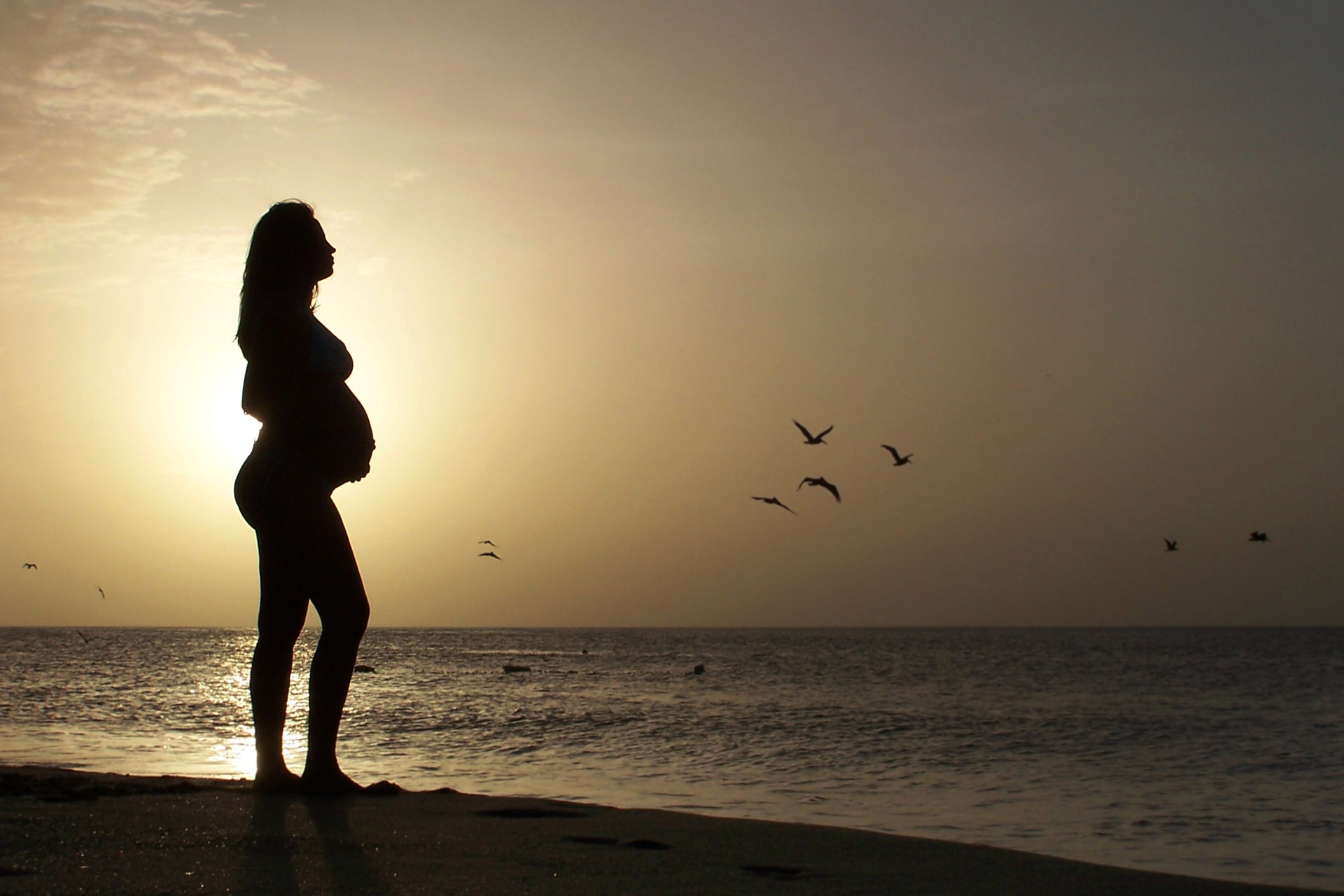 Across England and Wales in 2018, it was reported that the birth rate declined by 3.2 per cent in comparison to 2017. In 2012's beak, there was also a recorded 9.9 per cent decline. There are many potential factors for why the birth rate has fell, including a focus on establishing and being successful in a career before starting a family.
Another reason for some unfortunately is fertility. According to the NHS, while 84 per cent of couples will conceive naturally within a year if the have regular unprotected sex, one in seven couples may struggle to conceive. While some may go down the route of IVF, others may choose to have surgical procedures to help treat infertility. There are also supplements available for both partners to take to help boost their fertility levels. Coenzyme Q10 boosts fertility by improving sperm quality. But, while these are all ways to try to increase our chances of conceiving, there are many bizarre fertility rituals evident across the world. Here, we take a look:
A Zimbabwean Baboon Cocktail
Food and releasing sensual inhibition. What could be better? The likes of oysters, asparagus, and pomegranate are all said to have seductive connotations by being aphrodisiacs, while some restaurants and bars have concocted what they believe to be sensual cocktails. However, locals in Zimbabwe have taken it to a whole new level. It's believed that baboon urine carries hormones that can boost male and female fertility. People are known to mix baboon urine with beer in a bid to aid their likelihood of becoming parents. Unsurprisingly, medical professionals in Africa advise against this ritual.
Italian Seat of Fertility
In Italy, there's a chair also known as a 'miracle' chair said to increase fertility. Believed to have been owned by Saint Maria Francesco of the Five Wounds of Jesus, this chair sees thousands of women queue up to sit in it and be blessed with increased fertility levels. There's obviously no scientific proof that this will work, but around the chair are thousands of pictures of babies born to ladies shortly after they took part in this ritual.
Congo Undergarments
Hanging ladies' underwear might be some form of expressive art in Muriels bar in Belfast, yet this isn't the case in the Congo. It's customary for the nation's Yansi people to throw their underwear onto their roof when it's a waning moon. This is meant to help boost fertility and the rate of conception.
Coffins in China
While it's customary for many to have a wake after a funeral, Cantonese funerals are slightly different. Often, the daughters-in-law of the deceased will cover their stomachs with green cloths — this colour as associated with spring, growth and fertility. They will then rub their bodies against the coffin in a bid to gain the procreative power of the recently deceased person.
Hungarian Water
Significantly less unusual, but in Holloko, a yearly custom takes place where men are dressed up in costumes and drench women in water. This ritual dates back to as early as the 2nd century and is believed to be a way to cleanse women in order to give them the gift of fertility. Women who want to participate line the streets in traditional clothing and wait for males to throw water over them.
Holy Water in Turkey
The Wishing Column is home to Hagia Sophia Museum, Istanbul. The museum, which has previously been a church and then a mosque, sees people come from far and wide to see the column which is said to weep holy water. It's often referred to as being the tears of the Virgin Mary. Women will stick their thumb into the hole and rotate it as far as they can in the hope of boosting their fertility levels. They believe that this is their way of being blessed by this sacred water.
Fertility in Britain
This list wouldn't be complete without a special mention to Cornwall's 'Crick Stone'. Its legend dates back over 4,500 years and it's said that if a woman passes through it seven times, they'll fall pregnant shortly after.
Whilst it's recommended that you seek medical advice to increase fertility, if you fancy a trip away and want to experience a unique foreign tradition, this list has you covered!
Sources
https://www.ons.gov.uk/peoplepopulationandcommunity/birthsdeathsandmarriages/livebirths
https://www.nhs.uk/conditions/infertility/
https://www.huffingtonpost.co.uk/shafali-talisa-arya/weird-and-wonderful-fertility-rituals-from-around-the-world_b_15386428.html
https://www.telegraph.co.uk/women/womens-health/11816876/Nine-unusual-ways-to-help-you-conceive.html
https://www.independent.co.uk/life-style/food-and-drink/features/aphrodisiacs-10-best-foods-to-get-you-in-the-mood-10043642.html
https://www.babygaga.com/15-unusual-pregnancy-rituals-you-wont-believe-are-true-but-probably-work/