The 12 Worst People to Gamble With In Vegas
You are here: Home / Bizarre Stuff / The 12 Worst People to Gamble With In Vegas
The 12 Worst People to Gamble With In Vegas
Vegas is America's Tijuana, but without needing to sit on a toilet for 2 days afterwards. Some of the people you meet in Vegas are so shady it can make you feel like the city had been controlled by a bunch of mobsters. Between your pupils never adjusting to the epileptic flashing lights and the shear amount of free booze you consume, you probably never noticed the characters you are losing your life savings with nor how seedy they are. For any serious player who is crazy enough to actually try beating the house, these seedy characters are as annoying as Ray Romano's voice going through puberty. Here are the 12 Worst People to Gamble With in Vegas.
12.) The Hot Blonde with Massive Boobs at the Blackjack table Sure she's better to look at than your 66-year old dealer who has worked the graveyard shift a few years too many, but you can't expect to be able to make any money with those two massive distractions at the table. You may ask why you should care about making money when there's more appealing matter to attend to. Well as any Vegas veteran will tell you….There's a few other venues in Vegas which have about 42 hotter distractions who will attend to you if you make money now. Plus, she's not going to be as impressed with your stack of $1 chips as you think she is.
11.) The Guy Who Bets on Red AND Black and then Celebrates Winning  These are the same people who go up to their room at 2am, drink a few Heinekens from the mini-bar, watch Pulp Friction, only to end up playing some "Solitaire" themselves, and then tell their friends they "scored" in Vegas.
This guy knows every obscure poker player in the world and just happens to have played with all of them even though he's at a $1/$2 No Limit table. I'm sure he's just trying to build his bankroll back up before he takes on Phil Hellmuth.
9.) The Guy Who's Been in Vegas for 3 days and Hasn't Seen his Hotel Room
This guy has stains on his favorite club shirt from one too many drunken trips to the Round Table Buffet at Excaliber. If you couldn't tell he was on a 3 day bender from the stench of Captain Morgan and of buffet bacon just give him 22 seconds and he'll tell you. Despite his disheveled appearance he's still trying to pick up any girl holding a yard glass half filled with a hurricane. Even if he is successful, any girl who can overlook his appearance has a questionable pedigree and….not everything stays in Vegas.
8.) The Guy Who Was "Way Up"
As soon as you hear "I was way up just 2 hours ago", you know that's an amateur. They clearly didn't ever expect to be up in the first place and just want everyone to know that after 3 hands they briefly were. Now that they believe their skill is not at fault, they can rationalize losing their iPhone fund to bad cards.
Who am I kidding…Who doesn't love her. You know the saying in craps "It's good luck for a first-timer to blow on your dice before you shoot". That saying also doubles as my life mantra.
6.) The Person Who has to Ask the Dealer What They would Do
This guy watched 21 on the plane, and is now a card counting guru. Yet the guru has a 16, the dealer is showing a 5 and they still have to ask what the odds are. And you have to sit through the dealer breaking it down for them in hopes that the card counting savant has enough chips left over to tip them on the next rotation.
This is exactly where the casino wants you. Drunk enough to take the dealer's bust card, yet capable enough to Let It Ride. It's the casino's magic formula: Free drinks, no sleep and an ATM never more than a 37-second stumble away. Unfortunately, there's nothing more painful than waiting on this guy to realize it's his bust card to take.
4.) "Let's Go to the Strip Club" Guy
He's best dealt with by letting him know that it's 11am, you were just there 5 hours ago, and to give it a rest. Besides, at this hour the strippers working there are the Tara Reid squad ….botched boob jobs and a nickel-a-day coke habits.
3.) The Statistician This Monday morning quarterback lets you know exactly what the odds dictate that you should have done on that last hand since you didn't use your fraction of a percent advantage. Yet, they still don't have the rocks to call an all-in with their 51% advantage.
2) Silent Asian Assassin
You've seen the 40 year old Asian woman who doesn't say a word for hours, but has a chip stack that looks like the skyline of NYC. No one is sure how she got so many…but we can only assume that she learned her mastery in a Shaolin temple.
1.) The Poor Friend
He shows up with $60 and expects that to last him 3 days, including meals. He never bets after 1pm, when the table limits go above $5, and you most likely will find him at O'Shea's, basking in the glory of the $2 blackjack tables and $1 hot dogs.
Bonus Feature: How to become one of the worst people to gamble with
Finally, if you want to become one of the worst people to gamble with, I present to you the Buge Hoobs Tour de Strip. We think it's going to revolutionize Vegas, and that casinos will finally be able to afford to build that extra wing.
The rules of the Tour de Strip are quite simple: Without any sleep, visit all 17 major casinos on the Strip Spend at least 1 hour in each casino Have at least 1 drink in each casino Play a different game in consecutive casinos Whoever has the most money at the end (or is still standing) wins! Note: This may be modified to Tour de Strippers by substituting strip clubs for casinos and lap dances for gambling.
7 of the Most Bizarre Fertility Rituals Across the Globe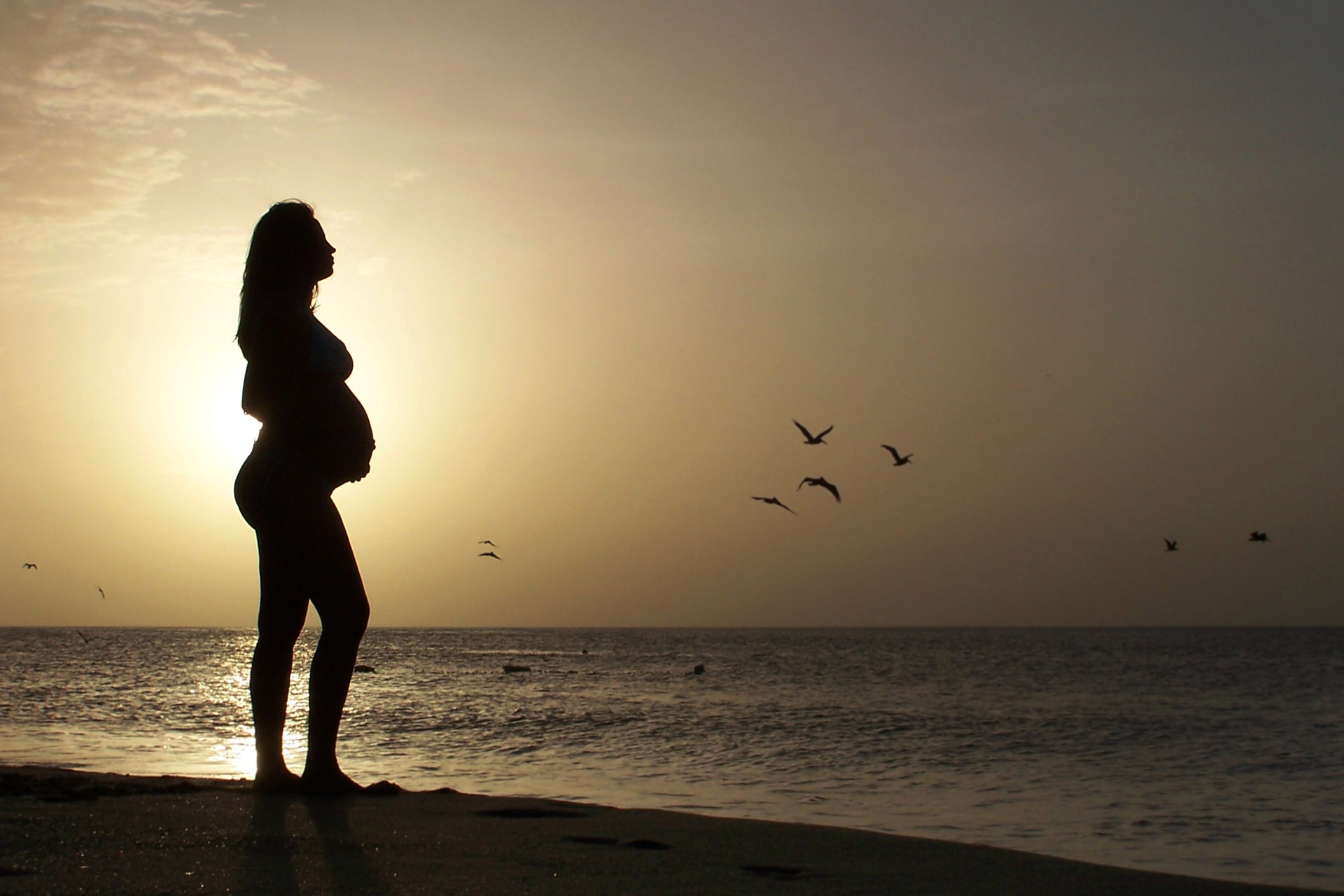 Across England and Wales in 2018, it was reported that the birth rate declined by 3.2 per cent in comparison to 2017. In 2012's beak, there was also a recorded 9.9 per cent decline. There are many potential factors for why the birth rate has fell, including a focus on establishing and being successful in a career before starting a family.
Another reason for some unfortunately is fertility. According to the NHS, while 84 per cent of couples will conceive naturally within a year if the have regular unprotected sex, one in seven couples may struggle to conceive. While some may go down the route of IVF, others may choose to have surgical procedures to help treat infertility. There are also supplements available for both partners to take to help boost their fertility levels. Coenzyme Q10 boosts fertility by improving sperm quality. But, while these are all ways to try to increase our chances of conceiving, there are many bizarre fertility rituals evident across the world. Here, we take a look:
A Zimbabwean Baboon Cocktail
Food and releasing sensual inhibition. What could be better? The likes of oysters, asparagus, and pomegranate are all said to have seductive connotations by being aphrodisiacs, while some restaurants and bars have concocted what they believe to be sensual cocktails. However, locals in Zimbabwe have taken it to a whole new level. It's believed that baboon urine carries hormones that can boost male and female fertility. People are known to mix baboon urine with beer in a bid to aid their likelihood of becoming parents. Unsurprisingly, medical professionals in Africa advise against this ritual.
Italian Seat of Fertility
In Italy, there's a chair also known as a 'miracle' chair said to increase fertility. Believed to have been owned by Saint Maria Francesco of the Five Wounds of Jesus, this chair sees thousands of women queue up to sit in it and be blessed with increased fertility levels. There's obviously no scientific proof that this will work, but around the chair are thousands of pictures of babies born to ladies shortly after they took part in this ritual.
Congo Undergarments
Hanging ladies' underwear might be some form of expressive art in Muriels bar in Belfast, yet this isn't the case in the Congo. It's customary for the nation's Yansi people to throw their underwear onto their roof when it's a waning moon. This is meant to help boost fertility and the rate of conception.
Coffins in China
While it's customary for many to have a wake after a funeral, Cantonese funerals are slightly different. Often, the daughters-in-law of the deceased will cover their stomachs with green cloths — this colour as associated with spring, growth and fertility. They will then rub their bodies against the coffin in a bid to gain the procreative power of the recently deceased person.
Hungarian Water
Significantly less unusual, but in Holloko, a yearly custom takes place where men are dressed up in costumes and drench women in water. This ritual dates back to as early as the 2nd century and is believed to be a way to cleanse women in order to give them the gift of fertility. Women who want to participate line the streets in traditional clothing and wait for males to throw water over them.
Holy Water in Turkey
The Wishing Column is home to Hagia Sophia Museum, Istanbul. The museum, which has previously been a church and then a mosque, sees people come from far and wide to see the column which is said to weep holy water. It's often referred to as being the tears of the Virgin Mary. Women will stick their thumb into the hole and rotate it as far as they can in the hope of boosting their fertility levels. They believe that this is their way of being blessed by this sacred water.
Fertility in Britain
This list wouldn't be complete without a special mention to Cornwall's 'Crick Stone'. Its legend dates back over 4,500 years and it's said that if a woman passes through it seven times, they'll fall pregnant shortly after.
Whilst it's recommended that you seek medical advice to increase fertility, if you fancy a trip away and want to experience a unique foreign tradition, this list has you covered!
Sources
https://www.ons.gov.uk/peoplepopulationandcommunity/birthsdeathsandmarriages/livebirths
https://www.nhs.uk/conditions/infertility/
https://www.huffingtonpost.co.uk/shafali-talisa-arya/weird-and-wonderful-fertility-rituals-from-around-the-world_b_15386428.html
https://www.telegraph.co.uk/women/womens-health/11816876/Nine-unusual-ways-to-help-you-conceive.html
https://www.independent.co.uk/life-style/food-and-drink/features/aphrodisiacs-10-best-foods-to-get-you-in-the-mood-10043642.html
https://www.babygaga.com/15-unusual-pregnancy-rituals-you-wont-believe-are-true-but-probably-work/