10 Weird Sites You Can Visit on the Web While Stoned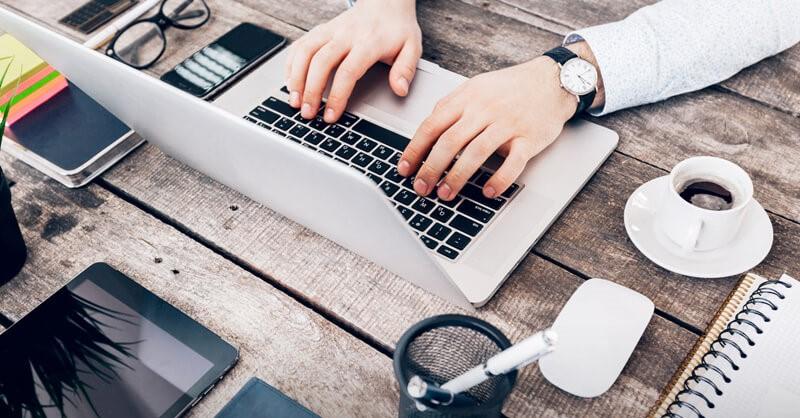 People smoke weed to chill out and spend all their time contemplating the grand scheme of things.
In those moments of being 'high', it helps to have something nearby to play around with. Anything too complicated can be too imposing on your predisposed brain. Microsoft says that the average attention span of a person is less than a goldfish's, which is 8 seconds to be precise— and much less if you are stoned. A person who is stoned out of his wits won't understand the philosophical rhetoric that plays out between Rick and Morty.
And those video games can be a little… too interactive because you need optimum dexterity levels to constantly move your hands and think on the go. Instead, something more simple, more stimulating, is the need of the hour.
Let's start.
Ana Somnia
A word of toxic weirdness awaits any stoner who decides to enter the dream world fabricated by Ana's subconscious. Things can get rather creepy because Ana's sub-consciousness easily gets under your head. But navigating her room as she sleeps (we know… creepy) can make for a stimulating experience whilst taking a hit through your bong. If you have a webcam, the highly interactive webpage actively reacts to the ambience of your room.
CleverBot
Conversations with this bot can spin out of control. At times, its answers will shock the very stoner out of you, jolting you into hyperawareness as you begin wondering why it knows so much about you. Of course, then the not-so clever bot says something stupid and you realize that it's just a costly algorithm designed to stimulate human consciousness.
I Love You Like Fat Lady Apples
Who doesn't like stuffing a bunch of apples into an overweight middle-aged fat lady? Observe as she tosses apples down her throat like timber eats wood, only pausing momentarily to chew the apple and to swallow it. Then she begs for another apple with her outreached pointy hand, and then another, then another.
Neave.tv
The sheer randomness of this website will make you feel right at home. It's just what every stoner needs— mashing away at the mouse button to sift through the most random selection of videos ever. Isn't that the point of being stoned out?
Zoom Quilt
You can't trust your super baked legs to carry you around town, but you can still navigate through the world with Zoom Quilt. The best part about this interactive game is that it is never-ending. You might just continue to interact with it for eternity or until you snap out of your drunkenness.
Head
In much the same way that your experience with bong can't be described on a piece of paper with words, words cannot describe this game. One moment you're driving a jet plane through its head, the next you're firing a loose cannon off the top of its brain. This "head" is surrounded by an ominous blue color with lots of random weirdness taking place almost spontaneously.
Eel Slap
The world's best slap simulator with a set of real human animations. All you have to do is navigate your mouse pointer to control an eel as it rolls across the screen to slap this poor person. It is so precise that you can actually make out his eyes as they squint once the eel gets close enough. You can even see the eel's slime rubbing across his whipped cheeks, as the gooey juices fly off the screen.
Pointer Pointer
Somewhere out there, someone with a lot of free time on their hands decided to give their hobby a real professional makeover. Pointer, if the name confuses you, is about a random collection of pictures where at least one or two persons are pointing their fingers at something. It couldn't get any simpler than that really. They could be pointing at you, at someone outside of the camera's field of vision, at a cat, or at each other.
Revolving Internet
Revolving Internet does exactly what it's supposed to. It helps you navigate the internet like a normal browser, with the added difference that your screen will rotate all over the place. It mimics the extent of your euphoric high. It's impressive what tech can do these days.
Lacquer Lacquer
This game will test your patience just a tiny bit more than the other websites on this list. You'll have to carefully move your mouse pointer to paint all of the five nails before moving on to the next set of paint. It can get a little frustrating when you miss that one pixel on the screen and have to go back paint it.
Top 5 Useful Tips for Using LinkedIn Effectively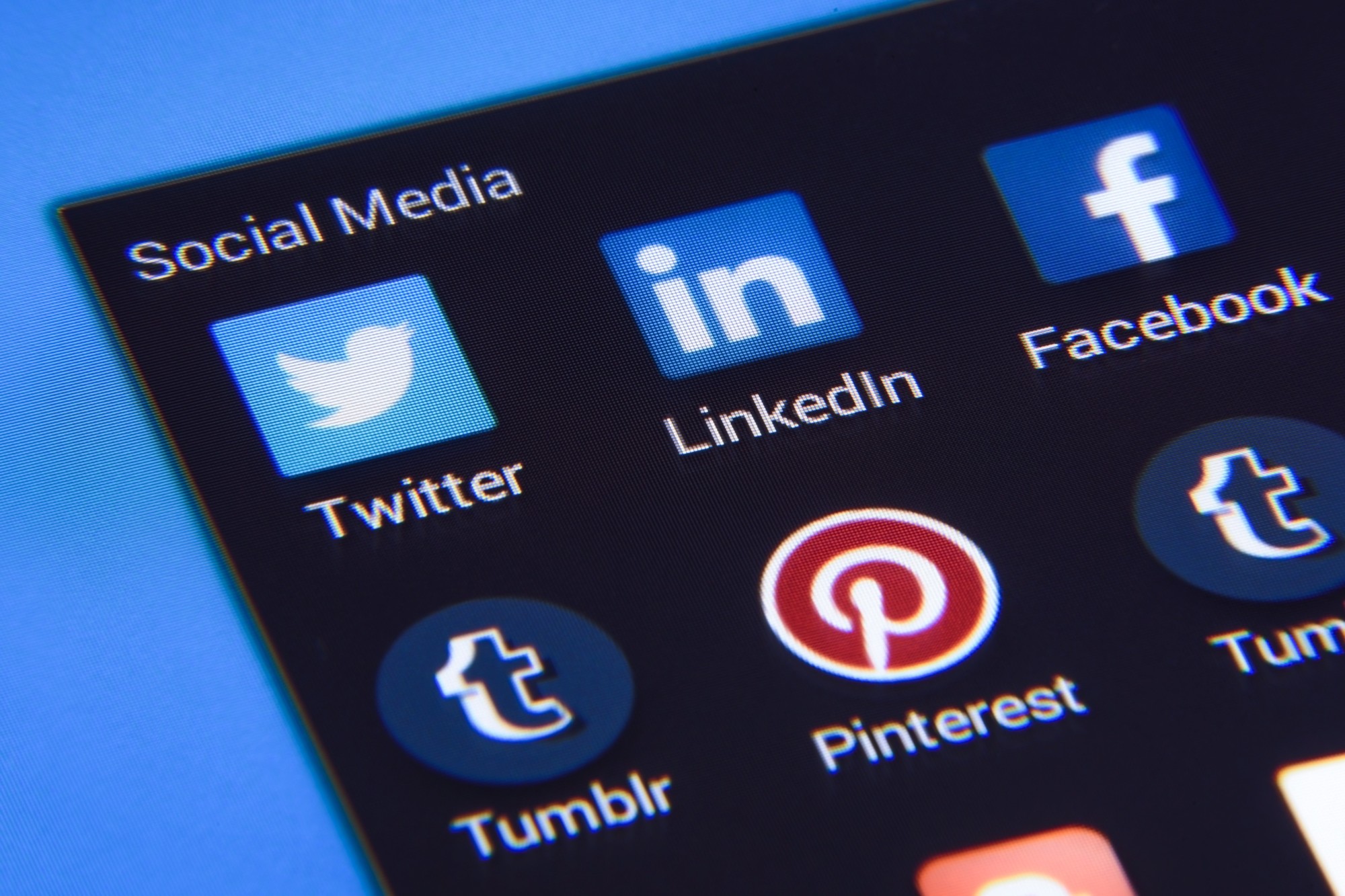 LinkedIn currently has over 660 million users and is the 21st biggest site in the world. Are you using LinkedIn to build your professional network? If not, now is the time to start.
There are lots of benefits of LinkedIn that you can experience when you use it in the correct way. Read on for five tips for using LinkedIn that you can implement today.
What Is LinkedIn?
LinkedIn is a social networking platform, similar to Facebook. The big difference, though, is that it's specifically meant for professionals to connect with one another.
As a member of LinkedIn, you can create an online resume to easily share with others. You can also use LinkedIn to chat with other users, learn about job openings, and even publish articles.
LinkedIn is a great platform for those who are looking for work. It also helps those who want to get in touch with others in their industry to gain clients and foster new business relationships.
LinkedIn Benefits
There are lots of reasons why you might want to use LinkedIn, whether or not you're actively looking for work. The following are some specific benefits that you can enjoy when you include it in your social networking strategy:
Gain Exposure
First, LinkedIn provides you with lots of opportunities for exposure. It allows you to easily start building an online brand and get noticed by the right people. You can also show off your work and share your portfolio with recruiters and others who might want to hire you.
Demonstrate Your Knowledge
You can use LinkedIn to show your network that you are knowledgeable and have a lot of offer those who work in your industry (or in related industries). Through regular posts and long-form articles, there are lots of ways that you can provide insight and make a name for yourself.
Conduct Research
If you're in the process of looking for a job, LinkedIn helps you to conduct research and learn about companies to which you're thinking about applying.
You can connect with people who currently work for those companies and talk to them about their experiences, for example. You can also learn about the people who might be interviewing you for a job to find out things you have in common before you sit down to meet.
Learn About New Job Openings
Of course, LinkedIn can also make you aware of new job openings. Lots of employers publish listings on LinkedIn before sharing them in other places. If you're active on the platform, you can be the first to know about a potential new job and get your resume sent in before the inboxes get flooded.
Tips for Using LinkedIn
Okay, you can see why LinkedIn is an important resource for professionals like yourself. Now, it's time to learn how to use LinkedIn in the proper way. Here are some specific strategies to help you get the most out of it:
1. Keep Your Profile Updated
One of the most important (and basic) things you can do when using LinkedIn is to keep your profile updated. It's going to be hard for you to establish professional connections and make a good impression if your profile is full of outdated information.
Start with a professional headline. It should showcase your current position, as well as the company you work for. It can also include keywords that describe the work you do if you're in the process of searching for a job (writer, coach, trainer, designer, etc.).
Update your location, too. This will help you ensure that, when people reach out to you about potential jobs, those jobs are in your area and accessible to you!
2. Use Professional Photos
On other social media platforms, it's perfectly acceptable to use fun, casual photos of yourself. When you're on LinkedIn, though, it's best to keep it professional. Make sure it's an up-to-date photo, too.
You don't necessarily need a professional headshot for your profile. You should be wearing an outfit that aligns with the work you do, though. Style your hair, apply makeup if you wish, and do everything you can to look neat and well-groomed.
3. Proofread, Proofread, Proofread
Always proofread your posts, as well as any other information you share on your profile. Read over them carefully before hitting the publish button. It'll be hard for you to show potential employers that you're a good fit for the job if your profile is full of typos and grammatical errors, after all.
4. Personalize Invitations to Connect
When you send someone an invitation to connect on LinkedIn, the default message says, "I'd like to add you to my professional network on LinkedIn." That's pretty boring, right?
If you want to make an impression and get noticed, personalize the message to something that is more meaningful and will stand out to the recipient. For example, you could remind them where you met if you've run into them in person previously, or you could mention a post that you both liked from a mutual connection.
5. Create High-Quality Posts
Make sure you're publishing posts on LinkedIn on a regular basis. Regular posting helps you to stay relevant and increases the likelihood that people will notice you.
Not sure what to post? Start by sharing samples of your latest work, or post tips that can benefit others who work in your industry. You can also publish long-form articles that provide a thorough look into a particular topic and give you an opportunity to showcase the depths of your knowledge and experience.
Start Using LinkedIn Today
Now that you know about why to use LinkedIn and how to use it effectively, it's time to put your knowledge to the test. Keep the information discussed above in mind and you'll start experiencing all the benefits that LinkedIn has to offer before you know it.
Do you want to learn more about how you can expand your social media presence and improve your career? If so, check out some of the other employment-related resources on our site today. The Entrepreneurship section is full of helpful articles.