5 of the UK's most outlandish farm land conversions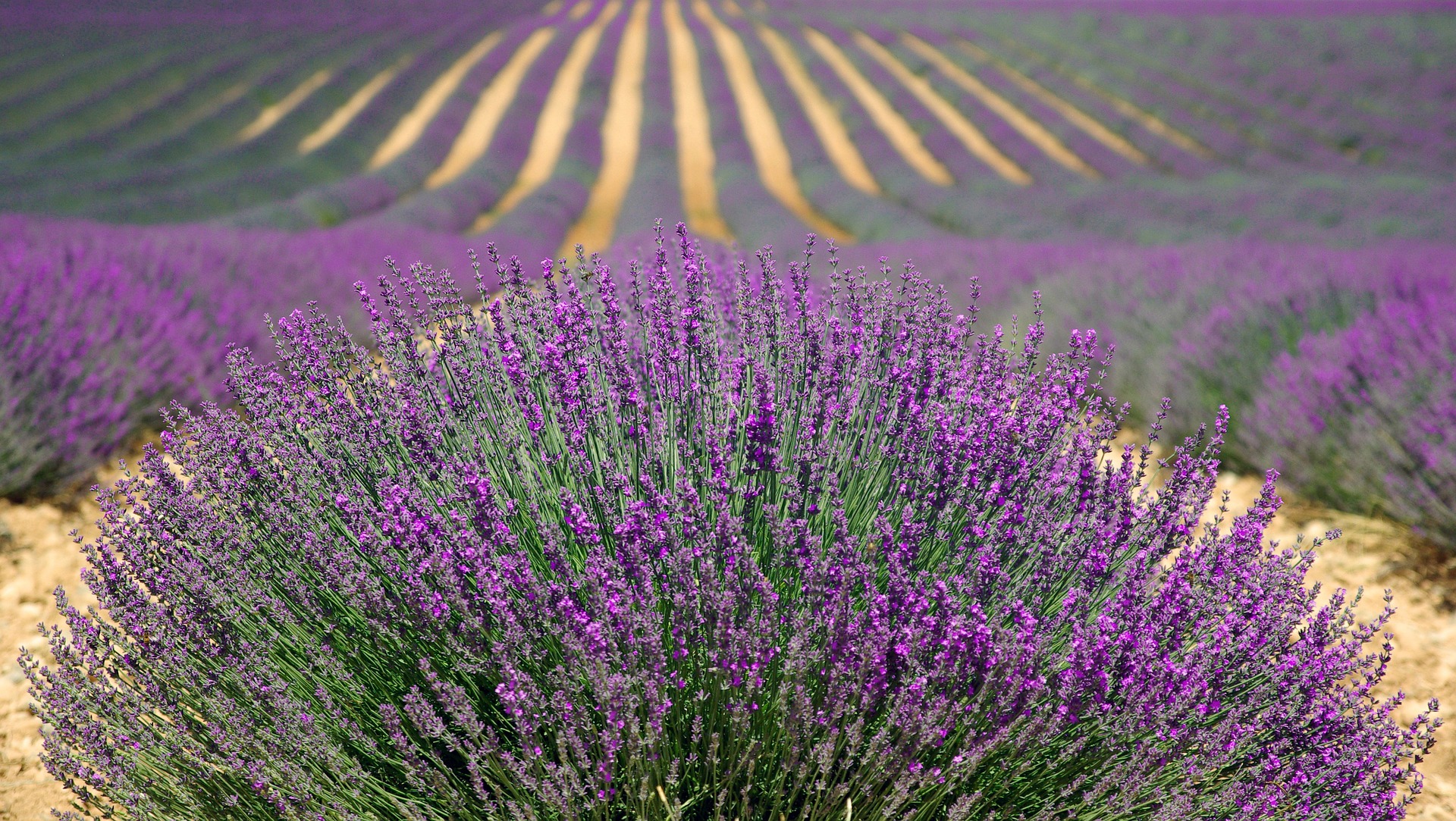 Farms are better known for homing animals. Whether it's pigs, cows, or sheep, farm land is usually a place for agricultural processes. However, the UK's farms have started to house other projects, such as cafes, restaurants, shops, campsites, and adventure. But the ideas aren't stopping there as certain farms look for a unique selling point to bring in customers.
The UK has 20 million hectares of farmland in the UK which covers approximately 64% of our land. While we still produce over five and a half million tonnes of potatoes and two million hectares of wheat is harvested in eastern England each year, weird and wonderful projects continue to 'crop' up. Here, with farm insurance experts, Lycetts, we take a look at some of the most extravagant and outlandish conversions seen on farm land in the United Kingdom.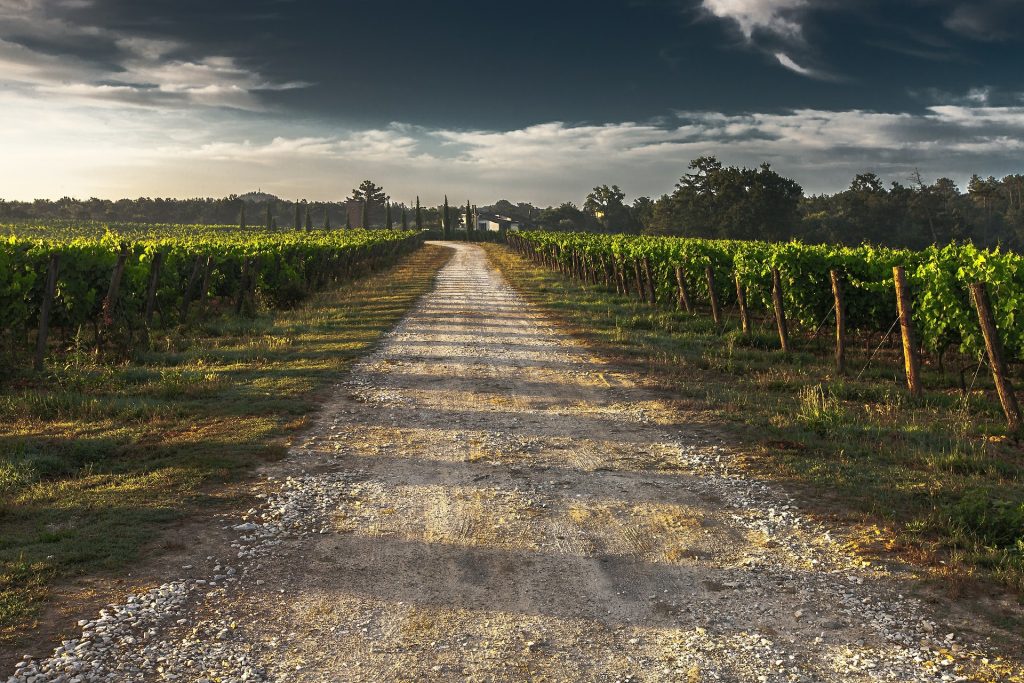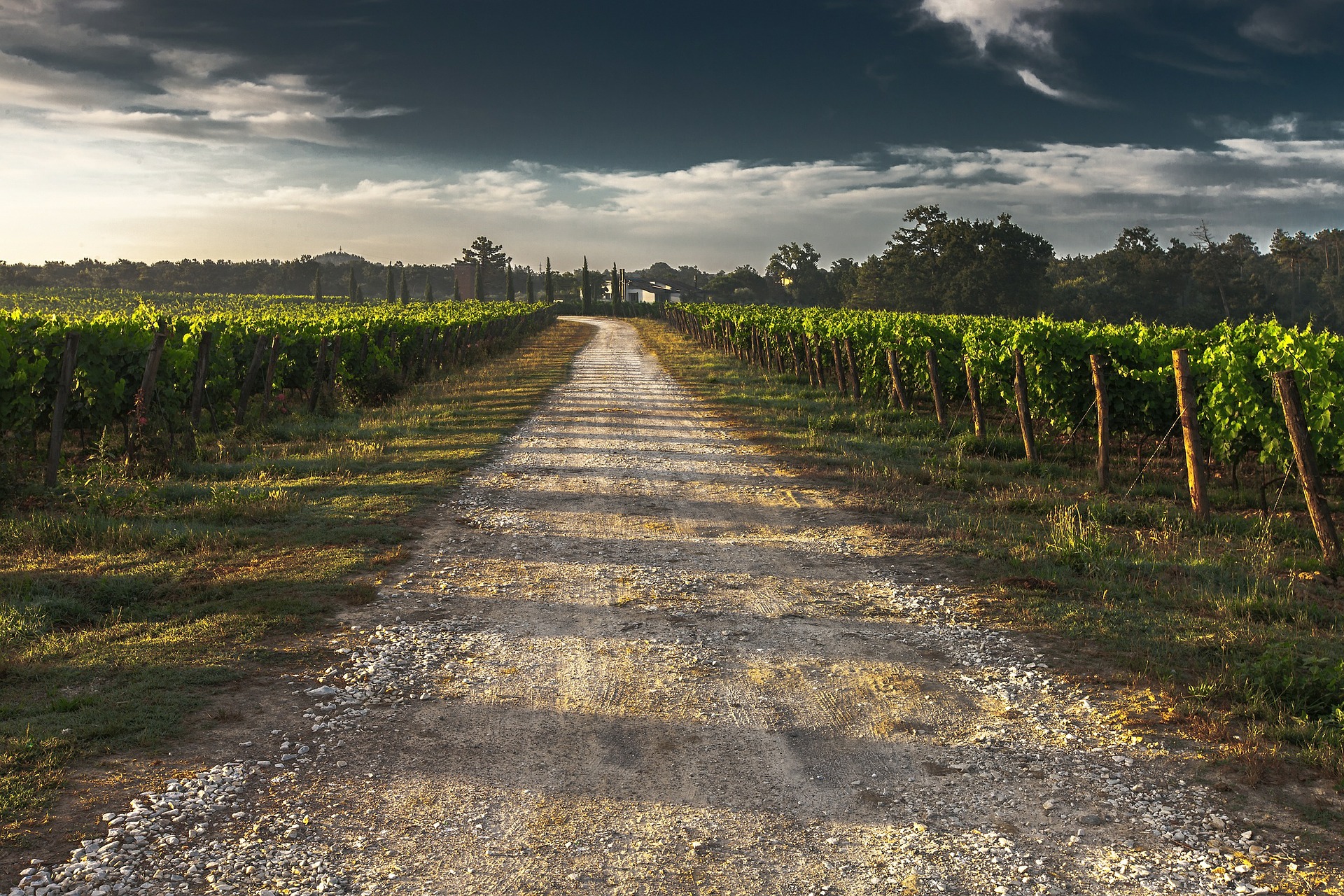 Tank driving
No need to double take, it's an actual thing! A farm in Dumfries, south-west Scotland has set up a tank driving experience. Scottish farmer Ian Evans had a lifelong fascination with the military machinery and decided to turn his dreams into a reality when he launched Galloway Tanks and offered members of the public a unique tank-driving day.
The idea first become a reality following Mr Evans's decision to by a tank folllowing the plunging milk prices in 1998. His Penklin Farm near Newton Stewart now boasts a magnificent cavalry of 20 tanks, including a Chieftain and four 432s. The day-long experience can cost as little as £50 and includes driving the machinery up rolling hills on his 14ha plot of farmland. There are also separate tracks for each vehicle.
Curling rink
Another Scottish farmer chose to utilise his space in an eccentric way, too. Ernest Fenton moved to Kent in England and converted his cowshed into a curling rink when he started missing the sport. Now, the facility just outside of Tunbridge Wells is recognised as England's only dedicated curling rink.
After receiving advice from a Canadian curling expert, the Scotsman set about importing equipment from North America and he admits that success by Great Britain at the Winter Olympics often boosts business. Fenton's Rink claims to be ideal for staff outings, team-building events, and Christmas parties.
Festivals
While Glastonbury can say it started the trend, farm land festivals are becoming more popular. With the likes of Barn on the Farm in Gloucester and the previously popular Wickerman Festival in Dumfries & Galloway, the music scene is taking advantage of the open space offered by farmland. Lounge on the Farm in Kent is another and has been running for 12 years. Although it may disrupt the usual farming activities for a short while, the money that can be brought in from renting out the space for a weekend can go a long way to covering costs for the entire year.
Glamping holidays
Another great way to bring in some much-needed cash as to rent out your farmland. Farms such as Glanmor Isaf Farm in Bangor, North Wales, are doing just that, opening up their space to the public so they can experience a taste of the Welsh countryside.
It gives you the chance to surround yourself with cattle and grazing sheep while also taking in the views of Snowdonia and the Carneddau Mountains. If you choose to attend in early summer there's even the chance to feed the pet lambs, while Welsh Black cattle, pigs, mountain sheep, and chickens are always in the vicinity. For those wanting more of the hands-on experience, why don't you rent your own private chicken coop?
Endurance sports
In Peterlee, Thornley Hall Farm has found itself added to the cross-country circuit in the North Eastern Harrier league. Many regard it as one of the toughest events on the calendar.
Elsewhere, in Berkshire, Rapley Farm is used for one leg of the Spartan Race. The series, which tests competitors' physically abilities to the fullest by pitting them against an array of challenging obstacles, sees athletes travel the country to collect their medals after each run. Obstacles often include a barbed wire crawl, atlas carry, fire jump, and rope climb.
So, although farmers in Britain are continuing to look after their livestock, they've discovered new and unique ways to enhance their income. What idea would you like to see next appear on a farm near you?
Sources
https://www.fwi.co.uk/business/5-unusual-farm-diversifications-to-inspire-you
http://www.countryfile.com/news/farming-diversification
https://www.cambridge-news.co.uk/business/7-things-farming-uk-surprise-13547743
http://www.spartanrace.uk/en/race/race-types/obstacle-details
Top 5 Useful Tips for Using LinkedIn Effectively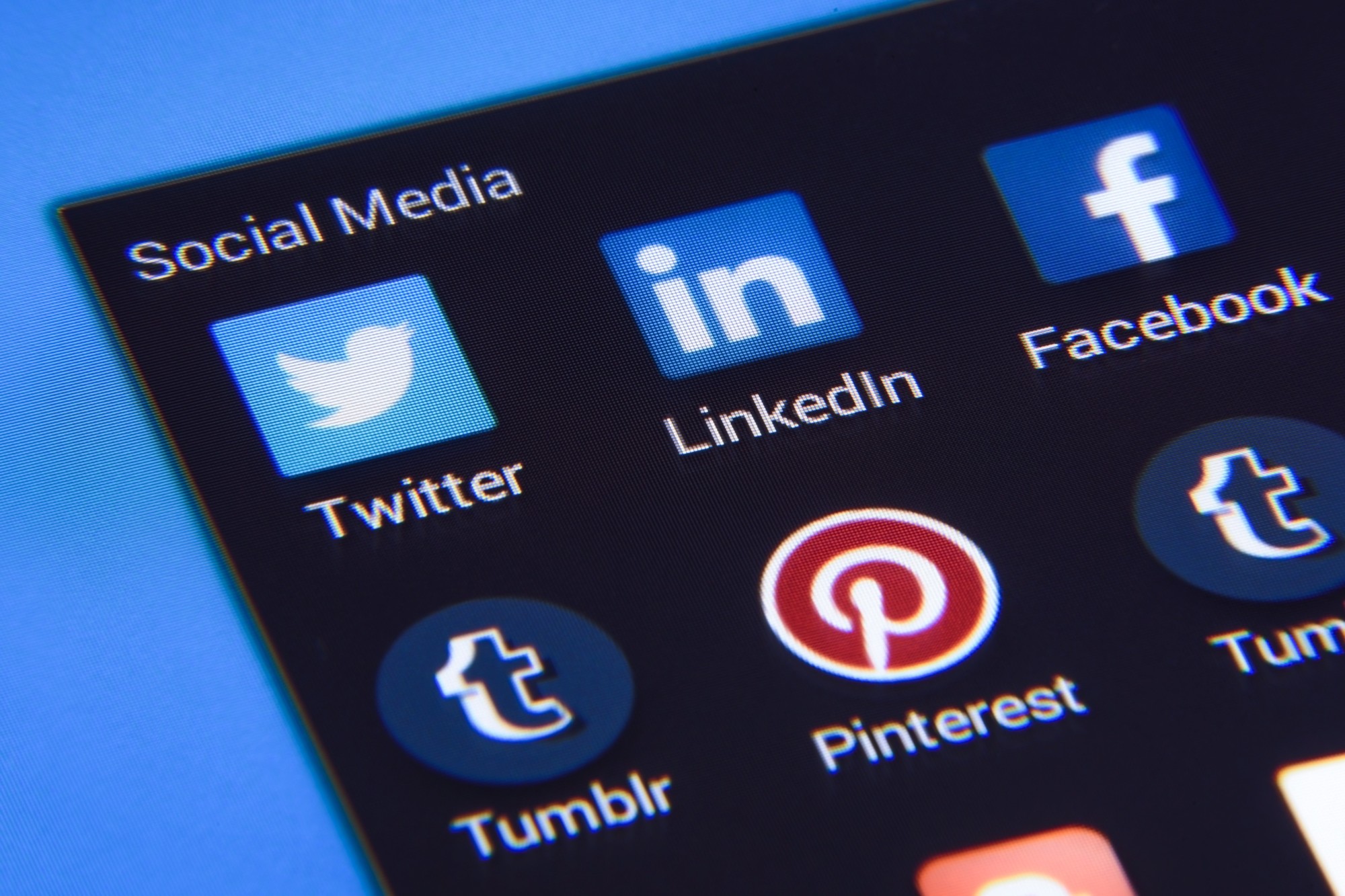 LinkedIn currently has over 660 million users and is the 21st biggest site in the world. Are you using LinkedIn to build your professional network? If not, now is the time to start.
There are lots of benefits of LinkedIn that you can experience when you use it in the correct way. Read on for five tips for using LinkedIn that you can implement today.
What Is LinkedIn?
LinkedIn is a social networking platform, similar to Facebook. The big difference, though, is that it's specifically meant for professionals to connect with one another.
As a member of LinkedIn, you can create an online resume to easily share with others. You can also use LinkedIn to chat with other users, learn about job openings, and even publish articles.
LinkedIn is a great platform for those who are looking for work. It also helps those who want to get in touch with others in their industry to gain clients and foster new business relationships.
LinkedIn Benefits
There are lots of reasons why you might want to use LinkedIn, whether or not you're actively looking for work. The following are some specific benefits that you can enjoy when you include it in your social networking strategy:
Gain Exposure
First, LinkedIn provides you with lots of opportunities for exposure. It allows you to easily start building an online brand and get noticed by the right people. You can also show off your work and share your portfolio with recruiters and others who might want to hire you.
Demonstrate Your Knowledge
You can use LinkedIn to show your network that you are knowledgeable and have a lot of offer those who work in your industry (or in related industries). Through regular posts and long-form articles, there are lots of ways that you can provide insight and make a name for yourself.
Conduct Research
If you're in the process of looking for a job, LinkedIn helps you to conduct research and learn about companies to which you're thinking about applying.
You can connect with people who currently work for those companies and talk to them about their experiences, for example. You can also learn about the people who might be interviewing you for a job to find out things you have in common before you sit down to meet.
Learn About New Job Openings
Of course, LinkedIn can also make you aware of new job openings. Lots of employers publish listings on LinkedIn before sharing them in other places. If you're active on the platform, you can be the first to know about a potential new job and get your resume sent in before the inboxes get flooded.
Tips for Using LinkedIn
Okay, you can see why LinkedIn is an important resource for professionals like yourself. Now, it's time to learn how to use LinkedIn in the proper way. Here are some specific strategies to help you get the most out of it:
1. Keep Your Profile Updated
One of the most important (and basic) things you can do when using LinkedIn is to keep your profile updated. It's going to be hard for you to establish professional connections and make a good impression if your profile is full of outdated information.
Start with a professional headline. It should showcase your current position, as well as the company you work for. It can also include keywords that describe the work you do if you're in the process of searching for a job (writer, coach, trainer, designer, etc.).
Update your location, too. This will help you ensure that, when people reach out to you about potential jobs, those jobs are in your area and accessible to you!
2. Use Professional Photos
On other social media platforms, it's perfectly acceptable to use fun, casual photos of yourself. When you're on LinkedIn, though, it's best to keep it professional. Make sure it's an up-to-date photo, too.
You don't necessarily need a professional headshot for your profile. You should be wearing an outfit that aligns with the work you do, though. Style your hair, apply makeup if you wish, and do everything you can to look neat and well-groomed.
3. Proofread, Proofread, Proofread
Always proofread your posts, as well as any other information you share on your profile. Read over them carefully before hitting the publish button. It'll be hard for you to show potential employers that you're a good fit for the job if your profile is full of typos and grammatical errors, after all.
4. Personalize Invitations to Connect
When you send someone an invitation to connect on LinkedIn, the default message says, "I'd like to add you to my professional network on LinkedIn." That's pretty boring, right?
If you want to make an impression and get noticed, personalize the message to something that is more meaningful and will stand out to the recipient. For example, you could remind them where you met if you've run into them in person previously, or you could mention a post that you both liked from a mutual connection.
5. Create High-Quality Posts
Make sure you're publishing posts on LinkedIn on a regular basis. Regular posting helps you to stay relevant and increases the likelihood that people will notice you.
Not sure what to post? Start by sharing samples of your latest work, or post tips that can benefit others who work in your industry. You can also publish long-form articles that provide a thorough look into a particular topic and give you an opportunity to showcase the depths of your knowledge and experience.
Start Using LinkedIn Today
Now that you know about why to use LinkedIn and how to use it effectively, it's time to put your knowledge to the test. Keep the information discussed above in mind and you'll start experiencing all the benefits that LinkedIn has to offer before you know it.
Do you want to learn more about how you can expand your social media presence and improve your career? If so, check out some of the other employment-related resources on our site today. The Entrepreneurship section is full of helpful articles.