A History of the British Pub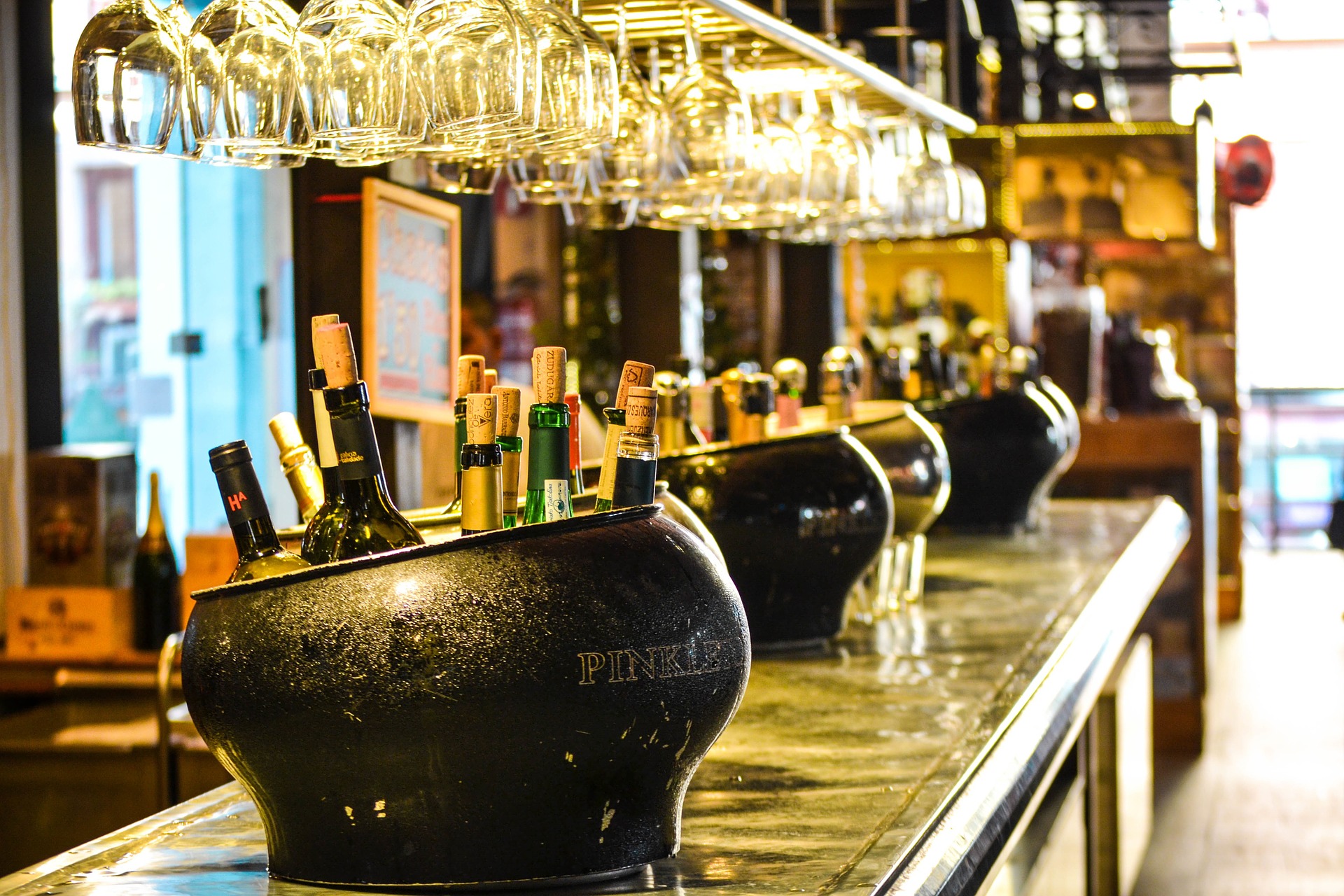 A huge part of the British culture is the Great British Pub. Not just a place to come for a pint of the good stuff, but a thriving, atmospheric social epicenter of a town's landscape, a place where dwellers leave their problems at the door and discuss the ups and downs of life with their fellow brew neighbours.
With the help of Hog's Head Inn, a pub in Alnwick, we look at a timeline of the inception of the pub and the chain of events that lead them to where they are today.
Invasion of the Roman army
Ale has been consumed by dwellers of the British Isles since the Bronze Age, however when the invading Roman army came uninvited to our shores they brought with them roads, towns and Roman public houses known as 'tabernae'. These single roomed shops revolutionized roman economy and the popularity of this retail establishment encouraged a wide increase in the exchange of goods for money.
The business mindset of the Romans soon latched onto the nations favourite drink and begun selling it in their respected tabernae, which was soon coined "tavern". These went hand-in-hand with the new road infrastructure, as thousands of travelers sought refreshment as a pitstop, but also found use in the stabling and fodder for the travellers horses.
The hardened exterior and cherished status these taverns had accrued overtime equipped them with the necessary defence to withstand centuries of foreign invasions, constantly adapting to a revolutionized clientele, with even one Anglo-Saxon king, Edgar, attempting to limit the number of these alehouses to one per village, as well as introducing a drinking measure known as 'the peg', in an attempt to limit the amount of alcohol any one person can consume, hence "to take him down a peg".
The Anglo-Saxon era
The Anglo-Saxon period influenced domestic houses to double up as alehouses, allowing the rise of entrepreneurialism in towns and cities across the country. This was the first known instance of the "Inn", which is a drinking establishment that also provides lodging from travelers, partly why many Inns are located in villages and near main roads, today.
The introduction of coffee and tea added to the inventories of these alehouses although due to the extortionate prices of these due to importing efforts, only the rich could afford these, reducing them to luxury status for the masses. Following tea and coffee came brandy from France and Gin from Holland, the latter of which boomed and by the late 17th century, gin production was six times more than that of beer. The affordable pricing of gin naturally made it a popular choice for the poor, and, with this newfound luxury, they overindulged on many occasions which is now known as an event dubbed the "Gin Craze", where extreme drunkenness spilled onto the streets of Great Britain, mainly London, causing an intoxicated anarchy amongst citizens. Five Acts were placed, designed to control the consumption of the Dutch spirit.
Money and class played a big part in public houses in the 17th and 18th century. Just like a train has different carriages for classes, pubs had different rooms depending on your wealth, to continue the segregation of the classes even in relaxed atmospheres such as this.
The 19th and 20th Century
Before the industrialization of the UK, and although mining has been known to be a source of income for working classes for centuries, it was in the 19th century where it played a huge part of northern working men's culture. The pub acted as a good meeting place for miners to congregate and let off steam after a strenuous, body-numbing shift underground. Often, they favored this over going straight home to their wives and children so that they weren't stressed upon coming home. A safe haven to take off their work hats before unwinding in calmer, relaxed states.
George Orwell loved the Great British Pub so much he wrote an essay The Moon Under Water embodying the perfect one, which will conjure up a better image of what 19th century pubs would've looked like in the eyes of the middle class. He stated they should have; architecture and fittings that are uncompromisingly Victorian (rustic ceiling beams you see today), games such as darts played in the public bar, areas quiet enough to talk, barmaids that know the customer's name, tobacco and cigarettes to sell, a snack counter, lunch options 6 days a week in the room upstairs, a creamy draught stout and a garden large enough not to be cramped. Whether or not pubs nowadays have these pointers in mind when they open a pub or not, it's clear that Orwell wouldn't have little choice when deciding where to drink in 2019!
In recent times, there has been a broader range of pubs that've went down their own route. Sports pubs, roadhouses, country pubs and micropubs, have all sprung up in the past few decades to cater to more audiences and allow people with different tastes to enjoy their locals in similar company. What will the future hold for the British pub?
Sources
https://www.historic-uk.com/CultureUK/The-Great-British-Pub/
https://www.orwellfoundation.com/the-orwell-foundation/orwell/essays-and-other-works/the-moon-under-water/
Top 5 Useful Tips for Using LinkedIn Effectively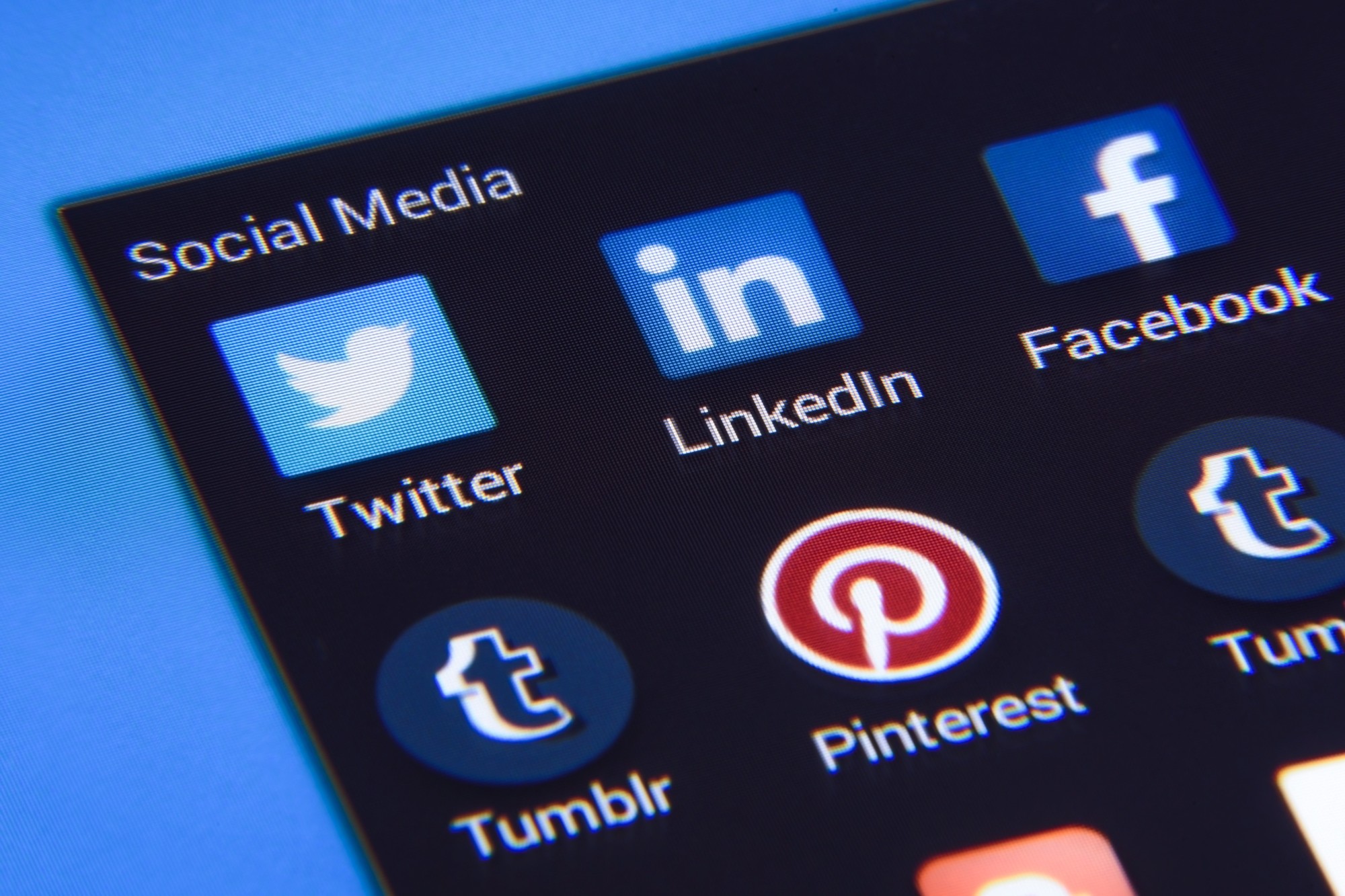 LinkedIn currently has over 660 million users and is the 21st biggest site in the world. Are you using LinkedIn to build your professional network? If not, now is the time to start.
There are lots of benefits of LinkedIn that you can experience when you use it in the correct way. Read on for five tips for using LinkedIn that you can implement today.
What Is LinkedIn?
LinkedIn is a social networking platform, similar to Facebook. The big difference, though, is that it's specifically meant for professionals to connect with one another.
As a member of LinkedIn, you can create an online resume to easily share with others. You can also use LinkedIn to chat with other users, learn about job openings, and even publish articles.
LinkedIn is a great platform for those who are looking for work. It also helps those who want to get in touch with others in their industry to gain clients and foster new business relationships.
LinkedIn Benefits
There are lots of reasons why you might want to use LinkedIn, whether or not you're actively looking for work. The following are some specific benefits that you can enjoy when you include it in your social networking strategy:
Gain Exposure
First, LinkedIn provides you with lots of opportunities for exposure. It allows you to easily start building an online brand and get noticed by the right people. You can also show off your work and share your portfolio with recruiters and others who might want to hire you.
Demonstrate Your Knowledge
You can use LinkedIn to show your network that you are knowledgeable and have a lot of offer those who work in your industry (or in related industries). Through regular posts and long-form articles, there are lots of ways that you can provide insight and make a name for yourself.
Conduct Research
If you're in the process of looking for a job, LinkedIn helps you to conduct research and learn about companies to which you're thinking about applying.
You can connect with people who currently work for those companies and talk to them about their experiences, for example. You can also learn about the people who might be interviewing you for a job to find out things you have in common before you sit down to meet.
Learn About New Job Openings
Of course, LinkedIn can also make you aware of new job openings. Lots of employers publish listings on LinkedIn before sharing them in other places. If you're active on the platform, you can be the first to know about a potential new job and get your resume sent in before the inboxes get flooded.
Tips for Using LinkedIn
Okay, you can see why LinkedIn is an important resource for professionals like yourself. Now, it's time to learn how to use LinkedIn in the proper way. Here are some specific strategies to help you get the most out of it:
1. Keep Your Profile Updated
One of the most important (and basic) things you can do when using LinkedIn is to keep your profile updated. It's going to be hard for you to establish professional connections and make a good impression if your profile is full of outdated information.
Start with a professional headline. It should showcase your current position, as well as the company you work for. It can also include keywords that describe the work you do if you're in the process of searching for a job (writer, coach, trainer, designer, etc.).
Update your location, too. This will help you ensure that, when people reach out to you about potential jobs, those jobs are in your area and accessible to you!
2. Use Professional Photos
On other social media platforms, it's perfectly acceptable to use fun, casual photos of yourself. When you're on LinkedIn, though, it's best to keep it professional. Make sure it's an up-to-date photo, too.
You don't necessarily need a professional headshot for your profile. You should be wearing an outfit that aligns with the work you do, though. Style your hair, apply makeup if you wish, and do everything you can to look neat and well-groomed.
3. Proofread, Proofread, Proofread
Always proofread your posts, as well as any other information you share on your profile. Read over them carefully before hitting the publish button. It'll be hard for you to show potential employers that you're a good fit for the job if your profile is full of typos and grammatical errors, after all.
4. Personalize Invitations to Connect
When you send someone an invitation to connect on LinkedIn, the default message says, "I'd like to add you to my professional network on LinkedIn." That's pretty boring, right?
If you want to make an impression and get noticed, personalize the message to something that is more meaningful and will stand out to the recipient. For example, you could remind them where you met if you've run into them in person previously, or you could mention a post that you both liked from a mutual connection.
5. Create High-Quality Posts
Make sure you're publishing posts on LinkedIn on a regular basis. Regular posting helps you to stay relevant and increases the likelihood that people will notice you.
Not sure what to post? Start by sharing samples of your latest work, or post tips that can benefit others who work in your industry. You can also publish long-form articles that provide a thorough look into a particular topic and give you an opportunity to showcase the depths of your knowledge and experience.
Start Using LinkedIn Today
Now that you know about why to use LinkedIn and how to use it effectively, it's time to put your knowledge to the test. Keep the information discussed above in mind and you'll start experiencing all the benefits that LinkedIn has to offer before you know it.
Do you want to learn more about how you can expand your social media presence and improve your career? If so, check out some of the other employment-related resources on our site today. The Entrepreneurship section is full of helpful articles.