Everything you need to know about Cuba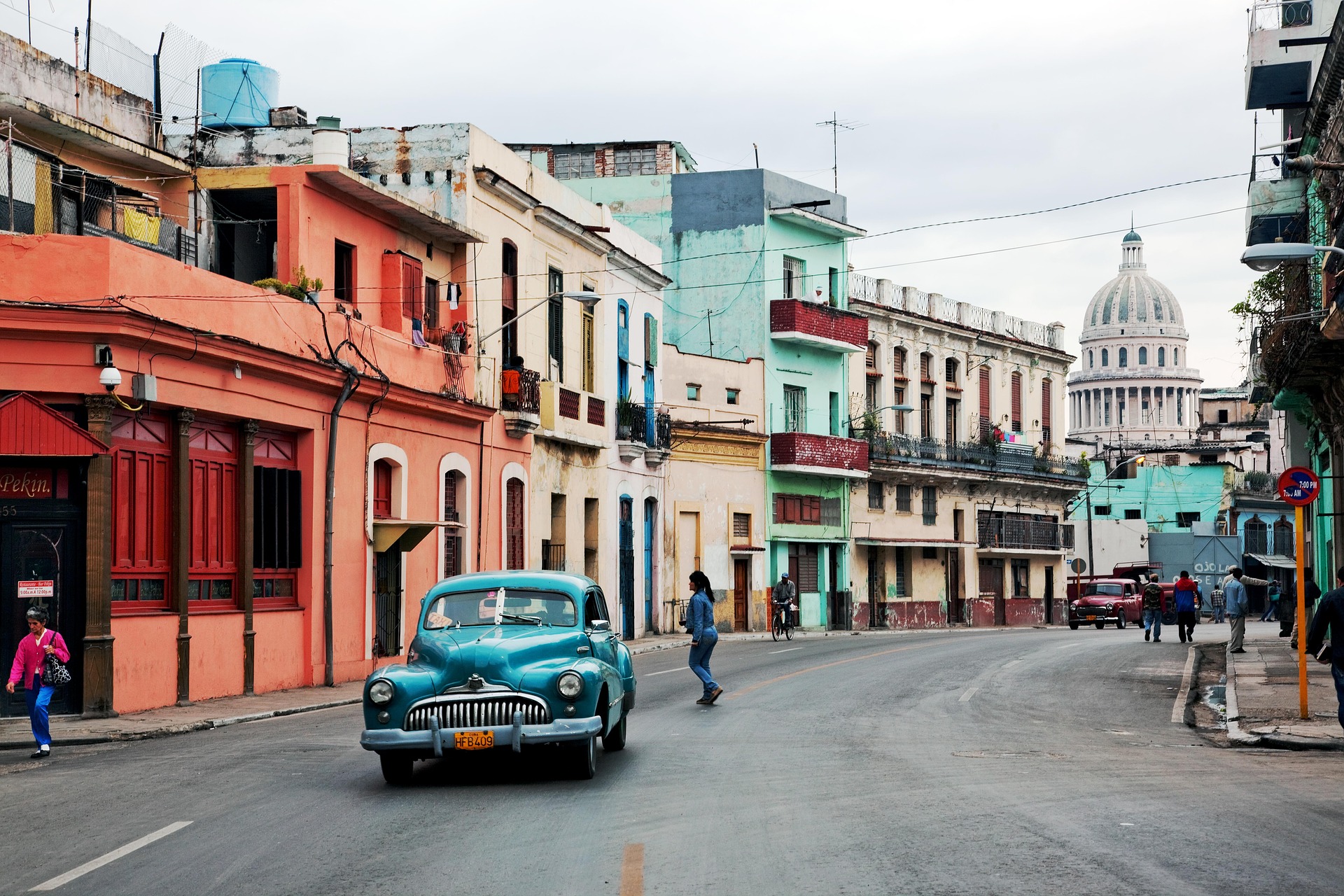 An iconic country located just south of Miami in the northern Caribbean, Cuba is famed for beautiful beaches, stunning scenery and classic cars. Wandering through Cuba's historically-charged streets is an experience not to be missed. If you're looking to explore the Caribbean in all its glory, a trip to Cuba should feature high on your bucket list.

What to see
No trip to Cuba is complete without exploring Havana's wealth of architecture. Wind your way through Old Havana's historic streets (a Unesco world heritage site), or soak up the atmosphere at the landmark Plaza Mayor in Trinidad, which was once the hub of the sugar trade.
Cuba is home to some of the finest examples of colonial architecture in the world, and a great way to appreciate the capital city's historical fabric is by following the Malecón, a sea wall that runs the length of Havana, from the harbour in Old Havana to the city's Vedado neighbourhood.
For people who like lazy beach days, Cuba is a must. Head to the bright-white shores of Cayo Coco, an island in central Cuba that forms part of the Jardines del Rey islands. There's a great selection of four- and five-star all-inclusive accommodation here, such as the Melia Cayo Coco Hotel – it's a great destination for anyone looking to unwind under the Caribbean sun.

Weather in Cuba
Being a Caribbean island, Cuba enjoys a tropical climate and pleasant, year-round temperatures that rarely fall below 20°C. According to the U.S. National Oceanic & Atmospheric Association, it has the lowest frequency of hurricanes and tropical storms in the Caribbean.
June, July and August are Havana's hottest months, with average temperatures of 27°C. August is a great time to enjoy the country's turquoise-blue waters, with average ocean temperatures of 30°C, while June is the country's wettest month, with an average 80mm of rain. If you prefer slightly cooler weather, head to Cuba in January when  temperatures are at their lowest.

What to eat
There's no shortage of mouth-watering food on offer in Cuba, from delicious Cuban street food to tasty, traditional restaurants, known locally as paladares. Rice and black beans are staples in Cuba's culinary landscape, along with pork and chicken.
Tamales may be one of Mexico's best-known dishes, but they're also a firm favourite in Cuba. The only difference being that Cubans mix their meat with the dough rather than using it as a filling.
Ropa vieja is another well-loved Cuban dish. It's made with shredded beef cooked in a tomato, green pepper and onion sauce – a melt-in-the-mouth meal that literally translates as 'old clothes' in Spanish. For dessert, order a milk flan. A sweat treat made with milk, sugar and eggs and topped with caramelised condensed milk, it's the perfect way to round off a tasty Cuban feast!

What to drink
As Cuba's best-known alcoholic tipple, rum forms a core part of Cuban history and identity. With a lighter, crisper finish than other rums distilled in the Caribbean, it's a highly sought-after product around the world. Sample some for yourself and learn the history of this iconic beverage on a visit to the Havana Club Rum Museum.
Tee-total visitors to Cuba needn't worry; the country is blooming with tropical fruits produced year-round, which make for delicious soft drinks. Refresh your palette with an Agua Fresca, a non-alcoholic drink served with ice and made with fruit, flowers, or seeds blended with sugar and water. Served by street vendors, it's a great pick-me-up on warmer days.

Where to go
If you're looking for a relaxing destination, you'll find top-class hotels and some of the best beaches in Cayo Guillermo, Cayo Coco, Cayo Santa Maria and Varadero.
Cayo Santa Maria is particularly great for snorkeling, while Varadero boasts the largest beach resort in Cuba. World-renowned hotel groups such as Melia, Pullman and Iberostar all run top-class hotels on the island, so you really are spoilt for choice.
If you want to immerse yourself in the buzz of Cuban city life, you're in for a treat. Hip and trendy bars, restaurants and cultural projects are popping up all over the capital city of Havana. There's no shortage of nightlife either. Club 1830 is based in a colonial mansion, and plays salsa and timber all night long, promising a truly electric atmosphere.
There really is no better time to jump on a plane and discover one of the world's most mysterious and beautiful countries. If it's not on your destinations wish list, it should be! If it is, make sure you bump it up to the top.
Top 5 Useful Tips for Using LinkedIn Effectively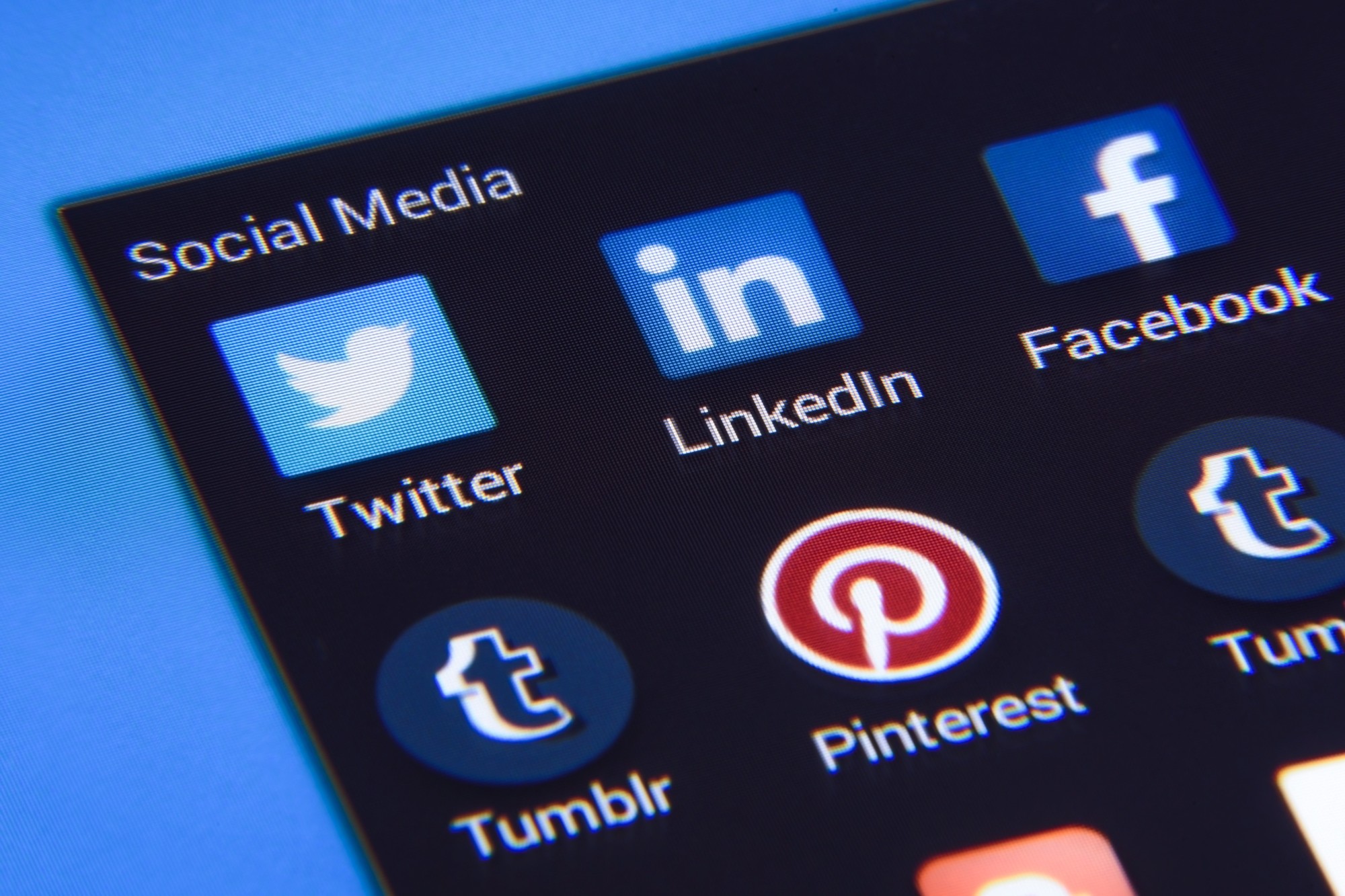 LinkedIn currently has over 660 million users and is the 21st biggest site in the world. Are you using LinkedIn to build your professional network? If not, now is the time to start.
There are lots of benefits of LinkedIn that you can experience when you use it in the correct way. Read on for five tips for using LinkedIn that you can implement today.
What Is LinkedIn?
LinkedIn is a social networking platform, similar to Facebook. The big difference, though, is that it's specifically meant for professionals to connect with one another.
As a member of LinkedIn, you can create an online resume to easily share with others. You can also use LinkedIn to chat with other users, learn about job openings, and even publish articles.
LinkedIn is a great platform for those who are looking for work. It also helps those who want to get in touch with others in their industry to gain clients and foster new business relationships.
LinkedIn Benefits
There are lots of reasons why you might want to use LinkedIn, whether or not you're actively looking for work. The following are some specific benefits that you can enjoy when you include it in your social networking strategy:
Gain Exposure
First, LinkedIn provides you with lots of opportunities for exposure. It allows you to easily start building an online brand and get noticed by the right people. You can also show off your work and share your portfolio with recruiters and others who might want to hire you.
Demonstrate Your Knowledge
You can use LinkedIn to show your network that you are knowledgeable and have a lot of offer those who work in your industry (or in related industries). Through regular posts and long-form articles, there are lots of ways that you can provide insight and make a name for yourself.
Conduct Research
If you're in the process of looking for a job, LinkedIn helps you to conduct research and learn about companies to which you're thinking about applying.
You can connect with people who currently work for those companies and talk to them about their experiences, for example. You can also learn about the people who might be interviewing you for a job to find out things you have in common before you sit down to meet.
Learn About New Job Openings
Of course, LinkedIn can also make you aware of new job openings. Lots of employers publish listings on LinkedIn before sharing them in other places. If you're active on the platform, you can be the first to know about a potential new job and get your resume sent in before the inboxes get flooded.
Tips for Using LinkedIn
Okay, you can see why LinkedIn is an important resource for professionals like yourself. Now, it's time to learn how to use LinkedIn in the proper way. Here are some specific strategies to help you get the most out of it:
1. Keep Your Profile Updated
One of the most important (and basic) things you can do when using LinkedIn is to keep your profile updated. It's going to be hard for you to establish professional connections and make a good impression if your profile is full of outdated information.
Start with a professional headline. It should showcase your current position, as well as the company you work for. It can also include keywords that describe the work you do if you're in the process of searching for a job (writer, coach, trainer, designer, etc.).
Update your location, too. This will help you ensure that, when people reach out to you about potential jobs, those jobs are in your area and accessible to you!
2. Use Professional Photos
On other social media platforms, it's perfectly acceptable to use fun, casual photos of yourself. When you're on LinkedIn, though, it's best to keep it professional. Make sure it's an up-to-date photo, too.
You don't necessarily need a professional headshot for your profile. You should be wearing an outfit that aligns with the work you do, though. Style your hair, apply makeup if you wish, and do everything you can to look neat and well-groomed.
3. Proofread, Proofread, Proofread
Always proofread your posts, as well as any other information you share on your profile. Read over them carefully before hitting the publish button. It'll be hard for you to show potential employers that you're a good fit for the job if your profile is full of typos and grammatical errors, after all.
4. Personalize Invitations to Connect
When you send someone an invitation to connect on LinkedIn, the default message says, "I'd like to add you to my professional network on LinkedIn." That's pretty boring, right?
If you want to make an impression and get noticed, personalize the message to something that is more meaningful and will stand out to the recipient. For example, you could remind them where you met if you've run into them in person previously, or you could mention a post that you both liked from a mutual connection.
5. Create High-Quality Posts
Make sure you're publishing posts on LinkedIn on a regular basis. Regular posting helps you to stay relevant and increases the likelihood that people will notice you.
Not sure what to post? Start by sharing samples of your latest work, or post tips that can benefit others who work in your industry. You can also publish long-form articles that provide a thorough look into a particular topic and give you an opportunity to showcase the depths of your knowledge and experience.
Start Using LinkedIn Today
Now that you know about why to use LinkedIn and how to use it effectively, it's time to put your knowledge to the test. Keep the information discussed above in mind and you'll start experiencing all the benefits that LinkedIn has to offer before you know it.
Do you want to learn more about how you can expand your social media presence and improve your career? If so, check out some of the other employment-related resources on our site today. The Entrepreneurship section is full of helpful articles.