How to Make Concrete Look New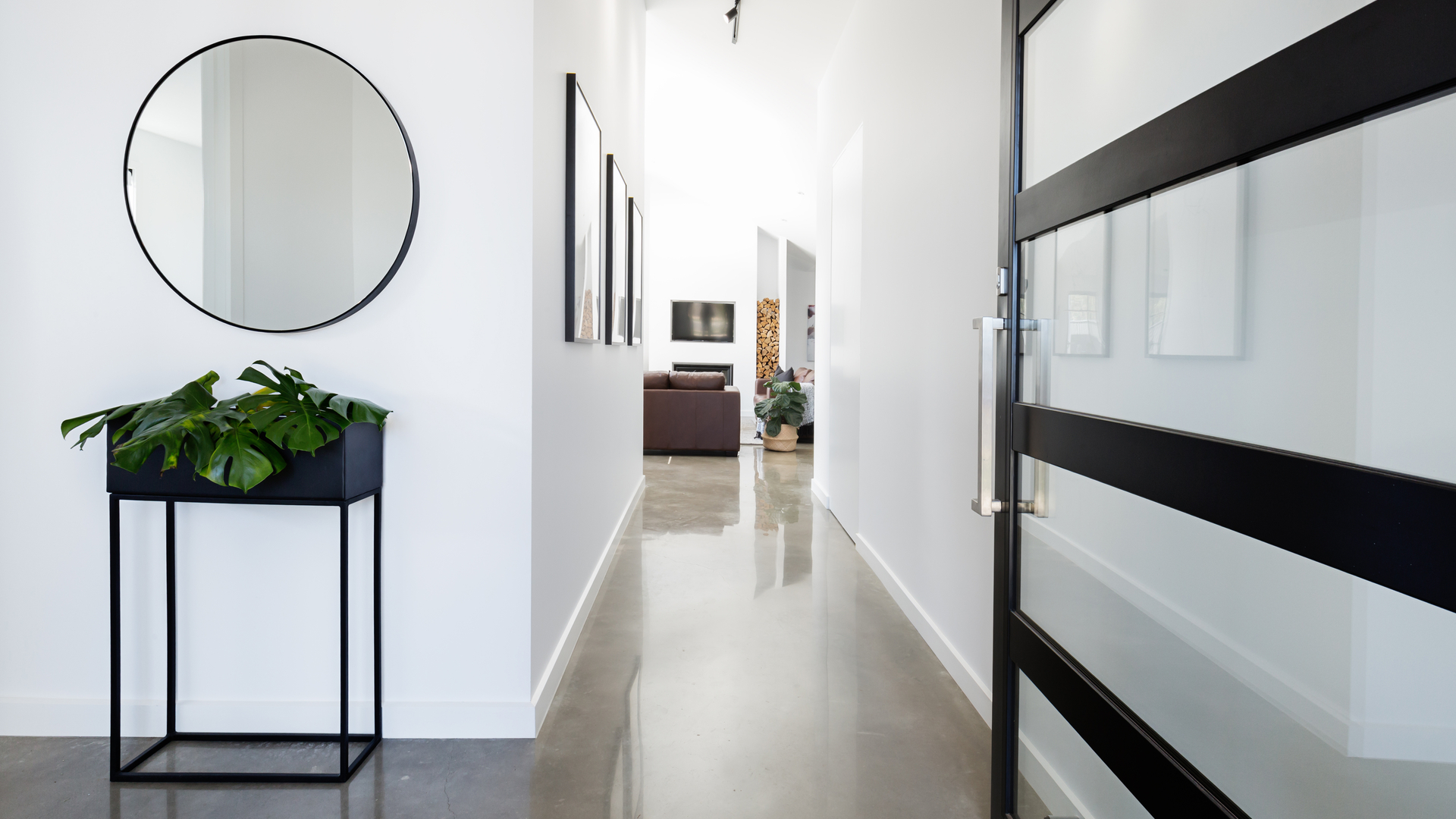 How to Make Concrete Look New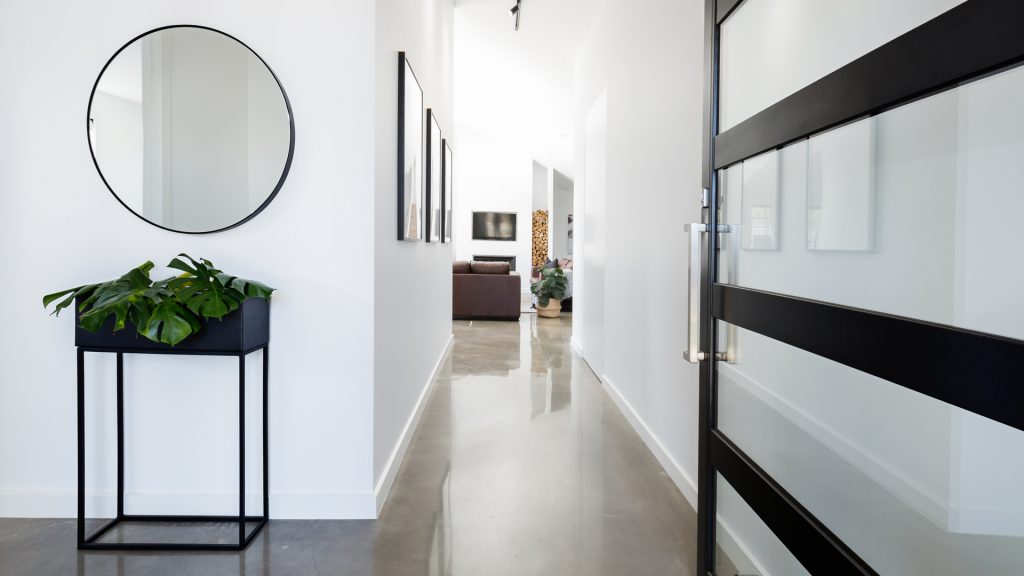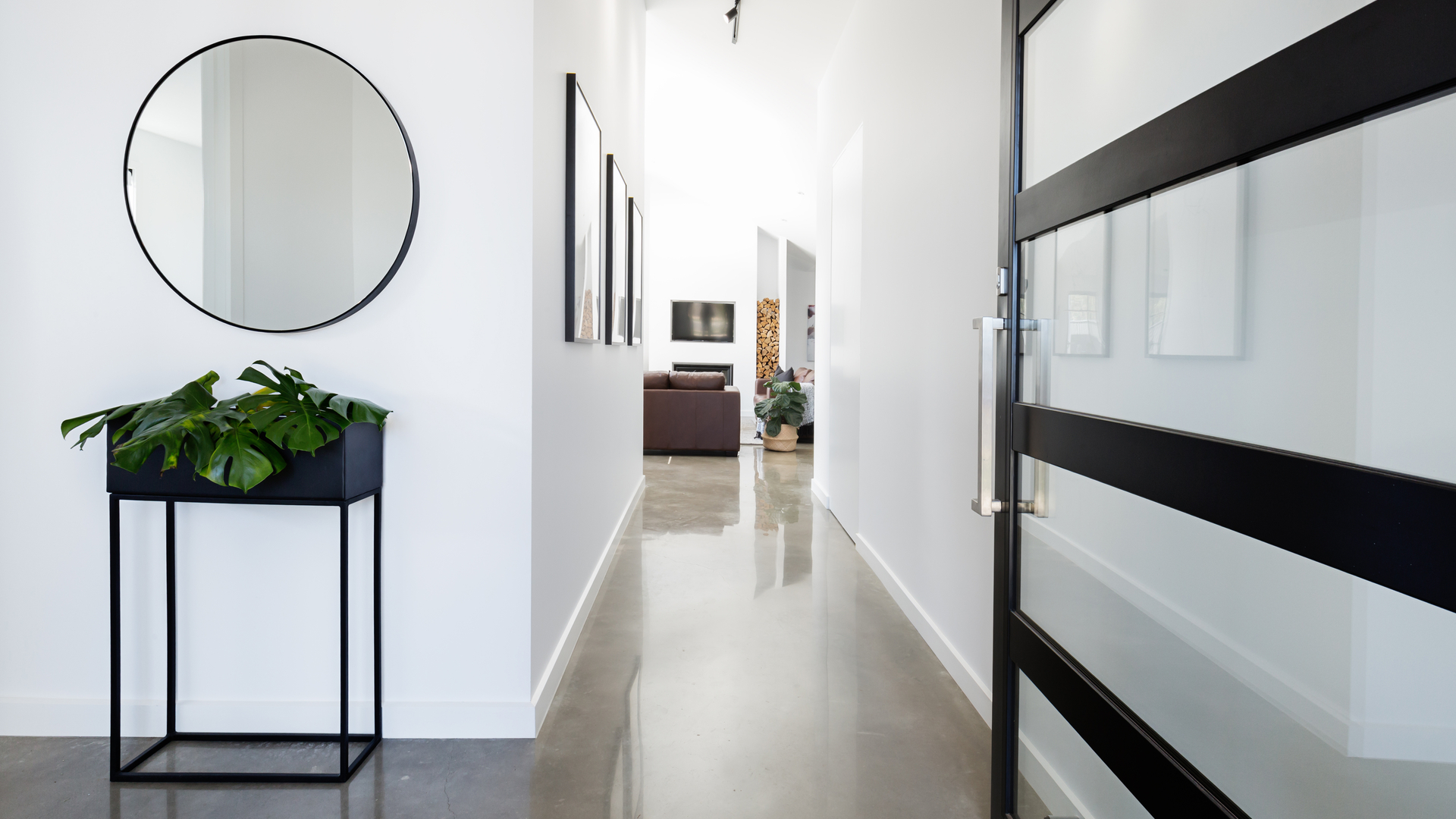 Concrete tends to chip, crack and can be stained as they age. Curb appeal is an important element when it comes to evaluating the value of a property. A damaged concrete can significantly reduce the curb appeal thus decreasing the property value. Replacing or removing it could cost a fortune and there are cheaper alternatives that will leave make it look brand new. You can decide to do it on your own or hire a professional to do the work. Should you decide to do it on your own, there a couple of considerations and options you should have in mind.
Before you can decide on the method you're going to use, you'll need to determine the scope of the problem. There are repairs that could take weeks and you might need additional manpower to do a great job. One of the up-sides of concrete as a flooring option, is that it is long-lasting. This doesn't mean you won't have to deal with repairs from time to time. On the contrary, repairs and maintenance is what makes the surfaces looking brand new even after several years.
Sealing
There has been a never-ending debate on whether or not to apply a sealer on driveways and concrete. There is also the question of frequency which has never been adequately addressed. There have been aggressive marketing campaigns by companies selling the products that you need to apply a sealer every year. Regular sealing will not only prolong the life of concrete but will also make them look brand new. Winters can be brutal as the road salt can eat away the concrete.
Types of Sealers
Before you start, you need to be aware that there are different types of sealers:
Epoxy Sealers: They are usually expensive than most sealers because they have a thicker layer. This can result in slippery surfaces, especially on walkway or patio.
Penetrative Sealers: They are made from specialty resins. They work by penetrating the concrete and forming a chemical barrier that is resistant to contaminants, oil, and water.
How to apply sealers
Make sure you're wearing protective clothing as the sealers should not get into contact with the skin. The surface should be dry and clean before you apply the sealer. If you have to patch any spots, it should be done before sealing. Make sure you're reading the manufacturer's instructions before you start the process of applying the sealer. Regular maintenance is required to make the sealer effective.
Repair
This should be the obvious choice if you're dealing with cracks. The process should be handled carefully as a small blunder could lead to deterioration of the situation. The repair technique will depend on the location and also the condition of the slab. One of the most common problems with slabs is cracks. Corner cracks come about as a result of thermal movement and drying shrinkage. Repairing such a crack is usually not a big challenge. You should be worried if it is a foundation crack because it could interfere with the structural integrity of the building.
The repairing requires a high level of precision and skillfulness. If it is a big crack on the slab, an undercut needs to be made using a chisel or a sledgehammer. By widening the crack, you create an isolated surface that can be patched. It also allows for a more secure and holistic repair which will make the surface look brand new.
The repairs should be done during spring as the weather is conducive. The debris from the cracks can be cleaned by an air compressor or a high-pressure washer. For thin cracks, you can repair them using caulk works. Epoxy injection could also be used to repair cracks but this might need a professional. Other methods that could be used to repair cracks include dry packing, polyurethane injection, dowel installation, and micro-toppings.
Resurfacing
Resurfacing is a cost-effective way of giving a new look to an old slab. It will not take a lot of your time because it is a straightforward process. The first thing you need to do is to clean the walls with a pressure washer to make sure there is no oil or dirt on the surface. The second step involves repairing the chips and cracks with the recommended products. The joints should be filled with stripping to prevent spilling which is likely to happen depending on the product you're using.
The resurfacing material should be mixed according to the manufacturer's specification. The benefits of concrete as a flooring option can never be overlooked. The challenge usually comes in the maintenance and resurfacing is one of the easiest solutions. Depending on the product you're using, the thickness should be roughly 1/16 inch.
The surface should have a brand new look once you're finished. Resurfacing also provides weather protection and will give your surface a new color. Resurfacing should be the best option if the wall is in good shape even if the structure is cosmetically marred.
Staining
One of the benefits of concrete as a flooring is it is easy to maintain. Regular maintenance ensures it maintains its aesthetics. Before you begin staining, you need to scrub the surface first. This will make sure you're removing any dirt, mildew, or grease that might have formed on the slab. You might need a degreaser or a pressure washer to make your work easier.
Make sure you're wearing gloves and goggles when you're spreading the muriatic acid on the floor. Four parts water should be mixed with one-part acid preferably in a sprinkler made of plastic. You should allow up to 30 minutes for the acidic solution to etch and neutralize the alkalinity of the surface you're trying to clean.
You should allow the floor to dry for 48 hours before you can start the staining. First get rid of any residual powder that might have been left. The stain can be applied using a brush or a roller and you get to choose the pattern. You should wait for another 24 hours if you feel there is a need to apply a second coating. You can only experience the benefits of concrete as a flooring alternative when it is sparkling clean.
Drilling and Plugging
This method works well if you're repairing vertical cracks. Such cracks should be running on straight lines. This is a great method because it is inexpensive and can save you a lot of time with the repairs. With this technique, there is the drilling of vertical of holes so that a grout is formed. The purpose of the grout is to prevent leakages. The exact method you choose will depend on the severity of the cracks. Versatility is one of the many benefits of concrete as a flooring option and the same can be said when it comes to repairs.
Curb appeal increases the aesthetics and value of your home. Sometimes a simple paint job is not enough. You'll need to fix the cracks on your walls and floors. You can take it as a DIY project that you can involve the family. The internet has tons of resources and DIY videos that you could use to give your home a facelift. In case you're wondering some of the benefits of concrete as flooring solution, you need to look at the maintenance aspect. It offers flexibility when it comes to design and there is also versatility. The mentioned methods should come in handy if you're looking to restore the exterior and interior beauty of your home. You will save a fortune when it comes to repair costs.
Top 5 Useful Tips for Using LinkedIn Effectively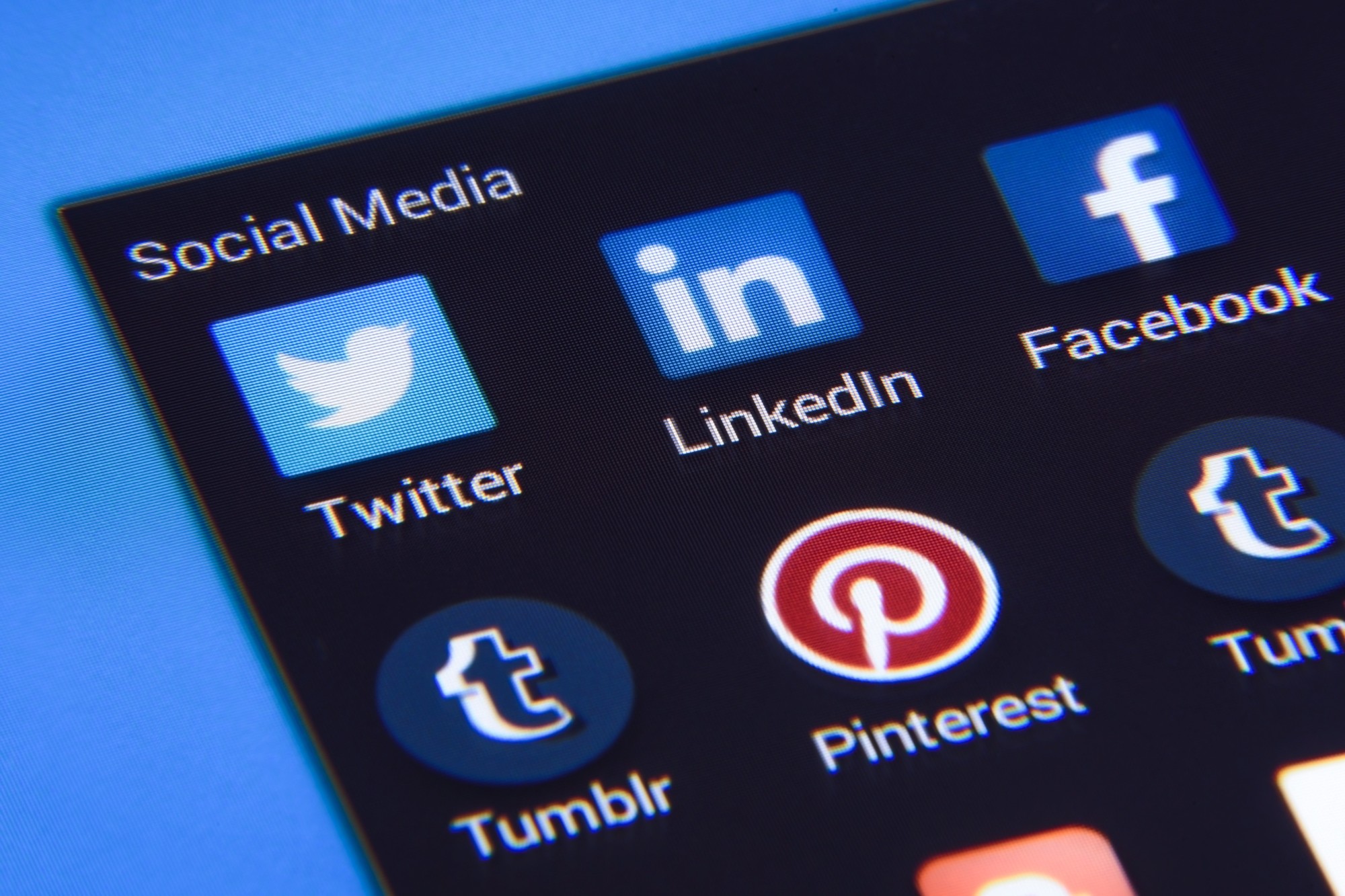 LinkedIn currently has over 660 million users and is the 21st biggest site in the world. Are you using LinkedIn to build your professional network? If not, now is the time to start.
There are lots of benefits of LinkedIn that you can experience when you use it in the correct way. Read on for five tips for using LinkedIn that you can implement today.
What Is LinkedIn?
LinkedIn is a social networking platform, similar to Facebook. The big difference, though, is that it's specifically meant for professionals to connect with one another.
As a member of LinkedIn, you can create an online resume to easily share with others. You can also use LinkedIn to chat with other users, learn about job openings, and even publish articles.
LinkedIn is a great platform for those who are looking for work. It also helps those who want to get in touch with others in their industry to gain clients and foster new business relationships.
LinkedIn Benefits
There are lots of reasons why you might want to use LinkedIn, whether or not you're actively looking for work. The following are some specific benefits that you can enjoy when you include it in your social networking strategy:
Gain Exposure
First, LinkedIn provides you with lots of opportunities for exposure. It allows you to easily start building an online brand and get noticed by the right people. You can also show off your work and share your portfolio with recruiters and others who might want to hire you.
Demonstrate Your Knowledge
You can use LinkedIn to show your network that you are knowledgeable and have a lot of offer those who work in your industry (or in related industries). Through regular posts and long-form articles, there are lots of ways that you can provide insight and make a name for yourself.
Conduct Research
If you're in the process of looking for a job, LinkedIn helps you to conduct research and learn about companies to which you're thinking about applying.
You can connect with people who currently work for those companies and talk to them about their experiences, for example. You can also learn about the people who might be interviewing you for a job to find out things you have in common before you sit down to meet.
Learn About New Job Openings
Of course, LinkedIn can also make you aware of new job openings. Lots of employers publish listings on LinkedIn before sharing them in other places. If you're active on the platform, you can be the first to know about a potential new job and get your resume sent in before the inboxes get flooded.
Tips for Using LinkedIn
Okay, you can see why LinkedIn is an important resource for professionals like yourself. Now, it's time to learn how to use LinkedIn in the proper way. Here are some specific strategies to help you get the most out of it:
1. Keep Your Profile Updated
One of the most important (and basic) things you can do when using LinkedIn is to keep your profile updated. It's going to be hard for you to establish professional connections and make a good impression if your profile is full of outdated information.
Start with a professional headline. It should showcase your current position, as well as the company you work for. It can also include keywords that describe the work you do if you're in the process of searching for a job (writer, coach, trainer, designer, etc.).
Update your location, too. This will help you ensure that, when people reach out to you about potential jobs, those jobs are in your area and accessible to you!
2. Use Professional Photos
On other social media platforms, it's perfectly acceptable to use fun, casual photos of yourself. When you're on LinkedIn, though, it's best to keep it professional. Make sure it's an up-to-date photo, too.
You don't necessarily need a professional headshot for your profile. You should be wearing an outfit that aligns with the work you do, though. Style your hair, apply makeup if you wish, and do everything you can to look neat and well-groomed.
3. Proofread, Proofread, Proofread
Always proofread your posts, as well as any other information you share on your profile. Read over them carefully before hitting the publish button. It'll be hard for you to show potential employers that you're a good fit for the job if your profile is full of typos and grammatical errors, after all.
4. Personalize Invitations to Connect
When you send someone an invitation to connect on LinkedIn, the default message says, "I'd like to add you to my professional network on LinkedIn." That's pretty boring, right?
If you want to make an impression and get noticed, personalize the message to something that is more meaningful and will stand out to the recipient. For example, you could remind them where you met if you've run into them in person previously, or you could mention a post that you both liked from a mutual connection.
5. Create High-Quality Posts
Make sure you're publishing posts on LinkedIn on a regular basis. Regular posting helps you to stay relevant and increases the likelihood that people will notice you.
Not sure what to post? Start by sharing samples of your latest work, or post tips that can benefit others who work in your industry. You can also publish long-form articles that provide a thorough look into a particular topic and give you an opportunity to showcase the depths of your knowledge and experience.
Start Using LinkedIn Today
Now that you know about why to use LinkedIn and how to use it effectively, it's time to put your knowledge to the test. Keep the information discussed above in mind and you'll start experiencing all the benefits that LinkedIn has to offer before you know it.
Do you want to learn more about how you can expand your social media presence and improve your career? If so, check out some of the other employment-related resources on our site today. The Entrepreneurship section is full of helpful articles.