Pursuing a Career in The Space Industry
There are few more exciting sectors to work in than the space industry, which is constantly innovating and focused on humanity's future. It's a sector full of opportunities for discovery and the technologies that emerge from it are improving people's lives in the present day, right here on Earth. Many people assume that being a part of this is out of reach, but that's not true. As the sector expands, there are more and more opportunities available. These are some of the principal areas in which you could pursue a space career.
Computing
The first time humans went into space, they did so based on calculations that had been worked out by hand, with pencil and paper. Thankfully we've come a long way since then, but the increasingly complex nature of the systems used to manage spaceflight present challenges of their own. Software designers are continually needed to improve the tools available to the industry, while others manage and maintain the systems. Other designers develop the advanced cybersecurity systems essential in such a high profile context, where a great deal of money is at stake. JavaScript developers are in ongoing demand.
Engineering
There are always jobs in the space industry for talented engineers. Design engineers, robotics specialists, mechanical engineers and electrical engineers are in most demand, and a degree in one of these subjects will stand you in good stead. The field of aerospace engineering offers increasing opportunities as a new generation of space vehicles evolve that place the emphasis on flying into orbit rather than deep-space. Chemical engineers are needed to work on the development of new materials and fuels for the vehicles. All the major space agencies employ people in these sectors, as does private industry.
Teaching
If you don't have technical skills, there are other ways you can pursue a career in the space industry. Making space science and space exploration possible begins with education. NASA has an extensive education program, and many museums also employ people to do this type of work. You could be based in a museum, helping visitors to understand what they see, or you could go into schools to open children's eyes to what space has to offer. To do this, you'll need a teaching qualification and a background in science or the ability to demonstrate that you have a thorough understanding of the material you'll be working with.
Research
The technology used in space travel is constantly advancing, and working in research gives you the potential to have a huge impact on the future of the industry and to be directly involved in the next generation of exciting developments. You'll need a science degree and a postgraduate degree to pursue this career path. It helps to build up your academic networks while you're studying and to find potential partners with similar skills so that together you can explore PhD opportunities and bid for grant funding to support other research. You can also find research opportunities in private companies.
Business
Much of the work now being done in space is commercial, and private enterprises are now moving into every area of the industry. The investment specialist Dylan Taylor has predicted that this is where its future lies. There are opportunities for entrepreneurs and for business administrators and finance experts to join existing organizations. As well as having the skills and qualifications necessary to do your job, you will need to be scientifically literate, and it's helpful to have a background in physics or engineering. Strong science communication skills are a particular advantage as you will need to be able to explain aspects of your work to industry outsiders.
Spaceflight
For some people, nothing will ever satisfy them short of becoming an astronaut. The good news is that there are several routes you can take to achieve this, but you will need to be healthy and in excellent physical condition. The traditional route of progressing through military aviation remains popular, and either military or civilian academic routes can be taken into the kind of engineering done in space itself. Deep sea diving also provides useful skills. There's an increasing need for scientists to go into space to carry out research in low gravity, so working your way up through relevant areas of physics, chemistry or biology could put you in a position where you have this opportunity.
Whichever area of the space industry you choose to explore, you'll find that the work available is challenging, exciting and inspiring. This is not an industry for people who lack ambition. Talent and hard work are highly valued because there's a feeling that everybody is working together to create a new, more promising future and to learn more about the universe. If that sounds like something you'd like to be a part of, why not start looking into your career options now?
Top 5 Useful Tips for Using LinkedIn Effectively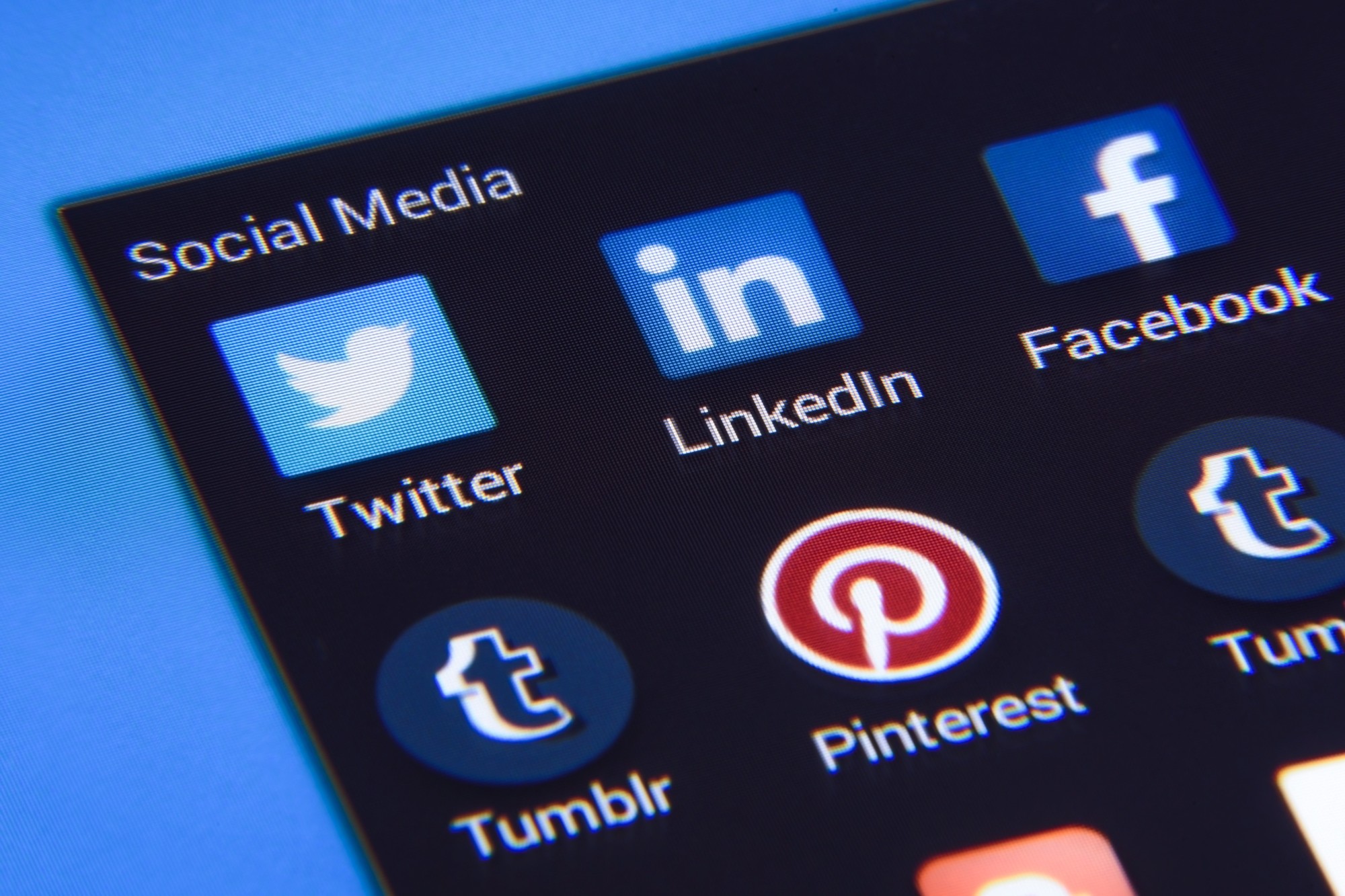 LinkedIn currently has over 660 million users and is the 21st biggest site in the world. Are you using LinkedIn to build your professional network? If not, now is the time to start.
There are lots of benefits of LinkedIn that you can experience when you use it in the correct way. Read on for five tips for using LinkedIn that you can implement today.
What Is LinkedIn?
LinkedIn is a social networking platform, similar to Facebook. The big difference, though, is that it's specifically meant for professionals to connect with one another.
As a member of LinkedIn, you can create an online resume to easily share with others. You can also use LinkedIn to chat with other users, learn about job openings, and even publish articles.
LinkedIn is a great platform for those who are looking for work. It also helps those who want to get in touch with others in their industry to gain clients and foster new business relationships.
LinkedIn Benefits
There are lots of reasons why you might want to use LinkedIn, whether or not you're actively looking for work. The following are some specific benefits that you can enjoy when you include it in your social networking strategy:
Gain Exposure
First, LinkedIn provides you with lots of opportunities for exposure. It allows you to easily start building an online brand and get noticed by the right people. You can also show off your work and share your portfolio with recruiters and others who might want to hire you.
Demonstrate Your Knowledge
You can use LinkedIn to show your network that you are knowledgeable and have a lot of offer those who work in your industry (or in related industries). Through regular posts and long-form articles, there are lots of ways that you can provide insight and make a name for yourself.
Conduct Research
If you're in the process of looking for a job, LinkedIn helps you to conduct research and learn about companies to which you're thinking about applying.
You can connect with people who currently work for those companies and talk to them about their experiences, for example. You can also learn about the people who might be interviewing you for a job to find out things you have in common before you sit down to meet.
Learn About New Job Openings
Of course, LinkedIn can also make you aware of new job openings. Lots of employers publish listings on LinkedIn before sharing them in other places. If you're active on the platform, you can be the first to know about a potential new job and get your resume sent in before the inboxes get flooded.
Tips for Using LinkedIn
Okay, you can see why LinkedIn is an important resource for professionals like yourself. Now, it's time to learn how to use LinkedIn in the proper way. Here are some specific strategies to help you get the most out of it:
1. Keep Your Profile Updated
One of the most important (and basic) things you can do when using LinkedIn is to keep your profile updated. It's going to be hard for you to establish professional connections and make a good impression if your profile is full of outdated information.
Start with a professional headline. It should showcase your current position, as well as the company you work for. It can also include keywords that describe the work you do if you're in the process of searching for a job (writer, coach, trainer, designer, etc.).
Update your location, too. This will help you ensure that, when people reach out to you about potential jobs, those jobs are in your area and accessible to you!
2. Use Professional Photos
On other social media platforms, it's perfectly acceptable to use fun, casual photos of yourself. When you're on LinkedIn, though, it's best to keep it professional. Make sure it's an up-to-date photo, too.
You don't necessarily need a professional headshot for your profile. You should be wearing an outfit that aligns with the work you do, though. Style your hair, apply makeup if you wish, and do everything you can to look neat and well-groomed.
3. Proofread, Proofread, Proofread
Always proofread your posts, as well as any other information you share on your profile. Read over them carefully before hitting the publish button. It'll be hard for you to show potential employers that you're a good fit for the job if your profile is full of typos and grammatical errors, after all.
4. Personalize Invitations to Connect
When you send someone an invitation to connect on LinkedIn, the default message says, "I'd like to add you to my professional network on LinkedIn." That's pretty boring, right?
If you want to make an impression and get noticed, personalize the message to something that is more meaningful and will stand out to the recipient. For example, you could remind them where you met if you've run into them in person previously, or you could mention a post that you both liked from a mutual connection.
5. Create High-Quality Posts
Make sure you're publishing posts on LinkedIn on a regular basis. Regular posting helps you to stay relevant and increases the likelihood that people will notice you.
Not sure what to post? Start by sharing samples of your latest work, or post tips that can benefit others who work in your industry. You can also publish long-form articles that provide a thorough look into a particular topic and give you an opportunity to showcase the depths of your knowledge and experience.
Start Using LinkedIn Today
Now that you know about why to use LinkedIn and how to use it effectively, it's time to put your knowledge to the test. Keep the information discussed above in mind and you'll start experiencing all the benefits that LinkedIn has to offer before you know it.
Do you want to learn more about how you can expand your social media presence and improve your career? If so, check out some of the other employment-related resources on our site today. The Entrepreneurship section is full of helpful articles.