Shining the Spotlight on Gardens Across the Globe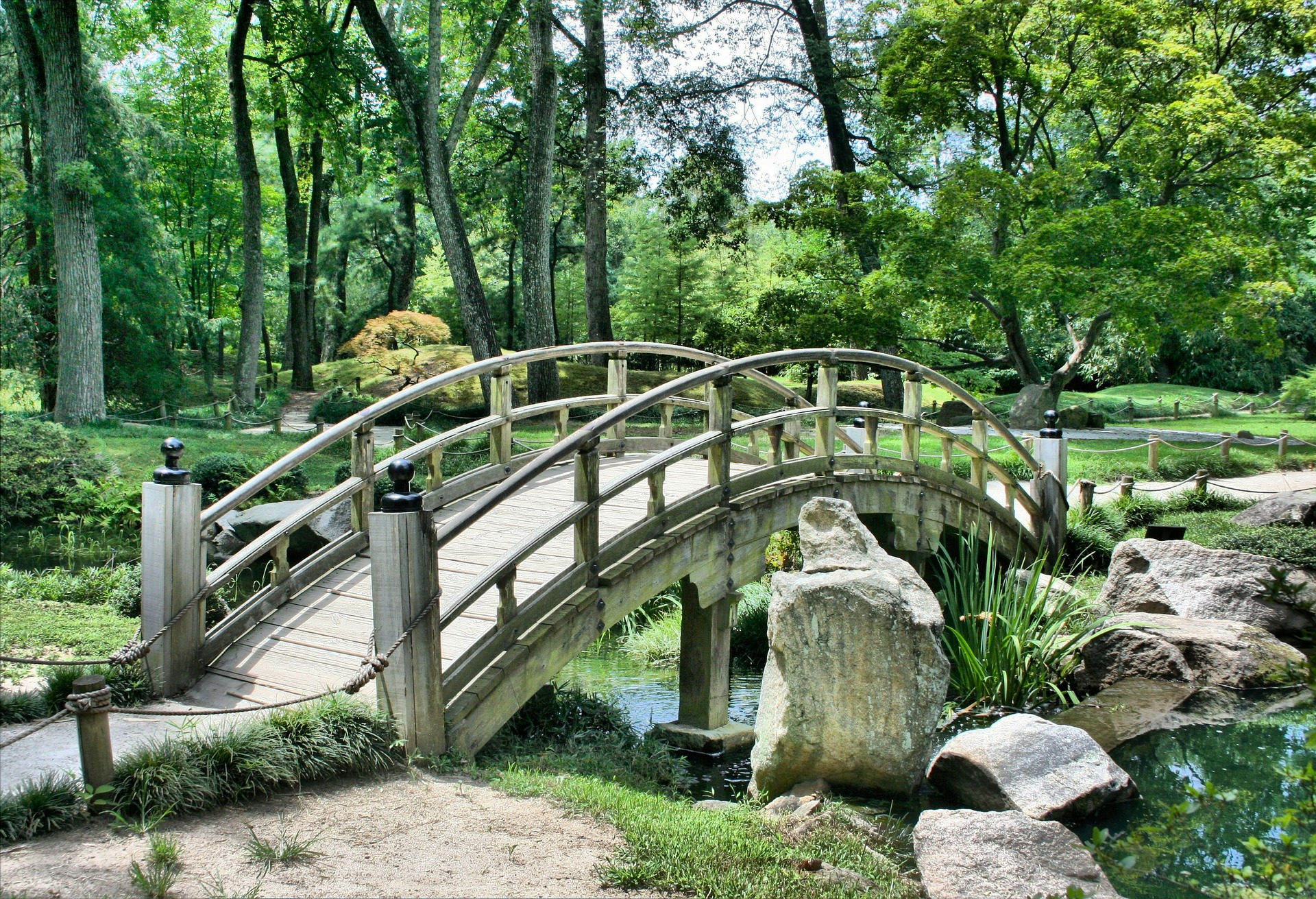 There are sure to have been times when you've been in a foreign country and found yourself amazed by how different their buildings are from those seen across the UK. Have you had the opportunity to do the same with another country's gardens too? If not, you'll be in awe by how much we often alter our outdoor scenes depending on where we're based across the globe and due to our beliefs and cultural differences if you take the time to the next time you're abroad.
Join us as we check out how various countries across the world alter their habits when tending to their gardens…
Gardens in the United Kingdom
When a Brit is in the market to buy a property, they often hold garden space in high regard. In fact, research claims that we will fork out up to £11,500 more on a home with a garden. For some, a garden is more valuable than an extra bedroom, meaning that even those of us who aren't exactly green fingered love a bit of outdoor space to call our own. We pine for that perfect lawn, shed and relaxation area with a sun lounger – often on a raised area of timber decking.
The average garden in the UK measures in at 15 metres long, is made up of 10 different types of flowers and, obviously, has a garden gnome present. After all, is a garden really complete without one? The most popular floral displays include tulips, rose lavender and bluebells, all of which add colour to a vibrant space.
A perfect garden in the UK is made complete with the addition of a birdbath, a greenhouse and a washing line. Unfortunately, though, we normally only spend 12 hours each month in our garden due to the nation's temperamental weather and our busy lifestyles.
Gardens in Italy
Symmetry is a prominent focus when it comes to gardens in Italy. Traditional spaces are home to few flowers too. You will mainly find evergreen plants that have been manicured into geometric hedges or topiaries. One thing the Italians are very fond of is covering their stone walls with foliage vines or climbing roses.
Garden spaces across Italy are often regarded as being an extension of a property's entertainment area. Therefore, you are likely to find art work cladded throughout, including sculptures of gods and goddesses. On the patio, a lemon tree that has been potted in a stone urn is one of the nation's favourites.
Birdbaths and ponds may be present when it comes to water features in UK gardens. However, homes in Italy prefer the cooling effects of bubbling fountains, pools or cascades. Don't be surprised to see water shoot out of hidden pipes if you're walking along a garden path — this was a common feature in old Italy.
Gardens in India
The cultural references increase as we move away from the European garden scene. Like so many other locations, India is known for its cultural diversity and this is evident in their colourful gardens. Thanks to the tropical weather India encounters, its garden plants can thrive and that is why so many homes will be filled to the brim with flowering plants.
Across India, you can expect to see the Tulsi, Queen of Herbs. It is thought of as the holiest and most cherished of the many healing and health-giving herbs that will be found in Hindu homes. Because of its holy status, it is planted in special pots and has earned a very special place in the country's homes.
The majority of gardens throughout India are likely to include roses as well. This is because they are said to bring happiness to your life — and they have the bonus of not requiring a lot of care. With cultural references throughout horticulture, money plants are also considered a lucky plant and there will be likely spots with them if you are to observe an Indian garden.
Gardens in Australia
How many of us have dreamt about a life Down Under? But, how do their gardens compare? While it hugely depends on where you live — the Outback will differ immensely — we will focus on the suburban areas of Australia since more than 80% of the nation's population lives in cities or bigger towns.
So many Australians see outdoor living as being a top priority, due to the enviable climate that the country boasts. Lawns are becoming less important, with studies showing that a third of outdoor renovation projects are either reducing this space or removing it entirely. Decks, pergolas, terraces and verandahs are springing up in their place and almost half of the projects are incorporating a barbecue area into their plans.
Australian homeowners will likely stick to floral displays native to Australia when it comes to their choice of plants. Plants which are drought-tolerant are often preferred too. For the lucky ones, an outdoor pool is a luxurious addition to the outdoor space, so you can cool down with a splash about.
Gardens in South Africa
Outdoor space is loved by so many South Africans. Be it their own space or elsewhere, they are known to feel at home in open space. Ideas that are often noticeable in South African gardens are increasingly becoming more noticeable across the globe.
A shaded area is usually preferred by South Africans, so that they have the opportunity to get away from the glaring sunshine when they please. This could include shade-loving shrubs and perennials that have a walkway passing through, which adds to the serenity. They are also very fond of the wildlife. Whether it's inviting our flying friends in for a drink of freshwater or providing nectar-loving birds with plants that delight them, they set up features to help entice the wildlife into the garden — similarly to how we do in Britain.
Society garlic is native to South Africa and is found in a vast number of gardens across the country. It's a worthy addition to herb gardens and the flowers bloom even under duress.
Gardens in the United States
Compared to European gardens, the American garden — often referred to as a yard — is usually larger. Studies have shown that Americans are now growing more food in their gardens than ever before, meaning vegetable patches are becoming increasingly popular.
The first vegetable since the Second World War was planted at the White House only in 2009. Plus, by 2013, it was reported that a third of the American public were growing their own food in the backyards.
Look out for multilevel gardens across the US as well. Composite decking is commonly used in spaces that are on a slope in order to provide a flat surface area to host those elusive barbecues, or to overlook your garden.
We can conclude that gardens are seen as being important to homeowners across the globe. While some use it for luxury though, others believe certain plants can bring good fortune on the family.
Sources
https://www.housebeautiful.com/uk/garden/news/a1864/average-british-garden-features/
http://homeguides.sfgate.com/elements-traditional-italian-garden-71411.html
https://gardendiary.info/2016/02/02/10-most-common-plants-in-indian-homes/
https://inhabitat.com/studies-show-that-americans-are-growing-more-of-their-own-food-than-ever-before/
https://www.gardentech.com/blog/gardening-and-healthy-living/an-american-timeline-home-gardening-in-the-us
https://www.houzz.com.au/ideabooks/95080902/list/in-my-backyard-the-ways-australians-are-reworking-the-outdoors/
https://www.gardenista.com/posts/11-garden-ideas-to-steal-from-south-africa/
Top 5 Useful Tips for Using LinkedIn Effectively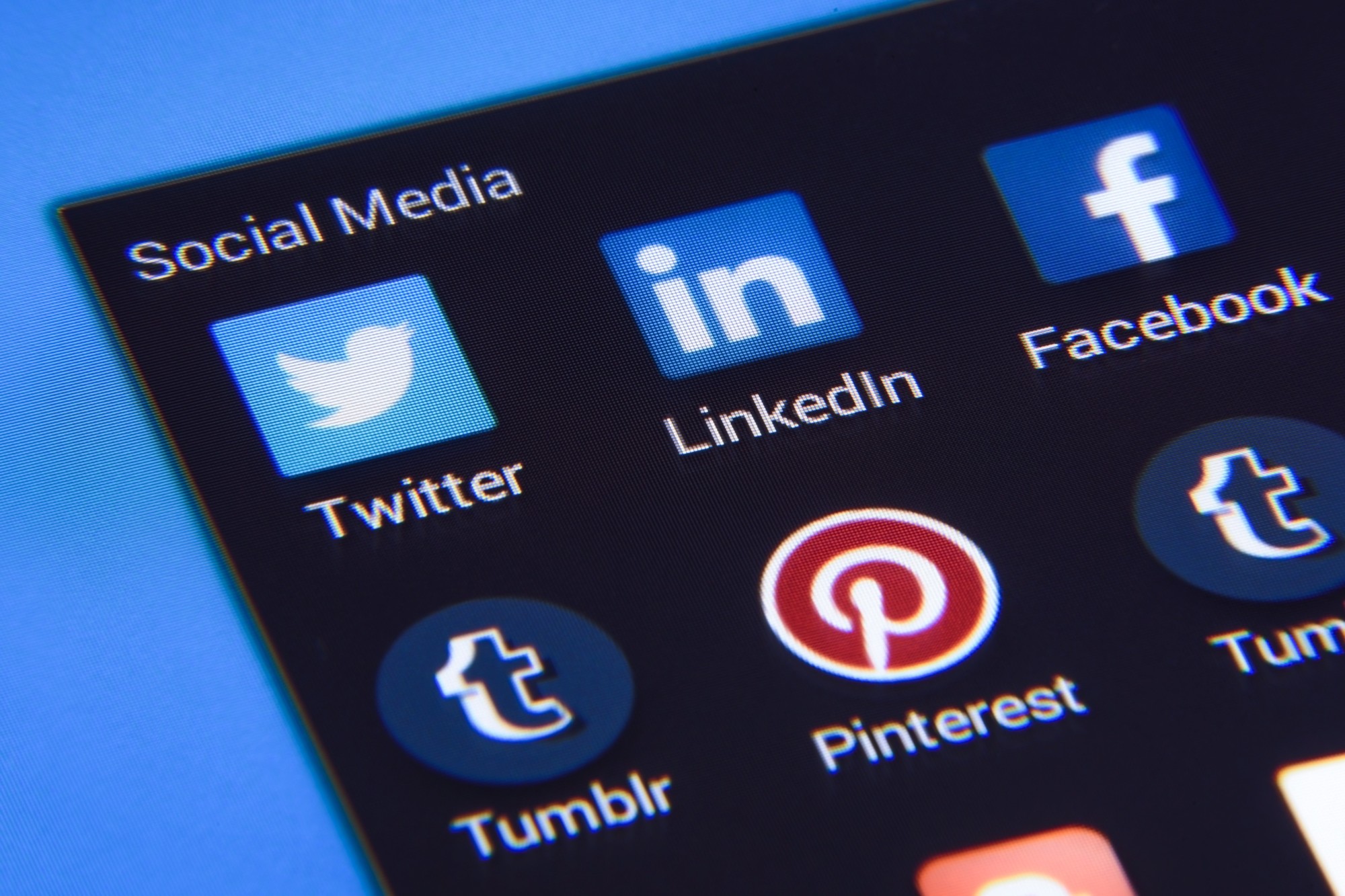 LinkedIn currently has over 660 million users and is the 21st biggest site in the world. Are you using LinkedIn to build your professional network? If not, now is the time to start.
There are lots of benefits of LinkedIn that you can experience when you use it in the correct way. Read on for five tips for using LinkedIn that you can implement today.
What Is LinkedIn?
LinkedIn is a social networking platform, similar to Facebook. The big difference, though, is that it's specifically meant for professionals to connect with one another.
As a member of LinkedIn, you can create an online resume to easily share with others. You can also use LinkedIn to chat with other users, learn about job openings, and even publish articles.
LinkedIn is a great platform for those who are looking for work. It also helps those who want to get in touch with others in their industry to gain clients and foster new business relationships.
LinkedIn Benefits
There are lots of reasons why you might want to use LinkedIn, whether or not you're actively looking for work. The following are some specific benefits that you can enjoy when you include it in your social networking strategy:
Gain Exposure
First, LinkedIn provides you with lots of opportunities for exposure. It allows you to easily start building an online brand and get noticed by the right people. You can also show off your work and share your portfolio with recruiters and others who might want to hire you.
Demonstrate Your Knowledge
You can use LinkedIn to show your network that you are knowledgeable and have a lot of offer those who work in your industry (or in related industries). Through regular posts and long-form articles, there are lots of ways that you can provide insight and make a name for yourself.
Conduct Research
If you're in the process of looking for a job, LinkedIn helps you to conduct research and learn about companies to which you're thinking about applying.
You can connect with people who currently work for those companies and talk to them about their experiences, for example. You can also learn about the people who might be interviewing you for a job to find out things you have in common before you sit down to meet.
Learn About New Job Openings
Of course, LinkedIn can also make you aware of new job openings. Lots of employers publish listings on LinkedIn before sharing them in other places. If you're active on the platform, you can be the first to know about a potential new job and get your resume sent in before the inboxes get flooded.
Tips for Using LinkedIn
Okay, you can see why LinkedIn is an important resource for professionals like yourself. Now, it's time to learn how to use LinkedIn in the proper way. Here are some specific strategies to help you get the most out of it:
1. Keep Your Profile Updated
One of the most important (and basic) things you can do when using LinkedIn is to keep your profile updated. It's going to be hard for you to establish professional connections and make a good impression if your profile is full of outdated information.
Start with a professional headline. It should showcase your current position, as well as the company you work for. It can also include keywords that describe the work you do if you're in the process of searching for a job (writer, coach, trainer, designer, etc.).
Update your location, too. This will help you ensure that, when people reach out to you about potential jobs, those jobs are in your area and accessible to you!
2. Use Professional Photos
On other social media platforms, it's perfectly acceptable to use fun, casual photos of yourself. When you're on LinkedIn, though, it's best to keep it professional. Make sure it's an up-to-date photo, too.
You don't necessarily need a professional headshot for your profile. You should be wearing an outfit that aligns with the work you do, though. Style your hair, apply makeup if you wish, and do everything you can to look neat and well-groomed.
3. Proofread, Proofread, Proofread
Always proofread your posts, as well as any other information you share on your profile. Read over them carefully before hitting the publish button. It'll be hard for you to show potential employers that you're a good fit for the job if your profile is full of typos and grammatical errors, after all.
4. Personalize Invitations to Connect
When you send someone an invitation to connect on LinkedIn, the default message says, "I'd like to add you to my professional network on LinkedIn." That's pretty boring, right?
If you want to make an impression and get noticed, personalize the message to something that is more meaningful and will stand out to the recipient. For example, you could remind them where you met if you've run into them in person previously, or you could mention a post that you both liked from a mutual connection.
5. Create High-Quality Posts
Make sure you're publishing posts on LinkedIn on a regular basis. Regular posting helps you to stay relevant and increases the likelihood that people will notice you.
Not sure what to post? Start by sharing samples of your latest work, or post tips that can benefit others who work in your industry. You can also publish long-form articles that provide a thorough look into a particular topic and give you an opportunity to showcase the depths of your knowledge and experience.
Start Using LinkedIn Today
Now that you know about why to use LinkedIn and how to use it effectively, it's time to put your knowledge to the test. Keep the information discussed above in mind and you'll start experiencing all the benefits that LinkedIn has to offer before you know it.
Do you want to learn more about how you can expand your social media presence and improve your career? If so, check out some of the other employment-related resources on our site today. The Entrepreneurship section is full of helpful articles.