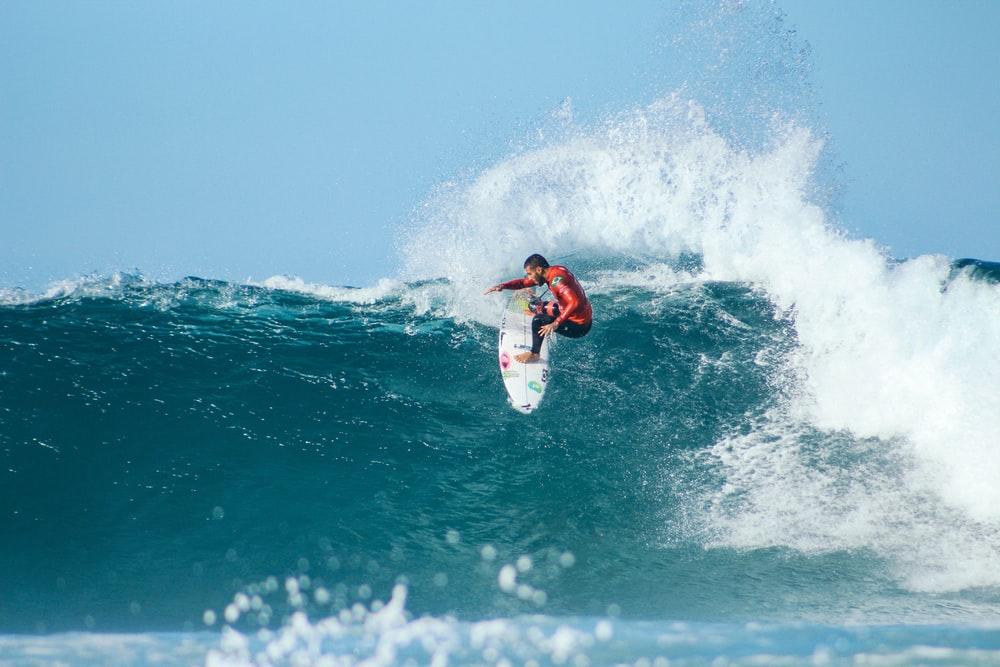 California is known for many things. As the home of Hollywood, it's one of the best-known states in the country. Its wines are renowned throughout the world, and its State and National parks are legendary.
It's also known for its good weather and proximity to the ocean. And when those two things combine, it's no surprise that surfing is a big part of the culture.
With the big waves of the Pacific Ocean right on its doorstep, surfing in Laguna Beach is a guaranteed way to have fun. And it's about as Californian an experience as you could possibly have. Whether you're a veteran or have never surfed before, you'll find the perfect wave here.
This Orange County beach is well known among surfers for its reliably good conditions. And even after you're done surfing, parks such as Crystal Cove State Park offer new places to explore. Plus, all the bars, restaurants, and galleries you'll find in this coastal town make for an enjoyable vacation no matter what you're into.
Being only 50 miles from Los Angeles, Laguna Beach is often crowded with citydwellers taking advantage of the weekend to catch some waves. But with so many beaches to choose from, chances are still good that you'll be able to find your own piece of paradise.
So where should you go surfing in Laguna Beach? Here are a few of the top spots.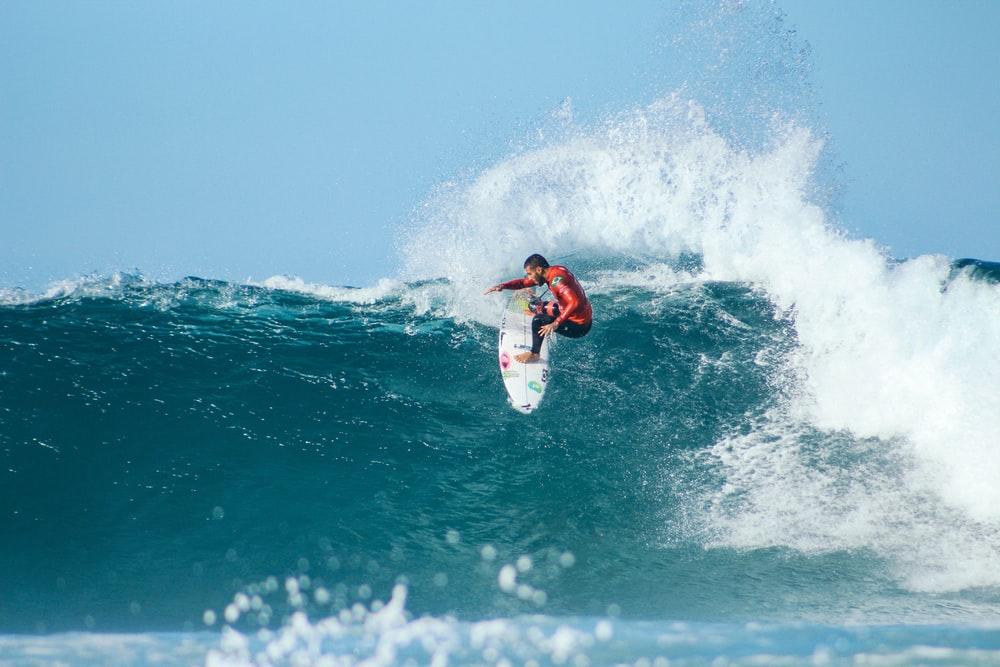 Thalia Beach
Part of what makes Laguna Beach such a popular location for surfing is the variety of beaches it offers in a small area. Thalia beach has the gentlest waves and as a result, is probably the best beach in the city at which to learn how to surf. If you're a beginner, this is the place to come. Of course, that means that it's liable to be crowded, especially during the busy summer months. But that's the price you pay for popularity.
Thalia Beach sits at the end of Thalia Street, toward the south side of the city. Sheltered by the headland to the north, the waters are calmer. However, depending on the weather, there are still swells that can challenge novice and intermediate surfers.
Once you've had your fun in the water, this area is home to a variety of restaurants where you can take a break and relive your aquatic exploits. Head to the Rooftop Lounge for after-surf drinks and a gorgeous view of the Californian sunset. Alternatively, you could swing by The Stand Natural Foods and grab some take-out, then bring it to the beach to enjoy.
Brooks Street Beach
Brooks Street Beach is a local legend. While it may not be the best place to learn the craft, experienced surfers flock to this beach when the conditions are right. Thanks to its long left, left-footed surfers especially enjoy this location. But anyone with a little surfing skill will get a lot out of this beach.
If you're looking for some surf inspiration, you may be able to visit during the Brooks Street Classic, the longest-running surf competition in the world. It's only open to Laguna Beach surfers, so if you're just passing through you'll only be able to watch. But seeing the best in the region show off their skills may give you something to aim for.
Brooks Street Beach is just a short way down the coast from Thalia, so there are also plenty of places to eat and shops to explore. If you don't want to be burdened down with bags on the beach, a luggage storage shop can hold onto your items while you go play.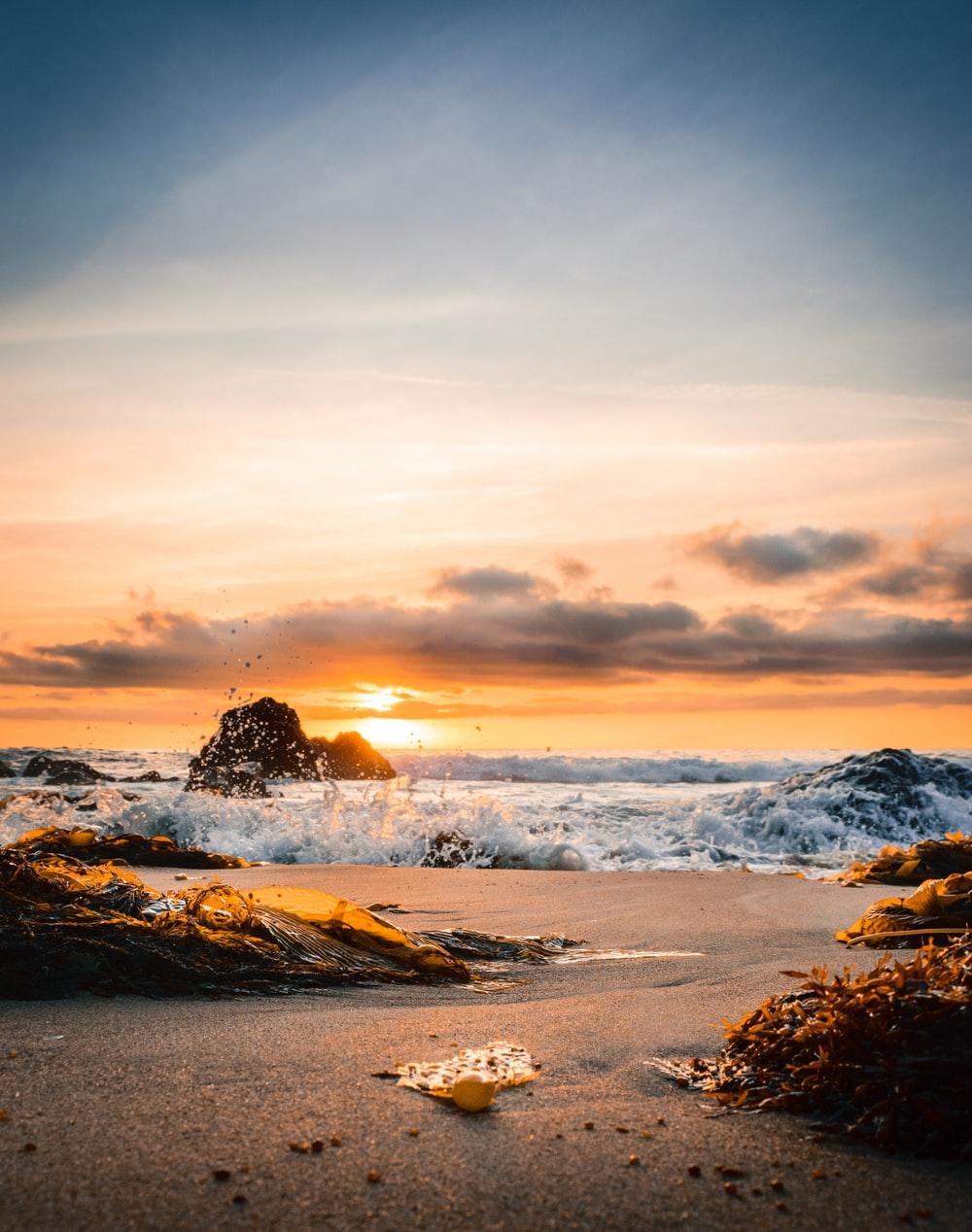 Shea Rouda, Unsplash
Rockpile Beach
A favorite with local Laguna Beach surf experts, this location is all about the waves. A world-class surf break sits just offshore, creating perfect conditions for skilled surfers to ride glorious right-hand waves all the way to shore. Sometimes, barrel rolls even form at this exceptional location.
Swimming is prohibited here due to the roughness of the waves. The beach is small, and as the name implies, composed more of rock than of sand. As a result, this is a place that people come to surf, and only to surf. But if you're an experienced wave rider, this is the beach you want to be at.
All those rocks can do a number on your feet, so water shoes are definitely recommended on Rockpile. If you forgot to bring some from home, you'll be glad to know that Rockpile Beach is close to the downtown area of Laguna Beach and all its stores. Check out Fleet Feet or Havianas to get what you need.
Laguna Beach Surfing tips
If you've never served before, it might be a good idea to take some lessons before heading out on your own. Laguna Beach has plenty of surf schools that can show you the ropes, such as La Vida Laguna and GoffTours.
If you didn't bring a board of your own, you can rent one at Thalia Surf Shop or CA Surf N Paddle.
Unless you're a very competent surfer, always surf with a friend or two so that you can help each other out.
Wear waterproof sunscreen.
Stretch and warm up before hitting the water.
Stay in your comfort zone and don't try to compete with the pros.
References
https://www.booksurfcamps.com/news/tips-beginner-surfers
https://www.visitlagunabeach.com/things-to-do/beaches/beaches-for-surfing/
https://www.yelp.com/search?find_desc=Surfing+Lessons&find_loc=Laguna+Beach%2C+CA
https://en.wikipedia.org/wiki/Laguna_Beach,_California
http://www.lagunabeachcity.net/
Top 5 Useful Tips for Using LinkedIn Effectively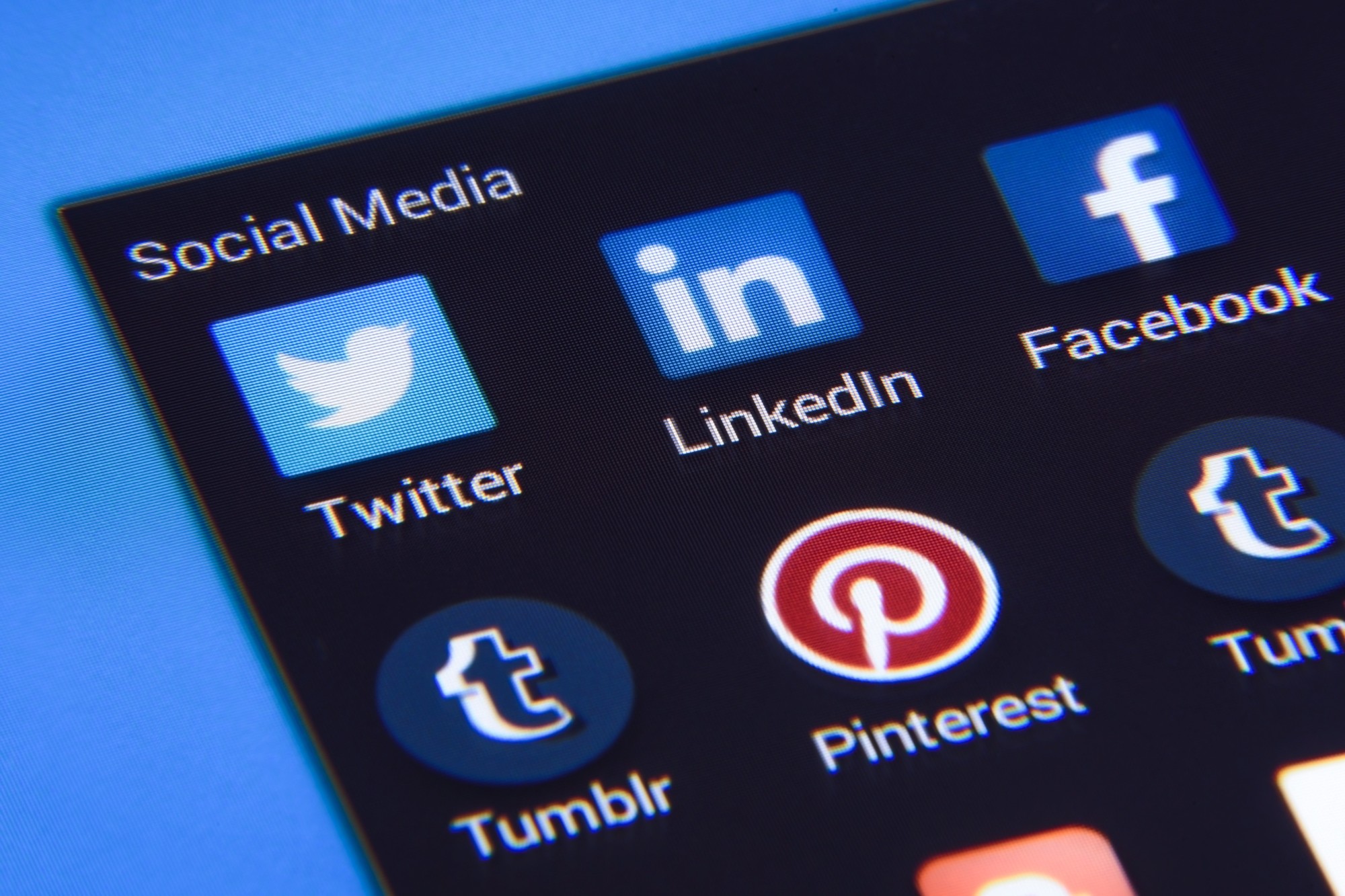 LinkedIn currently has over 660 million users and is the 21st biggest site in the world. Are you using LinkedIn to build your professional network? If not, now is the time to start.
There are lots of benefits of LinkedIn that you can experience when you use it in the correct way. Read on for five tips for using LinkedIn that you can implement today.
What Is LinkedIn?
LinkedIn is a social networking platform, similar to Facebook. The big difference, though, is that it's specifically meant for professionals to connect with one another.
As a member of LinkedIn, you can create an online resume to easily share with others. You can also use LinkedIn to chat with other users, learn about job openings, and even publish articles.
LinkedIn is a great platform for those who are looking for work. It also helps those who want to get in touch with others in their industry to gain clients and foster new business relationships.
LinkedIn Benefits
There are lots of reasons why you might want to use LinkedIn, whether or not you're actively looking for work. The following are some specific benefits that you can enjoy when you include it in your social networking strategy:
Gain Exposure
First, LinkedIn provides you with lots of opportunities for exposure. It allows you to easily start building an online brand and get noticed by the right people. You can also show off your work and share your portfolio with recruiters and others who might want to hire you.
Demonstrate Your Knowledge
You can use LinkedIn to show your network that you are knowledgeable and have a lot of offer those who work in your industry (or in related industries). Through regular posts and long-form articles, there are lots of ways that you can provide insight and make a name for yourself.
Conduct Research
If you're in the process of looking for a job, LinkedIn helps you to conduct research and learn about companies to which you're thinking about applying.
You can connect with people who currently work for those companies and talk to them about their experiences, for example. You can also learn about the people who might be interviewing you for a job to find out things you have in common before you sit down to meet.
Learn About New Job Openings
Of course, LinkedIn can also make you aware of new job openings. Lots of employers publish listings on LinkedIn before sharing them in other places. If you're active on the platform, you can be the first to know about a potential new job and get your resume sent in before the inboxes get flooded.
Tips for Using LinkedIn
Okay, you can see why LinkedIn is an important resource for professionals like yourself. Now, it's time to learn how to use LinkedIn in the proper way. Here are some specific strategies to help you get the most out of it:
1. Keep Your Profile Updated
One of the most important (and basic) things you can do when using LinkedIn is to keep your profile updated. It's going to be hard for you to establish professional connections and make a good impression if your profile is full of outdated information.
Start with a professional headline. It should showcase your current position, as well as the company you work for. It can also include keywords that describe the work you do if you're in the process of searching for a job (writer, coach, trainer, designer, etc.).
Update your location, too. This will help you ensure that, when people reach out to you about potential jobs, those jobs are in your area and accessible to you!
2. Use Professional Photos
On other social media platforms, it's perfectly acceptable to use fun, casual photos of yourself. When you're on LinkedIn, though, it's best to keep it professional. Make sure it's an up-to-date photo, too.
You don't necessarily need a professional headshot for your profile. You should be wearing an outfit that aligns with the work you do, though. Style your hair, apply makeup if you wish, and do everything you can to look neat and well-groomed.
3. Proofread, Proofread, Proofread
Always proofread your posts, as well as any other information you share on your profile. Read over them carefully before hitting the publish button. It'll be hard for you to show potential employers that you're a good fit for the job if your profile is full of typos and grammatical errors, after all.
4. Personalize Invitations to Connect
When you send someone an invitation to connect on LinkedIn, the default message says, "I'd like to add you to my professional network on LinkedIn." That's pretty boring, right?
If you want to make an impression and get noticed, personalize the message to something that is more meaningful and will stand out to the recipient. For example, you could remind them where you met if you've run into them in person previously, or you could mention a post that you both liked from a mutual connection.
5. Create High-Quality Posts
Make sure you're publishing posts on LinkedIn on a regular basis. Regular posting helps you to stay relevant and increases the likelihood that people will notice you.
Not sure what to post? Start by sharing samples of your latest work, or post tips that can benefit others who work in your industry. You can also publish long-form articles that provide a thorough look into a particular topic and give you an opportunity to showcase the depths of your knowledge and experience.
Start Using LinkedIn Today
Now that you know about why to use LinkedIn and how to use it effectively, it's time to put your knowledge to the test. Keep the information discussed above in mind and you'll start experiencing all the benefits that LinkedIn has to offer before you know it.
Do you want to learn more about how you can expand your social media presence and improve your career? If so, check out some of the other employment-related resources on our site today. The Entrepreneurship section is full of helpful articles.