The 10 Top Dog Friendly Places in the North-East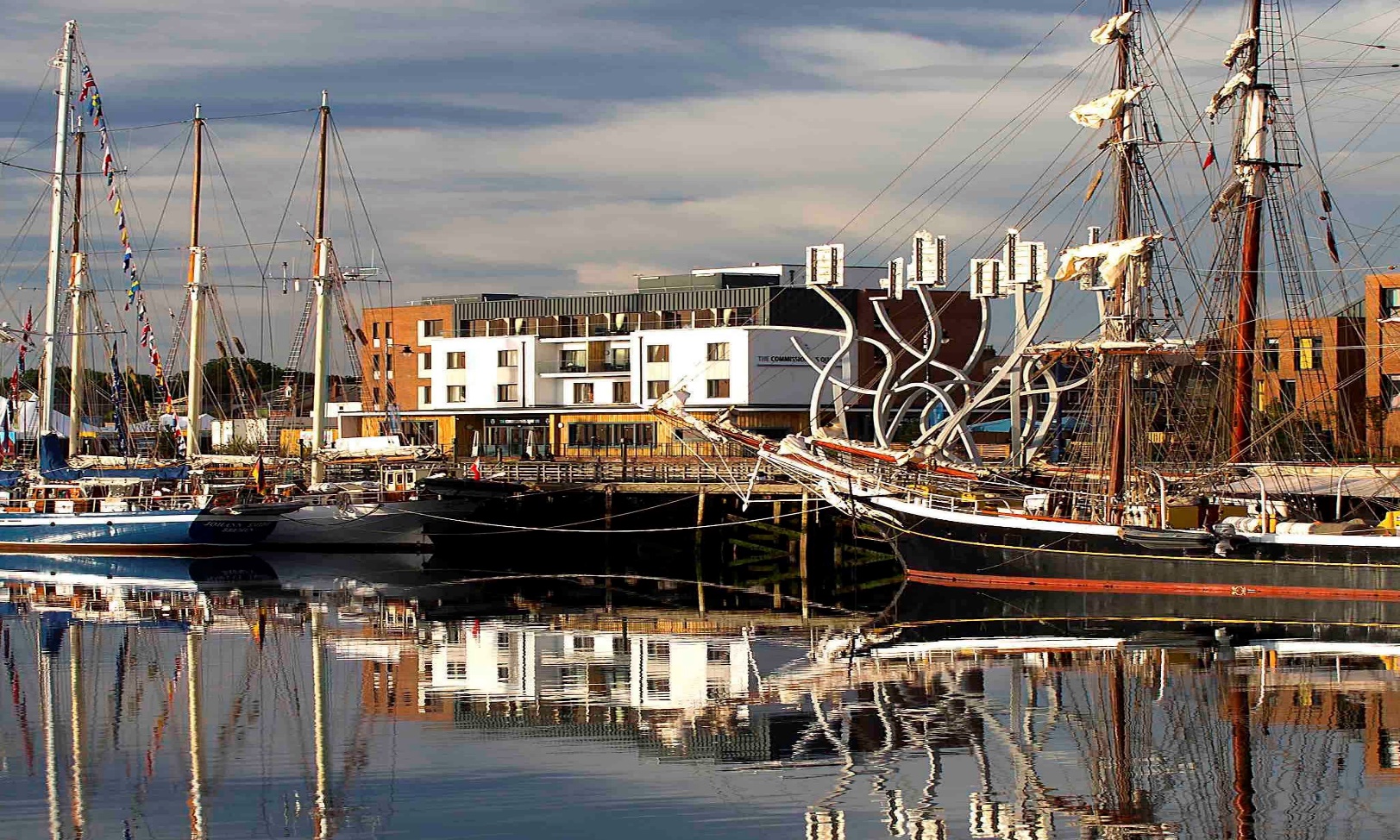 The Commissioners Quay Inn
A landscape-dominating structure, the Commissioners Quay Inn is an impressive pub, restaurant and bed and breakfast that sits snugly on Blyth's historic quay area. With beautiful views of the marina and out towards the sea, you can wake up to the sound of the morning waves from your own personal balcony. If you're looking to explore the town of Blyth, the Inn allows easy access to all local shops and pubs, despite itself being on the edge of the town's perimeter.
The Salt House Kitchen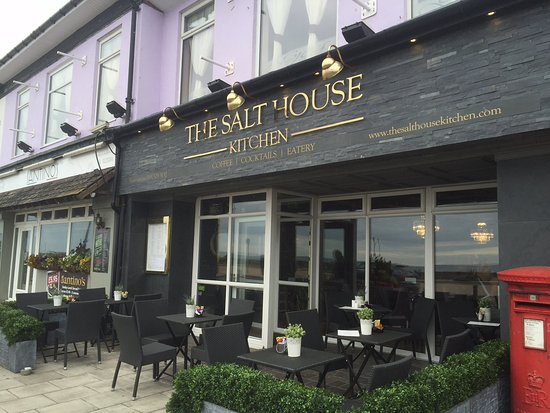 Named after one of the city's main industries in its long history, The Salt House Kitchen is a reflective mirror of the beach it sits opposite, where locals used to extract salt from the sea water and dissolve it in salt kitchens. Its canine enthusiasm is so prominent that they've even conjured up a menu just for dogs, so their pleading eyes and whimpers will not be in vain. Their outdoor area is designated solely for dogs, so best to bring a jacket in the colder months, as the open sea air can get quite nippy!
Eshott Hall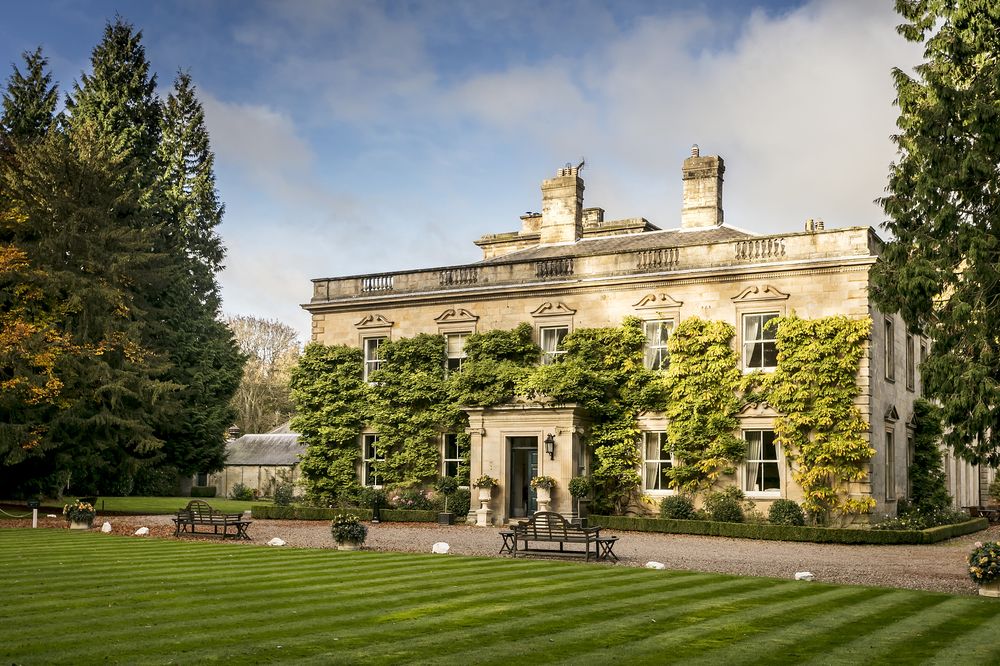 Northumberland is soaked in impressive natural scenery and heritage, and when it won UK Holiday Destination of the Year in 2017, it opened up a whole host of tourists as a larger influx became aware of its underrated beauty. Eshott Hall fits neatly within the themes of nature and heritage, concealed behind trees and claimed by ivy. The manor house has maintained its Grade II Listed status with its professionalism and grandeur hospitality, where dog owners can bring along their furry loved ones to meander the grounds.
Barter books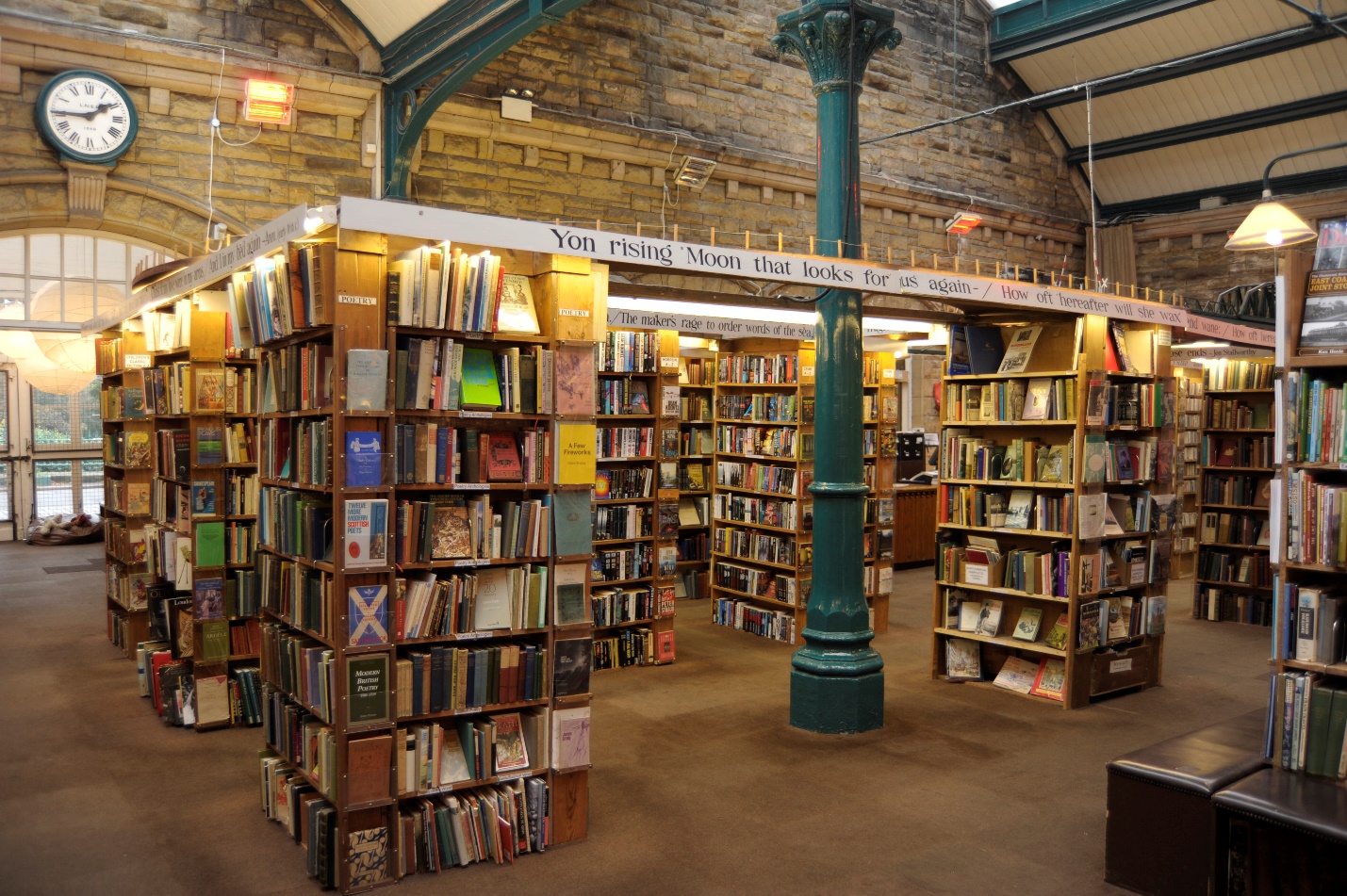 One of the largest collections of pre-owned books in the country, Barter Books has it all. A roaring fire in the winter, a homely café churning out all the seasonal goods from paninis to the nations favourite sausage and mash, as well as a perpetual pot of coffee brewing in the foyer. Dog's can wander freely between the aisles curiously sniffing the pungent aromas from the first editions of the 19th century onwards, whilst their owners debate which of Hemingway's poems was his best.
Seaton Lane Inn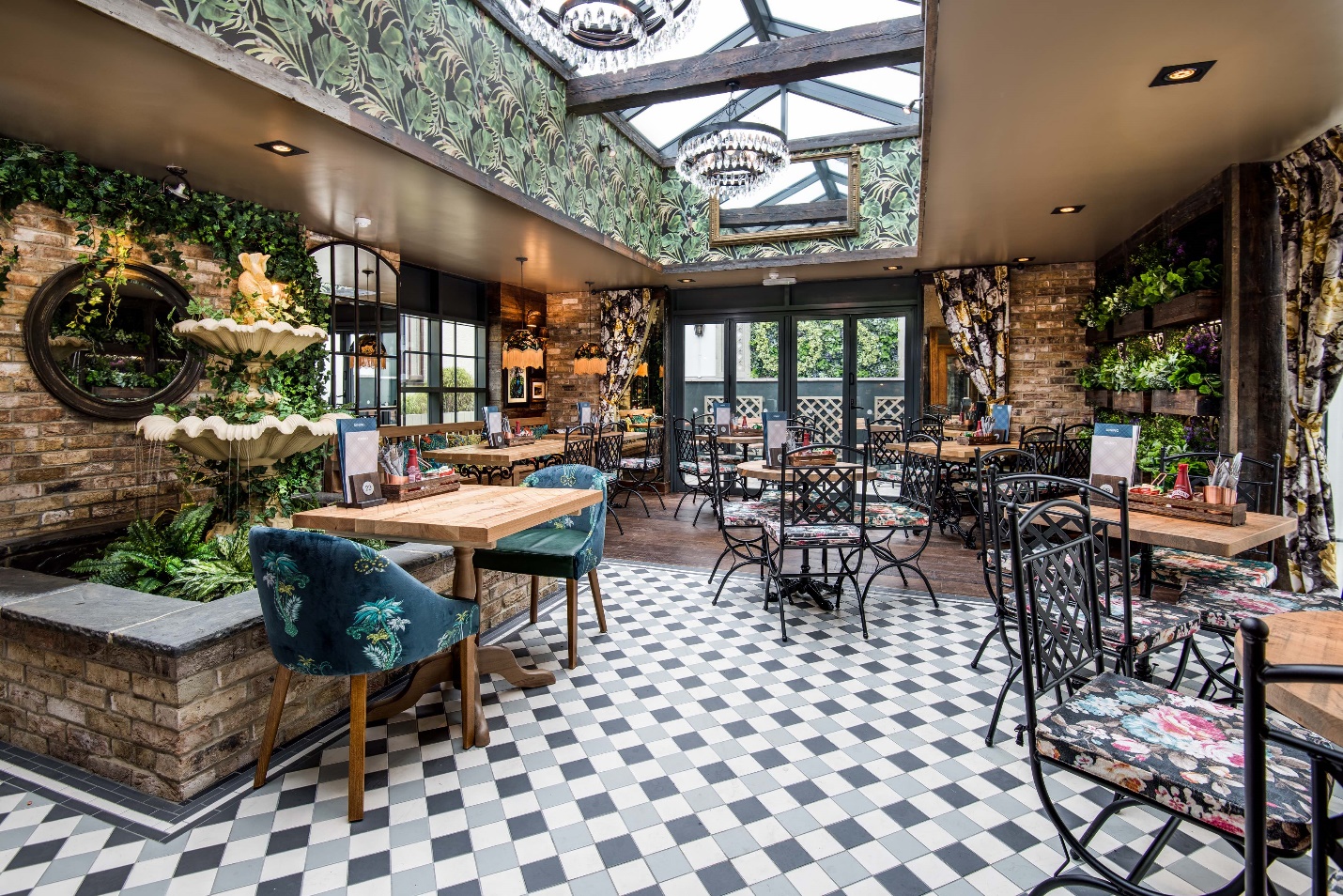 This Seaham restaurant is newly refurbished and located just a stones throw from Lord Byron's Walk and just five minutes drive from the coast proves a great setting for dog-lovers to explore the cultural, historical surroundings of Seaham and Durham. It boasts some serious food credentials, including the Inn's famous Sunday dinners, a quirky, which can be enjoyed in their quirky, bohemian interior.
Wylam Brewery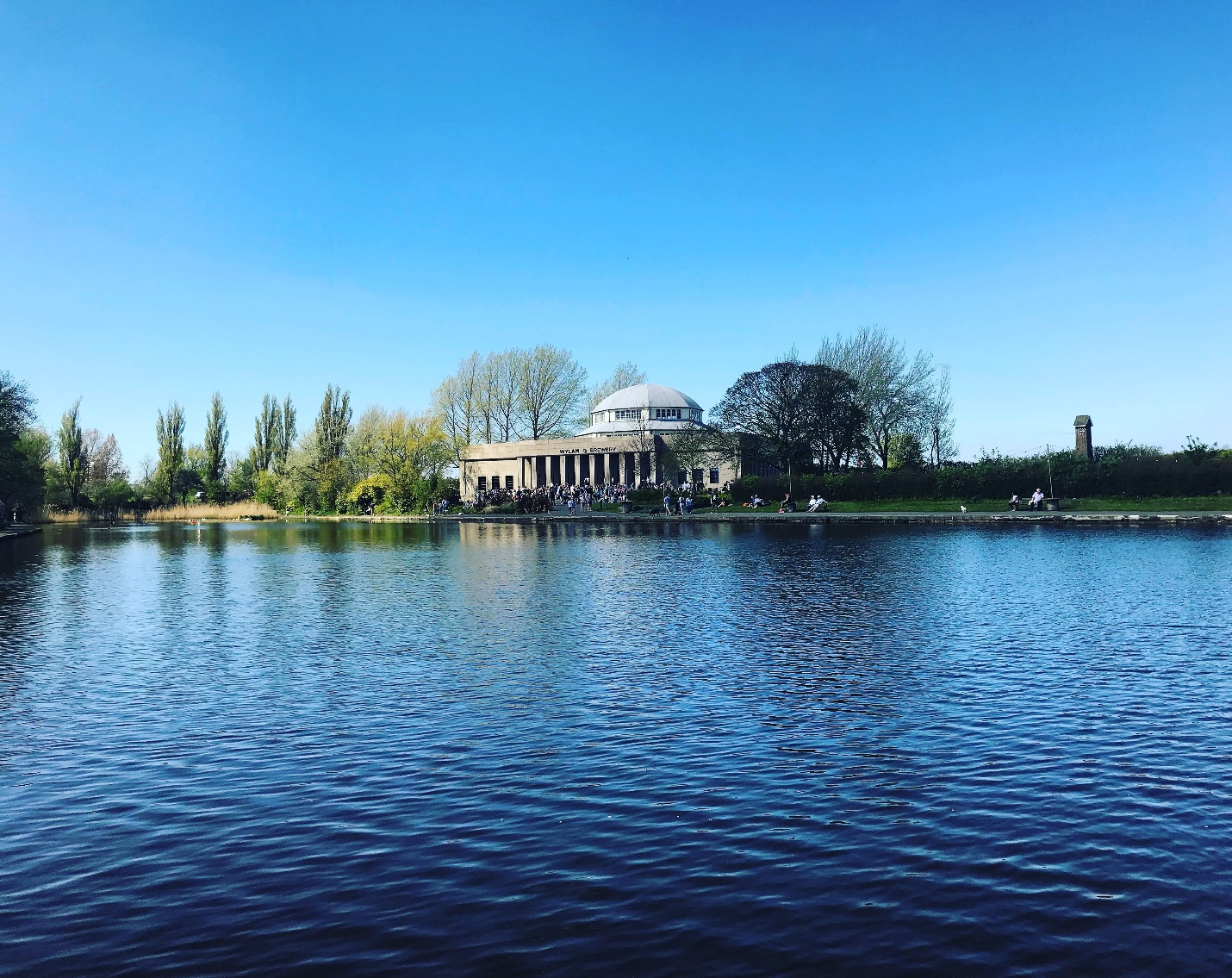 Gaining somewhat of a cult following due to the variety of events it hosts, ranging from 'Battle of the Burger' and 'Celebration of Disco', don't let its name put you off – it isn't the loud, pungent brewery you're probably thinking of. With the dome-topped Grand Hall allowing streams of natural light in shining down on the many ale taps Wylam is locally known for, to the numerous street food vans lining the outer perimeter, not to mention the beautiful moat-like lake that sits just in front of the entrance to the yeasty keep.
Hog's Head Inn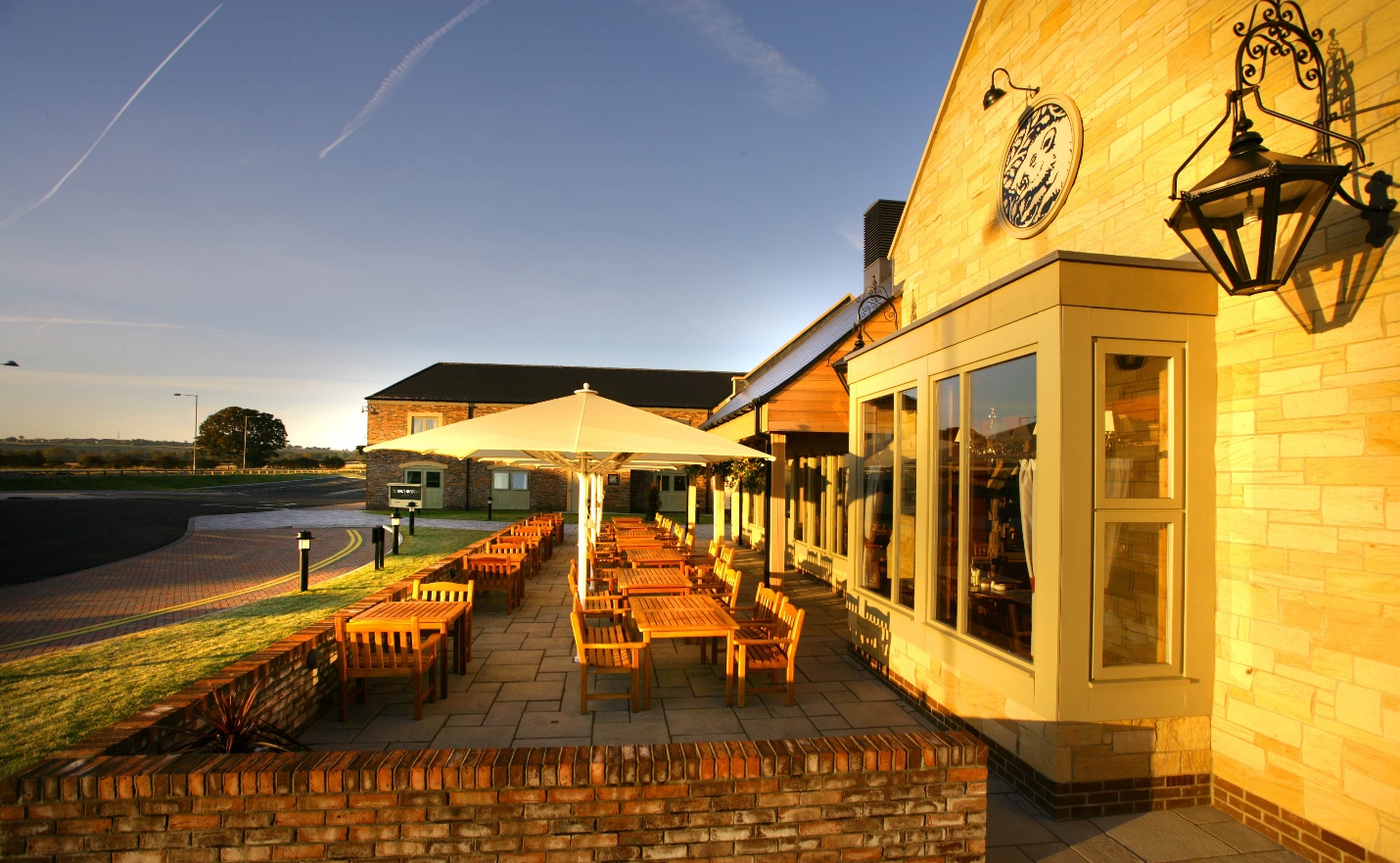 A silver-award winner in the recent North East England Tourism Awards, this Alnwick restaurant appropriately named after the Hogsmeade pub from Harry Potter, is a perfect place to reside whilst you explore everything the town has to offer, including the nearby Alnwick Castle Gardens or the town square. With 53 spacious en-suite bedrooms couples, families and well behaved pooches to explore England's most northern National Park.
Beamish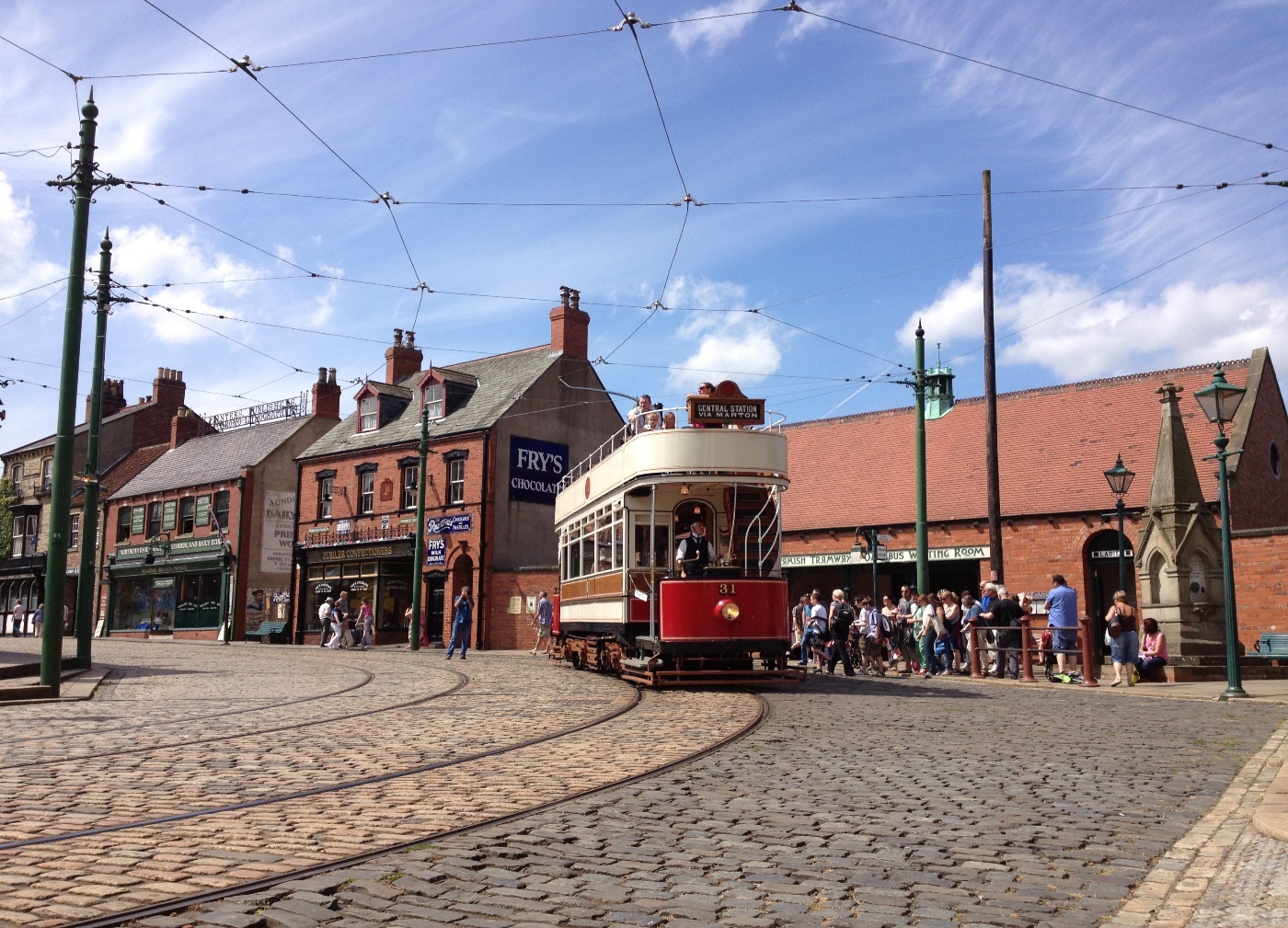 If you're native to the North East then this will require no explaining, but those that aren't, if you want to teleport yourself back to the early 20th century, where times were simple and not a phone in sight, then you and your dog can stroll through one of Britain's most visited open "living museums". A fictional yet functioning town, with a pub, sweet shop and bakery amongst others, visitors and their pets can experience first-hand what life was like in the North East over a hundred years ago.
The Kingslodge Inn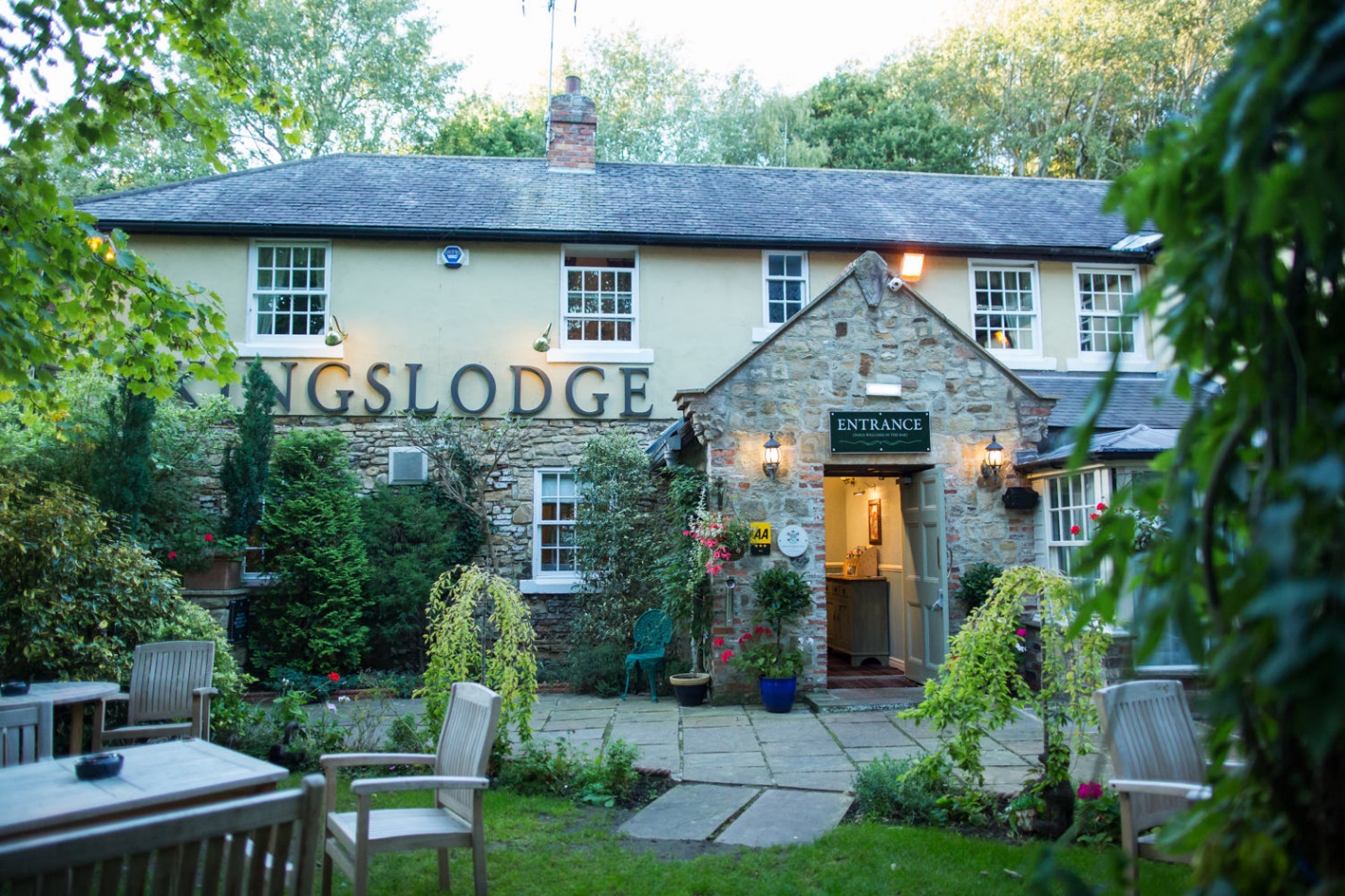 Although nestled in foliage and perked on the outskirts of town, this Durham city pub is still very much within the confines of the flaneur-esque sleepy streets of the city centre. The semi-concealed retreat allows dogs and their owners to saunter back and enjoy a night's rest after a day of exploring the nearby UNESCO World Heritage Site of Durham Cathedral and Castle. Serving up homely but restaurant standard pub grub, with an impressive selection of local ales and wines for the connoisseurs out there.
The Tyne Bar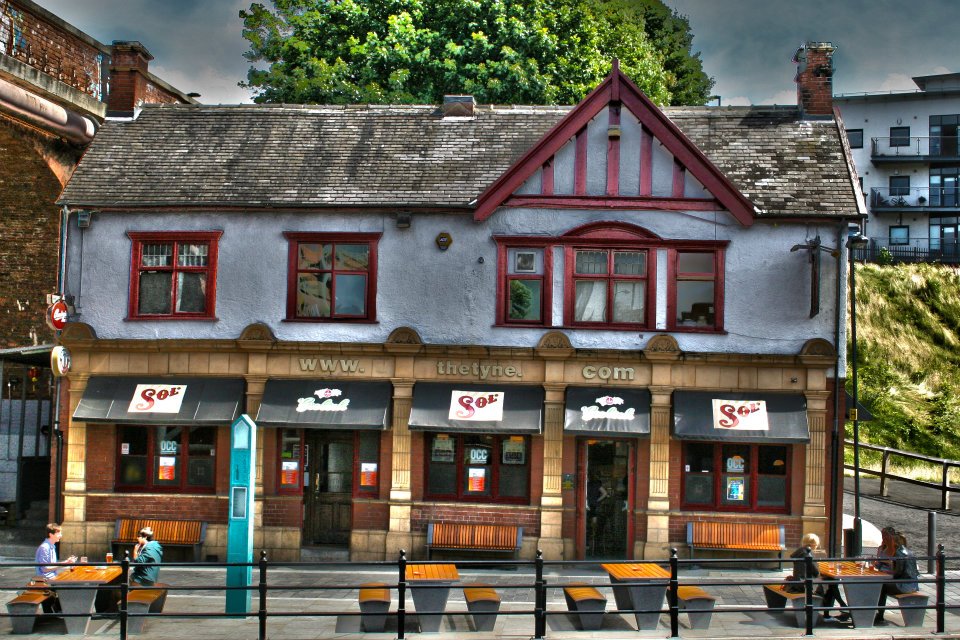 This quayside pub has been the centerpiece of Newcastle's alternative pub scene since the mid 90's, and one of the pioneers of helping to revolutionize the cultural scene of Ouseburn Valley. With an impressive selection of beers, local ales and spirits, it's a great place to sit amongst the laidback atmosphere and watch the sunset over the river with their free live music events on a Friday blasting out from under the bridge.
Top 5 Useful Tips for Using LinkedIn Effectively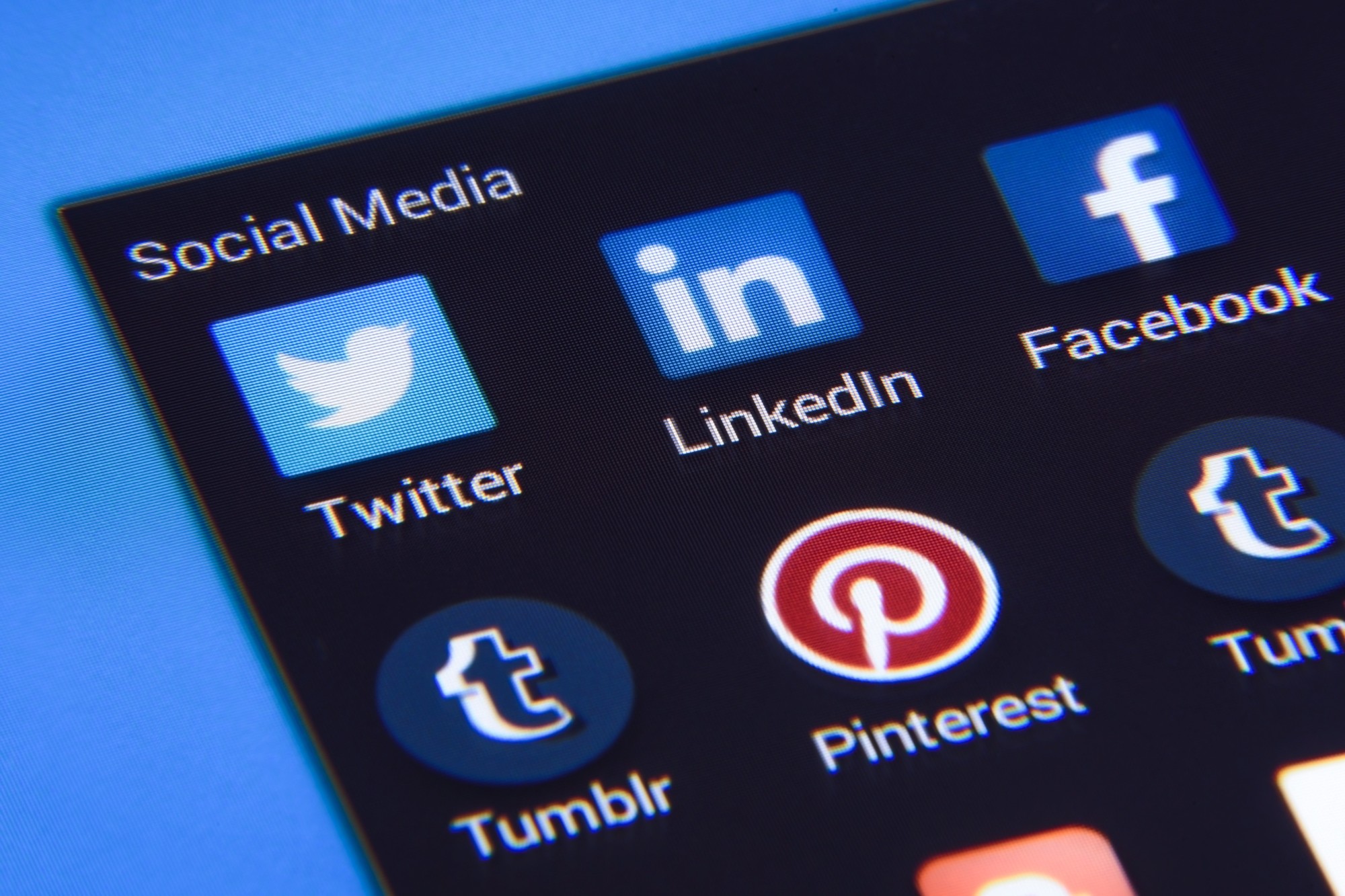 LinkedIn currently has over 660 million users and is the 21st biggest site in the world. Are you using LinkedIn to build your professional network? If not, now is the time to start.
There are lots of benefits of LinkedIn that you can experience when you use it in the correct way. Read on for five tips for using LinkedIn that you can implement today.
What Is LinkedIn?
LinkedIn is a social networking platform, similar to Facebook. The big difference, though, is that it's specifically meant for professionals to connect with one another.
As a member of LinkedIn, you can create an online resume to easily share with others. You can also use LinkedIn to chat with other users, learn about job openings, and even publish articles.
LinkedIn is a great platform for those who are looking for work. It also helps those who want to get in touch with others in their industry to gain clients and foster new business relationships.
LinkedIn Benefits
There are lots of reasons why you might want to use LinkedIn, whether or not you're actively looking for work. The following are some specific benefits that you can enjoy when you include it in your social networking strategy:
Gain Exposure
First, LinkedIn provides you with lots of opportunities for exposure. It allows you to easily start building an online brand and get noticed by the right people. You can also show off your work and share your portfolio with recruiters and others who might want to hire you.
Demonstrate Your Knowledge
You can use LinkedIn to show your network that you are knowledgeable and have a lot of offer those who work in your industry (or in related industries). Through regular posts and long-form articles, there are lots of ways that you can provide insight and make a name for yourself.
Conduct Research
If you're in the process of looking for a job, LinkedIn helps you to conduct research and learn about companies to which you're thinking about applying.
You can connect with people who currently work for those companies and talk to them about their experiences, for example. You can also learn about the people who might be interviewing you for a job to find out things you have in common before you sit down to meet.
Learn About New Job Openings
Of course, LinkedIn can also make you aware of new job openings. Lots of employers publish listings on LinkedIn before sharing them in other places. If you're active on the platform, you can be the first to know about a potential new job and get your resume sent in before the inboxes get flooded.
Tips for Using LinkedIn
Okay, you can see why LinkedIn is an important resource for professionals like yourself. Now, it's time to learn how to use LinkedIn in the proper way. Here are some specific strategies to help you get the most out of it:
1. Keep Your Profile Updated
One of the most important (and basic) things you can do when using LinkedIn is to keep your profile updated. It's going to be hard for you to establish professional connections and make a good impression if your profile is full of outdated information.
Start with a professional headline. It should showcase your current position, as well as the company you work for. It can also include keywords that describe the work you do if you're in the process of searching for a job (writer, coach, trainer, designer, etc.).
Update your location, too. This will help you ensure that, when people reach out to you about potential jobs, those jobs are in your area and accessible to you!
2. Use Professional Photos
On other social media platforms, it's perfectly acceptable to use fun, casual photos of yourself. When you're on LinkedIn, though, it's best to keep it professional. Make sure it's an up-to-date photo, too.
You don't necessarily need a professional headshot for your profile. You should be wearing an outfit that aligns with the work you do, though. Style your hair, apply makeup if you wish, and do everything you can to look neat and well-groomed.
3. Proofread, Proofread, Proofread
Always proofread your posts, as well as any other information you share on your profile. Read over them carefully before hitting the publish button. It'll be hard for you to show potential employers that you're a good fit for the job if your profile is full of typos and grammatical errors, after all.
4. Personalize Invitations to Connect
When you send someone an invitation to connect on LinkedIn, the default message says, "I'd like to add you to my professional network on LinkedIn." That's pretty boring, right?
If you want to make an impression and get noticed, personalize the message to something that is more meaningful and will stand out to the recipient. For example, you could remind them where you met if you've run into them in person previously, or you could mention a post that you both liked from a mutual connection.
5. Create High-Quality Posts
Make sure you're publishing posts on LinkedIn on a regular basis. Regular posting helps you to stay relevant and increases the likelihood that people will notice you.
Not sure what to post? Start by sharing samples of your latest work, or post tips that can benefit others who work in your industry. You can also publish long-form articles that provide a thorough look into a particular topic and give you an opportunity to showcase the depths of your knowledge and experience.
Start Using LinkedIn Today
Now that you know about why to use LinkedIn and how to use it effectively, it's time to put your knowledge to the test. Keep the information discussed above in mind and you'll start experiencing all the benefits that LinkedIn has to offer before you know it.
Do you want to learn more about how you can expand your social media presence and improve your career? If so, check out some of the other employment-related resources on our site today. The Entrepreneurship section is full of helpful articles.