The Ever-Flying Brand: The Wings of Bentley
In August 1919, a car manufacturer that would go on to establish an unmatchable reputation for sheer class was born. Bentley vehicles are rife with a plethora of impressive features and interesting facts however not all of them are well know throughout society. Here, Skoda dealer, Vindis, take a look at the range of unheard-of facts regarding Bentley.
ROI
A small fortune would be somewhat of an understatement — classic Bentley's have been known to reel in a fair price when sold. In July 2004, during Christie's Le Mans Classic Auction, the Works No.2 Bentley Speed Six Tourer, which laid claim to second place at Le Mans in 1930 and won 'The Double Twelve' was sold for £2,784,741. A press release prior to the auction noted, 'no other car has accomplished so much and, most importantly 'No.2' remains in the same conditions since its early racing days in the 1930'.
More than just motoring
We don't all spend the entirety of our time behind the wheel, despite the fact a Bentley does offer us incredible reason to. For this reason, they offer a specialised, one-off kit for their owners to fulfil their hobby — the hobby being falconry, of course. Bentayga falconry by Mulliner is, admittedly, a rather obscure optional extra, but it depicts exactly what Bentley is about — creating a car for their client, catering to their wants and needs during development. The flight master station, which is stowed neatly in the boot space of the Bentley Bentayga, includes a GPS tracking system, binoculars, and hand-crafted leather bird hoods. Don't be concerned if falconry isn't your forte, however. Bentley promise to appease customers by asking to submit their requests, and their bespoke service will attempt to create a package for any lifestyle or hobby.
Champions of the track
The Bentley Boys, as they were known within the sporting world, helped etch Bentley's name into the hall of fame. In 2019, Lewis Hamilton was ranked by Forbes at the world's 13th highest paid sports star, however, the Bentley Boys, which featured Capt. Woolf Barnato, J.D Benjafield, Tim Birkin, S.C.H Davis, Glen Kidston, John Duff, and Jack and Clive Dunfee, were unpaid. These men had a true passion for racing, moreover, racing Bentleys. Their relationship with the brand, which led to five Le Mans victories in eight years, was apparent. It was often the young men exhilarating attitude which helped both them, and Bentley, gain an outstanding reputation.
Party lovers
En route back to London, the Bentley Boys, were in party mode. They had just achieved their first Le Mans victory, and they were the only British team competing in the Pays de la Loire. The boys were, of course, in a mood to celebrate. Alongside being the only British team surrounded by French and Germans, this was only the second endurance event these men had competed in. So, when they landed back in Mayfair, trophy in tow, they were irritated by the fact the bar had been left, well, dry — with the exception of Calvados and Dubonnet.
The Bentley Cocktail
Requires
1 and a half ounces of Calvados or Apple Brandy
1 and a half ounces of Dubonnet Rouge
1 lemon twist – garnish
Grab a glass, pop some ice in. Over the ice, pour Calvados and Dubonnet and strain into a chilled cocktail glass. Garnish and enjoy, just like a Bentley Boy!
Cars that stand the test of time
Build quality isn't the same as it was in the past. For Bentley, however, that statement is very different. The manufacturer's overarching commitment is to quality engineering. Considering 80 per cent of all Bentleys ever built are still on the roads today, it appears they are doing a rather good job. Also, despite the fact the brand may hold connotations of heavy fuel consumption and a lack of concern for sustainability, CO2 levels across the fleet have been driven down by 30 per cent in recent times.
The badge of excellence
The badge of a Bentley is undoubtedly one of is most recognisable features. Back, when the company was gaining traction in the early 1920s, founder W.O. Bentley called upon the help of close friend and designer, Crosby, to establish a badge that could not be fraudulently reproduced. Therefore, he requested one which featured asymmetric downward aiming feathers. Although 'wings' were a popular choice for many car manufacturers when establishing a badge during this era, rumour has it, Bentley's logo was designed to represent W.O.'s background as an aeronautical engineer during the Great War.
Existing as one of the most distinguished cars manufactures to have ever graced our roads, we for one are excited for the next hundred years of Bentley.
Top 5 Useful Tips for Using LinkedIn Effectively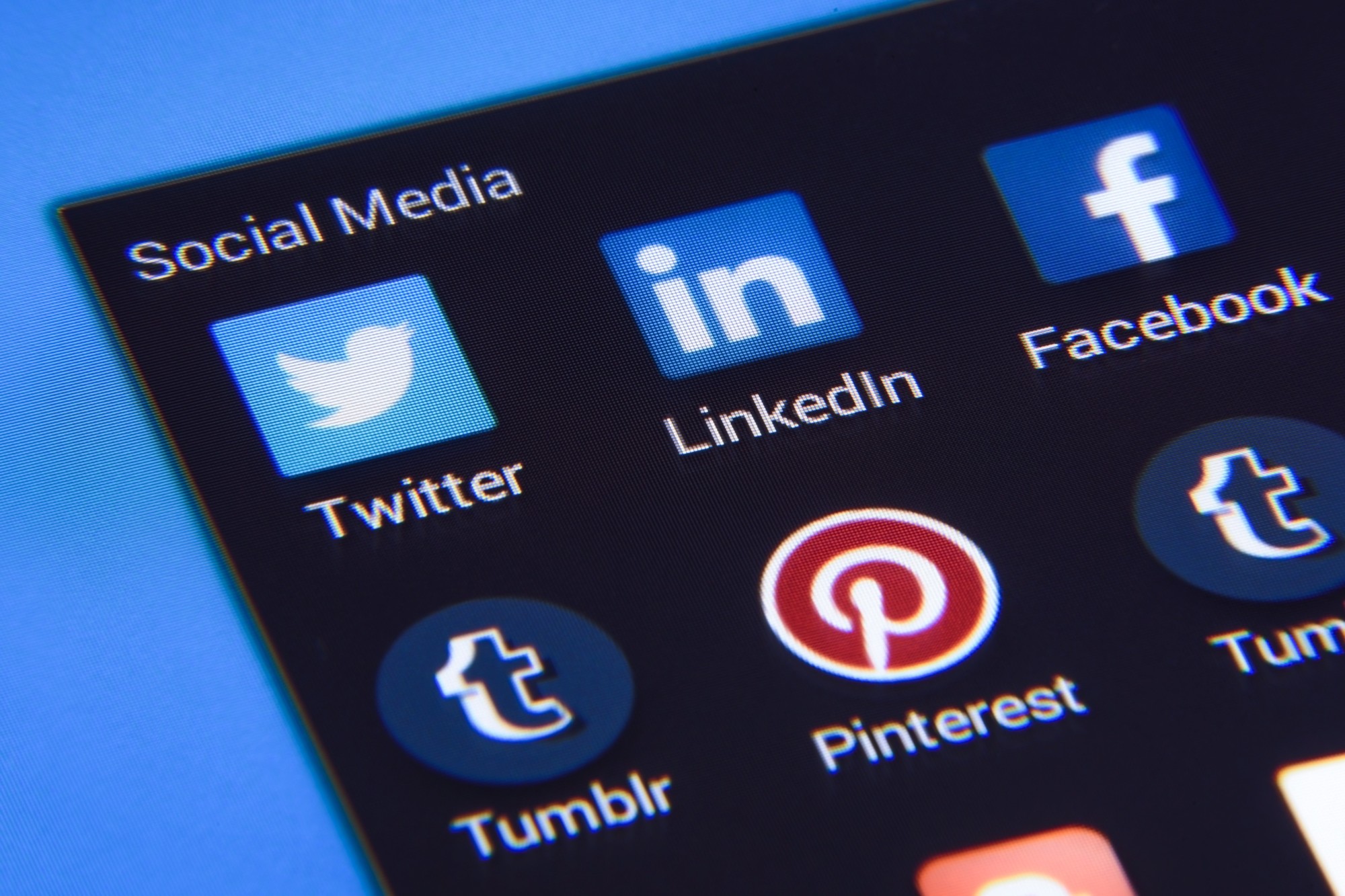 LinkedIn currently has over 660 million users and is the 21st biggest site in the world. Are you using LinkedIn to build your professional network? If not, now is the time to start.
There are lots of benefits of LinkedIn that you can experience when you use it in the correct way. Read on for five tips for using LinkedIn that you can implement today.
What Is LinkedIn?
LinkedIn is a social networking platform, similar to Facebook. The big difference, though, is that it's specifically meant for professionals to connect with one another.
As a member of LinkedIn, you can create an online resume to easily share with others. You can also use LinkedIn to chat with other users, learn about job openings, and even publish articles.
LinkedIn is a great platform for those who are looking for work. It also helps those who want to get in touch with others in their industry to gain clients and foster new business relationships.
LinkedIn Benefits
There are lots of reasons why you might want to use LinkedIn, whether or not you're actively looking for work. The following are some specific benefits that you can enjoy when you include it in your social networking strategy:
Gain Exposure
First, LinkedIn provides you with lots of opportunities for exposure. It allows you to easily start building an online brand and get noticed by the right people. You can also show off your work and share your portfolio with recruiters and others who might want to hire you.
Demonstrate Your Knowledge
You can use LinkedIn to show your network that you are knowledgeable and have a lot of offer those who work in your industry (or in related industries). Through regular posts and long-form articles, there are lots of ways that you can provide insight and make a name for yourself.
Conduct Research
If you're in the process of looking for a job, LinkedIn helps you to conduct research and learn about companies to which you're thinking about applying.
You can connect with people who currently work for those companies and talk to them about their experiences, for example. You can also learn about the people who might be interviewing you for a job to find out things you have in common before you sit down to meet.
Learn About New Job Openings
Of course, LinkedIn can also make you aware of new job openings. Lots of employers publish listings on LinkedIn before sharing them in other places. If you're active on the platform, you can be the first to know about a potential new job and get your resume sent in before the inboxes get flooded.
Tips for Using LinkedIn
Okay, you can see why LinkedIn is an important resource for professionals like yourself. Now, it's time to learn how to use LinkedIn in the proper way. Here are some specific strategies to help you get the most out of it:
1. Keep Your Profile Updated
One of the most important (and basic) things you can do when using LinkedIn is to keep your profile updated. It's going to be hard for you to establish professional connections and make a good impression if your profile is full of outdated information.
Start with a professional headline. It should showcase your current position, as well as the company you work for. It can also include keywords that describe the work you do if you're in the process of searching for a job (writer, coach, trainer, designer, etc.).
Update your location, too. This will help you ensure that, when people reach out to you about potential jobs, those jobs are in your area and accessible to you!
2. Use Professional Photos
On other social media platforms, it's perfectly acceptable to use fun, casual photos of yourself. When you're on LinkedIn, though, it's best to keep it professional. Make sure it's an up-to-date photo, too.
You don't necessarily need a professional headshot for your profile. You should be wearing an outfit that aligns with the work you do, though. Style your hair, apply makeup if you wish, and do everything you can to look neat and well-groomed.
3. Proofread, Proofread, Proofread
Always proofread your posts, as well as any other information you share on your profile. Read over them carefully before hitting the publish button. It'll be hard for you to show potential employers that you're a good fit for the job if your profile is full of typos and grammatical errors, after all.
4. Personalize Invitations to Connect
When you send someone an invitation to connect on LinkedIn, the default message says, "I'd like to add you to my professional network on LinkedIn." That's pretty boring, right?
If you want to make an impression and get noticed, personalize the message to something that is more meaningful and will stand out to the recipient. For example, you could remind them where you met if you've run into them in person previously, or you could mention a post that you both liked from a mutual connection.
5. Create High-Quality Posts
Make sure you're publishing posts on LinkedIn on a regular basis. Regular posting helps you to stay relevant and increases the likelihood that people will notice you.
Not sure what to post? Start by sharing samples of your latest work, or post tips that can benefit others who work in your industry. You can also publish long-form articles that provide a thorough look into a particular topic and give you an opportunity to showcase the depths of your knowledge and experience.
Start Using LinkedIn Today
Now that you know about why to use LinkedIn and how to use it effectively, it's time to put your knowledge to the test. Keep the information discussed above in mind and you'll start experiencing all the benefits that LinkedIn has to offer before you know it.
Do you want to learn more about how you can expand your social media presence and improve your career? If so, check out some of the other employment-related resources on our site today. The Entrepreneurship section is full of helpful articles.