The Hidden Palm Oil in Your Shopping List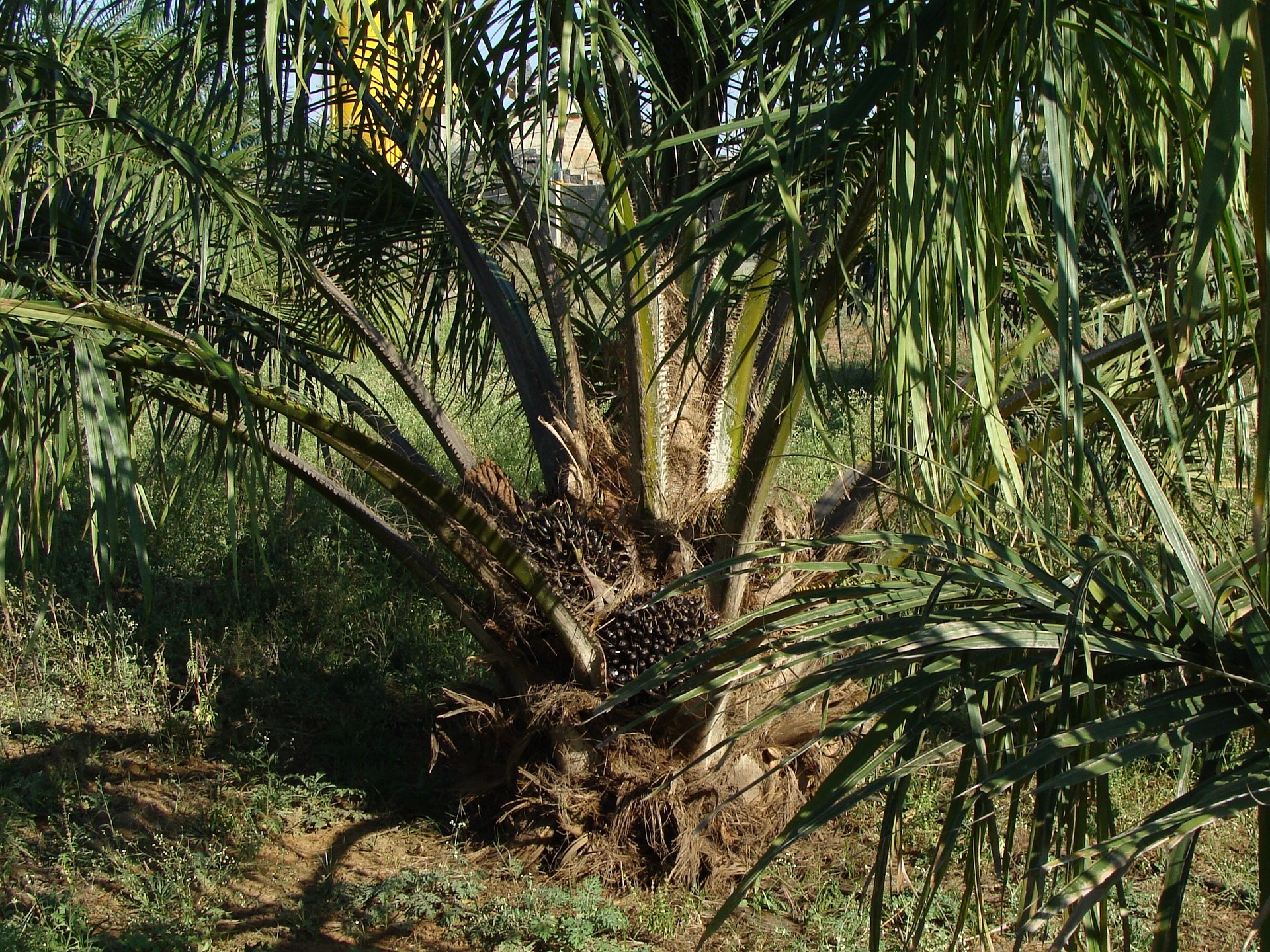 The problem of palm oil has been a been in the news on and off for a number of years. As part of our worldwide campaign against climate change, one of the issues is how our attention seems to lock on to only a handful of problems at any one time — one month will see us all rallying behind carbon emissions, then the next month, we're all focused on avoiding plastic straws. But to make any real change, we must keep giving previously raised issues the same level of dedication as those that hit the headlines.
With this in mind, garden bark supplier Compost Direct is heading back to the issue of palm oil to see whether or not the situation has improved over the years.
What palm oil is
The vegetable oil 'palm oil' is found in the aptly named palm oil trees. The oil these trees produces is a fantastic product: it's a healthier alternative to many other oils, aids with lathering in soaps, and holds colours in cosmetic items well while helping with a smooth application. It can enhance the texture of doughs, conditions hair, free from trans fats, makes chocolate look shiny, gives baked goods a creamy taste, removes dirt and oil, and relatively inexpensive.
Despite it being a high source of saturated fats, it's clear to see why the many benefits of palm oil make it useful across the board. Sadly, as with most things, human demand is so much higher than the planet can naturally produce and replenish.
Why does it have a bad reputation then?
The palm oil itself isn't the problem. The problem is mainly with the method of procurement, which can be highly destructive.
The oil is harvested from the fruit collected from the tree. These trees live for around 30 years, but they grow to considerable heights. If the trees become too tall, the fruit is more difficult to collect. So, the trees are cut down to make room for more trees.
As the product is so useful, the demand is incredibly high. It's higher than the amount of oil the world's palm oil trees can produce. According to the Guardian, India, China, and Indonesia's demand for palm oil alone totals 40% of global palm oil consumptions. To meet this lucrative consumer demand, rainforests are cut down to plant the more profitable palm oil trees in their place. These rainforests are home to so many animals and delicate ecosystems. Essentially, we are replacing trees that benefit animals for trees that benefit humans. The impact has been devasting for orangutans in particular, with an estimated 100,000 deaths of the primate caused by deforestation over the last 16 years. On top of that, the burning of these rainforests is said to have contributed to the high levels of pollution witnessed in parts of Asia.
Products that use palm oil
The oil is used in so many different products, from margarines to cleaning products. It is also difficult to avoid products with palm oil in, as many products do not explicitly state their palm oil content — the ingredient has so many different names and derivatives that can be listed instead as a means to cloak its use. Some products will, however, list that they are "RSPO", which means their palm oils have come from certified sustainable palm oil sources as certified by the Roundtable on Sustainable Palm Oils. However, there has been some criticism of the RSPO due to their lack of clarity regarding clearing rainforests to grow more palm oil trees.
A small shopping-list study
How we conducted the mini-study
We decided to look at what's on the shelves today. We're putting together a small example shopping list from Which's top rated online supermarket of 2018, Iceland. We've selected two 'best seller' products from each of Iceland's 'popular categories': Frozen, Fresh, Food Cupboard, Household, Drinks, and Bakery*.
Then, we looked for palm oil in the products. Initially, we checked the ingredients list provided for each product (either on Iceland's website or on the brand's website) for any clear indication of palm oil. We included the terms 'palm fat', 'vegetable oil (palm)' and obvious variants. We then checked through the ingredients lists and compared it to the 426 alternative palm oil names listed by Palm Oil Investigations. In these instances, upon one alternative name being spotted in the ingredients list of a product, we marked the product as potentially containing palm oil, as these ingredients could come from other sources.
| | | | |
| --- | --- | --- | --- |
| Product | Palm oil clearly listed in ingredients? | Palm oil referred to by a different name in ingredient? | Result |
| Frozen: Iceland 60 Crispy Chicken Dippers | No | No | Contains no palm oil** |
| Frozen: Chicago Town 2 Deep Dish Pepperoni Pizzas | No | No | Contains no palm oil** |
| Chilled: Utterly Butterly Spread | Yes | No | Contains palm oil** |
| Chilled: Rustlers Flame Grilled Cheese Burger | No | No | Contains no palm oil** |
| Food Cupboard: Kinder Bueno Milk and Hazelnut | Yes | No | Contains palm oil** |
| Food Cupboard: Pot Noodle Chicken & Mushroom | Yes | No | Contains palm oil** |
| Household: Peril Non Bio Washing Liquid | No | Contains Sodium Laureth Sulfate and Sodium Lauryl Sulfate | Ingredients potentially derived from palm |
| Household: Surf Tropical Lily Washing Powder | No | No | Contains no palm oil** |
| Drinks: Galaxy Instant Hot Chocolate | Yes | Contains palm fat | Contains palm oil** |
| Drinks: Pepsi Max | No | No | Contains no palm oil** |
| Bakery: Warburtons Toastie Thick Sliced Soft White Bread | Yes | Contains sustainable palm oil | Contains palm oil** |
| Bakery: Iceland Thick Tiger Bloomer Bread | No | No | Contains no palm oil** |
Cosmetics
For cosmetics, we went to Superdrug as Iceland doesn't stock them. Again, we used the ingredients lists available on the product page of Superdrug, or consulted the brand's own page if needed.
| | | | |
| --- | --- | --- | --- |
| Product | Palm oil clearly listed in ingredients? | Palm oil referred to by a different name in ingredient? | Result |
| Face: NYX Professional Makeup Can't Stop Won't Stop Foundation – Light Ivory | No | Contains Caprylyl Glycol | Ingredients potentially derived from palm |
| Face: NYX Professional Makeup Can't Stop Won't Stop Concealer – Neutral Buff | No | Contains Ethylhexylglycerin | Ingredients potentially derived from palm |
| Lip: Revolution Rose Gold Lipstick Chauffeur | No | Contains Ethylhexyl Palmitate | Contains palm oil** |
| Lip: Nyx Professional Makeup Candy Stick Lip – Birthday Sprinkles | No | Contains Glycerin | Ingredients potentially derived from palm |
| Eyes: MUA Eyeshadow Palette – Elysium | No | No | Contains no palm oil** |
| Eyes: Max Factor Rise & Shine Mascara Black | No | Contains glycerol | Ingredients potentially derived from palm |
| Washing & Bathing: Palmolive Gourmet Vanilla Pleasure Shower Gel Cream | No | Contains Cocamidopropyl Betaine | Ingredients potentially derived from palm |
| Washing & Bathing: Imperial Leather Cosmic Unicorn Shower Gel | No | Contains Sodium Laureth Sulfate | Ingredients potentially derived from palm |
| Shampoo: TRESemme Moisture Rich Luxurious Moisture Shampoo | No | Contains Sodium Laureth Sulfate | Ingredients potentially derived from palm |
| Shampoo: Herbal Essences Bio:Renew Shampoo Argan Oil of Morocco | No | Contains Sodium Laureth Sulfate | Ingredients potentially derived from palm |
*As of 4th March 2019
**According to ingredient list research — potentially used under another name.
Conclusions
Our shopping list contained 22 items in total. Seven items did not appear to contain any form of palm oil. 15 items in total either contained or potentially contained palm oil-based ingredients. That's a whopping 68% of our example shopping list that could rely on palm oil.
Clearly, palm oil is still rampant on our shop shelves, so the demand is still high enough to see waves of deforestation. Even if you're seeking to live a greener, healthier life, it's easy to get caught out by the numerous different names for palm oil as an ingredient. In order to truly help with the planet's health, we must remember to be vigilant across all areas of climate change contributors, from plastic in the sea to deforestation, and not just whatever the current environmental trend is today. It's an ongoing change we all need to be a part of in order to see success.
Sources:
https://www.theguardian.com/news/2019/feb/19/palm-oil-ingredient-biscuits-shampoo-environmental
https://www.worldwildlife.org/pages/which-everyday-products-contain-palm-oil
https://www.which.co.uk/news/2018/02/the-best-and-worst-supermarkets-of-2018/
https://www.barrym.com/product/Lip-Oils
https://www.palmoilinvestigations.org/names-for-palm-oil.html
https://www.unilever.co.uk/wiop/products/persil/persil-non-bio-laundry-liquid.html
https://www.revolutionbeauty.com/en/gb/Revolution-Rose-Gold-Lipstick—Chauffeur/m-1557.aspx
https://www.nyxcosmetics.co.uk/
https://www.independent.co.uk/life-style/palm-oil-health-impact-environment-animals-deforestation-heart-a8505521.html
https://www.rainforest-rescue.org/topics/palm-oil/questions-and-answers#start
Top 5 Useful Tips for Using LinkedIn Effectively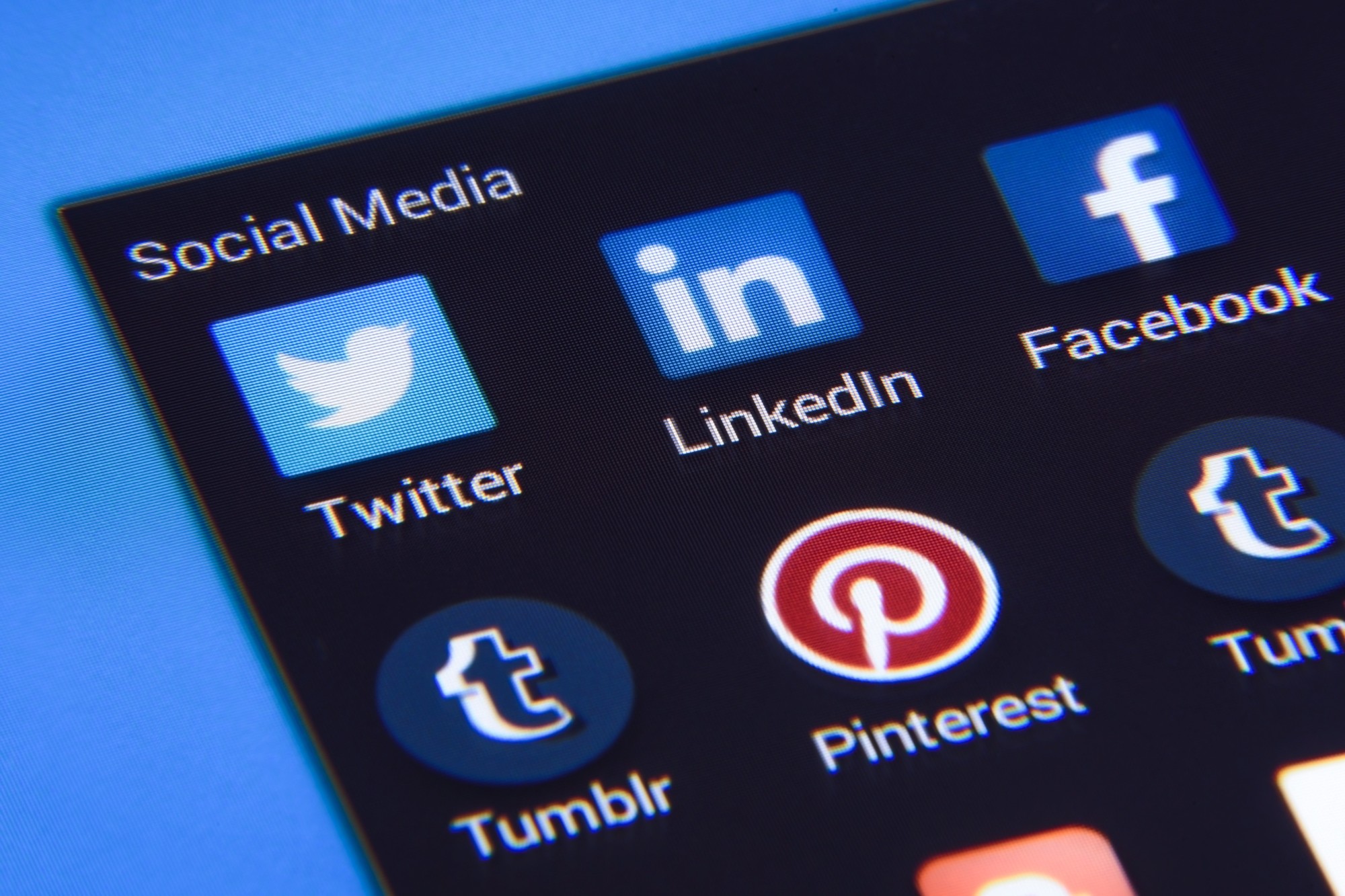 LinkedIn currently has over 660 million users and is the 21st biggest site in the world. Are you using LinkedIn to build your professional network? If not, now is the time to start.
There are lots of benefits of LinkedIn that you can experience when you use it in the correct way. Read on for five tips for using LinkedIn that you can implement today.
What Is LinkedIn?
LinkedIn is a social networking platform, similar to Facebook. The big difference, though, is that it's specifically meant for professionals to connect with one another.
As a member of LinkedIn, you can create an online resume to easily share with others. You can also use LinkedIn to chat with other users, learn about job openings, and even publish articles.
LinkedIn is a great platform for those who are looking for work. It also helps those who want to get in touch with others in their industry to gain clients and foster new business relationships.
LinkedIn Benefits
There are lots of reasons why you might want to use LinkedIn, whether or not you're actively looking for work. The following are some specific benefits that you can enjoy when you include it in your social networking strategy:
Gain Exposure
First, LinkedIn provides you with lots of opportunities for exposure. It allows you to easily start building an online brand and get noticed by the right people. You can also show off your work and share your portfolio with recruiters and others who might want to hire you.
Demonstrate Your Knowledge
You can use LinkedIn to show your network that you are knowledgeable and have a lot of offer those who work in your industry (or in related industries). Through regular posts and long-form articles, there are lots of ways that you can provide insight and make a name for yourself.
Conduct Research
If you're in the process of looking for a job, LinkedIn helps you to conduct research and learn about companies to which you're thinking about applying.
You can connect with people who currently work for those companies and talk to them about their experiences, for example. You can also learn about the people who might be interviewing you for a job to find out things you have in common before you sit down to meet.
Learn About New Job Openings
Of course, LinkedIn can also make you aware of new job openings. Lots of employers publish listings on LinkedIn before sharing them in other places. If you're active on the platform, you can be the first to know about a potential new job and get your resume sent in before the inboxes get flooded.
Tips for Using LinkedIn
Okay, you can see why LinkedIn is an important resource for professionals like yourself. Now, it's time to learn how to use LinkedIn in the proper way. Here are some specific strategies to help you get the most out of it:
1. Keep Your Profile Updated
One of the most important (and basic) things you can do when using LinkedIn is to keep your profile updated. It's going to be hard for you to establish professional connections and make a good impression if your profile is full of outdated information.
Start with a professional headline. It should showcase your current position, as well as the company you work for. It can also include keywords that describe the work you do if you're in the process of searching for a job (writer, coach, trainer, designer, etc.).
Update your location, too. This will help you ensure that, when people reach out to you about potential jobs, those jobs are in your area and accessible to you!
2. Use Professional Photos
On other social media platforms, it's perfectly acceptable to use fun, casual photos of yourself. When you're on LinkedIn, though, it's best to keep it professional. Make sure it's an up-to-date photo, too.
You don't necessarily need a professional headshot for your profile. You should be wearing an outfit that aligns with the work you do, though. Style your hair, apply makeup if you wish, and do everything you can to look neat and well-groomed.
3. Proofread, Proofread, Proofread
Always proofread your posts, as well as any other information you share on your profile. Read over them carefully before hitting the publish button. It'll be hard for you to show potential employers that you're a good fit for the job if your profile is full of typos and grammatical errors, after all.
4. Personalize Invitations to Connect
When you send someone an invitation to connect on LinkedIn, the default message says, "I'd like to add you to my professional network on LinkedIn." That's pretty boring, right?
If you want to make an impression and get noticed, personalize the message to something that is more meaningful and will stand out to the recipient. For example, you could remind them where you met if you've run into them in person previously, or you could mention a post that you both liked from a mutual connection.
5. Create High-Quality Posts
Make sure you're publishing posts on LinkedIn on a regular basis. Regular posting helps you to stay relevant and increases the likelihood that people will notice you.
Not sure what to post? Start by sharing samples of your latest work, or post tips that can benefit others who work in your industry. You can also publish long-form articles that provide a thorough look into a particular topic and give you an opportunity to showcase the depths of your knowledge and experience.
Start Using LinkedIn Today
Now that you know about why to use LinkedIn and how to use it effectively, it's time to put your knowledge to the test. Keep the information discussed above in mind and you'll start experiencing all the benefits that LinkedIn has to offer before you know it.
Do you want to learn more about how you can expand your social media presence and improve your career? If so, check out some of the other employment-related resources on our site today. The Entrepreneurship section is full of helpful articles.