The rise of copycat weddings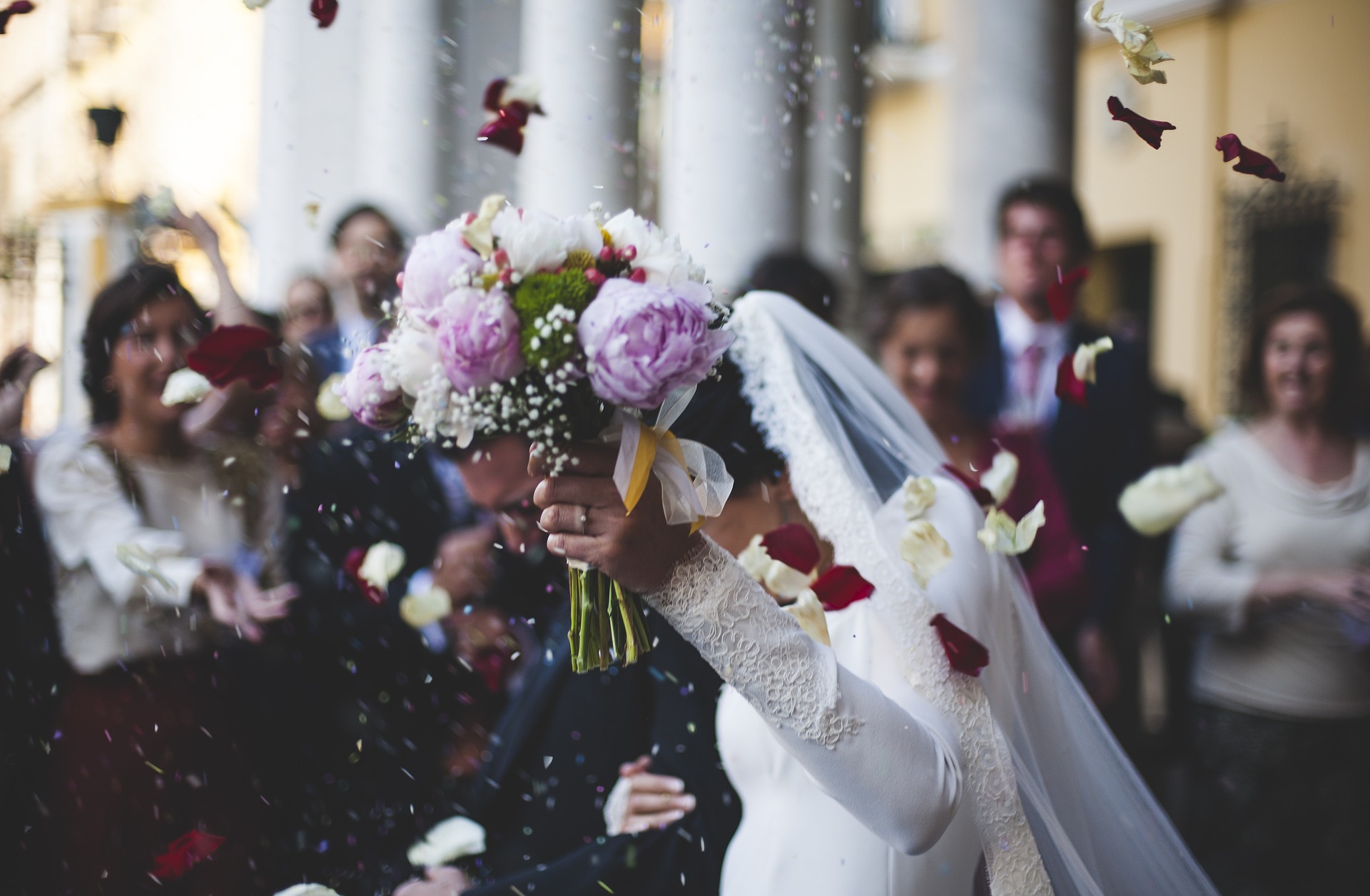 Since her wedding to Prince Harry, Meghan Markle has influenced the wedding industry considerably. Google data shows that searches for dresses with a 'bateau neckline' are up 104% since the ceremony and you can now purchase a replica at a much more budget-friendly price. If you're set to celebrate your own ceremony very soon, we've assembled five of the most popular copycat wedding items!
Luxury engagement ring: Beyonce Knowles and Shawn Carter (Jay-Z)
Unless your name is Jay-Z picking out an engagement ring for your partner can be a terrifying prospect! Before proposing to Beyoncé Knowles, he picked a stunning Lorraine Schwartz 18 carat platinum ring with a price tag of $5 million. If you're looking to convey the same luxury look for a split shank band, and in terms of style emerald cut, or bespoke diamond rings are the best bet.
While not all of us can stretch our budgets enough to accommodate such aggrandized features, there are a few alternative ways to recreate this, and it will look just as gorgeous in your pictures. Flower specialist from lamouretfleurs suggests considering adding some flower lined arches made of real roses or look at lining the walls of your venue with some paper flower creations, for a quirkier, less pricy option.
Dress #2: Meghan Markle and Prince Harry
Meghan Markle's second wedding gown was so stunning, that many have argued it stole the spotlight from the original! Meghan changed in to an uber chic halter neck dress designed by Stella McCartney, a fitted floor length piece fit for the radiant princess. Shortly afterwards, the ecommerce fashion retailer ASOS unveiled a dress which captures the same understated elegance, with a more payday friendly price tag of £120. Surprisingly, the actual dress is available to buy online, a rarity when it comes to garments designed for an event with the gravity of a royal wedding; but if the £3,500 checkout total is over budget, then rest assured that you'll find some dupes which are outstandingly close to the real deal.
Diamond earrings: Meghan Markle and Prince Harry
Diamond earrings are a simple and classy edition to any bridal wedding attire. When the royal couple tied the knot back in 2018, The Duchess of Sussex wore the stunning yet simplistic Cartier 18 karat white gold and diamond galanterie stud earrings, and they complemented the timeless elegance of her fitted gown. The earrings were a perfect statement in line with her overall wedding day look, understated and simply ethereal. If you're still in awe of these beauties, then head to the online retailer Etsy where you'll find an extraordinarily similar pair for around £17 — a notable saving when compared to the Cartier price tag of $16,500 (£13,500).
Wall of flowers: Kim Kardashian-West and Kanye West
If you love a good Instagram wedding, Kim Kardashian West should be your number one inspiration. A statement backdrop could be the way to go, taking some inspiration from the music mogul Kanye West and businesswoman Kim Kardashian West. The couple marked their first moments of married life by posing in front of a decadent wall of flowers, and the delicate toned blooms added to the ethereal ambience of their special day. While not all of us can stretch our budgets enough to accommodate such aggrandized features, there's a few alternative ways to recreate this, and it will look just as gorgeous in your pictures. Consider adding some flower lined arches or look at lining the walls of your venue with some paper flower creations, for a quirkier, less pricy option. Many wedding venues in Cumbria and the Lake District come with a spectacular natural back-drop already, so you could consider holding your wedding in an area of natural beauty to produce similar effects.
Upside-down cake: Kaley Cuoco and Ryan Sweeting
Kayley Cuoco from 'The Big Bang Theory' had one of the most unforgettable wedding cakes. The tiers were assembled upside down, finished with an extravagant chandelier suspended on top. While most bakers might not want to brave such a daring design, The Butter End Cakery took Kayley's cake dreams and made them into a reality. Want to give your own wedding cake an a-list makeover? Ask your baker to let their creativity run wild with suspended tiers which can wrap around your wedding cake, adding a unique touch.
Top 5 Useful Tips for Using LinkedIn Effectively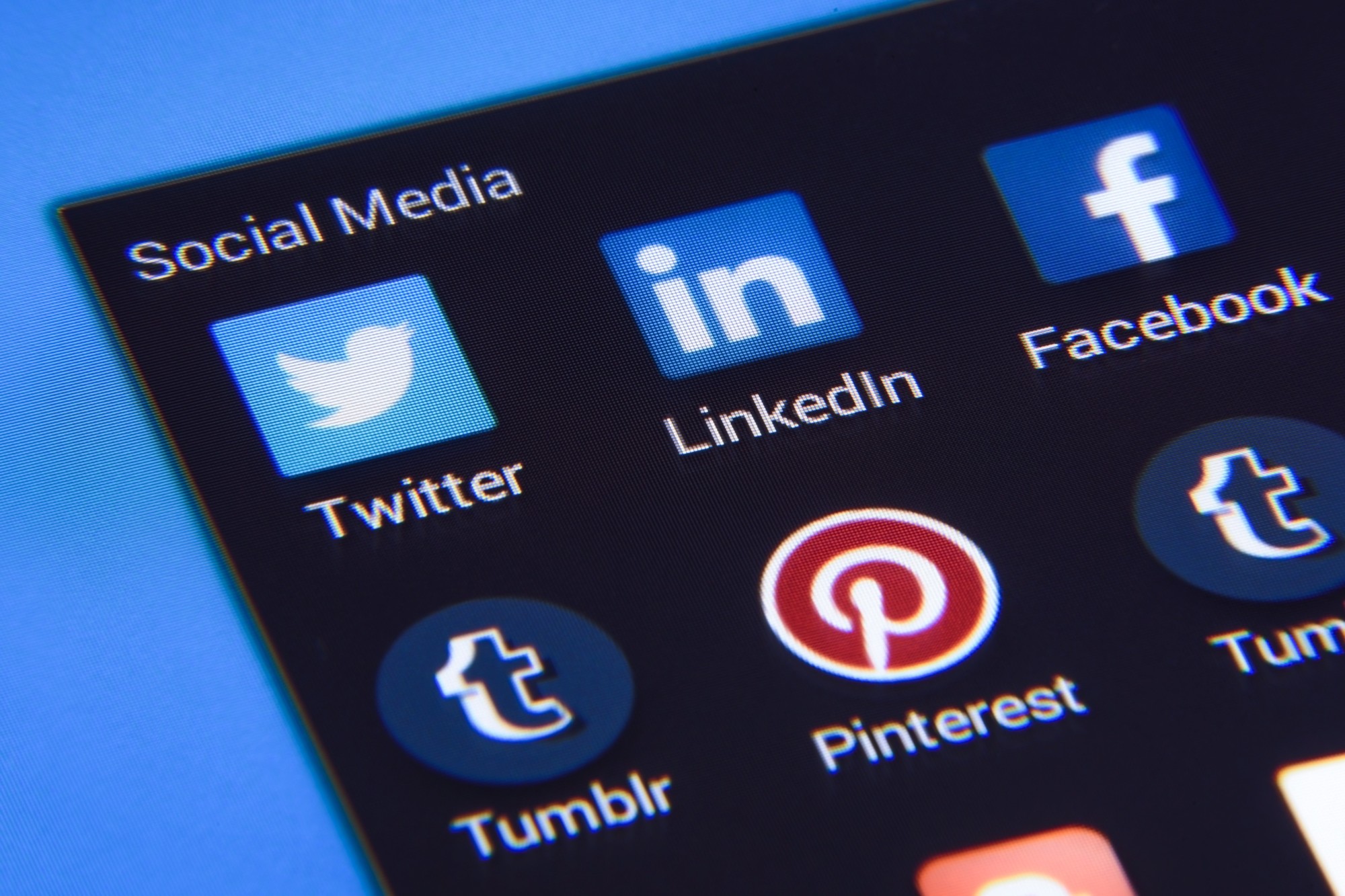 LinkedIn currently has over 660 million users and is the 21st biggest site in the world. Are you using LinkedIn to build your professional network? If not, now is the time to start.
There are lots of benefits of LinkedIn that you can experience when you use it in the correct way. Read on for five tips for using LinkedIn that you can implement today.
What Is LinkedIn?
LinkedIn is a social networking platform, similar to Facebook. The big difference, though, is that it's specifically meant for professionals to connect with one another.
As a member of LinkedIn, you can create an online resume to easily share with others. You can also use LinkedIn to chat with other users, learn about job openings, and even publish articles.
LinkedIn is a great platform for those who are looking for work. It also helps those who want to get in touch with others in their industry to gain clients and foster new business relationships.
LinkedIn Benefits
There are lots of reasons why you might want to use LinkedIn, whether or not you're actively looking for work. The following are some specific benefits that you can enjoy when you include it in your social networking strategy:
Gain Exposure
First, LinkedIn provides you with lots of opportunities for exposure. It allows you to easily start building an online brand and get noticed by the right people. You can also show off your work and share your portfolio with recruiters and others who might want to hire you.
Demonstrate Your Knowledge
You can use LinkedIn to show your network that you are knowledgeable and have a lot of offer those who work in your industry (or in related industries). Through regular posts and long-form articles, there are lots of ways that you can provide insight and make a name for yourself.
Conduct Research
If you're in the process of looking for a job, LinkedIn helps you to conduct research and learn about companies to which you're thinking about applying.
You can connect with people who currently work for those companies and talk to them about their experiences, for example. You can also learn about the people who might be interviewing you for a job to find out things you have in common before you sit down to meet.
Learn About New Job Openings
Of course, LinkedIn can also make you aware of new job openings. Lots of employers publish listings on LinkedIn before sharing them in other places. If you're active on the platform, you can be the first to know about a potential new job and get your resume sent in before the inboxes get flooded.
Tips for Using LinkedIn
Okay, you can see why LinkedIn is an important resource for professionals like yourself. Now, it's time to learn how to use LinkedIn in the proper way. Here are some specific strategies to help you get the most out of it:
1. Keep Your Profile Updated
One of the most important (and basic) things you can do when using LinkedIn is to keep your profile updated. It's going to be hard for you to establish professional connections and make a good impression if your profile is full of outdated information.
Start with a professional headline. It should showcase your current position, as well as the company you work for. It can also include keywords that describe the work you do if you're in the process of searching for a job (writer, coach, trainer, designer, etc.).
Update your location, too. This will help you ensure that, when people reach out to you about potential jobs, those jobs are in your area and accessible to you!
2. Use Professional Photos
On other social media platforms, it's perfectly acceptable to use fun, casual photos of yourself. When you're on LinkedIn, though, it's best to keep it professional. Make sure it's an up-to-date photo, too.
You don't necessarily need a professional headshot for your profile. You should be wearing an outfit that aligns with the work you do, though. Style your hair, apply makeup if you wish, and do everything you can to look neat and well-groomed.
3. Proofread, Proofread, Proofread
Always proofread your posts, as well as any other information you share on your profile. Read over them carefully before hitting the publish button. It'll be hard for you to show potential employers that you're a good fit for the job if your profile is full of typos and grammatical errors, after all.
4. Personalize Invitations to Connect
When you send someone an invitation to connect on LinkedIn, the default message says, "I'd like to add you to my professional network on LinkedIn." That's pretty boring, right?
If you want to make an impression and get noticed, personalize the message to something that is more meaningful and will stand out to the recipient. For example, you could remind them where you met if you've run into them in person previously, or you could mention a post that you both liked from a mutual connection.
5. Create High-Quality Posts
Make sure you're publishing posts on LinkedIn on a regular basis. Regular posting helps you to stay relevant and increases the likelihood that people will notice you.
Not sure what to post? Start by sharing samples of your latest work, or post tips that can benefit others who work in your industry. You can also publish long-form articles that provide a thorough look into a particular topic and give you an opportunity to showcase the depths of your knowledge and experience.
Start Using LinkedIn Today
Now that you know about why to use LinkedIn and how to use it effectively, it's time to put your knowledge to the test. Keep the information discussed above in mind and you'll start experiencing all the benefits that LinkedIn has to offer before you know it.
Do you want to learn more about how you can expand your social media presence and improve your career? If so, check out some of the other employment-related resources on our site today. The Entrepreneurship section is full of helpful articles.