Useful Tips To Improve your Blog Content Writing Strategies
Every marketer understands that high-quality and great content plays an essential role in the success of a website. It isn't only a cluster of words and characters but also a perfect combination of meaningful insights and writing skills. However, creating content isn't a simple process because it requires a lot of patience, knowledge, and research. In this post, we'll show you some useful tips to improve content quality on your WordPress blogs.
1. Focus on quality rather than quantity
When writing blog posts, pay attention to what you want to deliver to the readers rather than the number of words and characters. Adding too much information or facts can make your audience feel confused and get bored quickly. Additionally, it can make it difficult for them to get your message. Make sure the title of your pose is descriptive and informational about your article. If possible, add images or videos in the WordPress themes to keep your readers engaged.
If you don't know where to start, here are a few online apps to consider:
Alconost
When you find a great article with relevant details that you want to cite but it is written another language, then this will be a great option for you. It can help you translate any content professionally and quickly.
RapidEssay
If you are looking for writing assistance, then this online site can provide you with unique and customized posts at affordable prices. All you need to do is to send them your requirements, and its high-quality writers will do all the hard parts for you.
Readable
Readable is probably one of the most helpful services to make your posts clearer and easier to read. With advanced algorithms and technologies, it can adjust every paragraph of your article and you're your task much simpler.
Mars Translation
This is another perfect translation site to consider. It cooperatives with native people to translator your works with high quality.
2. Use subheadings and headings
Having attractive and unique headings as well as subheadings is another important factor in content writing. With these elements, you can organize your articles better so that the target audience can easily understand the structure and meaning of your posts.
Most readers tend to skim the post before they actually begin reading. If you give them a long and continuous article without any highlights or parts, it can make them feel tired and bored quickly. That's why you should always focus on subheadings and headings. This task can be done easily with the help of some WordPress plugins or headline analyzer tools available online.
With a clear structure and easy-to-read content, it is easier to grasp the attention of your audience. Indeed, this is one of the most important things to help improve your ranking on search engines.
3. Proofread carefully before posting
Before posting and sharing your articles to social media platforms, do not forget to proofread and make sure there are no spelling or grammar mistakes. It is always important to creating perfect articles because it will affect your business image and professional credibility, especially when the content will be shared on social network. Ideally, you should not do this task right after finishing the post. Instead, leave some time so that you would look at it objectively and find out any issues quickly.
4. Divide into short paragraphs
Every great content creator knows that shorter paragraphs always create more readable posts. This is simply because your audience will find it easier to follow the flow, and thus being engaged in your content. Ideally, one paragraph should contain at best three sentences to enhance readability. More importantly, doing this can be useful in helping you to ensure consistency throughout the article.
On average, most of the potential readers of your site will spend no more than 20 seconds on your post. This means that they just skim the article quickly rather than read all words carefully. Thus, if your post published is difficult to read due to paragraphs or long sentences, it will reduce the chances of getting a new reader. For this reason, always make sure to break down your article into short paragraphs. If necessary, use bulleted points for facts to make it look even more readable.
The bottom line
Most website owners are concerned about how to improve the quality of content on their sites. But with four tips mentioned above, it won't be an issue for you anymore. If you don't know where to start with your content marketing strategies, then it is better to have it done by a professional service to ensure high-quality and attractive posts. If you need help creating unique content for your blog or website, contacting a professional writer at RapidEssay could be the best option.
Most Popular Online Slot Game Themes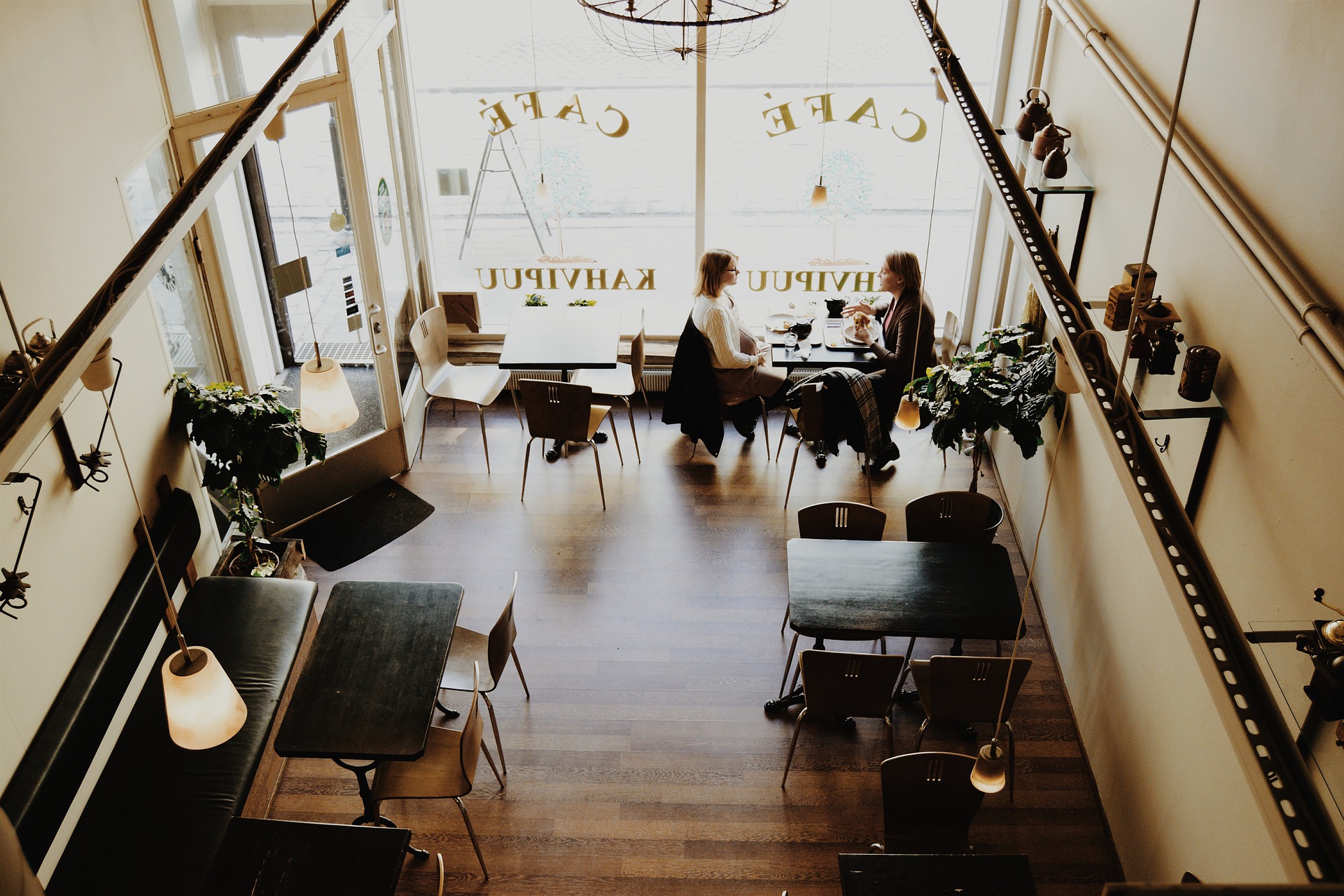 The word of online slots is almost as diverse as the world of conventional gaming. We say almost, since most slots developers find inspiration in standard video games and there have been at least several massively popular video games that got a slot remake.
However, things are somewhat different when it comes to themes and their popularity. The themes that are very popular for PC or PS4 games aren't necessarily popular slots themes and vice-versa themes and types of games that are prevalent in the online gambling world aren't that common for conventional video games. Have a look at the online slots selection at SlotsWise and you will immediately realize what we're talking about.
Egyptian Slots
It is hard to figure out the exact reason, but this is one of the most common and most popular online slots theme. Dozens of slots featuring Cleopatra, Ramses, and other Egyptian rulers, pharaohs, gods, symbols and objects like the pyramids and the sphinxes are available and it is pretty certain that more will come in the upcoming period. There is an interesting saying that the internet is a lot like Ancient Egypt – people write on walls and worship cats, and this is one curious way to explain one online slots are so popular. The actual reason might be a tad simpler. Namely, IGT's original Cleopatra was, for years, the most popular online slot and perhaps this is how both players and developers got so hooked on Egyptian-themed slots.
Irish Slots
While the Ancient Egyptians don't exist anymore, the Irish are very much alive and so is their culture. Some would argue that it has been bastardised in the past few decades, but that is a whole different topic. Yes, Irish slots may not be as numerous as Egyptian slots, but they come close in second place, and it is hard to find a reputable and renowned online slots developer that hasn't released at least one Irish-themed slot. Blueprint Gaming's Wish Upon A Leprechaun is just one games that deserve an honourable mention, but major slots providers like NetEnt and Microgaming has also released quite a few of them, including NetEnt's Finn and the Swirly Spin and Golden Shamrock. So, if you are fond of Irish things and you like seeing shamrocks, leprechauns and horseshoes on the reels, then you will have plenty of games to choose from.
Fruit Slots
In the old days, before the internet all slots were fruit slots, in the sense that the symbols that you could see on the reels included cherries, lemons, grapes and such. These games didn't offer a lot of diversity in terms of features and bonuses, but modern online slots developers kept producing and releasing such titles in an attempt to appeal to the fans of retro slots. As a result, we have plenty of new games that were released in the past several years, featuring fruits on the reels. Double Bubble by Gamesys, Fruity Burst by Playtech, and NetEnt's Fruit Case are only some of the most popular fruit slots.
Christmas Slots
Last but not least, we have Christmas slots. These games are usually released in the days before or immediately after Christmas, but you can play them whenever you want, they are available at online casinos throughout the year. There might not be as many Christmas slots compared to the other themes that we listed above, but some of them are particularly popular and casinos frequently offer Christmas promotions including free spins on these games. Most of these games feature the word Santa or jingle in their name, but that surely doesn't come as a surprise to anyone.
It would be in no way fair to say that these are the only slot themes – Hollywood slots, Asian slots, Alien slots, Animal slots and Comic slots also deserve to be mentioned, but there is a plethora of other slots themes. Don't worry, if you get into online slots gaming you will discover them quickly.