What Should you Trust when Booking a Hotel?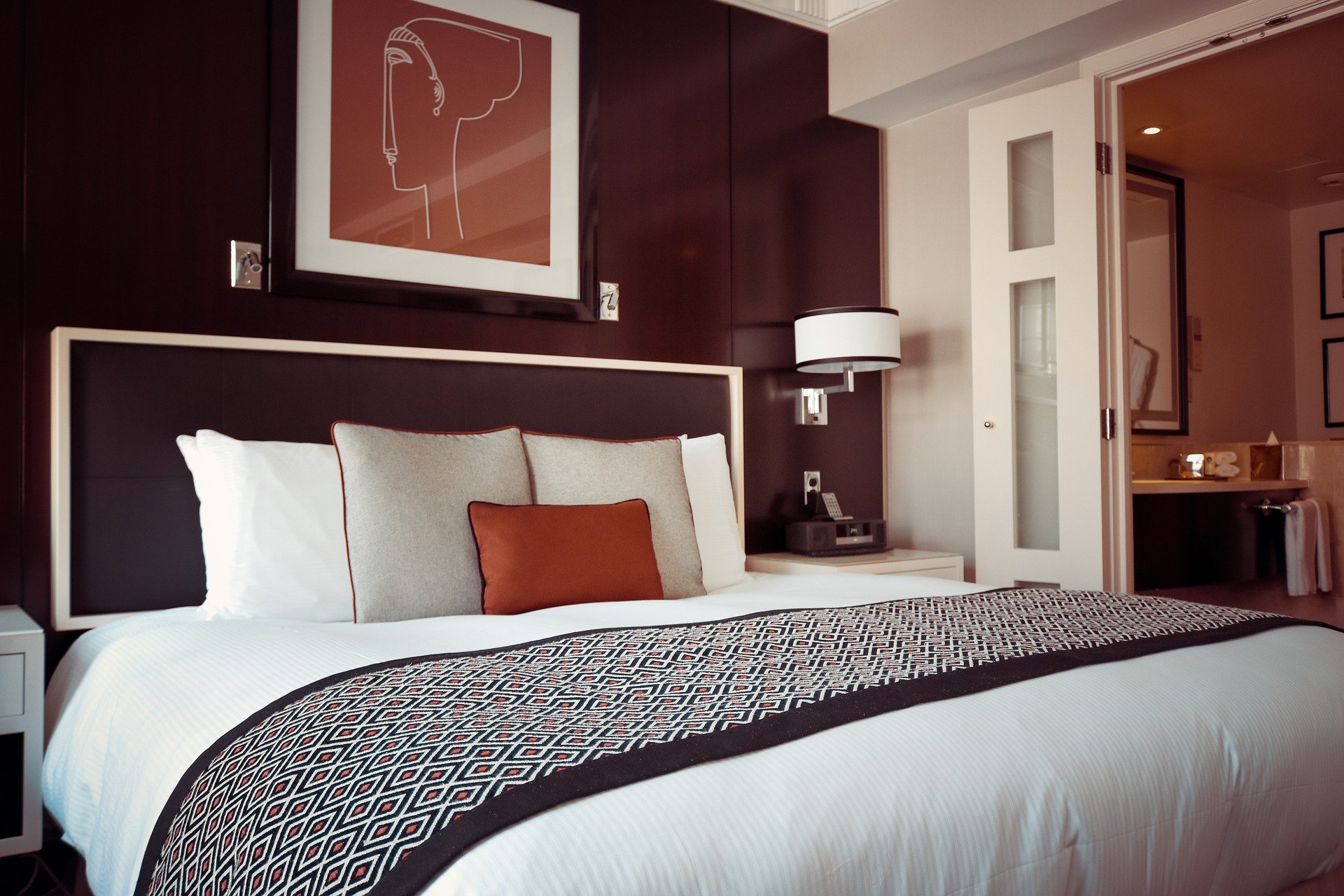 With a world of information at our fingertips, or more accurately, on our smartphones, people are researching every facet of a product or service before committing to parting with their cash. It's not just fashion and home décor we're checking out the reviews of either — according to the Path to Purchase report by TripAdvisor, 74 per cent of hotel purchasers check TripAdvisor and 33 per cent of people around the world visit travel sites as part of their booking process.
And there's plenty to find out there too. We have review platforms, bloggers' reviews, YouTube reviews, star systems, tour operator's review systems…but which one do we trust the most? Do star ratings have as much impact now as they did in the past, or do we put more value in real guest experiences?
Why we have a star-rating system in hospitality
The star-rating system was once the only way guests could get a feel for a room before booking. The star system used to be quite simple and, without the digital word of mouth, really the only information guests had to go on. Now, the star system is as varied and unsettled as they come, with hotels claiming everything from five to ten stars instead of the traditional rating. Essentially, a hotel in Berlin might not give you same level of service as a hotel in County Durham or a hotel in Brighton even if all hotels have the same number of stars. This is down to the fact that there is no global star rating system.
The UK's star-rating system was introduced back in 1912 by the AA in order to make hotel standards clear. Back then, the maximum number of stars was three. It wasn't until 2006 that the AA developed the Common Quality Standards with the help of a number of UK tourist boards, which increased the maximum rating to five stars. Plus, in 1956, the AA introduced an additional Rosette Award scheme to 'assess the quality of food served in restaurants and hotels'.
UK hotel star rating from the AA
Basic cover
There is a basic level of requirements needed for a hotel to be accepted into the AA's rating system. These include:
Public liability insurance
Fire risk assessment
Licensing compliance
Safety and security minimum requirements

This includes staff to be on site and on call 24-hours a day, printed instructions for emergencies in the night and for evacuation procedures in every bedroom.
Symbols, diagrams, and multilingual emergency notices in every bedroom.
Registered guests should have access to the hotel at all times, with the hotel entrance illuminated in the dark and identifiable. Lighting in all public areas, stairways, and landings.
Telephone access 24-hours a day.
A key or card for guests to lock bedroom doors inside and out, and security fittings on windows.

Hotel Proprietors Act compliance
Data Protection Act/GDPR compliance
The Consumer Protection from Unfair Trading Regulations 2008 compliance
Food safety/hygiene compliance
Health and safety compliance
Planning compliance
Equality Act 2010 compliance
Plus, there's a minimum requirement of maintenance expected from a hotel entering the AA star system. This covers fixtures, electrics, and gas equipment in the building being clean and fit for purpose. There's also a minimum requirement for cleanliness, with the AA stating that there must be 'a high standard of cleanliness maintained throughout the property' regardless of star level — cleanliness is not expected to vary between star level.
The different levels
Once the basics are covered, the leaps between star levels is much more obvious. For example, where a one-star hotel is required to offer an iron and ironing board, a five-star hotel is expected to offer 24-hour return laundry service. A one-star hotel can verbally explain the breakfast menu, where a two-star hotel must have a clean, well-presented menu provided for breakfast items. But then for dinner provisions, both one and two-star hotels (as well as three and four) all need to serve dinner at a specific time advertised, communicate if no dinner is provided, and can provide a self-service buffet. The only difference in dinner requirements is for five-star hotels, which need to provide all courses, served to guests at their table.
That's not all. There's a huge level of detail for the requirements of each level outlined in the full document, which can be accessed here. But just how relevant is it in this digital age?
The issue is present even within a single region. Even within the UK, a hotel may have an AA two-star rating, but a tour operator may advertise it as three-stars based on their own rating system.
First-hand experience
With the star-rating system failing on a few fronts, more and more people are looking for guest reviews in their stead. Plus, it seems there is an increasing level of trust in those online review and ratings.
This hasn't always been the case. Back in 2009, C. Cox et al noted that while 95 per cent of internet users at the time relied on online research as part of their travel information search process, few were actively trusting them as a primary means of gauging a hotel's quality. This was deemed to be because '[it] is not always easy to identify and access the profile of people who post information on blogs and other social networking sites, [so] the reader cannot easily gauge the credibility of the information provided' (pg. 749).
Ten years later and we're far more trusting of words we see online. Reports show 84% of people place online reviews on the same level of trust as a recommendation from a friend. As mentioned at the start of this article, one of the main ways potential guests scout out hotels is to look on TripAdvisor, meaning they are placing a lot of value in the ratings there compared to the star-rating of a hotel.
The problem of reviews
Of course, that trust isn't always well-placed. It is as relevant now as it was in 2009; we simply do not know much about the person who rates or reviews a hotel on TripAdvisor and the like. In fact, there's even a 'fake review' market present in the digital world that is said to be able to get around the detection processes in place. So much so that one man managed to get a restaurant that doesn't exist rated as the top restaurant in London.
The issue with the star system
The major problem is there's no global star-rating system. Other countries run their own systems, with some having multiple different boards with their own star systems. Some hotels might even give themselves their own 'unofficial' star rating. Then, there's the matter of tour operators running their own star rating system, which can make four-star hotels look like five-star hotels to unsuspecting bookers.
What should we put more value in?
If you can clearly find the AA star-rating for a hotel, this is a great way to see the minimum requirement the establishment will offer. By checking the minimum requirements set out by the AA, you can see the standards the hotel had to achieve to be granted not only entry to the star system at all, but the star level they have achieved. For example, the AA has rated The Majestic Hotel as a four-star hotel. You can take this and check their Common Quality Standard to find out that this means the hotel must provide such things as televisions with a screen larger than 24 inches, and a high degree of spaciousness within the rooms.
With this, you have a basic foundation of expectation from the hotel. From there, a look at guest reviews can help to cement an idea of the experience, but with caution for the above-mentioned flaws for the online review process.
At the end of the day, it's all about balancing the ratings and reviews you find in your research. Approached the right way, they can provide a keen insight into your potential booking. Just remember to check which stars are being shown!
Sources:
https://www.which.co.uk/reviews/uk-hotel-chains/article/hotel-star-ratings-explained
https://www.theaa.com/hotel-services/ratings-and-awards
https://www.telegraph.co.uk/travel/advice/Confusion-over-hotel-star-ratings/
https://www.abta.com/help-and-complaints/frequently-asked-questions/i-booked-four-star-hotel-arrival-its-official
https://mk0tainsights9mcv7wv.kinstacdn.com/wp-content/uploads/2018/03/comScore-worldwide-Path-to-Purchase-2017.pdf
http://news.bbc.co.uk/1/hi/magazine/8603430.stm
Carmen Cox, Stephen Burgess, Carmine Sellitto & Jeremy Buultjens (2009) The Role of User-Generated Content in Tourists' Travel Planning Behavior, Journey of Hospitality Marketing & Management, 18:8, 743-764
https://www.inc.com/craig-bloem/84-percent-of-people-trust-online-reviews-as-much-.html
https://www.thetimes.co.uk/article/prankster-oobah-butler-cooks-up-top-restaurant-the-shed-at-dulwich-fx6hfwj89
Top 5 Useful Tips for Using LinkedIn Effectively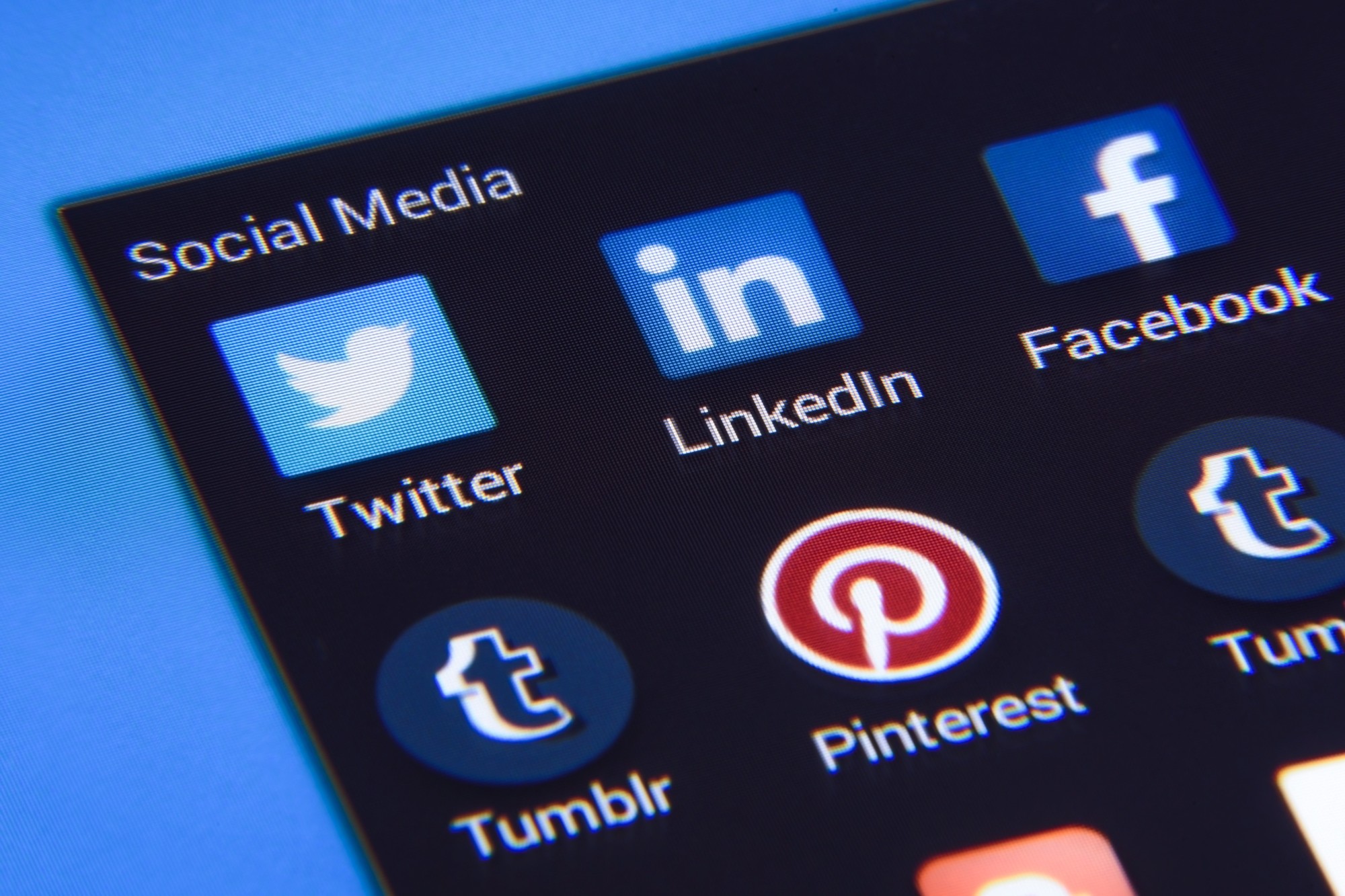 LinkedIn currently has over 660 million users and is the 21st biggest site in the world. Are you using LinkedIn to build your professional network? If not, now is the time to start.
There are lots of benefits of LinkedIn that you can experience when you use it in the correct way. Read on for five tips for using LinkedIn that you can implement today.
What Is LinkedIn?
LinkedIn is a social networking platform, similar to Facebook. The big difference, though, is that it's specifically meant for professionals to connect with one another.
As a member of LinkedIn, you can create an online resume to easily share with others. You can also use LinkedIn to chat with other users, learn about job openings, and even publish articles.
LinkedIn is a great platform for those who are looking for work. It also helps those who want to get in touch with others in their industry to gain clients and foster new business relationships.
LinkedIn Benefits
There are lots of reasons why you might want to use LinkedIn, whether or not you're actively looking for work. The following are some specific benefits that you can enjoy when you include it in your social networking strategy:
Gain Exposure
First, LinkedIn provides you with lots of opportunities for exposure. It allows you to easily start building an online brand and get noticed by the right people. You can also show off your work and share your portfolio with recruiters and others who might want to hire you.
Demonstrate Your Knowledge
You can use LinkedIn to show your network that you are knowledgeable and have a lot of offer those who work in your industry (or in related industries). Through regular posts and long-form articles, there are lots of ways that you can provide insight and make a name for yourself.
Conduct Research
If you're in the process of looking for a job, LinkedIn helps you to conduct research and learn about companies to which you're thinking about applying.
You can connect with people who currently work for those companies and talk to them about their experiences, for example. You can also learn about the people who might be interviewing you for a job to find out things you have in common before you sit down to meet.
Learn About New Job Openings
Of course, LinkedIn can also make you aware of new job openings. Lots of employers publish listings on LinkedIn before sharing them in other places. If you're active on the platform, you can be the first to know about a potential new job and get your resume sent in before the inboxes get flooded.
Tips for Using LinkedIn
Okay, you can see why LinkedIn is an important resource for professionals like yourself. Now, it's time to learn how to use LinkedIn in the proper way. Here are some specific strategies to help you get the most out of it:
1. Keep Your Profile Updated
One of the most important (and basic) things you can do when using LinkedIn is to keep your profile updated. It's going to be hard for you to establish professional connections and make a good impression if your profile is full of outdated information.
Start with a professional headline. It should showcase your current position, as well as the company you work for. It can also include keywords that describe the work you do if you're in the process of searching for a job (writer, coach, trainer, designer, etc.).
Update your location, too. This will help you ensure that, when people reach out to you about potential jobs, those jobs are in your area and accessible to you!
2. Use Professional Photos
On other social media platforms, it's perfectly acceptable to use fun, casual photos of yourself. When you're on LinkedIn, though, it's best to keep it professional. Make sure it's an up-to-date photo, too.
You don't necessarily need a professional headshot for your profile. You should be wearing an outfit that aligns with the work you do, though. Style your hair, apply makeup if you wish, and do everything you can to look neat and well-groomed.
3. Proofread, Proofread, Proofread
Always proofread your posts, as well as any other information you share on your profile. Read over them carefully before hitting the publish button. It'll be hard for you to show potential employers that you're a good fit for the job if your profile is full of typos and grammatical errors, after all.
4. Personalize Invitations to Connect
When you send someone an invitation to connect on LinkedIn, the default message says, "I'd like to add you to my professional network on LinkedIn." That's pretty boring, right?
If you want to make an impression and get noticed, personalize the message to something that is more meaningful and will stand out to the recipient. For example, you could remind them where you met if you've run into them in person previously, or you could mention a post that you both liked from a mutual connection.
5. Create High-Quality Posts
Make sure you're publishing posts on LinkedIn on a regular basis. Regular posting helps you to stay relevant and increases the likelihood that people will notice you.
Not sure what to post? Start by sharing samples of your latest work, or post tips that can benefit others who work in your industry. You can also publish long-form articles that provide a thorough look into a particular topic and give you an opportunity to showcase the depths of your knowledge and experience.
Start Using LinkedIn Today
Now that you know about why to use LinkedIn and how to use it effectively, it's time to put your knowledge to the test. Keep the information discussed above in mind and you'll start experiencing all the benefits that LinkedIn has to offer before you know it.
Do you want to learn more about how you can expand your social media presence and improve your career? If so, check out some of the other employment-related resources on our site today. The Entrepreneurship section is full of helpful articles.