When & How to Freeze Your Credit Report
An effective means of preventing fraud, freezing your credit report prevents usurpers from opening new accounts in your name — even if they have access to your personally identifiable information.
With that said, the iniquitous can still use your credit card numbers if they get hold of them and they can file fraudulent tax returns and insurance claims as well, so you'll need to protect yourself against those just the same.
Still, understanding when and how to freeze your credit report is a worthwhile undertaking, so read on.
What A Credit Freeze Does
Filed with each of the big three credit reporting agencies (Experian, Equifax and TransUnion), a credit freeze requires you to grant access for a specific time period to anyone seeking to view your credit report. In other words, nobody is allowed to see your credit report unless you specifically inform the reporting agencies you'd like to make your reports available for that purpose.
Keep in mind though; this can also work against you if you forget to lift the freeze when you submit a credit application. Granted, it's a temporary inconvenience at best, but it's a potential inconvenience nonetheless.
How to Freeze Your Reports
Requests must be filed with each of the reporting agencies individually and all of them have a slightly different process through which you must go. However, commonalities among the three include the provision of your Social Security number, a photo ID and proof of residence.
Afterwards, you'll be provided with a personal identification number to make lifting the freeze easier when you want your report reviewed.
Freezes can be accomplished free of charge.
The contact information you'll need to put yours in place is as follows:
Equifax
Equifax.com/personal/credit-report-services
800-685-1111
Experian
Experian.com/help
888-EXPERIAN (888-397-3742)
Transunion
TransUnion.com/credit-help
888-909-8872
Online requests are processed instantly, phone requests can take an hour or so. You can also file requests by traditional mail. However, you'll have to wait a few days for it to go into effect.
When to Institute a Freeze
Most people only think to freeze their reports after an instance of fraud. However, the best time to do it is now. What's the point of closing the garage after the car is stolen?
With that said, requesting a fraud alert instead can provide sufficient protection. This also has the advantage of giving creditors access to your reports without any extra efforts on your part. Moreover, the other two bureaus are notified automatically when you request a fraud alert, which is not the case with a credit freeze. However, it should be noted fraud alerts must be renewed on an annual basis — freezes do not.
Credit Freezes and Your Credit Score
Putting a freeze in place has no effect on your score other than preserving it from being damaged as a result of fraud. However, this can also have a significant impact on your finances in general.
A particularly egregious breach of your security resulting in credit card fraud could leave you mired in debt with little access to credit as well. In cases such as this, availing yourself of some form of credit card debt relief can be an effective means of helping you to get your finances back on track.
Understanding when and how to freeze your credit report could save you from suffering through an instance of credit card fraud. It's also useful to review your credit report regularly just to keep an eye on things. You can get free copies of each of your three credit reports at AnnualCreditReport.com.
Top 5 Useful Tips for Using LinkedIn Effectively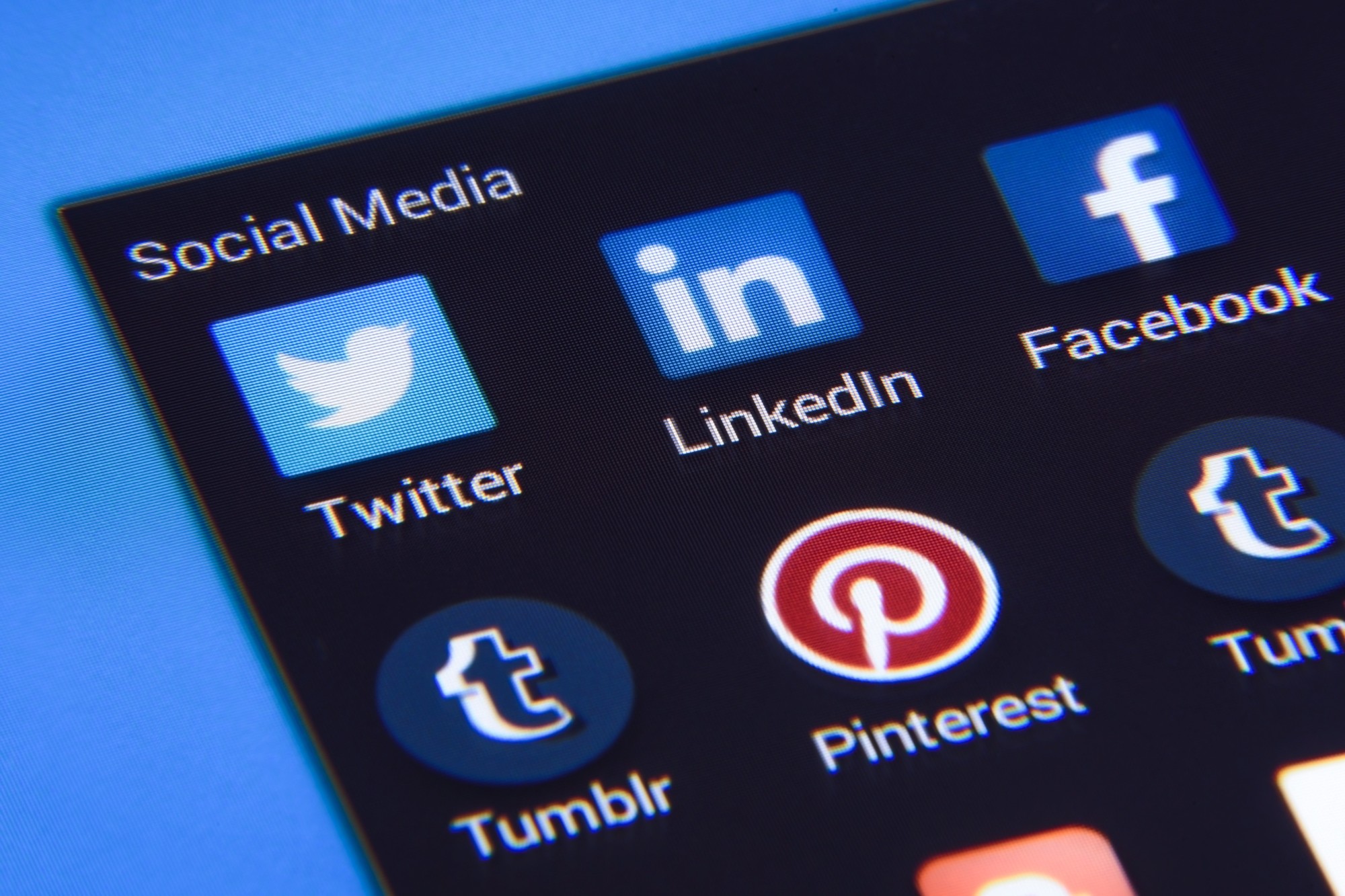 LinkedIn currently has over 660 million users and is the 21st biggest site in the world. Are you using LinkedIn to build your professional network? If not, now is the time to start.
There are lots of benefits of LinkedIn that you can experience when you use it in the correct way. Read on for five tips for using LinkedIn that you can implement today.
What Is LinkedIn?
LinkedIn is a social networking platform, similar to Facebook. The big difference, though, is that it's specifically meant for professionals to connect with one another.
As a member of LinkedIn, you can create an online resume to easily share with others. You can also use LinkedIn to chat with other users, learn about job openings, and even publish articles.
LinkedIn is a great platform for those who are looking for work. It also helps those who want to get in touch with others in their industry to gain clients and foster new business relationships.
LinkedIn Benefits
There are lots of reasons why you might want to use LinkedIn, whether or not you're actively looking for work. The following are some specific benefits that you can enjoy when you include it in your social networking strategy:
Gain Exposure
First, LinkedIn provides you with lots of opportunities for exposure. It allows you to easily start building an online brand and get noticed by the right people. You can also show off your work and share your portfolio with recruiters and others who might want to hire you.
Demonstrate Your Knowledge
You can use LinkedIn to show your network that you are knowledgeable and have a lot of offer those who work in your industry (or in related industries). Through regular posts and long-form articles, there are lots of ways that you can provide insight and make a name for yourself.
Conduct Research
If you're in the process of looking for a job, LinkedIn helps you to conduct research and learn about companies to which you're thinking about applying.
You can connect with people who currently work for those companies and talk to them about their experiences, for example. You can also learn about the people who might be interviewing you for a job to find out things you have in common before you sit down to meet.
Learn About New Job Openings
Of course, LinkedIn can also make you aware of new job openings. Lots of employers publish listings on LinkedIn before sharing them in other places. If you're active on the platform, you can be the first to know about a potential new job and get your resume sent in before the inboxes get flooded.
Tips for Using LinkedIn
Okay, you can see why LinkedIn is an important resource for professionals like yourself. Now, it's time to learn how to use LinkedIn in the proper way. Here are some specific strategies to help you get the most out of it:
1. Keep Your Profile Updated
One of the most important (and basic) things you can do when using LinkedIn is to keep your profile updated. It's going to be hard for you to establish professional connections and make a good impression if your profile is full of outdated information.
Start with a professional headline. It should showcase your current position, as well as the company you work for. It can also include keywords that describe the work you do if you're in the process of searching for a job (writer, coach, trainer, designer, etc.).
Update your location, too. This will help you ensure that, when people reach out to you about potential jobs, those jobs are in your area and accessible to you!
2. Use Professional Photos
On other social media platforms, it's perfectly acceptable to use fun, casual photos of yourself. When you're on LinkedIn, though, it's best to keep it professional. Make sure it's an up-to-date photo, too.
You don't necessarily need a professional headshot for your profile. You should be wearing an outfit that aligns with the work you do, though. Style your hair, apply makeup if you wish, and do everything you can to look neat and well-groomed.
3. Proofread, Proofread, Proofread
Always proofread your posts, as well as any other information you share on your profile. Read over them carefully before hitting the publish button. It'll be hard for you to show potential employers that you're a good fit for the job if your profile is full of typos and grammatical errors, after all.
4. Personalize Invitations to Connect
When you send someone an invitation to connect on LinkedIn, the default message says, "I'd like to add you to my professional network on LinkedIn." That's pretty boring, right?
If you want to make an impression and get noticed, personalize the message to something that is more meaningful and will stand out to the recipient. For example, you could remind them where you met if you've run into them in person previously, or you could mention a post that you both liked from a mutual connection.
5. Create High-Quality Posts
Make sure you're publishing posts on LinkedIn on a regular basis. Regular posting helps you to stay relevant and increases the likelihood that people will notice you.
Not sure what to post? Start by sharing samples of your latest work, or post tips that can benefit others who work in your industry. You can also publish long-form articles that provide a thorough look into a particular topic and give you an opportunity to showcase the depths of your knowledge and experience.
Start Using LinkedIn Today
Now that you know about why to use LinkedIn and how to use it effectively, it's time to put your knowledge to the test. Keep the information discussed above in mind and you'll start experiencing all the benefits that LinkedIn has to offer before you know it.
Do you want to learn more about how you can expand your social media presence and improve your career? If so, check out some of the other employment-related resources on our site today. The Entrepreneurship section is full of helpful articles.