Poker sayings that have stood the test of time
You are here: Home / Cool Stories / Poker sayings that have stood the test of time
Poker sayings that have stood the test of time
Playing poker online has become one of the world's most popular hobbies with millions of players logging into different poker sites every day. The great thing about playing online poker is that you're not just playing a piece of software. Even though you can't see them, you'll be putting yourself up against human opponents, who may be just across town or on the other side of the world.
When you first join a poker site, there are lots of different welcome bonuses to choose from. For example, the Titan Poker bonus code gives new players a free £15 to play with, without even needing to make a deposit. Search around the different sites and see what offers are the most appealing.
Of course, poker has been played for centuries and has always been a popular game, even though it's become massively more so since going online. There's a lot of terminology around poker which might seem strange when you first encounter it, but behind every poker phrase there's a reason. Here are just a few examples:
Chip and a chair
When you're still in with a chance of winning a tournament, even though you only have one chip left, people use the phrase 'chip and chair'. At the 1982 World Series of Poker main event, Jack Strauss had raised the game by pushing all his chips in the pot and then lost the hand. Just as he was pushing back his chair to leave the table, he discovered one remaining chip under his napkin and as he hadn't yet declared himself 'all-in' was able to continue playing. Of course, Strauss then went on to win the tournament!
The dead man's hand
Wild Bill Hickok was a gunfighter and scout in America's Wild West back in the late 1800s. He was a regular at the poker table in Nuttal and Mann's Saloon No. 10 in Deadwood, Dakota Territory, and always chose to sit in a chair with his back to the wall, so that he could concentrate on the game without being left open to a surprise attack from either of the saloon entrances. However, when he joined a game on 2 August 1876, his favourite seat was already taken so he had to take a seat from where only one of the entrances was visible. Jack McCall, his assassin, came in through the other door and shot Hickok in the back of his head. Ever since, the hand that Hickok was holding when he died – a pair of black aces and a pair of black eights – has been known as the dead man's hand.
Did a game of poker lead to the first sandwich?
Although it's not a poker phrase per se, the invention of the sandwich may have been because of a poker game. Though there's no evidence that it's the first time a sandwich was ever eaten, some say it got its name because John Montague, the 4th Earl of Sandwich, was reluctant to leave the card table and so got his manservant to bring him a slice of meat in between two slices of bread, leaving him free to continue playing while eating with one hand. Other players caught onto the idea, asking for the 'same as Sandwich' – hence the humble snack got its name!
The Five Best Luxury Electric Vehicles on the Market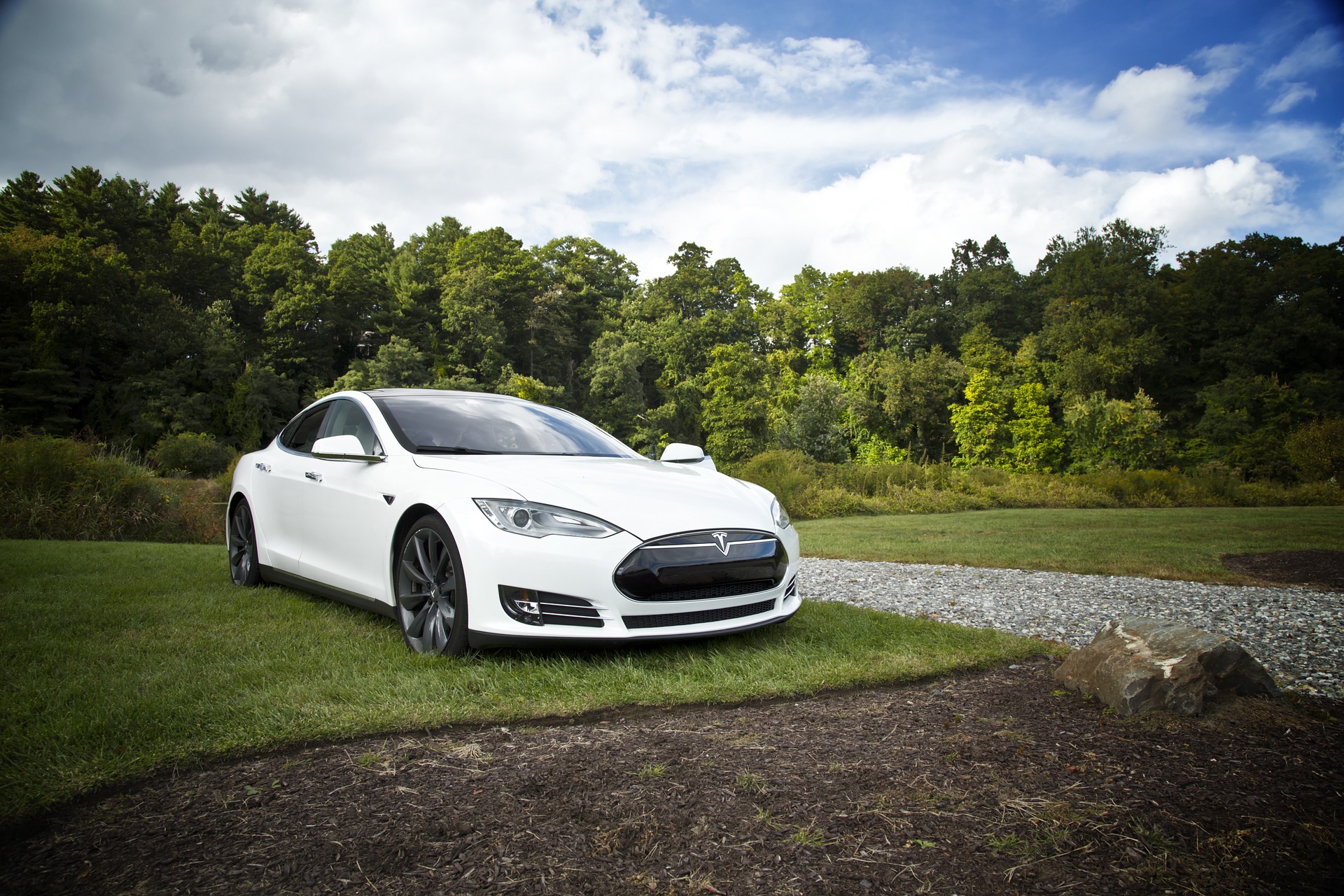 The electric vehicle market is growing rapidly. 2018 saw record numbers of new registrations in December alone, with over 65,000 EV's purchased. We normally associate electric vehicles with mid-range manufacturers such as Nissan, but luxury manufacturers are now entering the market themselves. Grange vehicles, who offer the stunning Jaguar E-Pace, are taking a look at five of the best luxury electric cars on the market today.
1) Tesla Model S
Tesla is a household name when it comes to EV's and the Model S is world famous. According to Tesla's official site, the company is 'accelerating the world's transition to sustainable energy. The Model S offers a hugely impressive 370-miles range and its Dual Motor All-Wheel Drive makes it a perfect drive in all weather conditions. Filled with an abundance of cutting-edge technology and an extremely spacious seating plan, this vehicle is the epitome of luxury.
2) Jaguar I-Pace
The Jaguar logo is instantly recognizable all over the world. Synonymous with great design, Jaguar is a brand that commands respect. Known for its power, the Jaguar may not be the first to roll off the tongue when you think about electric vehicles. However, the Jaguar I-Pace offers a superb 0-60mph in 4.5 seconds and offers up to 292 miles WLTP cycle. With amazing weight distribution, its electric motors deliver 696Nm of instant torque and sports car agility. The multi-award-winning model was named 2019 World Green Car and 2019 World Car Design of the Year at this year's World Car Awards. You can build the car to your own spec, or if you want a more budget-friendly model, a used Jaguar may be the better option.
3) Aston Martin Rapide E
The battery-powered Aston Martin Rapide E is perfect (if you have a spare £250,000)! Replacing the 552bhp 6.0-litre, V12 found in the engine bay of the Rapide S is a battery packing 800 volts and a 65khw capacity which will allow the equivalent of 602bhp. With a range of up to 310 miles, this car won't see you stuck as is so often the presumption (albeit it an archaic presumption). It will feature two electric motors which will drive a rear wheel each via an Xtract-developed transmission.
4) Range Rover P400e
Although the P400e isn't fully electric, the hybrid offers all of the benefits of an EV combined with the off-road abilities of Range Rover. It was first unveiled at the Los Angeles Auto Show last year. It can be driven in parallel hybrid mode, which combines both petrol and electric and is the default driving mode, or EV mode, which is perfect for zero emission journeys. It symbolizes the shift from petrol and diesel vehicles to electric, with Jaguar Land Rover to offer an electrified option by next year.
5) Porsche Taycan
In 2015, Porsche revealed it's first electric car concept, the Mission E but now the full production version has hit the dealerships. The Taycan is set to be a highly premium electric car that's set to rival Tesla's Model S. It's set to be unveiled at this year's Frankfurt Motor Show and is to lead the way for Porsche's attack on the electric vehicle sector, with the likes of the Macan to be transformed into a fully electric offering.
The Taycan's capabilities will see it able to reach 62mph in under 3.5 seconds and reach a maximum speed of 155mph. The move won't allow Porsche to lose its roots however, according to Oliver Blume, chairman of the Porsche executive board. He said: "We are resolutely taking on the challenge of electric mobility. Even with solely battery-powered sports cars, Porsche is remaining true to its philosophy and offering our customers the sportiest and technologically most sophisticated model in this market segment." The success of the electric vehicle market will undoubtedly revolutionize the automotive industry as a whole. Additionally, an increase in related services such as EV charging from suppliers such as Northern Powergrid  has meant that the market can continue to grow. It's clear that all car manufacturers, no matter what their status, have electric vehicles firmly in their sights. As the concept becomes more popular, prices will likely decrease and technology will continue to improve.