World record bingo wins will blow your mind
You are here: Home / Cool Stories / World record bingo wins will blow your mind
World record bingo wins will blow your mind
If someone asked you what the world record bingo win was, what would your best guess be? A million dollars, a million pounds, two million Euros perhaps? What if we told you it was almost six million pounds and it was won last December by a British online bingo punter?
  by  bridges&balloons 
The size of the win gives you some idea of how big this industry has now become and what the online bingo jackpot possibilities can run to. The win came for a Jobcentre worker who landed a cool £5.9 million in what became the world's largest ever online bingo win. And this was all for just a 30p stake. The lucky winner was John Orchard, aged 60, of Lincolnshire – and he'd only been playing online bingo with the site for a few days.
The father of four, grandfather of three, and great grandfather of one immediately traded in his old car for a flashy £40k Jaguar XF. He'd been planning to buy his daughter an ipad for Christmas, but quickly changed that particular plan to buying her a house instead.
The bet came from a progressive jackpot as most big bingo and online slots wins tend to. Progressive jackpots accumulate with some online casinos and bingo sites as a small percentage of every player's bet is taken from each game. The total then gradually builds until one lucky punter like John wins the lot via the right combination of winning numbers – and this varies from game to game. It's usually easy enough to spot the progressive jackpots on the various online bingo sites' home pages and play your chosen games accordingly.
After John realised he'd won the huge jackpot on the Sunday morning he placed the bet, he didn't dare to tell his wife until later the same day in case he'd made some kind of mistake. John's incredulity is quite understandable – an amount like £5.9m would make the most confident person in the world want to double-check. John had been looking at another five years until his retirement, but rapidly changed his plans.
John's online bingo progressive jackpot win overtook the previous record-holder which was set three years earlier by one 'Georgios M', a 36-year-old businessman from Greece, who scooped €6.3million in an online casino.
Meanwhile, in the UK, the previous record was held by 38 year-old Soraya Lowell from Lanarkshire in Scotland, who picked up a very respectable £1.2million in 2008 – whilst 53 year-old Christine Bradfield from Merthyr Tydfil in South Wales won £1.1million the same year.
So who'll be the next multi-millionaire online bingo player – and which country will he or she hale from? One thing seems for sure; given the ever-increasing popularity of online bingo, it won't be long before we see another whopping win as the world's top sites compete hard against each other for our Pounds, Euros and Dollars. Eyes down…
3 Cool Ideas for 3D Printing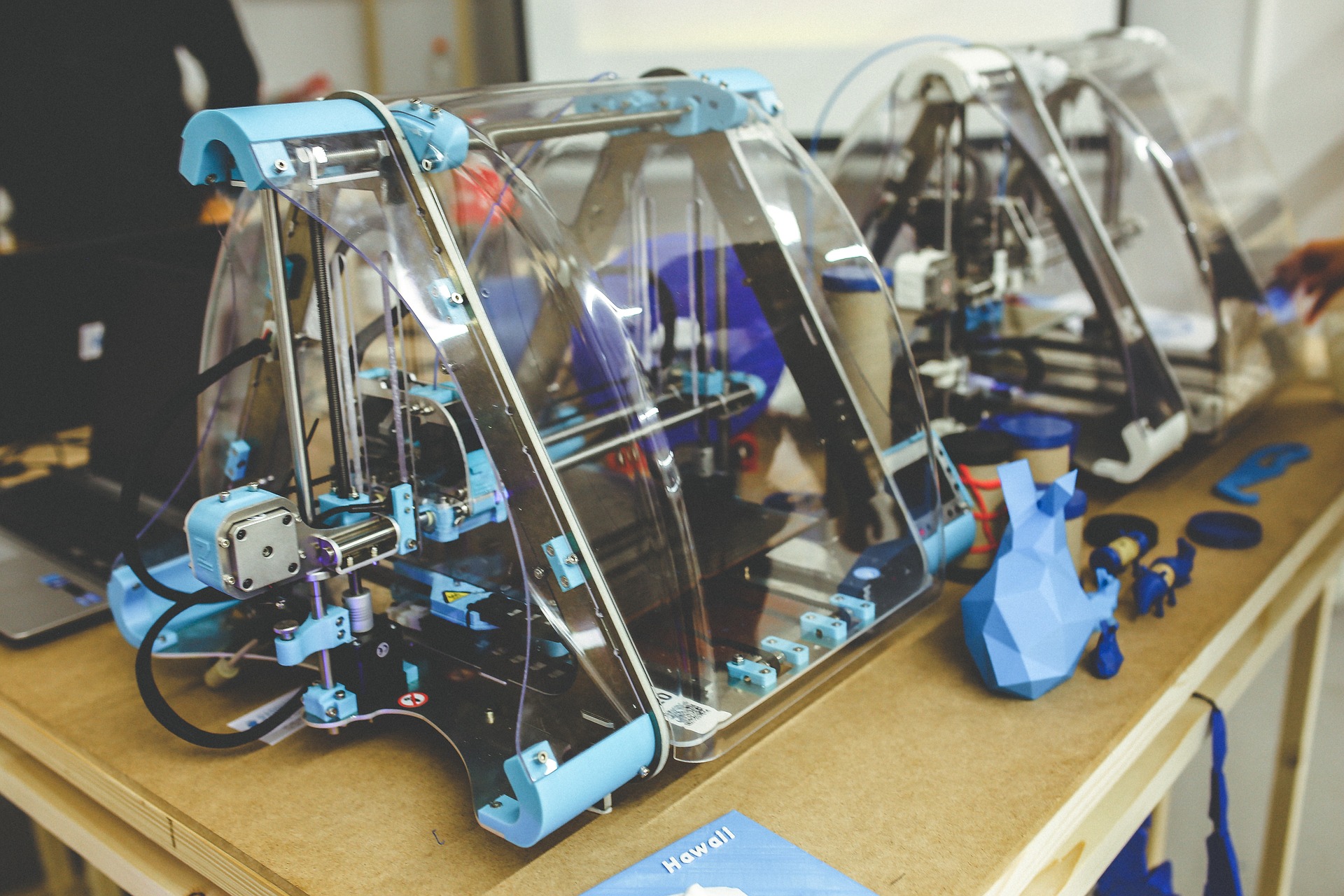 Businesses now use 3D printers and 3d printing services to bring product prototypes to life and present ideas in a visual manner. However, as the technology becomes more accessible, consumers are also beginning to purchase the item. 3D printers, along with drones, are among the most desired gadgets. Some experts believe that each household will own one. The possibility that these printers provide is limited only by one's imagination.
Smartphone Accessories
Many 3D printer enthusiasts use the device to create their accessories for smartphones or tablets. Although the process may require learning some design techniques, people can download a template design or modify existing ideas to create something unique and personalized. The items for smartphones do not end in just cases. If you can think it and draw it, you can create and print it, including items such as tripods, phone stands, hands-free devices for cars, accessories to hide the phone cables, macro lenses, and much more.
Model Cars
Another idea is to print model cars and start a 3D printed collection. Car manufacturers are starting to allow the filtering of 3D technology into their production process. For example, Ford fanatics can download files from an authorized online store and print a 3D model version. The Ford Motor Company recently launched an online store specializing in images and files associated with 3D printing that provided enthusiasts with access to create models of a Ford Mustang GT350R, among other car models.
3D printing does raise questions about the ethics and legality of printing replicated and patent-protected items. For example, is it legal or ethical to print a Mickey Mouse figurine for your kids to play with without Disney's consent? Some companies such as Honda decided to embrace the technology and move past the problems by taking the initiative of allowing enthusiasts access to printing such items. The Honda 3D website is not just limited to cars. The site includes the ability for site visitors to print items including anime-like Puyo and Fuya-jo designs.
Movie Props
Another cool idea is to print props from your favorite movies. A great example of a massive cult-like following is Star Wars and the possibility of printing a Stormtrooper helmet or other movie props. The helmet from Episode VII is available for download, and these Stormtrooper or imperial soldier designs keep an original feel while also providing one's own personality to be incorporated into the design. The options also include the Crossguard Lightsaber shown in the latest movie, Master Yoda, and even the Death Star. The level of personalization and customization is just not possible without the advent of 3D printing technology. Also, the printing of accessories can add details for any custom-made costume.  
The growing popularity of 3D printers and 3d printing services creates scenarios where these types of projects are more common. Therefore, companies need to revisit their idea on patents and strike a balance between protecting their intellectual property and providing the marketplace with what consumers want. As printing popularity grows, different industries and categories of products will emerge. One of these is sustainable 3D printing and the use of environmentally-friendly components. Those who are interested in such type of products can look toward the Q1 2018 Sustainable Funds Review, as these types of investments in alternatives will help create new emerging markets. The future is green, and 3D printing can be part of it.
Stats should find Grand National winner
You are here: Home / Cool Stories / Stats should find Grand National winner
Stats should find Grand National winner
We're just two weeks away from the world's greatest horse race – one in which the inhabitants of the UK gamble somewhere between £150m and £200m each year!
Most people simply pick out a name they like and cheer their selection on in front of the TV; it's a British tradition. This is partly because the race is traditionally seen as one that pretty much any hose can win. And when you consider the enormous fences that have to be jumped over four and a half miles of turf, with 40 horses in the race each year – it's easy to see where that belief comes from. And there have been plenty of very long-shot winners over the years.
But actually, if you analyse the statistics of the winners of the race – you can narrow the field down quite markedly yet still retain a few long-shot bets.
For example, over the last three decades, 80% of winners have been aged 9, 10 or 11 and the average weight carried by the winner over that period is 10st-08¾lbs. Yet still some of the closest-priced favourites have well over 11stones.
Then when you consider that four out of every five winners during recent years had run over hurdles in the season in which they won the Grand National, that all the last ten winners of the race had previously won a race worth £17k or more, and had run over fences at least ten times and that they'd all previously won over at least three miles – it narrows the field right down.
This takes a bit of work, but is well worth the effort if you're planning to have a bet on the Grand National.
And if you are planning to, it's also worth doing so early. This means placing an ante-post bet which also means you run the risk of losing your stake entirely should you selection not take part in the race for any reason. But the prices of the leading contenders tend to get marked right down on the day with the bookmakers – so it's often worth the risk.
It's also worth considering making your bet on an exchange, like Betfair, for example. Here, there is no traditional bookmaker – it's simply an exchange; a market of buyers and sellers like any other and the odds generally tend to be better (but not always so it's worth double-checking this information first).