The World's Most Beautiful Bills
You are here: Home / Cool Stories / The World's Most Beautiful Bills
The World's Most Beautiful Bills
Though many forms of currency are visually conservative—featuring portraits of notable figures and leaders—there is a class of cool cash from around that globe with eye-popping colors and designs. More than just legal tender, some banknotes serve as an artistic merging of technology, color schemes and cultural references. From Egypt's display of ancient pharaohs to Kazakhstan's exotic electric-blue design, the collection of bills below boasts some of the world's best moola.
Egyptian Pound
Above is one of seven denominations of Egyptian banknotes that were introduced into circulation by the Central Bank of Egypt in 1961. The side written in Arabic has a picture of the Sultan Qayetbay mosque and the side written in English displays a carving from one of the temples at Abu Simbel, which features four identical statues of Pharaoh Ramses II, who ruled Egypt for 67 years. Estimated Exchange Rate: 1 U.S. dollar = 5.55575 Egyptian pounds
Swiss Franc
In 1995, the current and eighth series of Swiss banknote designs were slowly released into circulation. Each denomination features a portrait of a famous Swiss artist atop a bold color scheme—further demonstrating Switzerland's ever-chic artistic reputation and forward-thinking ways. The front of this bill features composer Arthur Honegger, while the back depicts elements (including a locomotive wheel and a piano keyboard) that evoke his famous composition "Pacific 231." Estimated Exchange Rate: 1 U.S.dollar = 1.08492 Swiss francs
Kazakhstan Tenge
Kazakhstan's monetary unit, the tenge, was introduced in 1993—replacing the Soviet ruble as the national currency. The most current design of the banknote features a geographical outline of the country on one side and overlapping national treasures on the other, which include the Astana-Baiterek Monument, the Kazakhstan flag, the signature of President Nazarbayev and lyrics from the Kazakh national anthem. Estimated Exchange Rate: 1 U.S. dollar = 148.330 Kazakhstan tenge
Hong Kong Dollar
In July 2007, Hong Kong became the 25th country to gradually introduce a $10 polymer banknote—both more durable and secure than the standard paper banknote. Both $10 bill version are considered legal tender and bear the same design—the beautiful abstract arrangement of geometric shapes in shades of mauve, purple, blue and yellow shown above. The design makes impressionistic references to modern architecture as well as to festive and cultural activities in Hong Kong. Estimated Exchange Rate: 1 U.S. dollar = 7.74997 Hong Kong dollars
Aruban Florin
In 1986, Aruba's new governing power created a unique currency called the florin to replace the Antilles guilder. Starting in 1990, the bills were redesigned by Evelino Fingal, Aruban graphic artist and director of the Archaeological Museum, who found his inspiration for the eccentric designs in Native American tribal paintings, archeological pottery shards and native wildlife. On each denomination, the images are layered to create a modernistic collage of cool geometric shapes. Estimated Exchange Rate: 1 U.S. dollar = 1.77000 Aruban florins
South African Rand
In 1961, the South African rand was introduced to replace the pound, an act that coincided with the country's declaration as a republic. However, it wasn't until the 1990s that the current banknote design—sans the face of Dutch administrator and Cape Town founder Jan van Riebeeck—was introduced to post-apartheid South Africa. The color-infused denominations each feature one of the "Big Five" game—Africa's most-difficult-to-hunt wildlife species—the lion, African elephant, Cape buffalo, leopard and black rhinoceros. Estimated Exchange Rate: 1 U.S. dollar = 8.13147 South African rand
Antarctican "Dollar"
The collector's item shown above is part of the A1 collector's series and is nonlegal tender. Created by the Antarctica Overseas Exchange Office, the bill designs are based on regional geography and wildlife. The one displayed above features Peterman Island on the front and the picturesque image of penguins jumping into the nearly freezing waters off the Ross Ice Shelf on the reverse.
Dutch Guilder
This former currency of The Netherlands was replaced by the euro on January 1, 2002. Among the bills, whose loss the Dutch surely mourned, was this bright yellow sunflower-clad 50-guilder banknote, which was designed by Jaap Drupsteen in the 1990s. The series, which portrayed an intricate pattern of geometric designs, including radio schema and resistors, boasted a colorful array of sunflowers, lighthouses and birds were said to encapsulate classic Dutch artistry.
Australian Dollar
Introduced in 1966 to replace the pound when Australia adopted decimal-based currency, the Australian dollar bears a portrait of two prominent Australian figures on each side and reflects the artistic and cultural values of the era in which they lived. In the 1980s, polymer notes were introduced into circulation—boasting security updates which included a transparent window with an optically variable image of British explorer, navigator and cartographer Captain James Cook. Estimated Exchange Rate: 1 U.S. dollar = 1.25521 Australian dollars
CFP Franc
The currency of French Polynesia, New Caledonia, and Wallis and Futuna is the CFP Franc, which was introduced in 1945. Typically, one side of the banknote shows landscapes or historical figures of New Caledonia, while the other side features those of French Polynesia. The front of the bill pictured above depicts a coastal landscape of Huahiné and a French Polynesian Tahitian woman; the back shows coral and fish of New Caledonia, and a New Caledonian Melanesian woman wearing hibiscus flowers. Estimated Exchange Rate: 1 U.S. dollar = 84.42800 CFP francs
Cook Islands Dollar
Cook Islands, the 15 small islands that make up the self-governing parliamentary democracy in free association with New Zeland has a currency that is slowly falling out of favor (though still remains legal tender). Introduced in 1987 (and revamped in 1992) the banknotes depict various aspects of South Pacific life and have an exchange rate similar to the New Zealand dollar. The 1987 currency note above shows a nude Ina (a Polynesian mythological figure) riding a shark on one side and a traditional canoe alongside the god Te-Rongo on the other. Estimated Exchange Rate: 1 U.S. dollar = 1.57208 New Zealand dollars
Zambian Kwacha
In 1968, Zambia introduced its kwacha banknotes. Since then, the currency has received a number of design reinventions, including the release of polymer notes in 2003—making Zambia the first African country to do so. The fish eagle is the main feature on most banknotes; the bird's excellent vision and swift reaction is a symbol of the country's focus on economic growth and resiliency. Printed on the back is the Freedom Statue, which represents Zambia's struggle for freedom in the precolonial days. Estimated Exchange Rate: 1 U.S. dollar = 5,060 Zambian kwacha
The Five Best Luxury Electric Vehicles on the Market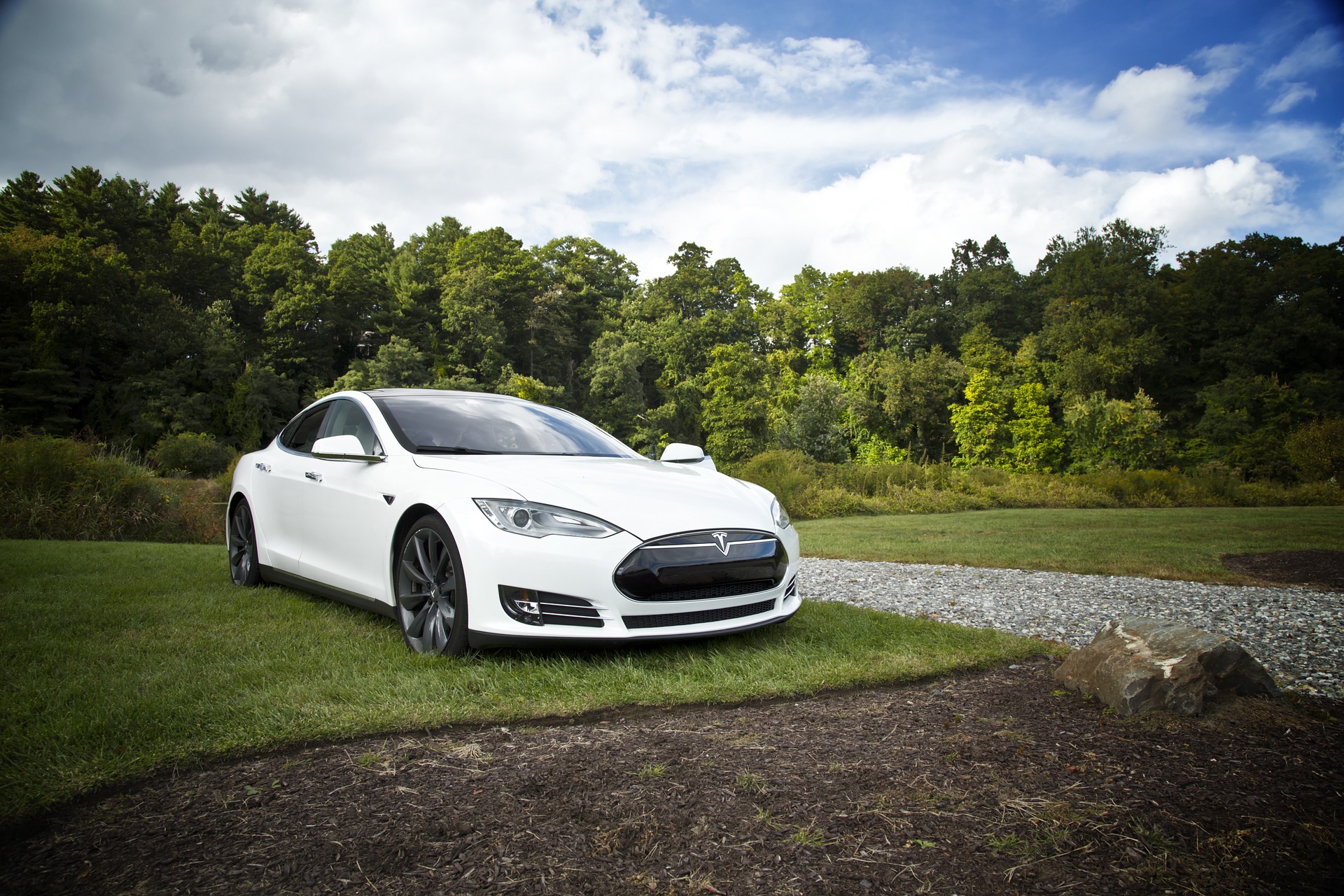 The electric vehicle market is growing rapidly. 2018 saw record numbers of new registrations in December alone, with over 65,000 EV's purchased. We normally associate electric vehicles with mid-range manufacturers such as Nissan, but luxury manufacturers are now entering the market themselves. Grange vehicles, who offer the stunning Jaguar E-Pace, are taking a look at five of the best luxury electric cars on the market today.
1) Tesla Model S
Tesla is a household name when it comes to EV's and the Model S is world famous. According to Tesla's official site, the company is 'accelerating the world's transition to sustainable energy. The Model S offers a hugely impressive 370-miles range and its Dual Motor All-Wheel Drive makes it a perfect drive in all weather conditions. Filled with an abundance of cutting-edge technology and an extremely spacious seating plan, this vehicle is the epitome of luxury.
2) Jaguar I-Pace
The Jaguar logo is instantly recognizable all over the world. Synonymous with great design, Jaguar is a brand that commands respect. Known for its power, the Jaguar may not be the first to roll off the tongue when you think about electric vehicles. However, the Jaguar I-Pace offers a superb 0-60mph in 4.5 seconds and offers up to 292 miles WLTP cycle. With amazing weight distribution, its electric motors deliver 696Nm of instant torque and sports car agility. The multi-award-winning model was named 2019 World Green Car and 2019 World Car Design of the Year at this year's World Car Awards. You can build the car to your own spec, or if you want a more budget-friendly model, a used Jaguar may be the better option.
3) Aston Martin Rapide E
The battery-powered Aston Martin Rapide E is perfect (if you have a spare £250,000)! Replacing the 552bhp 6.0-litre, V12 found in the engine bay of the Rapide S is a battery packing 800 volts and a 65khw capacity which will allow the equivalent of 602bhp. With a range of up to 310 miles, this car won't see you stuck as is so often the presumption (albeit it an archaic presumption). It will feature two electric motors which will drive a rear wheel each via an Xtract-developed transmission.
4) Range Rover P400e
Although the P400e isn't fully electric, the hybrid offers all of the benefits of an EV combined with the off-road abilities of Range Rover. It was first unveiled at the Los Angeles Auto Show last year. It can be driven in parallel hybrid mode, which combines both petrol and electric and is the default driving mode, or EV mode, which is perfect for zero emission journeys. It symbolizes the shift from petrol and diesel vehicles to electric, with Jaguar Land Rover to offer an electrified option by next year.
5) Porsche Taycan
In 2015, Porsche revealed it's first electric car concept, the Mission E but now the full production version has hit the dealerships. The Taycan is set to be a highly premium electric car that's set to rival Tesla's Model S. It's set to be unveiled at this year's Frankfurt Motor Show and is to lead the way for Porsche's attack on the electric vehicle sector, with the likes of the Macan to be transformed into a fully electric offering.
The Taycan's capabilities will see it able to reach 62mph in under 3.5 seconds and reach a maximum speed of 155mph. The move won't allow Porsche to lose its roots however, according to Oliver Blume, chairman of the Porsche executive board. He said: "We are resolutely taking on the challenge of electric mobility. Even with solely battery-powered sports cars, Porsche is remaining true to its philosophy and offering our customers the sportiest and technologically most sophisticated model in this market segment." The success of the electric vehicle market will undoubtedly revolutionize the automotive industry as a whole. Additionally, an increase in related services such as EV charging from suppliers such as Northern Powergrid  has meant that the market can continue to grow. It's clear that all car manufacturers, no matter what their status, have electric vehicles firmly in their sights. As the concept becomes more popular, prices will likely decrease and technology will continue to improve.